A origem do Comitê
O segmento de Renda Residencial se mostra ano a ano um dos mais promissores do mercado, principalmente se compararmos ao potencial atingido em outros países como os Estados Unidos. No Brasil, entretanto, este mercado ainda é predominantemente informal por uma série de fatores, que vão desde o histórico protecionismo excessivo aos inquilinos até condições de mercado que agora começam a ser superadas por investidores profissionais. Percebeu-se, então, a necessidade de criação de um grupo sólido, que pudesse não só discutir sobre essas barreiras, mas também agir de forma institucional para transpô-las.
Propósito
Este comitê tem o propósito de criar um foro mais profundo de discussões sobre mercado de Renda Residencial, agindo como um conselho ou grupo de trabalho que seja capaz de se posicionar institucionalmente. Com um grupo sólido, fomentar a aproximação com o mercado de capitais, bancos e demais stakeholders envolvidos na atividade, assim como representar o mercado frente ao poder público.
Quem pode participar
O comitê é liderado por alguns dos principais investidores, desenvolvedores e operadores do mercado de Renda Residencial, porém suas reuniões são abertas a participação de todos os membros do GRI Club
Dinâmica
Reuniões bimestrais, presenciais ou remotas, com duração de cerca de 1,5h
LIDERANÇAS
VICE CHAIR
André Lucarelli
Senior Vice President Investments
Brookfield
VICE CHAIR
Carolina Burg
Founding Partner & CEO
JFL
VICE CHAIR
Kim Azevedo
Director, Investments
Greystar
VICE CHAIR
Rafael Steinbruchi
Co-Founder & Head of Real Estate
Yuca
VICE CHAIR
Ricardo Laham
CEO
Vila11
VICE CHAIR TÉCNICO JURÍDICO
Rodrigo Bicalho
Sócio
Bicalho Advogados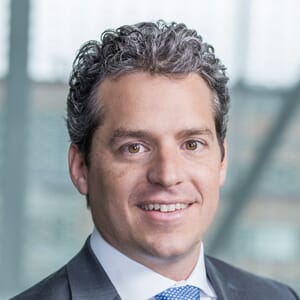 Managing Director - Head of LatAmIvanhoé Cambridge
Brazil
As the leader of the Latin America team, Adriano Mantesso is responsible for making RE investments locally, developing asset-management strategies and overseeing strategic partnerships for the region. Mr. Mantesso has extensive experience in the industry. Before joining Ivanhoé Cambridge in 2017, he worked for five years at the investment bank BTG Pactual, where he became Partner and Head of Income Producing Properties (RE), managing what was then the largest local REIT. From 2005 to 2012, he worked for Brazilian Capital, managing private and public RE investment funds.

Partner and Portfolio ManagerRio Bravo Investimentos
Brazil

Alexandre
Victor Muller Filho
CEOParkside Living
Brazil


Senior Vice President InvestmentsBrookfield Asset Management
Brazil
Professional with more than 20 years of experience in the RE market, has worked in great multinational and large national companies. At Brookfield Properties he is responsible for sourcing new investments and development in different sectors, such as Office buildings, hotel and multifamily platform. Prior to joining Brookfield Properties he served more than 08 years at TEGRA, a Brookfield Company and one of the largest residential developers in BR, holding several positions including Superintendent of New Business and Business Director. Lucarelli holds a bachelor's degree in Civil Engineering from FAAP and a postgraduate degree in Real Estate from University of São Paulo (USP).

Country Manager7 Bridges Capital Partners
Brazil
Mr. Finzi is Brazil's Country Manager for 7 Bridges Latin America, LLC (7BLA). Prior to joining 7BLA, Mr. Finzi worked at Hines as Managing Director and at Accenture as a Management Consultant. Mr. Finzi was responsible for R$2 billion real estate transactions in office, logistics and residential markets in Brazil. He has been directly responsible for the development of more than two million square feet and four million square feet in leasing activity. Mr. Finzi holds a BBA from Fundação Getulio Vargas and an MBA from Tuck School of Business at Dartmouth College. He has a LEED professional certificate from the USGBC and is member of Royal Institution of Chartered Surveyors.

Senior Vice President & Head of Brazil Real EstateCerberus Capital
Brazil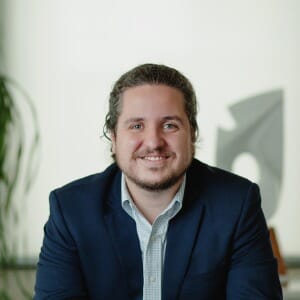 Founding Partner & CEOJFL Realty
Brazil
Carolina has solid experience in corporate finance with passages in several banks and multinationals such as Alcoa, Citibank and Braskem, and made her debut in the real estate market in 2006. From 2007 to 2011 she participated in the IPO movement of the industry as VP of strategic planning and Investor Relations of both Rossi and Brookfield. Carolina joined Brasil Plural in 2011 as a IB partner responsible for the Real Estate area at the bank. Currently, is founding partner of JFL Realty.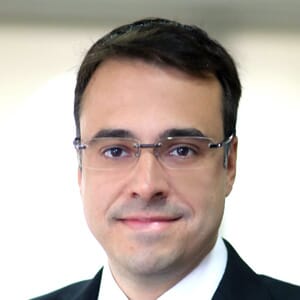 Managing PartnerJive Investments
Brazil
Managing Partner, responsible for Real Estate, Investor Relations, Finance & Operations areas, he joined Jive after 11 yrs of experience at Credit Suisse Hedging-Griffo (CSHG). As a MD, his last responsibility at CSHG was COO and Head of Products for the Private Bank. Prior to CSHG, he worked in the Corporate & Investment Bank division of ABN AMRO Bank in Brazil for 5 yrs actively participating in several Structured Loans, M&A, portfolio assignments and capital market deals. Previously, he worked at Rio Bravo Investimentos as a structured finance analyst. He holds a BA in Business Administration from FGV-EAESP, BA of Law from (USP), MBA in Banking from Fundação Dom Cabral and a postgraduate degree in Tax Law from FGV-EDESP.

Asset Management DirectorCBRE
Brazil
Graduated with a degree in civil engineering from Escola Politécnica da Universidade de São Paulo (USP), Edson Ferrari has also attended the Master's Degree in Real Estate at the same school. He has been part of the CBRE Capital Market's team since 2000. He has an extensive experience in working with investors of all kinds, from private-individuals and family office companies to private equity firms, property companies and foreign institutions. In 2007, Mr. Ferrari also assumed the responsibility for Asset Management division, where he and his team are responsible for the management of real estate assets and portfolios.

CEOBrain Inteligência Estratégica
Brazil
Fábio Tadeu Araújo has Master's degrees in Urban Management at PUC-PR and in Organization and Development at FAE Business School, MBA in Project Management at IBMEC-RJ, with a postgraduate in Business Economics and International Business. Fábio won the Paraná Award of Economy in 2002, by CORECON-PR. He is a consultant for the IDB - Inter-American Development Bank - for housing issues in Latin America; Director of Market Research at ADEMI-PR; a post-graduate professor in Economics and Market Research; and a senior partner at BRAIN, where he has coordinated Market studies in over 800 brazilian cities.

Senior Investments and Development ManagerYuny Incorporadora
Brazil
Senior Manager responsible for the Residential Properties at Yuny, a local developer in São Paulo focused on high-end buildings. I've been in the Real Estate market in São Paulo for over 10 years, having worked at companies like Cyrela, Tecnisa and JFL Realty. For almost 4 years focused on Rental Projects for residential Multifamily. I've already managed more than 5 billions in assets between projects for sale and rental.

M3 Capital Partners
Brazil

CEOPivô Desenvolvimento Imobiliário
Brazil

PartnerCitas
Brazil
Isadora Ramanauskas Reboucas - Founder, Isadora has over 15 years of investment experience, focusing on Distressed Real Estate in recent years. Before founding IRR Capital and Citas, she led the team of RE Investments of the partnership RK Partners | Cerberus. In the past, she worked at São Carlos Participações and started her career at Goldman Sachs. She is also responsible for the strategic planning of the company and its investors. Currently developing a new branded rental company called Citas ( www.citas.com.br )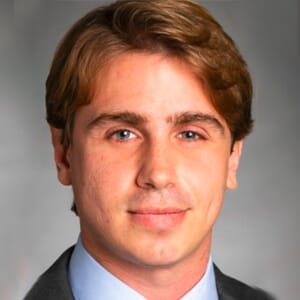 Director, InvestmentsGreystar
Brazil

Sócio Fundador & Diretor de InvestimentosVectis Gestão
Brazil
Sócio fundador da Vectis Gestão. Laercio trabalhou por aproximadamente 20 anos no grupo Itaú-Unibanco. Atuou como vice-presidente sênior de produtos estruturados na divisão de Renda Fixa no Itaú BBA até 2015. Anteriormente, foi responsável pela originação e estruturação de operações de dívida no mercado local e internacional (DCM), participando de mais de 200 emissões públicas e privadas. Laercio possui 10 anos de experiência no departamento comercial, onde cobria os setores automotivos, auto-partes, alimentos, imobiliário, mineração, siderurgia e infraestrutura. Laercio é graduado em Engenharia Mecânica pela POLI-USP, possui MBA em Finanças no IBMEC, MBA em Finanças na Wharton School da University of Pennsylvania e certificação CGA.


Partner and Real Estate CIONavi
Brazil
Between 2012 and 2020, Luis worked as an equity analyst covering the real estate sector at Credit Suisse. He assumed lead coverage in 2018 and was ranked top-3 analyst by Institutional Investor survey (All Brazil Research Team) in 2019 and 2020. He is an Industrial Engineer graduated from Escola Politecnica da Universidade de Sao Paulo (Poli-USP) and a CFA Chartholder since 2017.

Managing Director, Head of Real Estate BrazilCPP Investments
Brazil
Marcos Haertel is an investment professional with extensive experience in acquisitions, corporate finance and investor relations within the real estate sector. Currently, he serves as Managing Director, Head of Real Estate Brazil for CPPIB, where he joined in 2015. He leads acquisitions, dispositions and oversight of all real estate investments and joint ventures in Brazil across multiple asset classes such as office, logistics, malls and multifamily.

PartnerMattos Filho Advogados
Brazil

Partner - Head Development and Asset Management BrazilGTIS Partners - Brazil
Brazil
Joined GTIS in April 2010 as Managing Director of Development. She is responsible for overseeing all development and asset management activities in Brazil as well as for the identification of new business opportunities. Mrs. Diniz has over 17 years of experience in development and management of residential, commercial and mixed-use projects in Brazil. Prior to joining GTIS, she was the COO of Lindencorp, a major São Paulo-based development and investment firm, where she was responsible for overseeing the company's operations and the entire scope of its project development pipeline, as well as strategic planning and asset management. Prior to Lindencorp, Mrs. Diniz worked at several real estate companies including Cyrela, Tecnisa and Birman.

FounderIlion Partners
Brazil
Maxime é um investidor especializado em desenhar e executar projetos imobiliários de impacto urbano. É sócio fundador da Ilion Partners. Desde 2014, a Ilion realizou 16 investimentos no Centro expandido de São Paulo e se tornou um dos principais especialistas em retrofit na cidade. Entre 2005 e 2014, Maxime completou transações na Europa e nos Estados Unidos, principalmente em imóveis comerciais, com valor cumulado de 400mU$ (como investidor/incorporador) e 1,5biU$ (como advisor). Maxime é formado em Administração de Empresas pela HEC Paris, com intercâmbio na FGV, em São Paulo. É também Mestre en Historia pela Universidade de Paris IV-Sorbonne.

VP - Real Estate Asset ManagementCredit Suisse Hedging-Griffo
Brazil

Founding PartnerRET Capital
Brazil
É founding partner da RET Capital e possui mais de 15 anos de experiência com operações de crédito estruturado, com carreira desenvolvida em FIDC's, Asset Management e Investment Banking.​ Graduou-se em Administração de Empresas e com pós-graduação em Gestão Financeira, com especialização em Investment Banking pela Saint Paul Institute of Finance.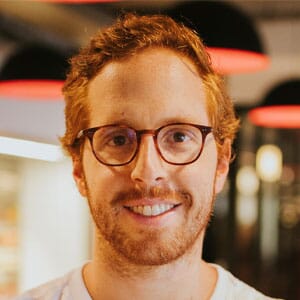 Co-Founder & Head of Real EstateYuca
Brazil
Rafael Steinbruch is a founding partner of Yuca, a rental property management proptech. He was a member of the investment team at Starwood Capital Group, a global real estate investment fund with more than $ 60 billion of assets under management. Rafael was responsible for managing investments in Latin America and prospecting for new business in the United States. Before joining Starwood Capital Group in 2014, he was part of the investment team of G5 Evercore Private Equity, responsible for prospecting and analyzing investments in the retail and technology area. He started his career in the mergers and acquisitions and capital markets group Morgan Stanley Bank. Member of the Board of Directors of LOG Commercial.


SócioBicalho Advogados
Brazil

CEOSKR Construtora e Incorporadora
Brazil

DiretorLobie
Brazil
Bacharel em Economia com domínio adicional em Matemática e curso de mestrado pelo Instituto de Matemática Pura e Aplicada (IMPA). Pesquisador de probabilidade, desenvolveu pesquisa em coloração de grafos com o Professor Simon Griffiths, titular da universidade de Oxford e pesquisador ajunto da PUC-Rio e IMPA.

Co Founder & CEOB.Homy
Brazil
Te convidamos a fazer parte deste grupo de protagonistas do mercado imobiliário. Não fique de fora, participe!
Quero ser membro do comitê
Por favor, descreva abaixo como você gostaria de ser envolvido no comitê e retornaremos em breve.
Successful registration

Lucas
Head of Real Estate BrazilGRI Club
Lucas Tortelli is an executive with solid knowledge about hospitality and real estate industries, with more than 15 years of experience in leadership roles, he has been leading hotel teams of different markets and sizes, as well as leading some of the main real estate entities in Brazil. He was also the Business Development Director of Smartus, a content based spin off of GRI Club with the mission of sharing the best practices and reliable information about the Real Estate industry for emerging markets. Nowadays, he is the responsible for the strategy and operations of GRI Club in Brazil, developing a high-level networking environment and helping to gather the world's leading Real Estate players across the globe.
+5511993752528
+5511993752528
Confira algumas de nossas últimas ações
Reuniões do Residencial para Renda
reunião sobre o plano diretor na CBRE
Torne-se um patrocinador
Entre em contato com nossa equipe e conheça as oportunidades de destaque que melhor se adequa a sua estratégia comercial.
Get in Touch
Successful registration
Sectoral Club Partners Brazil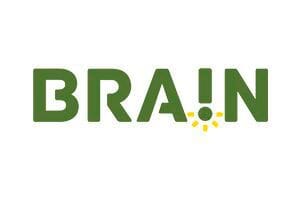 Curitiba | Brazil
BRAIN is a company of intelligence, research and market studies in Real Estate. Brain develops quantitative, qualitative researches, product tests, vocational studies and competitive analysis, with its own methodology throughout Brazil.

São Paulo | SP | Brazil
Globally recognized as the best and biggest real estate consulting firm, CBRE stablished in Brazil in 1979 and became one of the largest business platforms in Latin America. The company operates throughout the whole national territory through equipped and specialized departments to provide the best service to all it's customers. Within an aggressive international policy, through acquisitions of several companies around the world, the company expanded it's operations both to office and industrial users and occupiers, in Brazil and outside the country. CBRE offers a broad range of integrated services, the growing number of transactions and expertise acquired during its 238 years of existence in the world, provide CBRE a differentiated market knowledge, allowing the identification of the best opportunities and providing excelence to its consulting services, whether its clients are investors, developers, builders, occupants or owners.

São Paulo | SP | Brazil
A JFL Living é uma gestora de ativos imobiliários e pioneira em long stay de alto padrão no País, que tem como sócios Jorge Felipe Lemann e Carolina Burg Terpins. A proposta de um empreendimento JFL é um novo jeito demorar, com soluções tecnológicas, boa localização, áreas comuns adequadas, infraestrutura para prestação de serviços, tamanho dos apartamentos e custos condominiais controlados, além da integração com o entorno. O portfólio de ativos em operação conta com VHouse (Eusébio Matoso), VO 699 e GO 850 (Vila Olímpia),JML 747 (José Maria Lisboa) e JFL Faria Lima. Este ano ocorre a inauguração do JFL Nações Unidas, além de ter mais seis prédios em diferentes fases de desenvolvimento.

São Paulo | SP | Brazil
Tallento Gerenciadora has 30 years of experience in the real estate market in Brazil, with a portfolio of more than 6.5 million square meters and more than 1000 works managed throughout the country. Its goal is to minimize investors risks through proactive engineering actions that range from origination to execution. The company has a dynamic business philosophy, in continuous development, with different residential projects, offices, malls and logistics centers.

In search of the most innovative Construction and Proptechs startups in Latin America seeking to provide financial resources, knowledge and market access. We believe in the power of technology and entrepreneurship as a mechanism for transformation.

São Paulo | SP | Brazil
Yuca is your tech-driven property management company. Based in Brazil, the company invests, develops, and operates residential properties (from co-living, going through single-family homes, to multifamily buildings) using a fully integrated tech platform.
This eMeeting is exclusive
for Premium members
This event is exclusive for GRI members.