Os comitês do GRI Club Real Estate Brazil têm como objetivo a troca de conhecimento entre executivos sênior do setor a fim de identificar novas tendências e oportunidades de negócio, bem como debater desafios para o crescimento do mercado imobiliário nacional.
O Comitê Jurídico Imobiliário se reúne a cada dois meses para compartilhar as impressões dos participantes em relação aos assuntos de natureza jurídica. A participação é aberta a todos os membros do GRI Club.
Faça parte do intercâmbio dinâmico de informações e esteja sempre ao lado dos líderes do setor imobiliário.

PartnerVeirano Advogados
Brazil

SóciaMustacchi Advogados
Brazil
Fernanda Mustacchi foi responsável pelo departamento jurídico da Kara José Incorporadora de 2004 a 2009, ano em que foi integrar a equipe de Real Estate do escritório Navarro Advogados. Em 2011, fundou o escritório Mustacchi Advogados, trazendo para a equipe outras advogadas que possuem seus mesmos ideais. Hoje, os clientes de real estate equivalem a 70% da movimentação do escritório, focado em empresas de pequeno e médio portes.

SócioBicalho Advogados
Brazil

SócioVBD Advogados
Brazil
Rodrigo Antonio Dias is Founding Partner of VBD Advogados and responsible for the Tax area. He is also President of the Tax Law Committee of IBRADIM – The Brazilian Institute of Real Estate Law and member of the Construction Union Law Council (SindusconSP). Professor at Secovi and UBS. Bachelor's Degree in Law from Pontifical Catholic University of São Paulo (1999), Postgraduated in Tax Law from IICS (2001) and Master of Business Administration in INSPER (2014). Rodrigo is ranked by the Brazilian most renowned publication in the Legal Sector – Análise Advocacia 500, author of articles published in specialized publications and speaker in events around Brazil and abroad.

Brazil LegalCredit Suisse Hedging-Griffo
Brazil
Advogada graduada pela faculdade de Direito da Pontifícia Universidade Católica de São Paulo (PUC/SP), pós graduada em Direito dos Mercados Financeiros e de Capitais pelo INSPER e em Direito Imobiliário pela Fundação Getúlio Vargas. Atua no mercado de fundos de investimento há mais de 10 anos, tendo trabalhado em Multi Family Offices e Instituições Financeiras. Atualmente, é responsável pelo Jurídico Imobiliário do Credit Suisse Hedging-Griffo e sua atuação abrange assessoria na estruturação de investimentos imobiliários, CRIs, ofertas de fundos imobiliários e aquisição de ativos imobiliários.

Gerente JurídicaPartage Empreendimentos e Participações
Brazil

Legal & RegulatoryBrookfield Property Group
Brazil

PartnerCGM Advogados
Brazil
Head of the Real Estate practice group of CGM Advogados, Carolina Galvão has extensive experience in transactions focused on this sector. She has been assisting foreign and domestic companies in complex cases, as well as in the daily activities involving the real estate market. Prior to joining CGM Advogados, she was a partner at other firms, including KLA Advogados and TozziniFreire. She has coordinated real estate-related deals in infrastructure projects and has assisted clients in transactions involving structuring, development and funding of real estate developments (malls, commercial and residential condominiums, hotels, condo-hotels, resorts, land subdivisions, supermarkets and soccer stadiums)

VP General Counsel - LatAmAccor
Brazil

SóciaBMA Advogados
Brazil
Formada em Direito pela PUC-RJ (2000), com pós-Graduação em Direito Civil Constitucional (2004) e Mestrado em Direito Civil (2007), ambos pela UERJ, cristiana possui larga experiência em operações imobiliárias de diversos segmentos: residencial, comercial, hotelaria, shopping centers, industrial, loteamentos, agronegócios e infraestrutura. Representa clientes nacionais e internacionais, com forte atuação na montagem jurídica de empreendimentos imobiliários e operações estruturadas, bem como na negociação de diversos contratos típicos deste mercado : compra e venda, permuta, locação, built-to-suit, sale and lease back, parcerias para desenvolvimento de incorporações e/ou loteamentos, construção e instrução de garantia.

Diretor jurídicoTegra Incorporadora
Brazil
Advogado graduado e pós-graduado pela PUC/SP. Ocupa, desde 2016, o cargo de diretor jurídico da Tegra Incorporadora, empresa controlada pela canadense Brookfield Asset Management, tendo ocupado anteriormente os cargos de diretor jurídico e compliance de incorporadora imobiliária e advogado em escritório de advocacia de grande porte. É membro do Comitê Jurídico da ABRAINC.

VP JurídicoIguatemi Shopping Centers
Brazil

Partner | Legal DirectorHSI
Brazil
Diogo Alvarez é formado em Direito pela Universidade de São Paulo, com amplo conhecimento em direito corporativo, fusões e aquisições e due diligence. Já atuou como conselheiro jurídico na Construtora Tenda, Bracor Investimentos Imobiliários e, atualmente, é diretor jurídico na Hemisfério Sul Investimentos.

Partner DirectorScopel Empreendimentos e Obras
Brazil

Diretor JurídicoAutonomy Investimentos
Brazil

Sócia - Real EstateLobo de Rizzo Advogados
Brazil
Fernanda is a lawyer and works with real estate operations, with special emphasis on acquisitions, leases, and real estate due diligences aimed at analyzing the chain of ownership and risks that may affect the properties' purchase, and with the development of strategies to overcome risks and to reduce possibilities of inquiries regarding the buyer's title for acquisition. She has been praised for her publications in the field, her availability to clients and for presenting creative and consistent solutions during negotiations. She is currently attending a Master's Degree in Urban Law at Pontifícia Universidade Católica of São Paulo (PUC-SP).

SócioPinheiro Neto Advogados
Brazil
Franco Musetti Grotti is a corporate real estate partner of Pinheiro Neto Advogados, based in the São Paulo office. Mr. Grotti joined the firm in 1995. He received his LL.B. and his LL.M. in Corporate Relations Law (Commercial Law) from the São Paulo Catholic University (PUC-SP), and holds an LL.M. from Columbia University, New York. His areas of practice comprise real estate law, financial and corporate transactions, capital market, rural law, and construction law. He worked as a foreign associate at Simpson Thacher & Bartlett LLP, New York (2002-2003) and he has been admitted to the New York Bar (2005).

DirectorMRV Engenharia e Participações S.A.
Brazil

SócioDuarte Garcia, Serra Netto e Terra Advogados
Brazil

Managing DirectorTishman Speyer
Brazil
Haaillih Bittar é Managing Director na Tishman Speyer, acumulando as funções de Diretoria Jurídica e Head das Operações no Rio de Janeiro. Com mais de 15 anos de experiência no mercado imobiliário, especializou-se na estruturação de transações envolvendo ativos imobiliários. Atuou tanto na formação, como na consultoria imobiliária, de FIIs diversos com captação somada superior a R$2 bilhões. Formou-se em Direito na USP, e especializou-se em administração pela FGV. Participou do Programa de Negociação de Harvard e do Programa de Estratégia e Organização Empresarial em Stanford.

Irina
Fontes Pissarra Cafasso
LawyerM3 Capital
Brazil

Real Estate CounselWeWork
Brazil

SócioMayer Brown Tauil & Chequer
Brazil

Head of Legal and ComplianceVBI Real Estate
Brazil

GJP Hotéis & Resorts
Brazil

Coordenadora JurídicaEtoile
Brazil

Managing DirectorPátria Investimentos
Brazil


Partner LegalBlueMacaw
Brazil
Manuela Aguiar is Partner and General Counsel of BlueMacaw. Her areas of practice comprise structuring both equity and credit real estate transactions and funds. Prior to joining BlueMacaw, Mrs. Aguiar co-founded Monetai and before that was at RB Capital, as head of the capital markets legal team and prior to that she worked at BTG Pactual and Brazilian Finance & Real Estate. Mrs. Aguiar received a Law Degree from Mackenzie University and post-graduate degree from GVLaw in São Paulo.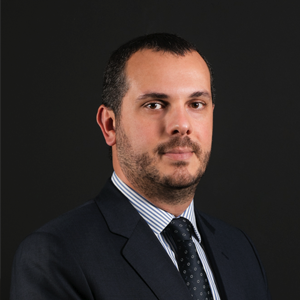 PartnerCescon Barrieu Advogados
Brazil
Partner in the area of Real Estate at Cescon, Barrieu, Flesch & Barreto Advogados. Member of the Real Estate Law Panel (MDDI), Brazilian Institute of Construction Law (IBDiC), Brazilian Institute of Real Estate Law (IBRADIM), SMARTUS and GRI Real Estate Brazil. Technical Content Director at the National Academy of Notary and Registry Law (AD.NOTARE). Graduated in Law by USP/2000. Specialist in Contract Law by PUC-SP, in Urban Law by SBDP and in Notary and Registry Law by IRIB. Lecturer, professor, guest examiner of professional master's degrees at the FGV-SP and co-author of several Real Estate Law works.

General CounselBrazil Hospitality Group
Brazil

SócioCampos Mello Advogados

General Counsel - Diretoria Jurídico...Cyrela Brazil Realty
Brazil

SócioChodraui e Tambuque Advogados
Brazil
Lawyer with extensive experience in corporate and real estate civil litigation, as well as personalized advice for clients in highly complex projects. He has deep experience in litigations involving corporate matters (such as partial and total dissolution of company with determination of assets, execution of specific obligation contained in a partner agreement, etc.), Real estate developments and subdivisions, in addition to advisory, lato sensu, to shopping malls centers, which range from the administration of the portfolio of legal proceedings - eviction, renewal, revision actions, execution of extrajudicial title, indemnities, among others - to advice on contracts and the condominium institution.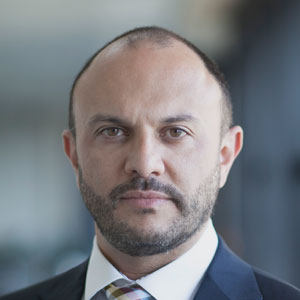 SócioTozziniFreire Advogados
Brazil
Se você gostaria de se tornar um dos nossos membros do comitê, por favor clique no botão e inclua suas informações.
Quero ser membro
Por favor, descreva abaixo como você gostaria de ser envolvido no comitê e retornaremos em breve.
Nosso time entrará em contato com você!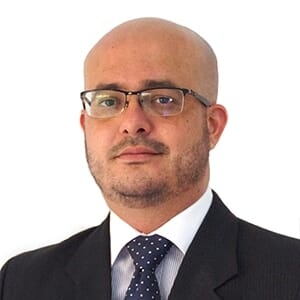 Marcelo
Club DirectorGRI Club
Diretor no GRI Club, responsável pelas reuniões do Clube no Brasil, com maior enfoque nos eventos relacionados aos setores de Lages Corporativas, Industrial & Logística e Loteamentos, além de promover o relacionamentos entre as principais lideranças do mercado imobiliário. Formado em Direito pela UNIVEM - Centro Universitário Eurípedes de Marília, com especialização em Direito Tributário e Pós Graduando em Negócios e Finanças no mercado de Real Estate - IBMEC.
+55 11 956767702
+55 19 3203 0645

Robinson Silva
Robinson Silva
Managing Director and Partner
GRI Club
+55 11 99955-5662
+55 11 2391 5583
Robinson Silva is director of the GRI Club, which brings together leading real estate and infrastructure players in more than 20 countries. He leads the club's real estate market division in the United States and Brazil, including conferences and exclusive activities to members in the residential, land development, malls, retail, hospitality, offices, industrial and logistics segments. He is also a moderator of debates with essential players of the market, economy, and politics. He has an extensive network of relationships and a broad experience in the American and Brazilian real estate industry and the financial and credit areas. He holds a degree in Public Relations and postgraduate degrees in Marketing and Project Management.  
This eMeeting is exclusive
for Premium members
This event is exclusive for GRI members.