Sponsored by
12th September
09:15 - 13:15 | CEST (GMT+2)
Join the event by applying for a membership.
Applying leaders will be validated by our team that will get in touch with more information to join the club. This membership will grant you access to our global community, allowing you to connect with more than 10K members, as well as to participate in our exclusive events.
Successful registration
48 people are attending
Credit: GRI Club
Meeting Overview
Preceding the main Europe GRI event and fast becoming a favourite tradition among leading female GRI Club Members, this is the annual get together of more than 80 female real estate decision makers. This session facilitates networking with peers and the forging of new friendships before joining the broader discussions taking place at the conference.
Expect a collegial discussion focused on deal flow, asset classes, and peer-to-peer business strategies followed by a private lunch.
Mary Ricks
President & CEO
Joanne McNamara
EVP, Europe and Asia Pacific
The discussions will be moderated by:
Ana Estrada
President & CEO
Kristina Foster
Fund Manager
Getting Ahead of the Competition
European RE Investments Trends
Pass the mic!
Advancing more women in conferences and speaking roles
Europe GRI Commences
*For registered participants only
"When you look at the women that are involved in the committee, it's just such a phenomenal group of women that the connections you can make by attending those meetings is hard to compare to anything else. Reconnecting with women I haven't seen in a few years, several deal opportunities came out of that, and you don't know how much can occur when you just get together and start talking."
AMY AZNAR
Executive Chair of Debt & Value-Add Strategies
La Salle Investment Management
Women Leading RE Advisory Board
What is a Club Meeting? How can I participate?
Our discussion co-chairs kick off the knowledge exchange. After that, you can join it as much as you like:
peer-to-peer, capital to product, and behind closed doors.

What is a Club Meeting
An in-person private meeting exclusive for Club Members. Spend time and participate in interactive discussions with the most senior players in the market.
Who can join
Senior investors, lenders, asset owners, and developers active in the real estate market. Exclusive event for members with a Bronze, Silver, Platinum, and Diamond level membership.

How to join
Click in "Join the event". If you're not a member yet, fill up the form for apply or upgrade your membership.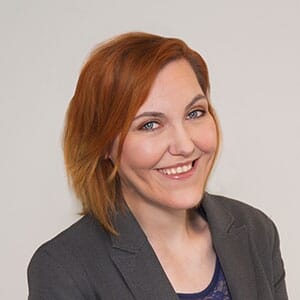 Kirsty Stevens
Kirsty Stevens
Partner
GRI Club
0787150599
12 years experience within conference production in infrastructure, tax, finance and real estate. Previously working with RICS for four years helping drive the global CPD rollout. I have been with GRI Club for over 4 years, from Sales Director, UK Markets Director, Content Director and now as Global Head of Content with Sales Specialty within our Europe and USA markets. Ask me about our European events,asset class specialisms and connecting wtih investors globally. BA Hons in Philosophy from Kings College London, hobbies include Rugby, Theatre Production and Time Out Tastemaker.
Become a Sponsor
Contact our team to find the sponsorship and exposure opportunities that best fit the strategy of your company.
Sponsorship opportunities
Include your information below to apply for sponsorship opportunities
Successful registration

Warsaw | Poland
With the largest commercial real estate team in Europe and one of the biggest worldwide, CMS is well positioned to help investors, funders, developers, landlords and occupiers navigate all aspects of the real estate market and maximise their assets. Whatever the size and scope of your project or deal, with almost 800 real estate lawyers in 42 countries we have the resources to meet your needs quickly and efficiently, offering expert advice. We have been active in real estate in our markets for decades, so we understand the culture, the economic context, the local legal context and the history.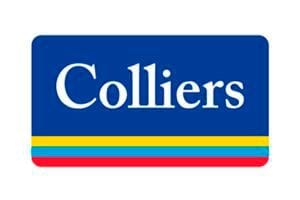 Warsaw | Poland
Colliers (NASDAQ, TSX: CIGI) is a leading diversified professional services and investment management company. With operations in 68 countries, our more than 15,000 enterprising professionals work collaboratively to provide expert advice to maximize the value of property for real estate occupiers, owners and investors. For more than 25 years, our experienced leadership, owning approximately 40% of our equity, has delivered compound annual investment returns of almost 20% for shareholders. In 2019, corporate revenues were more than $3.0 billion ($3.5 billion including affiliates), with $33 billion of assets under management in our investment management segment.

Boulogne-Billancourt | France
Accenta s'attaque à un immense défi environnemental : décarboner le chauffage et la climatisation des bâtiments, qui représentent 10% des émissions mondiales de CO2. Elle est issue de 3 années de R&D au X-Novation Center de l'Ecole Polytechnique. Grâce à des innovations portées par l'Intelligence Artificielle, l'entreprise a mis au point des technologies énergétiques uniques qui rendent accessibles et garantissent aux propriétaires immobiliers une décarbonation drastique du chauffage et de la climatisation. Avec la chaufferie bas carbone et la plateforme d'optimisation d'Accenta, vous chauffez et climatisez vos bâtiments de manière compétitive en divisant par 14 vos émissions de carbone et réduisant vos émissions carbone jusqu'à -95%.

Paris | France
Sienna Real Estate is a pan-European investment manager with over 30 years of experience in the European real estate investment and asset management market. Sienna Real Estate positions itself as a long-term strategic partner for local and international investors, advising and accompanying them throughout the entire investment cycle of a property, from the acquisition, administration of the asset or property, to the sale process.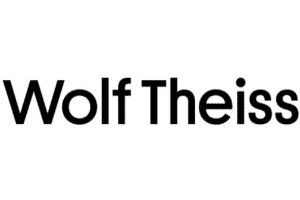 Warsaw | Poland
Wolf Theiss is one of the leading law firms in CEE and SEE. We have built our reputation on a combination of unrivalled local knowledge and strong international capability. We opened our first office in Vienna 60 years ago. Our team now brings together over 340 lawyers from a diverse range of backgrounds, working in offices in 13 countries throughout the CEE and SEE region. Over 80% of our work involves cross-border representation of international clients, and we offer full range of services.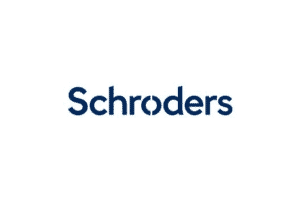 London | London, City of | United Kingdom

London | United Kingdom
The Real Estate Investment arm of Goldman Sachs' Asset Management Division focuses on investing in equity and debt positions across all forms of real estate.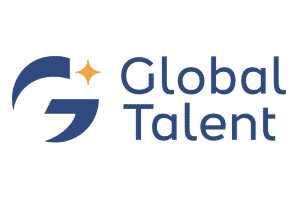 Brazil
Global Talent is a boutique recruitment agency dedicated exclusively to the Real Estate and Infrastructure markets. With specialized know-how in these sectors, our mission is to find true talent that can transform your company.
Attendees Confirmed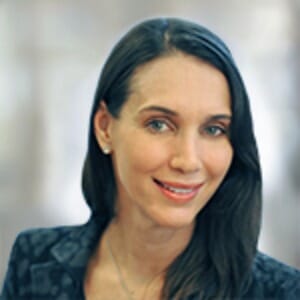 Executive Chair Debt & Value Add StrategiesLaSalle Investment Management
United Kingdom
Amy is the Executive Chair of Debt & Value-Add Strategies and a member of its Investment Committee. Prior to that, she was the Head of Debt & Value Add Strategies, who oversaw the set-up and growth of LaSalle's market leading European debt platform and LaSalle's Value Add equity strategies in Europe. Amy was responsible for LaSalle Real Estate Debt Strategies II, III, & IV (c.€2.8bn in committed capital, of which LREDS IV has raised c.€940m excl. side-car allocation), LaSalle Residential Finance I – III (£1.5bn in committed capital), LaSalle Whole Loan Strategies (€964m committed capital), LaSalle UK Special Situations Fund and Special Situations Venture and is on LaSalle's European and UK Management Boards.
This event is exclusive for GRI members.