Le marché immobilier Français continue d'être largement tourné vers les transactions de bureaux, dans cette période post- COVID.
Cependant, avec l'ESG, la hausse de l'inflation et l'évolution des habitudes de travail, le bureau commercial de premier ordre est-il toujours le joyau de la couronne des portefeuilles ou les investisseurs intelligents, les propriétaires et les développeurs repensent leur stratégie pour repositionner leurs actifs de bureau ?
Les Club meetings du GRI Club
Le panel donne le coup d'envoi à la discussion et par la suite, les participants peuvent choisir leur approche pour s'y joindre.
L'incomparable style du GRI Club : informel, direct et très privé !

Qu'est-ce que c'est qu'un Club Meeting?
Une réunion en personne pour des petits groupes, exclusive pour les membres du Club. Passez du temps et participez à des discussions interactives pour parler de capital et des transactions en cours avec les hauts dirigeants les plus expérimentés du marché immobilier.
Qui peut s'inscrire
Investisseurs seniors, prêteurs, propriétaires d'actifs et promoteurs, actifs dans le marché immobilier. Il s'agit d'événements exclusifs pour les membres ayant un abonnement de niveau Bronze, Silver, Platinum et Diamond.

Comment s'inscrire
Cliquez sur « Join the event ». Si vous n'êtes pas encore membre, remplissez le formulaire pour postuler ou mettre à niveau votre adhésion.
Découvrez notre format exclusif
Une réunion GRI n'a pas d'intervenants, pas de présentations. Au lieu de cela, choisissez parmi une sélection de discussions à huis clos au cours desquelles tout le monde participe.
Tout comme une conversation dans votre propre salon, l'environnement dynamique vous permet de dialoguer avec vos pairs dans un cadre informel et collégial

Managing DirectorRedtree Capital
France
Before joining RedTree Capital in early 2015, Agnes Defix was Associate Director of the Carlyle Group, she joined in 2001 as Asset Manager for the European fund. Agnes Defix was in charge of value creation and sales of French and Belgian assets, mainly for the offices and residential portfolio. During her 13 years with Carlyle, she managed approximately 175,000 sqm of office space, overseeing the major restructuring of Parisian buildings, rental marketing, negotiations for leasing and selling. Agnes Defix was also in charge of the condominium conversion of 1,200 residential units in Paris and Lyon.

Head of AcquisitionsSTAM Europe
France
Alexandra Vaquin is Stam Europe's Head of Acquisitions. Prior to joining Stam Europe, Vaquin was a director at SG Real Estate Advisory (Société Générale Group), where she advised the group's clients (Société Générale Assurance, family office, private clients and corporates) in their real estate investment strategy (origination and execution) and asset management (sales, forward purchases/development contracts monitoring). Previously, she worked for more than 10 years for a pan-European real estate investment fund, Revcap, in London. As an associate partner, she was responsible for value-added real estate transactions through co-investments with local operating partners. She also worked in real estate debt management in London (LNR Partners)

Senior OriginatorAareal Bank
France
Alexis Trancart is Senior Originator at Aareal Bank based in Paris, responsible for the origination and structuring of senior and junior loans secured against French real estate assets. He started his career at Pfandbriefbank in London where he held origination and underwriting positions with a pan-European focus before specialising in the French market when he moved to Paris in 2010. Alexis holds an MSc in Real Estate Investment from Cass Business School.

Development DirectorWojo
France
Ashok Balabhaskarane is responsible for WOJO's development activities in France and Europe. Ashok began his career within JLL's Consulting & Transaction Management team in 2007 where he advised local and multi-national clients, in the development and implementation of real estate strategies. He then joined AXA IM in 2015 as Leasing Manager where he designed and marketed innovative workspaces.

PartnerCMS Francis Lefebvre
France
Benjamin has extensive experience in the work with clients on complex real estate operations. He advises on a broad range of aspects related to it, including acquisition and disposal of real estate assets or companies, of French or pan-European portfolios, the structuring of projects and the negotiation of JV and partnership agreements. Benjamin's work covers all asset classes (office, retail, logistics, hotel and leisure, residential…). Benjamin's work also covers property development transactions, commercial leases and management agreements.

General Manager - France & BeLuxAareal Bank
France
Benjamin Richard is the General Manager of Aareal Paris Branch. Since joining Aareal in 2006, Benjamin has held various positions within the bank and has worked on a wide range of financings secured against all class of assets: office, logistics, retail, residential and hotel.

Managing DirectorMeanings Capital Partners
France
Charles de Guerry is Managing Director at Meeschaert Capital Partners, leading the French platform of Real Estate investments. He has over 14 years of experience in real estate, with a primary expertise in value-add deals. Prior to joining Meeschaert Capital Partners, Charles worked for 12 years at BlackRock Real Estate in London and Paris, successively in acquisitions and in asset management, before taking charge of the French platform for real estate investments. Charles started his career in 2006 at Nomura in London, working on the financing of value-add transactions.

Head of Transactions France and BelgiumDWS
France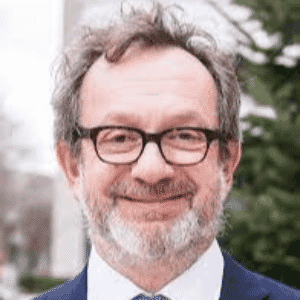 CEOSienna Real Estate Capital
France
Trained as a Civil Engineer, Didier Unglik is the Founder and Chairman of L'Etoile Properties and has over 30 years of experience in investment and development across Europe. L'Etoile Properties is an international property service provider established in Paris in 1990 and now maintains seven additional offices in London, Hamburg, Rotterdam, Madrid, Seoul, Singapore and Luxembourg.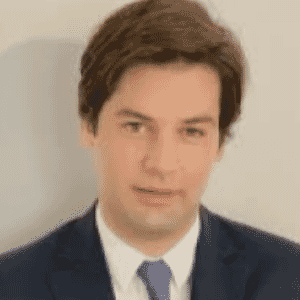 Head of Transactions FranceUnion Investment Real Estate
France

Managing PrincipalWestbrook Partners
France
Mr. Gardette works out of the Paris office where he serves as a Managing Principal and a member of Westbrook's Investment Committee, and participates in acquisition, value enhancement and realization activities within Europe, with a focus in France. Mr. Gardette joined Westbrook in September 2014. In 2010, he set up the real estate investment activity of YamInvest, a private investment company founded by the former shareholders of Cogedim, the high-end French developer. Between 2000 and 2010, Mr. Gardette served as an investment banker at Lazard, Rothschild and Citigroup. He began his career in 1996 with Archon Group (Goldman Sachs) where he participated primarily in the acquisition of non-performing loan portfolios by the Whitehall Funds.

Directeur Grands ComptesGroupe Legendre
France

Managing DirectorColliers Global Investors
France
Executive Director Grégoire Deramecourt began his career in 2006 in Mergers and Acquisitions within the Aviva group then at Rothschild & Cie. In 2010, he joined JLL's Corporate Consulting and Transactions Services department, which is dedicated to users. In 2013, he became Senior Asset Manager at Aviva Investors Real Estate France. Since 2018, he was head of AEW's Asset Management Offices, where he was responsible for more than 1.5 billion arbitrations. Grégoire is graduated of IPAG Paris and EM Lyon Business School.

MD - Head of InvestmentsAEW
France
Jeremy, who has been with AEW since 2013 as an Executive Director in the Investment team, will lead the investment team in Paris with responsibility for all investments in France on behalf of AEW's European funds and separate account clients. Thierry Locatelli has also been appointed Deputy Head of the investment team in Paris to support Jeremy.
This eMeeting is exclusive
for Premium members
This event is exclusive for GRI members.