Discussions will touch on
Fondos, Asset Managers, Inversores, Aseguradoras:
¿Location más importante que nunca o seguir diversificando apuestas?
Precios del Alquiler Limitados:
¿Cuales serán los impactos para inversores de acuerdo con el nuevo índice de contención de precios?
Barrios y Ciudades Secundarias:
¿Dónde están las oportunidades fuera de las zonas tensionadas?
IPC x Nuevo Index:
¿Cómo garantizar la protección de los márgenes frente a los costes?
Alternativas Legales para Nuevos Proyectos BTR:
¿Cuáles serán las nuevas estrategias de inversión a medio plazo?
¿Qué es un Club Meeting? ¿Cómo puedo participar?
Nuestros co chairs inician el intercambio de conocimientos en la discusión.
En seguida, todos los presentes pueden participar tanto como quieran: ¡Informal, directo y privado!

¿Qué es un Club Meeting?
Una reunión presencial a puertas cerradas exclusiva para miembros del Club. Pasa el tiempo y participa en discusiones interactivas con los jugadores más importantes de infraestructura y bienes raíces.
¿Quienes pueden participar?
Inversores, promotores, fondos, bancos y promotores activos en el sector inmobiliario y de infraestructuras.

¿Cómo pueden participar?
Haz clic en "Únete al evento". Si aún no eres socio, completa el formulario para aplicar o bien, actualiza tu membresía en el club.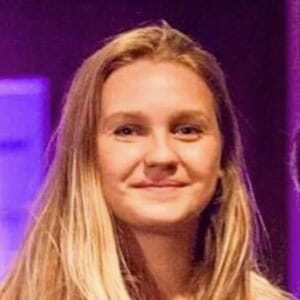 Giovana
Head Southern Europe & FranceGRI Club
Graduated in Advertising and Marketing from Pontifícia Universidade de Campinas. Experience in the service and sales business. Currently focused on developing relationships among entrepreneurs in the real estate market. Responsible for the RE Club in Chile, Colombia, Argentina and Peru. Actively involved in the decisions and organization of meetings for members, and the relationship between them. Focused on bringing new members and relevant companies from the sector, to develop the Club in the Andean countries, and Argentina. Also responsible for the Hospitality sector throughout Latin America, concentrating efforts, for the main meeting of the sector at a regional level.
+55 19 99333 5806
+55 19 99333 5806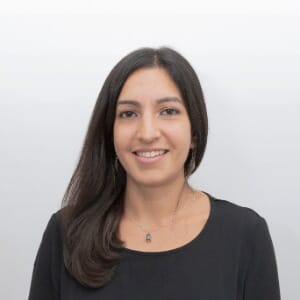 Laura
Club Manager - GRI Real Estate - Southern EuropeGRI Club
With over 8 years of experience in an international company and with corporate events she was able to work with many levels of seniority, roles, departments, and transformation projects.
+5519999502722
+442071215076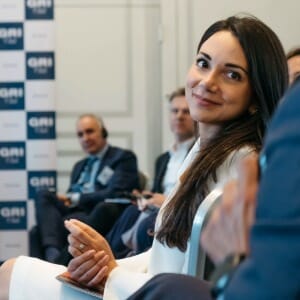 Loredana
Director, SPAINGRI Club
This eMeeting is exclusive
for Premium members
This event is exclusive for GRI members.