Auf dem Weg zum Erfolg oder Zeit, alternative Segmente zu erkunden?
6th December
15:30 - 17:30 | CEST (GMT+2)
Nehmen Sie an diesem Event teil, wenn Sie sich für eine Premium Mitgliedschaft anmelden.

Diese Mitgliedschaft beinhaltet den kompletten Zugang zu unserer internationalen Community, in der Sie sich mit mehr als 10.000 Mitglieder vernetzen können und an jedem unserer online Meetings teilnehmen können
Successful registration
37 people are attending
Credit: Iftikhar Alam / Freepik
Meeting Überblick
Die Herausforderungen nach der Pandemie belasten weiterhin die Investitionstätigkeit auf dem deutschen Hospitality-Markt, insbesondere die anhaltend hohe Inflation, restriktive Geldpolitik und eine schwierige Finanzierungsumgebung. Trotz all dieser Schwierigkeiten zeigt der Sektor eine robuste Krisenresistenz und hat kürzlich Rekordumsätze gemeldet. Darüber hinaus hat dies dazu beigetragen, das Segment der Langzeitaufenthalte zu steigern und zu innovieren, das sich gemäß den neuen Gewohnheiten der Mieter in der Post-Covid-Ära entwickelt.
Die Frage bleibt: Was ist das Geheimnis dieser herausragenden Leistung und wie können Investoren weiterhin Wert sicherstellen? Was sind die neuen Trends in der Branche und wie können wir operative Herausforderungen bewältigen? Und nicht zuletzt, wie entwickelt sich der hybriden Hospitality-Bereich und wie wird er in Zukunft aussehen?
Die deutschen Mitglieder des GRI Club werden sich zu einer kollegialen Diskussion über Investitionen auf dem deutschen Hospitality-Markt zusammenfinden. Die Gespräche sollen den Dealflow fördern, die Zusammenarbeit mit Kollegen unterstützen und einzigartige Möglichkeiten bieten, neue Partner kennenzulernen.
Die Diskussion wird folgende Themen behandeln
Deutscher Hotelmarkt –
Unterscheidet sich der Zyklus auf städtischer oder regionaler Ebene?
Operative Werttreiber –
Spielen Technologie, ESG oder mehrere Faktoren eine Rolle?
Mieternachfrage –
Wie prägt sie die Zukunft von Kurz- und Langzeitaufenthalten?
Bebauung –
Zeit, Hotels in Co-Living-Spaces umzuwandeln?
Deutsche Hospitality-Investments
Was ist ein Club Meeting?
Die Co-Chairs beginnen den Diskussionsaustausch. Danach können Sie mit in die Konversation einsteigen:
Industrie-Kollegen auf Augenhöhe treffen, Kapital für Produkte finden, und alles hinter verschlossenen Türen.

Was ist ein
Club Meeting
Ein exklusives, privates und regelmäßiges Zusammentreffen unserer Club Mitglieder.
Wer kann
teilnehmen
F
ührende Investoren, Kreditgeber, Asset Besitzer und Projektentwickler die aktiv in den deutschen Immobilienmärkten sind.

Wie kann man
online teilnehmen
Klicken Sie auf "Teilnahme am Event". Danach wird unser Team Ihre Qualifikation überprüfen. Sollten Sie dabei zu einer Teilnahme berechtigt sein, wird Ihnen eine GRI eMitgliedschaft ausgestellt (ohne Kosten, Vertrag oder Ablaufdatum).
Victor

Heimann
Director - Germany
GRI Club
Victor

Tranquilini
Club Director
GRI Club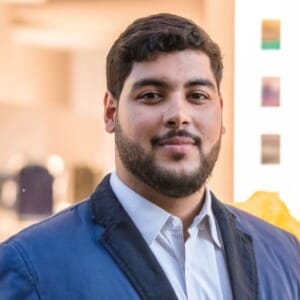 Victor
Director - GermanyGRI Club
+44 07307 984285
+44 20 7121 5060

Victor
Club DirectorGRI Club
Werden Sie Sponsor
Sponsorship Möglichkeiten
Include your information below to apply for sponsorship opportunities
Successful registration

Warsaw | Poland
With the largest commercial real estate team in Europe and one of the biggest worldwide, CMS is well positioned to help investors, funders, developers, landlords and occupiers navigate all aspects of the real estate market and maximise their assets. Whatever the size and scope of your project or deal, with almost 800 real estate lawyers in 42 countries we have the resources to meet your needs quickly and efficiently, offering expert advice. We have been active in real estate in our markets for decades, so we understand the culture, the economic context, the local legal context and the history.
This event is exclusive for GRI members.