José María García Gómez
Viceconsejero de Vivienda y Ordenación del Territorio
María Piccio Marchetti
General Director of Housing and Rehabilitation
José Luis Moreno
Director de Oficina Madrid Nuevo Norte
Jaume Borras
Director de Negocio
The discussion will touch on
Affordable Housing - Key investments in times of Inflation

PPP - Public and Private Partnerships and upcoming projects

Plan Vive Madrid - Upping the game from socal housing to bringing affordability to suburban areas for the mid level income earners

Licitation Plots projects - Equilibrium between rent and cost, while staying affordable to public

Land Scarcity - Madrid in the need for more rental homes. With scarcity of buildable land, what are the main challenges?

Madrid Nuevo Norte: the large-scale urban regeneration of Madrid. Public facilities, Housing and affordale housing, bussiness district...
What is a Club Meeting? How can I participate?
Our discussion co-chairs kick off the knowledge exchange. After that, you can join it as much as you like:
peer-to-peer, capital to product, and behind closed doors.

What is a Club Meeting
An in-person private meeting exclusive for Club Members. Spend time and participate in interactive discussions with the most senior players in the market.
Who can join
Senior investors, lenders, asset owners, and developers active in the real estate market. Exclusive event for members with a Bronze, Silver, Platinum, and Diamond level membership.

How to join
Click in "Join the event". If you're not a member yet, fill up the form for apply or upgrade your membership.
Meet our exclusive format.
GRI has no speakers, no presentations. Instead, you have a selection of closed-door discussions where everyone can participate.
Much like a conversation in your own living room, the dynamic environment allows you to engage with your peers in an informal and collegial setting.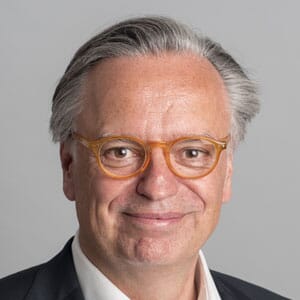 Managing DirectorCorestate Capital Advisors
Spain
Christopher Hütwohl has covered management positions in project development, asset management and investment management and was regional manager Southern Europe for Germany's leading real estate funds from 2002 - 2014. He has headed many benchmark operations throughout Europe in the volume of more than 3bn. Euros. His former engagements include: Commerzbank AG (1995 - 2000), Fraport AG (Frankfurt Airport Authority) (2000 - 2002), Commerz Real AG (2002 - 2008), Deka Immobilien GmbH (2008 - 2014)

Eduardo
Boveda Damborenea
Managing Director - Head of SpainVictoria Asset Management
Spain

Managing DirectorVBARE
Spain
Fabrizio Agrimi has a wide knowledge and experience of real estate industry in Spain as well as internationally. Prior to joining VBARE Iberian Properties SOCIMI in November 2017, he was Managing Director and Partner in Altan Capital, part of the Altamar Group and one of the leading international real estate investment manager in Spain. Previously he was part of the Investment team at Aguirre Newman, where he participated in the acquisition and sale of numerous real estate assets. He also worked in Milan and London in the distinguished law firm Vita Samory, Fabrini as part of the M&A, Private Equity and Financial Services team.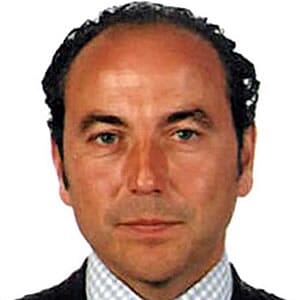 CEOWilcox
Spain
8000 residential units developed; Logistics: 300000 m2 developed, 2.250.000m2 GLA under development; 50000m2 retail high street under management; 28000m2 GLA healthcare/housing for seniors; 120 student housing units recently open. TRAINING: • IESE - Senior Business Management Program • Bachelor of Business Administration and Management. • Technician in Business Administration and Management • Master in Financial Management • High Executive program RE Management and Valuations • High Executive degree grade: Private equity and structured finance • Executive Administration Program. PROFESSIONAL PROFILE: • General Director of Wilcox Group • Vice President of AEDHE • Member of the Board of Directors of CEIM • Member of ULI and ICSC.

MD, Head of Real Estate IberiaCrédit Agricole CIB
Spain
1997-2001 – Education at CUNEF, Major in Finance. 2001-2003 – Lehman Brothers, Analyst, Mergers & Acquisitions, London. 2003-2008 – Crédit Agricole CIB, Associate Director, Project and Acquisition Finance, Madrid. 2009-2016 – Crédit Agricole CIB, Managing Director, Head of Real Estate and Hotel Group Spain, Madrid

CEOCG Capital Europe
Spain
Mr. Beltran is CEO of CG CAPITAL EUROPE and he has more than 24 years of investment banking, real estate and capital markets experience throughout Spain, Portugal and rest of Europe. Previously, he was Head of Carlton Group Europe and before Javier was Managing Director of UniCredit's Investment Banking division and he has previously worked for UBS, Morgan Stanley and Barclays Capital. Over his career, Mr. Beltran has intervened in the completion of more than €20 billion in European transactions, including a wide spectrum of equity and mezzanine investments and direct lending transactions. He holds a PDG degree from IESE Business School and graduated from CUNEF with a BD in Business Administrations & Finance.

José
Antonio de Pedro Cuadrado
PartnerFluxus Ventures LLP
Spain
Jose is Partner at Fluxus Ventures since April 2020. Prior to that, he co-founded Fluxus Ventures, Commuty Asset Management in 2016 focused on developing and managing value-added funds. With more than €200M of AUM of track record, he has focused his career on innovative usages such as coliving and coworking. Developing the first coliving assets in Spain in 2018, operated by Urban Campus. Currently, he, along with the Fluxus team, focuses on launching new funds to invest in coliving and managing residential with a strong focus on ESG & digital transformation. He holds an MsC in Industrial Engineering degree with a major in Structural Engineering - Universidad Politécnica de Madrid. And B. Architecture - École Nationale d'Architecure Paris.

ASG Iberia Advisors
Spain

Real Estate Iberia -DirectorCrédit Agricole CIB
Spain
2003-2008 – Education at ICADE, Major in Finance (E2). 2008-2010 - PwC, Analyst, Transaction Advisory Services. 2010-2014 - Banco Santander, Associate, Mergers & Acquisitions, Madrid. 2014-2020 – Crédit Agricole CIB, Director, Real Estate and Hotel Group Spain and Portugal, Madrid.

Director, Investor RelationsAhora Asset Management
Spain
Manuel graduated in Business Administration from Denver University (Colorado, USA) and holds an MBA from the University of Notre Dame. He has worked almost his whole career in Investor Relations. He joins Sareb from the consultancy King Worldwide Investor Relations, where he worked for the past four years. He was also the Founder and Managing Partner of Logical IR Solutions, Director of Strategy and External Relations at Parquesol Inmobiliaria, CEO of Eurocofin Investor Relations, Director of Equities at AB Asesores Bursatiles, Director of Investor Relations at Bankinter, and CEO of Link Securities, among other roles. He founded the Spanish Association of Investor Relations, being an Honorary Member and serving on it's Board.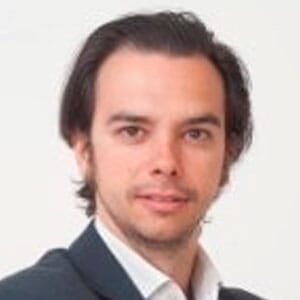 Managing DirectorCale Street Partners
United Kingdom
Miguel Lainez is a Principal at Cale Street Partners, a real estate investment and finance firm focused on Western Europe and North America. Since its inception in 2014 Cale Street has raised €3.6 bn from a single sovereign wealth investor and has provided innovative structured debt and/or equity capital solutions to investors, operators and developers in 8 countries across nearly every major real estate asset class. Before joining Cale Street, Miguel was a member of Goldman Sachs EMEA Real Estate and Leisure M&A team. Director Commercial Real Estate Finance, Structured FinanceBanco Sabadell
Spain
This eMeeting is exclusive
for Premium members
This event is exclusive for GRI members.