This will be a hybrid event

Head of European Real Assets ResearchCBRE Investment Management
United Kingdom
Andrew is EMEA Head of Research, based in London. Andrew is responsible for overseeing and shaping the real estate research capabilities of the European business. He manages a seven-strong team which provides strategic and asset-level research support to our direct and indirect investment teams. Andrew is actively involved in pitching for new business and presenting at client board meetings as well as maintains media relations through a combination of industry conferences and press interviews.
20th January
10:00 - 11:00 | Central European Time (GMT+1)
Join the online version by applying for a courtesy membership
Successful registration
Request your pass
Request your pass for the in-person version by including your information below
Successful registration
21 people are attending
Credit: Envato Elements / Bbsferrari
EVENT MANAGER Senior Director, Head of CEE/SEEGRI Club
United Kingdom
With real estate investors refocusing and reallocating capital into their domestic markets, CEE countries like Poland and Czeck Republic that rely heavily on foreign investments from Western Europe and Asia might need to rethink their regional transaction strategies.

However, despite first signs of distress in the markets, the e-commerce boom might push CEE into the forefront of European investments in the long time favoured location for light industrial and logistics.
Could this benefit the other sectors positively and how will recovery timelines behave? Will pricing adapt to a new post-COVID reality and what would that mean for core, opportunistic and development pipelines? Will CEE keep rising as a darling for Asian capital or will the money go elsewhere? Participants find the discovery process for sourcing deal flow is most advantageous by welcoming the CEE's most senior concentration of Private Equity Investors, Fund Managers, LP's Developers, Asset Owners, Operators and Lenders invested across all CEE regions and asset classes.


Agenda
09:30 - 10:00 | Arrival (For in-person attendees only)
10:00 - 11:00 | Discussion
11:00 - 11:30 | Networking (For in-person attendees only)
Meet our exclusive format.
GRI has no speakers, no presentations. Instead, you have a selection of closed-door discussions where everyone can participate.
Much like a conversation in your own living room, the dynamic environment allows you to engage with your peers in an informal and collegial setting.
Become a Sponsor
Contact our team and check the sponsorship and exposure opportunities according to the strategy of your company.
Sponsorship opportunities
Successful registration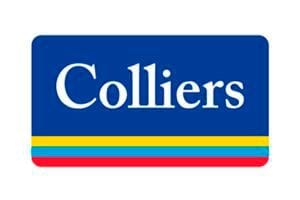 Warsaw | Poland
Colliers (NASDAQ, TSX: CIGI) is a leading diversified professional services and investment management company. With operations in 68 countries, our more than 15,000 enterprising professionals work collaboratively to provide expert advice to maximize the value of property for real estate occupiers, owners and investors. For more than 25 years, our experienced leadership, owning approximately 40% of our equity, has delivered compound annual investment returns of almost 20% for shareholders. In 2019, corporate revenues were more than $3.0 billion ($3.5 billion including affiliates), with $33 billion of assets under management in our investment management segment.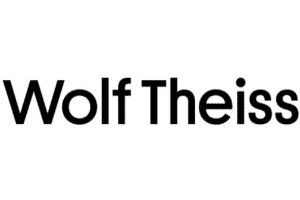 Warsaw | Poland
Wolf Theiss is one of the leading law firms in CEE and SEE. We have built our reputation on a combination of unrivalled local knowledge and strong international capability. We opened our first office in Vienna 60 years ago. Our team now brings together over 340 lawyers from a diverse range of backgrounds, working in offices in 13 countries throughout the CEE and SEE region. Over 80% of our work involves cross-border representation of international clients, and we offer full range of services.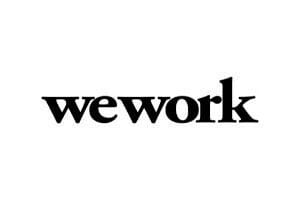 London | United Kingdom
WeWork is a global network of workspaces where companies and people grow together. We transform buildings into dynamic environments for creativity, focus, and connection. More than just the best place to work, though, this is a movement toward humanizing work. We believe that CEOs can help each other, offices can use the comforts of home, and we can all look forward to Monday if we find real meaning in what we do.
This event is exclusive for GRI members.