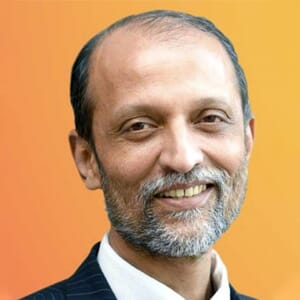 President & Chief EconomistAditya Birla Group
India
Dr. Ajit Ranade is Group Executive President and Chief Economist with the USD 44 billion Aditya Birla Group, which is an Indian Multinational company with operations in more than 36 countries with head office in Mumbai. He is also in charge of the Group Corporate Affairs Function. The Group's businesses include metals, mining, chemicals, textiles, cement as well as telecom, retail, insurance and asset management. He is the Member of the Economic Policy Council of the Confederation of Indian Industry and a Member of the National Executive Committee of the Federation of Indian Chambers of Commerce and Industry. He is the Government of India's nominee on the Governing Board of Economic Research Institute for ASEAN and East Asia (ERIA).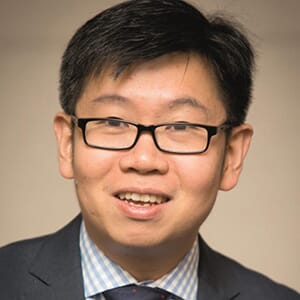 Head of Emerging Markets InvestmentsGIC
Singapore
Chin Hau joined the GIC Infrastructure Group in 2008 and currently has lead coverage responsibility for the Emerging Markets. Prior to joining GIC, Chin Hau was an Investment Manager at Pulsar Energy Capital where he invested in projects across the energy sector in Europe and the Americas. Before Pulsar, Chin Hau was a member of the Infrastructure advisory team at Credit Suisse covering a range of projects in transport, logistics and aerospace. He began his career at Singapore Power where he managed natural gas pipeline projects. Chin Hau has a MEng degree from Imperial College London and an MBA from the University of Chicago.

CEO & Executive DirectorIndiGrid
India
Mr. Harsh Shah has extensive experience in infrastructure sector across bidding, financing, operations, M&A and regulatory policy. Mr. Shah was instrumental in setting up IndiGrid, India's first InvIT in the power transmission sector, where he currently serves as the CEO and Whole-time Director. He is also a member of the SEBI Advisory Committee for InvITs and REITs. Previously, he served as the CEO at Sterlite Power Transmission. He has worked with L&T, L&T Infrastructure Finance Company Limited and Procter & Gamble International Operations Pte. Limited. He holds a Master's degree in Business Administration from the National University of Singapore and a Bachelor's degree in Electrical Engineering from the Nirma Institute of Technology.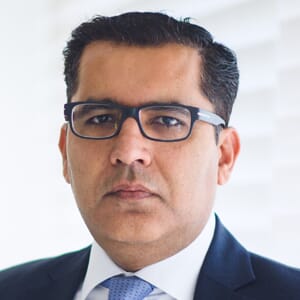 Practice Head–Projects & InfrastructureShardul Amarchand Mangaldas & Co
India
Jatin is part of the management board of the Firm. He has extensive experience in urban infrastructure, conventional & renewable energy, roads, ports, airports, railways, power, and oil & gas sector in India and the sub-continent. Jatin has been consistently ranked in 'Band 1' by Chambers and Partners; 'Leading Lawyer' by Legal 500, IFLR1000 & Asialaw Profiles and 'Thought Leader' by WWL 2019. He has advised on several marquee transactions including privatisation of Delhi & Mumbai airports, re-gasification projects by IOC, PLL & others and Turkmenistan-Afghanistan-Pakistan-India pipeline projects. Currently he is advising GMR Infrastructure on divestment of major shareholding (over USD 1 billion) in GMR Airports Ltd.

Krishna
Prakash Maheshwari
Chief Executive OfficerAdani Group
India
Mr. Krishna Prakash Maheshwari has over two decades of experience in the infrastructure industry across various sectors and in various capacities. Currently he is heading the Roads, Rail, Metro & Water Business of Adani Group. Prior to joining Adani, Mr. Maheshwari was heading Essel Highways Ltd. Before joining Essel Highways Ltd., Mr. Maheshwari was heading the Integrated Environment Infrastructure business of UPL Ltd. He has also donned various hats during this 12 years stint with Reliance Infrastructure. He was the CEO of metro business and played a key role in the setting up of the first line of Mumbai Metro as well on the Delhi Airport Express.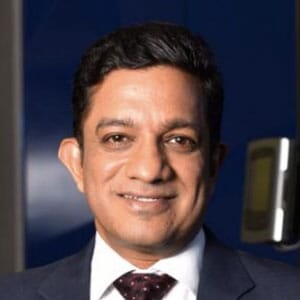 Partner & Leader-Capital Projects & InfrastructurePwC
India
Manish is Partner and Leader for Transport and Logistics Sector in PwC's Advisory services vertical. He has over 23 years of experience across the various segments of transport and logistic with both services providers and infrastructure developers.

CEOIndInfravit Trust
India
Mr. Kant is an Infrastructure & engineering professional with nearly 30 years industry experience in Core Infrastructure, construction, Real Estate sectors. He has worked with reputed organizations such as Great Eastern Shipping Co Ltd, Hindustan Construction Company Ltd, Sembcorp Construction and Engineers (Singapore), the Tata Group. He has worked across functions such as Project Financing & Structuring, Strategic Planning, Project Execution, Operations, Commercial and Contracts, Tendering and Business development. He has worked in India, Middle East and Singapore on large infrastructure projects such as Roads, Industrial park, SEZs, Power Transmission, Condominium projects, Townships, etc.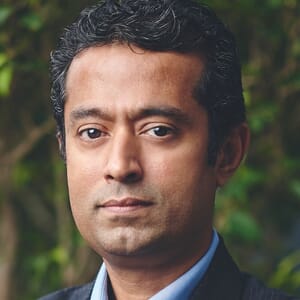 Managing Director - InfrastructureCPPIB
India
Pushkar Kulkarni leads the Infrastructure practice for Canada Pension Plan Investment Board (CPPIB) for India. CPPIB is amongst the world's Top Ten Pension funds with AUM of C$550.4 billion (as of December 2021). As their first investment in India, CPPIB has made an investment of INR 20 bn. into L&T IDPL making it one of the largest Private Investment in the roads sector. Prior to CPPIB, Mr. Kulkarni has worked in several esteemed organizations including Serco, an Infrastructure Services company, he served as Managing Director for India. Efkon India a leader in ITS systems for Transport Infrastructure and Philips. He has represented the Bureau of India Standards at the ISO on several Intelligent Transport System expert committees.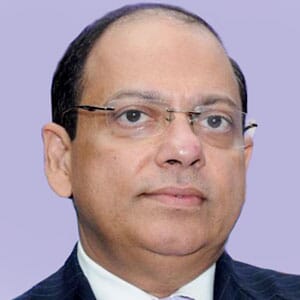 CEO and Managing DirectorEssar Group
India
Mr. Rajiv Agarwal is the CEO and Managing Director of Essar Ports Ltd, one of the largest private port companies in the country. Mr. Agarwal is a Chartered. Accountant with over 30 years of experience and has held leadership position in industries like Ports, Shipping, Telecom, Retail and Business Processing Outsourcing (BPO). He became MD and CEO of Essar Shipping, Ports & Logistics Limited in 2010 and under him the Essar Ports has grown manifold and has increased Port Capacity in India alone from 46 MMTPA in FY10 to 140 MMTPA in FY16 – 17. Company has expanded across strategic locations in India contributing in growth of the sector.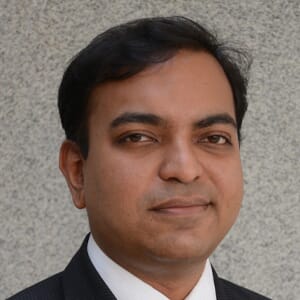 MD & CEO - Infrastructure AdvisoryCentrum Capital
India
Sandeep Upadhyay joined Centrum Capital Limited in June 2008 and is currently serving as Managing Director of Infrastructure Practise at Centrum Capital Limited. As a senior Coverage Banker he is responsible for covering the Stressed asset resolution apart from leading Investment Banking initiatives across core sectors like Transportation, Logistics, Energy & Utilities space.He is an alumnus from XLRI, Jamshedpur besides holding a Post Graduate Degree in Project Management specialising in Infrastructure sector. He has over sixteen years of extensive experience in raising Private Equity, Project Finance and advising Government & established private sector clients on M&A, Stressed asset resolution and Bidding initiatives.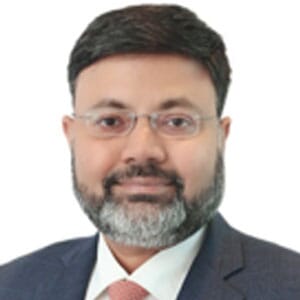 Managing Director, Infra, South AsiaCDPQ
India
Saurabh Agarwal is the Managing Director, Infrastructure, spearheading CDPQ's infrastructure investment efforts in South Asia, based in New Delhi, India. He is responsible for strategy development, sourcing, evaluating, executing and managing high-quality investments, as well as developing long-term partner relationships in the region. Saurabh has 19+ years of experience in financial and technology sectors. At CDPQ, he leads CDPQ's investments across sectors including utilities, renewables, transportation, telecom and social.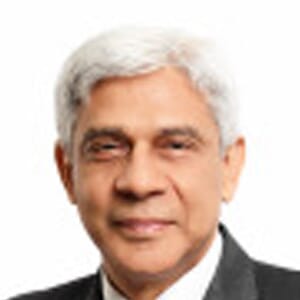 Infrastructure | Airports | PPP| Renewables | AdvisorySidharath Kapur
India
Sidharath has leadership experience of over 32 years in infrastructure and financial services covering airports, renewable energy, real estate, oil and gas and investment banking. Sidharath spent the last decade in the airport sector and brings deep insight of the airport business and strategy. He was Executive Director at GMR Airports and was key in the expansion and value creation at GMR group's airport business. As part of his role he was responsible for successful bids of airports of Male, Crete, Cebu, Goa and Nagpur. He was also CEO-Airports with the Adani Group, leading the group's new airport business forward including setting up the initial team. More recently he lead as CEO of Acme Solar - a large Indian renewable energy company.
Meet our exclusive format.
GRI has no speakers, no presentations. Instead, you have a selection of closed-door discussions where everyone can participate.
Much like a conversation in your own living room, the dynamic environment allows you to engage with your peers in an informal and collegial setting.
This eMeeting is exclusive
for Premium members
This event is exclusive for GRI members.