Co-host

Thursday, 19th January
8:00 am to 10:00 am | Indian Standard Time (GMT+5:30)
Join the event by applying for a membership.
Applying leaders will be validated by our team that will get in touch with more information to join the club. This membership will grant you access to our global community, allowing you to connect with more than 10K members, as well as to participate in our exclusive events.
Successful registration
Request your pass
Request your pass for the in-person version by including your information below
Successful registration
Credit: r.classen / Shutterstock
Green hydrogen is fast becoming an attractive market among energy majors, renewable developers and investors. Massive expansion plans, recent policy framework, incentives from the government, investment commitment by large business groups, etc. are aligned towards the hydrogen growth trajectory. Many cities such as Kochi, Mangalore, etc. are emerging as green hydrogen hotspots.

While everything seems optimistic, many questions are being raised: Is green H2 the potential panacea to cut emissions? Will it become the first choice in transport and industry? Will economics work across the supply chain?

In this meeting, GRI members will attempt to deliberate and discuss these questions and have a conversation about the future and ultimate role of green H2 in India's future energy mix.
Meet our exclusive format.
GRI has no speakers, no presentations. Instead, you have a selection of closed-door discussions where everyone can participate.
Much like a conversation in your own living room, the dynamic environment allows you to engage with your peers in an informal and collegial setting.
Sponsorship opportunities
GRI eMeetings offers a unique opportunity for companies to raise their profile in front of the most senior executives of the Infrastructure and Energy sectors worldwide.
Contact our team and check the sponsorship and exposure opportunities according to the strategy of your company.

Sponsorship Opportunities
Include your information below to apply for sponsorship opportunities
Successful registration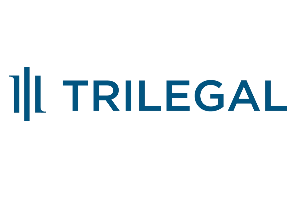 Mumbai | Maharashtra | India
Trilegal is one of the leading law firms in India, providing innovative and quality legal services across the spectrum of corporate law. With over 400 lawyers spread across Bengaluru, Delhi, Gurugram and Mumbai, the Firm consistently advises many of the world's leading corporations, financial institutions, and fund houses on their complex and first-to-market transactions. Trilegal has been recognised as the 'Law Firm of the Decade' at the RSG Grow India Awards.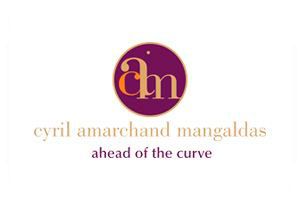 Mumbai | India
Cyril Amarchand Mangaldas is India's leading law firm with global reputation of being trusted advisors to its clients. Tracing its professional lineage to 1917, cam was founded to continue the legacy of Amarchand & Mangaldas & Suresh A. Shroff & Co. The Firm advises a large and diverse set of clients, including domestic and foreign commercial enterprises, financial institutions, private equity funds, venture capital funds, start-ups, government and regulatory bodies.

Mumbai | India
EY is a global leader in assurance, tax, transaction and advisory services. The insights and quality services we deliver help build trust and confidence in the capital markets and in economies the world over. We develop outstanding leaders who team to deliver on our promises to all of our stakeholders. In so doing, we play a critical role in building a better working world for our people, for our clients and for our communities.
This event is exclusive for GRI members.