Esta reunión del club se transmitirá desde la oficina de Baker McKenzie,
regístrese en línea a continuación.
Co-host
Jueves, 03 de febrero
10:00 - 12:00 | Colombia Standard Time (GMT-5)
21 people are attending
Credit: jkraft5 / Envato Elements
PROJECT LEADER

Walter
Manager Latin AmericaGRI Club
Considerando las resoluciones de la COP 26, la participación y la iniciativa del sector privado serán aún más críticas para cumplir con las ambiciones net-zero de la sociedad. El sector de infraestructura y energía, tiene un rol importante como "administradores sostenibles" y como participantes del mercado del carbono.
La buena gobernanza es clave en el establecimiento de un propósito claro, una hoja de ruta estratégica, respaldada por valores vividos y una cultura arraigada, que és crucial será desarrollar e implementar los sistemas de gestión apropiados para integrar las consideraciones climáticas y viabilizar la innovación.
En este Club Meeting, los inversores y operadores de infraestructura se reunirán para discutir sus esfuerzos para desarrollar la resiliencia climática, en búsqueda por el desarrollo de nuevos proyectos con baja (o ninguna) emisión de carbono.
Temas del Club Meeting
Outlook de los riesgos climáticos en Colombia: ¿Qué se está haciendo para mitigar el impacto?

COP26: ¿Qué decisiones se convertirán en acciones a favor de la resiliencia climática en el país?

¿Qué políticas públicas están apoyando a las empresas en la transición energética?

¿Existe demanda para innovar con nuevos instrumentos alineados con la inversión responsable?

¿Qué se requiere para estar a la vanguardia en la gobernanza corporativa?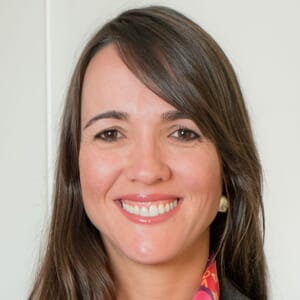 Partner, Banking & FinanceBaker McKenzie - Colombia
Colombia
Duque is a lawyer from the Universidad Pontificia Bolivariana, with a specialization in Constitutional Law and a Masters in Law from Boston College in the United States. Her extraordinary performance in some of the most complex transactions carried out in recent years in Colombia has earned her constant recognition since 2012 from publications such as Chambers & Partners and Legal 500 and more recently by Chambers Global, positioning her as one of the most recognized lawyers in Colombia.

ARM General ManagerAleatica - Colombia
Colombia

Director de Cambio Climático y Gestión del RiesgoMinisterio de Ambiente y Desarrollo Sostenible de Colombia
Colombia

Gerente de Finanzas CorporativasCelsia
Colombia

Coordinador Cambio ClimáticoMinenergía - Ministerio de Minas y Energia Colombia
Colombia

Directora de SostenibilidadOdinsa
Colombia

Directora de ESGAtlas Renewable Energy
USA

Director GeneralANLA - Autoridad Nacional de Licencias Ambientales
Colombia
Conoce nuestro formato exclusivo
GRI no tiene panelistas o presentaciones. En cambio existe una serie de discusiones exclusivas a puertas cerradas donde todos participan.
Como una conversación en tu propia sala de estar, la atmósfera es dinámica y permite que interactúe con sus pares en un ambiente informal y calificado.
Sé patrocinador.
Contacta a nuestro equipo y conoce las oportunidades de exposición que mejor se adapten a tu estrategia comercial
Get in Touch
Successful registration
Sectoral Club Partners Latam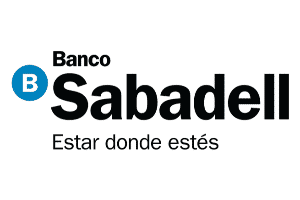 Ciudad de México | CMX | Mexico
Banco Sabadell es el cuarto grupo bancario privado español, integrado por diferentes bancos, marcas, sociedades filiales y sociedades participadas que abarcan todos los ámbitos del negocio financiero bajo un denominador común: profesionalidad y calidad. Un equipo dotado de los recursos tecnológicos y comerciales más modernos, y una organización multimarca y multicanal enfocada al cliente permiten a Banco Sabadell ocupar una destacada posición en el mercado en banca personal y de empresas.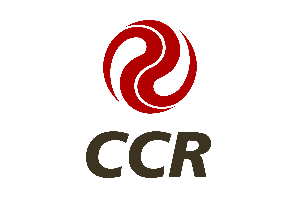 São Paulo | SP | Brazil
Es la empresa del Grupo CCR responsable de la gestión de las concesionarias de carreteras del estado de São Paulo. Se encuentran en su cartera las concesionarias CCR AutoBAn, CCR ViaOeste, CCR RodoAnel, CCR SPVias y Renovias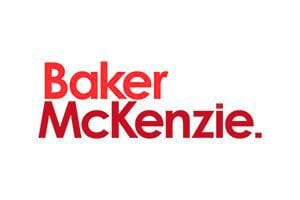 New York | USA
Baker McKenzie is recognized worldwide for its best-in-class client service, practices and for carrying out the most deals year-after-year through our unmatched global platform across 77 offices and 47 emerging and developed countries. Companies based in or with operations in Latin America, routinely rely on our leading cross-border and Latin America energy, mining & infrastructure attorneys for their most important transactional and disputes matters. As the largest law firm in Latin America with over 850 attorneys, we offer clients 60+ years of on-the-ground presence in the region, unique coverage in Latin America across our 15 offices and 7 countries*, and from major finance centers globally. *Through a cooperation agreement with Trench Rossi Watanabe, a Brazilian law firm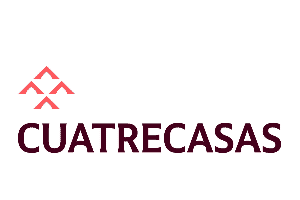 Bogotá | Distrito Capital de Bogotá | Colombia
A leading law firm, operating in 27 offices in 4 continents and more than 100 years of experience. We are passionate about law. We are passionate about people. We listen to our clients, we untangle their problems and we provide them with honest solutions. Our greatest satisfaction comes from the trust our clients place in us, enabling us to participate in the construction of their future.

New York | NY | USA
Fitch Ratings es un líder en la provisión de calificaciones, comentarios e investigación crediticios. Dedicada a brindar valor más allá de la calificación, por medio de opiniones crediticias independientes y prospectivas, Fitch Ratings ofrece perspectivas globales basadas en su experiencia sólida en el mercado local y conocimiento del mercado crediticio. Fitch Group es un líder global en servicios de información financiera, con operaciones en más de 30 países. Fitch Group está compuesto por: Fitch Ratings, Fitch Solutions y Fitch Learning. Con oficinas centrales en Londres y Nueva York, Fitch Group es propiedad de Hearst.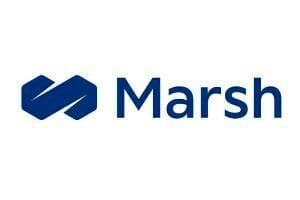 São Paulo | SP | Brazil
JLT Specialty (JLT) brinda servicios de corretaje de seguros, gestión de riesgos y consultoría en siniestros a grandes compañías internacionales.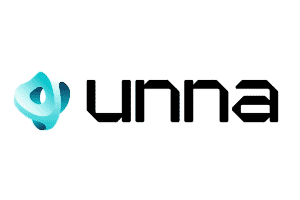 Lima | Peru
Somos una empresa integrada de gestión de infraestructura con alcance regional. Damos vida a la infraestructura que conecta, energiza y da bienestar a tu vida, creando juntos nuevas oportunidades, desarrollo sostenible y cultura ciudadana.