Jueves, 10 de marzo
09:30 - 18:00 | Peru Standard Time (GMT-5)
52 people are attending
Credit: Kirill Neiezhmakov / Shutterstock
PROJECT LEADER

Walter
Manager Latin AmericaGRI Club
Peru GRI Infra & Energy 2022 se lleva a cabo el día 10 de marzo y reúne +100 operadores de infraestructura, inversores, developers, y expertos del sector de energía, movilidad e infraestructura para debatir el futuro de los sectores en un escenario de post-elecciones y reactivación económica, destacando puntos como la bancabilidad de proyectos, seguridad jurídica, renegociación y reequilibrio contractual y nuevos proyectos.

Al participar en este evento, puedes: Discutir temas en un formato informal, en el que todos puedan participar e interactuar

Compartir soluciones a los desafíos más comunes del mercado de infraestructura, movilidad, energía, saneamiento e infraestructura social

Construir nuevas oportunidades comerciales con inversores regionales y globales Debatir temas estratégicos para definir el futuro de los sectores y el desarrollo de nuevos proyectos de inversión

Conectarse con sus compañeros y conocer nuevos socios
Agenda
Club Meeting | 9 de marzo, 09:30 - 11:30
Diego Macera
Director del Banco Central de Reserva del Perú y Gerente General del Instituto Peruano de Economía
Banco Central de Reserva del Perú

Visiones estratégicas del contexto económico peruano para 2022
En un contexto que atraviesa la 3ra ola del covid y con tiempos más calmos luego de los movimientos políticos, los miembros de GRI Club Perú se reúnen con Diego Macera, Director del Banco Central de Reserva del Perú y Gerente del Instituto Peruano de Economía, para conversar en un espacio exclusivo las miradas sobre el futuro económico y escenario de oportunidades en Perú. Esta reunión será presencial en Lima.

Director del Banco Central de Reserva del Perú y Gerente General del Instituto Peruano de EconomíaBanco Central de Reserva del Perú
Peru
Gerente General del Instituto Peruano de Economía (IPE) desde el 2016 y director del Banco Central de Reserva del Perú. Es vicepresidente de la Asociación Civil Transparencia y columnista del Diario El Comercio. Ha sido profesor en el Departamento de Economía de la Universidad del Pacífico y comisionado en la Comisión para Desarrollo Minero Sostenible de la Presidencia del Consejo de Ministros. El señor Macera ha trabajado en la Unidad de Inteligencia de The Economist (EIU). Tiene presencia regular en medios nacionales e internacionales. Es bachiller en Economía por la Universidad del Pacífico y máster en Políticas Públicas por la Harris School de la Universidad de Chicago.

Opening Session | 10 de marzo, 10:00 - 11:00
Destrabando el desarrollo de nuevos proyectos
¿Cuál es la ruta a seguir para los inversores privados?
Discusión | 10 de marzo, 11:45 - 12:45
Inversión y Financiación
¿Qué innovación buscar para impulsar inversiones a largo plazo?
Discusión Simultánea | 10 de marzo, 14:00 - 15:00
Desarrollo Energético
¿Cómo acelerar un cambio en la matriz energética y lograr un crecimiento sustentable?
Discusión Simultánea | 10 de marzo, 14:00 - 15:00
Concesiones Carreteras
¿Qué ajustes son necesarios para fortalecer el modelo?
Discusión Simultánea | 10 de marzo, 15:30 - 16:30
Infraestructura Social
¿Qué proyectos claves se visualizan para el sector salud, agua y saneamiento?
Discusión Simultánea | 10 de marzo, 15:30 - 16:30
Transporte Masivo
¿Cuáles carriles seguir hacia la movilidad eléctrica? 
Closing Session | 10 de marzo, 17:00 - 18:00
WRAP UP
¿Cuáles son las estrategias para sobreponerse al escenario retador del sector?
Cocktail de cierre | 10 de marzo, 18:00 - 19:00
ALGUNOS MIEMBROS DEL GRI CLUB INFRA
Advisory Board - Infra Club Peru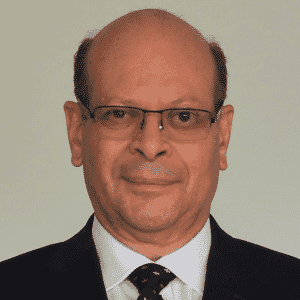 Presidente de DirectorioCOFIDE
Peru
Licenciado en Economía de la Universidad del Pacífico y Master of Management de la J L Kellogg Graduate School Management – Northwestern University. Asimismo, ha llevado Programas de Desarrollo Directivo y de Alta Dirección de la Universidad de Piura. Cuenta con más de 35 años de trayectoria profesional, desempeñándose en diversos cargos, como son: Director General de Endeudamiento y Tesoro Público en el Ministerio de Economía y Finanzas; Director-Presidente del Comité de Riesgos del Banco de la Nación; Gerente de Finanzas de COFIDE; Gerente de Finanzas, Gerente General encargado y Gerente Corporativo de Finanzas en Petroperú. Actualmente, es Presidente del Directorio de COFIDE, el Banco de Desarrollo del Perú.

Head Portfolio ManagerUnión para la Infraestructura
Peru
César Ramirez tiene un MBA en Kellog School of Management, MPA en la Kennedy School of Government Harvard. Tiene más de 20 años de experiencia en inversiones. Ex Director Gerente de Petroperú, antes de comenzar en Credicorp trabajó como director general en Trafigura Colombia, ING Funds, fue vicepresidente en AIC International Investments y ocupó el puesto de especialista en inversiones en IFC.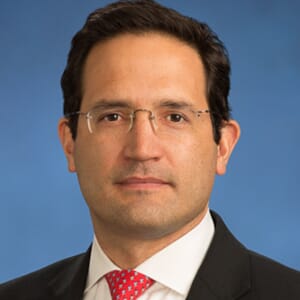 Managing Director - InfrastructureGoldman Sachs
USA
Fernando heads the Goldman Sachs' Andean Region coverage effort for the Latin American Financing Group, where he is responsible for origination and structuring of financing opportunities. Prior to assuming his current role, Bravo was a member of the emerging markets local sales team and also Principal Funding and Investments group where he focused on providing financing for Latin American infrastructure projects. Prior to joining the firm, Bravo worked at Bear Stearns and UBS Securities in the Latin American debt capital markets and derivatives departments for more than five years. He earned bachelor's degrees in physics, engineering, and economics from Washington and Lee University and his MBA from the Wharton School.

Principal, AméricasARUP - US
USA
Jorge Valenzuela es Principal de Arup con más de 20 años de experiencia en inversiones, gestión de activos, y gerencia de proyectos en los sectores de infraestructura y bienes raíces. Jorge se especializa en asesoría financiera y técnica para el desarrollo, inversión, y financiamiento de proyectos de infraestructura pública e inmobiliarios. En Arup, Jorge lidera el equipo de consultoría en Asociaciones Público-Privadas (APPs) y Project Finance para San Francisco y América Latina, y ha dirigido proyectos en Argentina, Brasil, Colombia, Ecuador, Estados Unidos, Honduras, Perú y Uruguay. Jorge ha participado en más de 25 transacciones de infraestructura con un valor agregado en exceso de US$15,000 millones.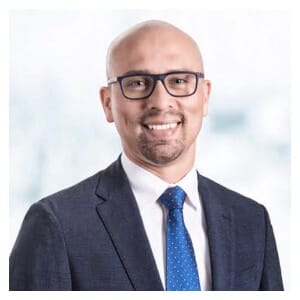 Chief Investment OfficerProfuturo AFP
Peru

CFO AmericasDP World Americas
USA
CFO of DP World Americas since 2018. Prior to DP World Americas, was acting CEO (2017) and CFO of Odebrecht Transport S.A. (from 2010 to 2018) and CFO of Rede Energia (2008). Before that had worked for almost 20 years in wholesale and investment banking holding several senior and executive positions at Unibanco, HSBC, BBM, BofA and Chase Manhattan both in Brazil and the United Kingdom. Board member of several companies in Argentina, Peru, Chile, Brazil and the Dominican Republica. Holds a degree in Economics from Pontifícia Universidade Católica do Rio de Janeiro and Executive MBA from Fundação Getúlio Vargas Sao Paulo.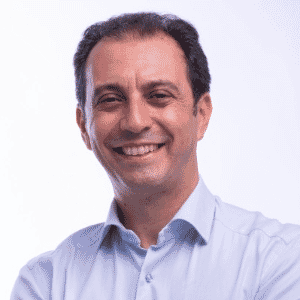 Country ManagerEnel - Perú
Peru

General ManagerMitsui - Peru
Peru
General Manager with over twenty years of experience leading global and regional teams in Business Development, Sales, Operations and Corporate Finance. Solid network of contacts and track record implementing new companies and partnerships, and optimizing resources in startups, small, medium and large corporations across different industries, such as food, chemicals, infrastructure, mining, high-tech and energy.
Conoce nuestro formato exclusivo
GRI no tiene panelistas o presentaciones. En cambio existe una serie de discusiones exclusivas a puertas cerradas donde todos participan.
Como una conversación en tu propia sala de estar, la atmósfera es dinámica y permite que interactúe con sus pares en un ambiente informal y calificado.
Sé patrocinador.
Contacta a nuestro equipo y conoce las oportunidades de exposición que mejor se adapten a tu estrategia comercial
Get in Touch
Successful registration
Sectoral Club Partners Latam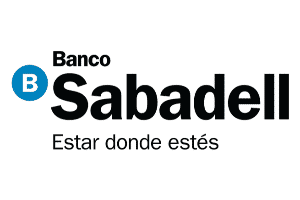 Ciudad de México | CMX | Mexico
Banco Sabadell es el cuarto grupo bancario privado español, integrado por diferentes bancos, marcas, sociedades filiales y sociedades participadas que abarcan todos los ámbitos del negocio financiero bajo un denominador común: profesionalidad y calidad. Un equipo dotado de los recursos tecnológicos y comerciales más modernos, y una organización multimarca y multicanal enfocada al cliente permiten a Banco Sabadell ocupar una destacada posición en el mercado en banca personal y de empresas.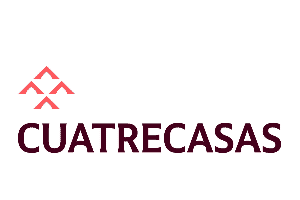 Bogotá | Distrito Capital de Bogotá | Colombia
A leading law firm, operating in 27 offices in 4 continents and more than 100 years of experience. We are passionate about law. We are passionate about people. We listen to our clients, we untangle their problems and we provide them with honest solutions. Our greatest satisfaction comes from the trust our clients place in us, enabling us to participate in the construction of their future.

Lima | Peru
El Estudio Echecopar tiene una amplia trayectoria de 69 años atendiendo a clientes nacionales e internacionales, combinando su amplio conocimiento y experiencia local con los recursos globales y el alcance de Baker McKenzie.

New York | NY | USA
Fitch Ratings es un líder en la provisión de calificaciones, comentarios e investigación crediticios. Dedicada a brindar valor más allá de la calificación, por medio de opiniones crediticias independientes y prospectivas, Fitch Ratings ofrece perspectivas globales basadas en su experiencia sólida en el mercado local y conocimiento del mercado crediticio. Fitch Group es un líder global en servicios de información financiera, con operaciones en más de 30 países. Fitch Group está compuesto por: Fitch Ratings, Fitch Solutions y Fitch Learning. Con oficinas centrales en Londres y Nueva York, Fitch Group es propiedad de Hearst.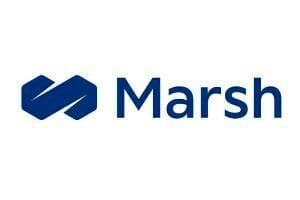 São Paulo | SP | Brazil
JLT Specialty (JLT) brinda servicios de corretaje de seguros, gestión de riesgos y consultoría en siniestros a grandes compañías internacionales.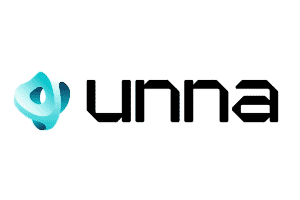 Lima | Peru
Somos una empresa integrada de gestión de infraestructura con alcance regional. Damos vida a la infraestructura que conecta, energiza y da bienestar a tu vida, creando juntos nuevas oportunidades, desarrollo sostenible y cultura ciudadana.