La principal cumbre de altos ejecutivos en el mercado chileno de infraestructura y energía.
Miembros (Solicita tu ingreso)
Successful registration
Quiero Hablar por Teléfono
Si desea conocer más sobre GRI, por favor complete sus datos a continuación y nos pondremos en contacto con usted.
Successful registration
LÍDER DO PROJETO
Kelly

Tamaribuchi
Key Account Director
GRI Club
Moisés

Cona
Institutional Affairs Director, Infrastructure
GRI Club
Walter

Suarez
Manager Latin America
GRI Club

Kelly
Key Account DirectorGRI Club
Kelly Naomi Tamaribuchi is responsible for Business Development in the Infrastructure Division at GRI Club. Joined the company in 2017, speaks English and Spanish and today manages clients in almost all Latin America and USA. She is also coordinating eMeetings in Chile, Peru and Brazil. Post graduation in Marketing (Mackenzie University), has more than 15 years in Sales experience.

https://www.linkedin.com/in/kellytamaribuchi/

Moisés
Institutional Affairs Director, InfrastructureGRI Club

Walter
Manager Latin AmericaGRI Club
La principal cumbre de altos ejecutivos en el mercado chileno de infraestructura y energía
Chile ha vivido un 2020 desafiante en términos económicos, sociales y políticos que ha generado un nivel de incertidumbre en actores claves del sector privado, sin embargo, el modelo chileno para el sector infraestructura y energía ha sido un catalizador de desarrollo a lo largo de los años. Por otra parte, la seguridad jurídica y la seriedad del Estado han sido un aspecto clave en la continuidad de los proyectos.
2021 se viene con una fuerte inversión en el sector infraestructura y energía con miras a la recuperación económica del país.
Bajo este escenario, líderes gubernamentales y del sector privado de infraestructura y energía, se reunirán en Infra Chile GRI, el cual acontecerá en Junio de 2021 en Santiago, respetando todas las medidas necesarias de bioseguridad.
Estarán presentes autoridades gubernamentales, inversores, operadores de concesiones y especialistas en el sector de infraestructura para debatir los principales retos de la industria frente a la crisis y también presentar la cartera de proyectos del país en un formato informal y participativo.
Conoce nuestro formato exclusivo
GRI no tiene panelistas o presentaciones. En cambio existe una serie de discusiones exclusivas a puertas cerradas donde todos participan.
Como una conversación en tu propia sala de estar, la atmósfera es dinámica y permite que interactúe con sus pares en un ambiente informal y calificado.
Sé patrocinador.
Contacta a nuestro equipo y conoce las oportunidades de exposición que mejor se adapten a tu estrategia comercial.
Oportunidades de Patrocinio
* Required fields
Successful registration

Ciudad de México | CMX | Mexico
Banco Sabadell es el cuarto grupo bancario privado español, integrado por diferentes bancos, marcas, sociedades filiales y sociedades participadas que abarcan todos los ámbitos del negocio financiero bajo un denominador común: profesionalidad y calidad. Un equipo dotado de los recursos tecnológicos y comerciales más modernos, y una organización multimarca y multicanal enfocada al cliente permiten a Banco Sabadell ocupar una destacada posición en el mercado en banca personal y de empresas.

São Paulo | SP | Brazil
Es la empresa del Grupo CCR responsable de la gestión de las concesionarias de carreteras del estado de São Paulo. Se encuentran en su cartera las concesionarias CCR AutoBAn, CCR ViaOeste, CCR RodoAnel, CCR SPVias y Renovias

Sao Paulo | SP | Brazil
Como líder global, Alvarez & Marsal se destaca en la prestación de servicios de consultoría empresarial en mejoras del desempeño y reestructuración, para potenciar el crecimiento y aceleración de resultados de sus clientes. En infraestructura, A&M tiene una amplia experiencia desarrollando proyectos en gestión, reestructuración y evaluación de activos de construcción, carreteras, puertos, energía y telecomunicaciones en la región. Para atender las oportunidades y ampliar su cartera de servicios en el sector, ha creado el área de Infrastructure & Capital Projects (I&CP), con consultores especializados ofreciendo a los clientes una visión multidisciplinaria, basada en el análisis estratégico, financiero, de estructura de capital, impuestos, licencias, apoyo en los procesos de gestión y construcción y disputas. A&M asesora a potenciales inversionistas en procesos de privatización, actuando como empresa "one stop shop", capaz de validar las premisas para generación de valor.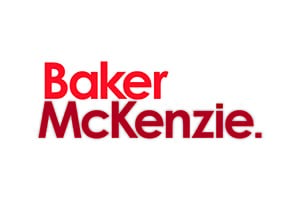 New York | USA
Baker McKenzie is recognized worldwide for its best-in-class client service, practices and for carrying out the most deals year-after-year through our unmatched global platform across 77 offices and 47 emerging and developed countries. Companies based in or with operations in Latin America, routinely rely on our leading cross-border and Latin America energy, mining & infrastructure attorneys for their most important transactional and disputes matters. As the largest law firm in Latin America with over 850 attorneys, we offer clients 60+ years of on-the-ground presence in the region, unique coverage in Latin America across our 15 offices and 7 countries*, and from major finance centers globally. *Through a cooperation agreement with Trench Rossi Watanabe, a Brazilian law firm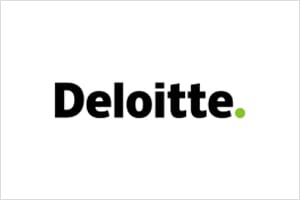 São Paulo | SP | Brazil
Deloitte es una de las empresas más grandes del mundo, brindando excelencia en servicios de gestión, consultoría y asesoría en 14 países, para más de la mitad de las empresas más grandes listadas en Fortune Global 500, así como a empresas e instituciones públicas, importantes clientes locales y multinacionales. en rapido crecimiento. Deloitte se compromete a orientar el crecimiento económico y apoyar una sociedad sostenible. Usar la experiencia de Deloitte para enfrentar desafíos y oportunidades es la puerta de entrada al crecimiento individual, el éxito empresarial y la creación de una sociedad próspera. Deloitte cuenta con un equipo de infraestructura y proyectos de capital que ofrece diversos servicios a lo largo del ciclo de vida del activo, combinando las mejores prácticas globales de su experiencia en los proyectos más grandes y complejos del mundo para ayudar a sus clientes a maximizar el valor de sus inverisones.

New York | NY | USA
Fitch Ratings es un líder en la provisión de calificaciones, comentarios e investigación crediticios. Dedicada a brindar valor más allá de la calificación, por medio de opiniones crediticias independientes y prospectivas, Fitch Ratings ofrece perspectivas globales basadas en su experiencia sólida en el mercado local y conocimiento del mercado crediticio. Fitch Group es un líder global en servicios de información financiera, con operaciones en más de 30 países. Fitch Group está compuesto por: Fitch Ratings, Fitch Solutions y Fitch Learning. Con oficinas centrales en Londres y Nueva York, Fitch Group es propiedad de Hearst.

São Paulo | SP | Brazil
JLT Specialty (JLT) brinda servicios de corretaje de seguros, gestión de riesgos y consultoría en siniestros a grandes compañías internacionales.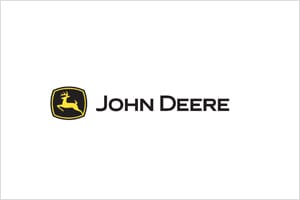 Indaiatuba | SP | Brazil
John Deere es líder global en la producción de equipos agrícolas y forestales e importante fabricante de equipos pesados para la construcción y minería. Con una visión del futuro marcada por la innovación, la compañía inverte millones de dólares por día en Investigación y Desarrollo. Ha expandido su Centro de Distribución e inaugurado dos fábricas de construcción. Esto, sumado a otras inversiones evidencian el compromiso de John Deere con el sector agrícola y la infraestructura nacional.