ESG in Infrastructure investments – revolution or evolution?
08th - 10th June
14:00 - 15:15 | British Summer Time (GMT+1)
Submit your interest (Non-members)
* Required fields
Our team will get in touch with you soon to confirm your participation
236 people are attending
Credit: anek.soowannaphoom / Shutterstock
EVENT MANAGER

Kelly
Key Account DirectorGRI Club
Kelly Naomi Tamaribuchi is responsible for Business Development in the Infrastructure Division at GRI Club. Joined the company in 2017, speaks English and Spanish and today manages clients in almost all Latin America and USA. She is also coordinating eMeetings in Chile, Peru and Brazil. Post graduation in Marketing (Mackenzie University), has more than 15 years in Sales experience.

https://www.linkedin.com/in/kellytamaribuchi/
The COVID-19 pandemic crisis put pressure on companies all around the world to respond to climate change discussion and the social aspect , afterall, the emergency of health and well being brought more concern to the future of the planet and mankind.
In this context, the socially responsible investment or the ESG (Environmental, Social Governance) criterias has become a non negotiable demand from international investors and crucial for the development of infrastructure, starting with multiple global initiatives (such as the 2030 UN Agenda, Paris Agreement climate change and EU Commission Action Plan on financing for sustainable growth).
The private sector will have to commit to support the evolution of the ESG criterias, crucial to the future of the sector, especially in emerging markets.
When it comes to exchanging know-how and meeting the right people, physical barriers no longer exist. Join us for the most influential dialogue with the high-level infrastructure and energy leaderships - as if they were sitting right in your living room.
Networking & Interactive Format
Our discussion co-chairs kick off the knowledge exchange. After that, you can join is as much or as little as you like; peer-to-peer, capital to product, and behind closed doors.
Plan your business meetings and network with the eSummit participants
Private, candid discussions designed to foster dealflow and interaction; not just the listed co-chairs, but everyone in the room
Arrange a video call, or check who's online right now (green highlighted headshot) to message instantly
Follow our matchmaking suggestions, with AI generated business leads based on your inputted preferences
June 8th | 14:00 - 15:15 | Britsh Summer Time (GMT+1)
The ESG Big Picture
What are the biggest success cases and the horror stories?
What are the barriers to effective and long term ESG impact? 
What are the key challenges hindering sustainable investment development?
What "lessons learned" can be applied from other initiatives to ensure a more effective ESG rollout?
June 9th | 14:00 - 15:15 | Britsh Summer Time (GMT+1)
ESG investment process in infrastructure
Integration of ESG from project conceptualization to financing 
Accounting for Impact across the Value Chain
Walking the talk - Are investors willing to reduce return expectations to incentivise ESG implementation
June 10th | 14:00 - 15:15 | Britsh Summer Time (GMT+1)
ESG criteria in infrastructure investments: Risks, challenges and alternatives
What are the main ESG issues that concern the sector?
What kind of projects are more vulnerable to ESG criterias?
How do compliance programs adjust to ESG requirements? De-risking projects through good Corporate Governance for E&S.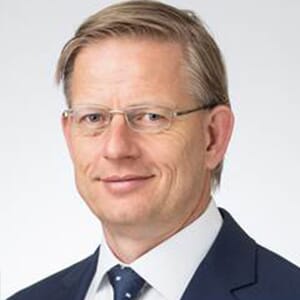 Willem
PresidentOrange Cube Investments
Netherlands
Willem Sutherland headed the Latin America region for ING. While travelling extensively in Latin America, he is based in New York. Prior to assuming his current position, he was also head of the Infrastructure Finance and Advisory activities for ING in the Americas. Willem has more than 20 years of experience in debt structuring, advisory, project finance and debt placement in the Americas. Prior to joining ING, Willem worked for ABN AMRO in Europe, Mexico and New York. He has been based in New York since 2001. Willem holds an MSc degree in Business Engineering from the Technical University of Twente, in the Netherlands.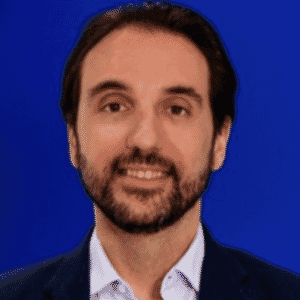 Carlo
Executive DirectorUnited Nations Global Compact
Brazil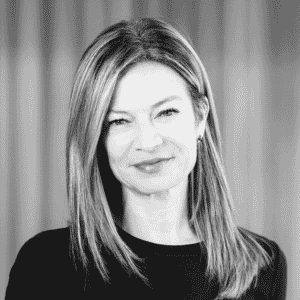 Elena
Managing DirectorGlobant
Argentina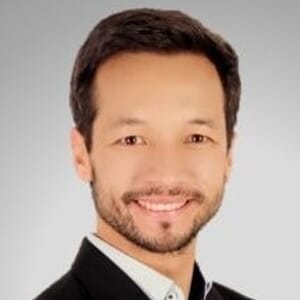 Fabio
Undersecretary of Subnational infrastructure planningMinistry of the Economy
Brazil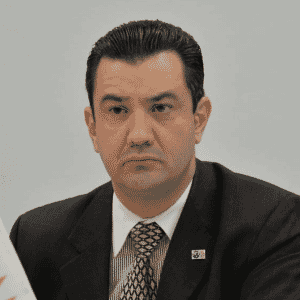 Jacobo
Senior Specialist on Integrity and Procurement PoliciesOCDE
Mexico

Maria
Head of ESGAtlas Renewable Energy
USA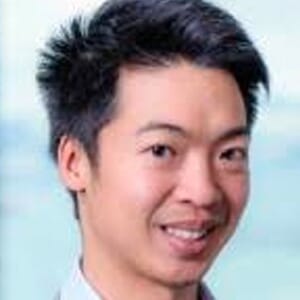 Mervyn
Senior Director, Head of ESG ResearchFitch Ratings
Hong Kong
Mervyn Tang is a Senior Director and Global Head of ESG Research in Fitch Ratings' Sustainable Finance division, based in Hong Kong. Mervyn oversees a global research team of 3 which primarily focus on thematic and cross sector ESG research. Mervyn re-joined Fitch Ratings in March 2019 from MSCI Inc., where he was Head of Fixed Income in their ESG Research department, based in Hong Kong. Mervyn has worked with fixed income investors globally supporting them on integrating ESG into their investment process. Prior to joining MSCI in 2017, Mervyn was a Director in Fitch's Sovereign Group, with the Asia-Pacific team. Mervyn has also worked as an international economist at the Bank of England in London.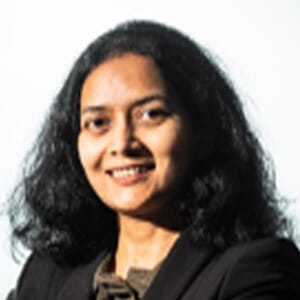 Raakhee
Senior Vice President & Head - ESGGEF Capital Partners
India
Raakhee Kulkarni is currently working as Vice President & Head – Environmental, Social, Governance (ESG) at GEF Capital Partners and is based in Mumbai. Prior to GEF, she was employed with ERM India for a span of 13 years and was leading the Transaction Services Practice. Raakhee has close to 20 years of combined experience largely within the consulting sphere and for the past two years in the private equity industry. Her experience involves projects in the sustainability domain covering environmental, health and safety. Her core competencies include transaction associated due diligence, liability assessment, compliance auditing and environmental risk assessment.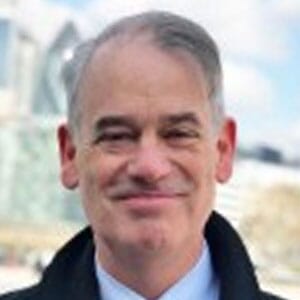 Sean
CEOClimate Bonds Initiative
United Kingdom
ean Kidney is the CEO of the Climate Bonds Initiative, an international NGO working to mobilise debt capital markets for climate solutions. Projects include a green bond definitions and certification scheme with $34 trillion of assets represented on its Board and some 50 organisations involved in its development and governance; advising the EU; and working with China's central bank on how to grow green bonds in China. Sean is also Consultant (Green Bonds) to the United Nations Secretary General.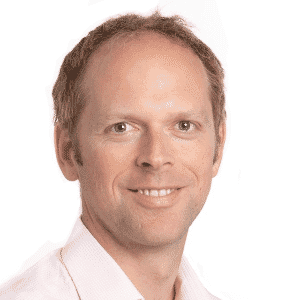 Simon
Senior Specialist - Infrastructure and REPRI - Principles for Responsible Investment
United Kingdom

Elias
Partner - Infra and Capital ProjectsDeloitte
Brazil
Partner of the Infrastructure & Capital Projects and Government and Public Services Industry Leader at Deloitte in Brazil. Lawyer with a Master in Public Policy (FGV-EAESP) and PPP professional certificate (CP3P). He has more than 20 years of experience in public management advisory; advising on projects with multilateral organizations; consulting on infrastructure projects, mainly PPP; preparation of studies and analysis of the infrastructure market; structuring of social capital investments; advising on smart city projects; consulting on urban mobility projects and structuring sustainable projects with a social impact.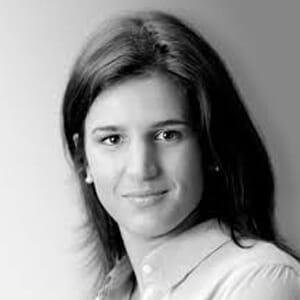 Maís
PartnerManesco Advogados
Brazil
Concentrates her practices in public law, especially regarding infrastructure transactions. Provide legal support in government contracts (RFP and unsolicited proposal; PPP; concessions), EPC, regulatory. CP3P-F.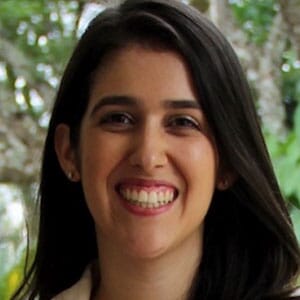 Thatyanne
Associate Director of RegionsClimate Bonds Initiative
Brazil
Thatyanne is responsible for coordinating CBI's efforts to ​drive the development of​ a Brazilian Green ​Finance​ market as well as ​CBI's​ stakeholder engagement in the country. Thatyanne joined CBI after nearly 10 years working for the UK's Foreign and Commonwealth Office through the British Embassy in Brazil, where she was the Climate Change Attaché and Political Adviser. There she led the bilateral relationship between the UK and Brazil in a number of policy areas, including the creation of a Green Finance and Investments portfolio, as well cooperation on energy and low carbon technologies, forestry, agriculture and served as a focal point for UNFCCC negotiations. Thatyanne holds an MSc in Environmental Policy and Regulation.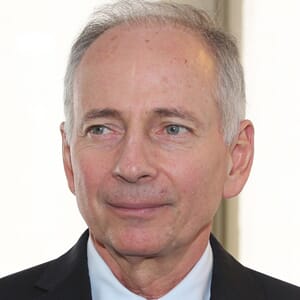 Henrique
Vice PresidenteBDMG - Banco de Desenvolvimento de Minas Gerais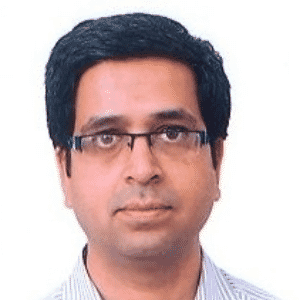 Ashok
Principal - ESGNIIF
India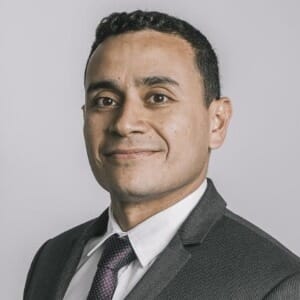 Gary
Co-Founder & Managing PartnerExagon Impact Capital
USA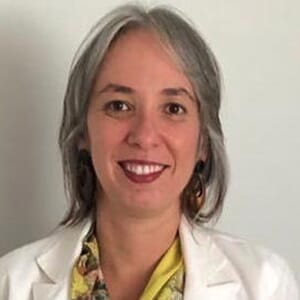 Luciana
Head of Planning DepartmentBNDES
Brazil

Manuel
Founding PartnerAinda Energia & Infraestructura
Mexico
Manuel holds a BS in Economics from MIT and a MPA from Harvard and has taught courses in economics and finance at ITAM and Universidad Iberoamericana. He has worked from both the public and private sectors most related to infrastructure. Positions include Director of Studies at the Agriculture and Water Resources (1993-1994), founding partner at Analisis y Desarrollo de Proyectos (ADP) acquired by Mercer Management Consulting (1994-2006), Undersecretary of Transportation at SCT (2006-2008), Chief of Structural Change at SCT (2008-2009), Chief Administrative Officer at the Interior Ministry (2009-2010) and Head of GBM Infrastructure (2010-2015). Additionally, he was President of the Board of ASA and Alternate Board Member at PEMEX.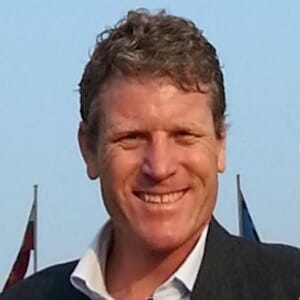 Markus
PresidentNavigatio Capital
Canada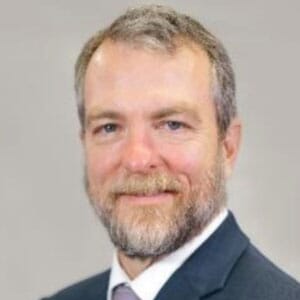 Morgan
Country Representative, BrazilIDB
Brazil
Morgan Doyle is the IDB representative in Brazil, overseeing the Bank's programming and dialogue with the country. During his 23 years at the IDB, he was representative in Uruguay (2017-2020), Ecuador (2013-2017), and was Principal Advisor to the Vice Presidency for Sectors and Knowledge. He led several financial sector operations, working with key public sector agencies involved in housing finance and support for small and medium-sized enterprises, debt management, financial sector regulation and supervision, and collateral transactions, among others. He holds a Bachelor's and Master's degrees from Brown University in International Development, and has received several academic distinctions.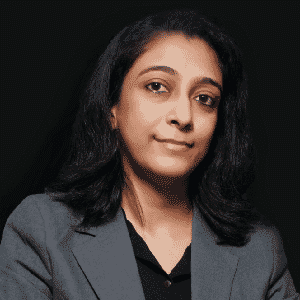 Tejaswini
Head - ESG & Impact investingEverSource Capital
India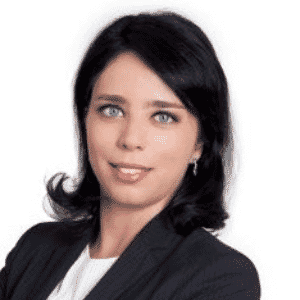 Anne
Compliance DirectorExus Partners
Brazil

Thiago
M&A DirectorAon
Brazil
Graduated in Business Administration from FGV and MBA at FIA / USP, he has more than 15 years of experience in corporate and industrial risks. He started at Aon in 2004 as account executive, serving national and international clients of the Food & Beverage, Chemical, Pharma and Agribusiness industries, in 2014 he became manager of the same area. He is currently the Market & M&A Development Director, responsible for the service and development of National and Multinational accounts of São Paulo.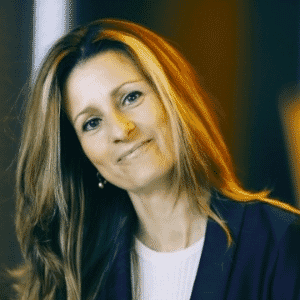 Gema
Global Head of ESGIG4 Capital - Madrid
Spain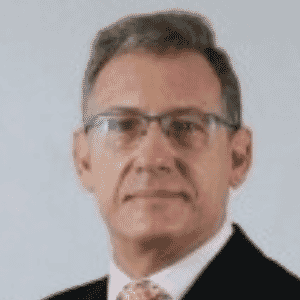 Alberto
Global Head of Sustainability & Institutional RelationsAcciona Concesiones
Spain
Alberto Diaz del Rio has been appointed Global Head of Sustainability & Institutional Relations in December 2020. He is responsible to directing Acciona Concessions efforts in sustainability, both for new and existing businesses, aligned with Acciona world's leading position. As well as to developing relationships with major infrastructure institutions, corporates, investors or financiers, worldwide for Concessions and private infrastructure. He is also senior representative in events, seminars and specialized conventions.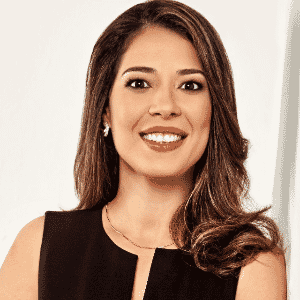 Carla
Head of Environment, Social and GovernanceCIFI
Panama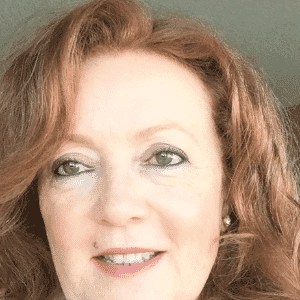 Deniz
Manager, Environment, Social and Governance SustainabilityIFC
USA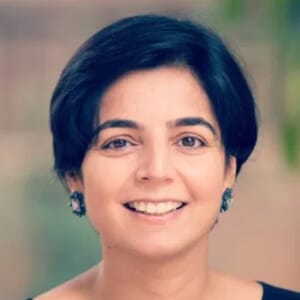 Mahua
MD & CEOConvergence Energy Services Ltd
India
Ms. Acharya is the MD & CEO of Convergence Energy Services Ltd. (CESL), a wholly owned subsidiary of EESL. She was Asia director of Climate Policy Initiative & was responsible for leading the organisation in Delhi and Jakarta. She has two decades of experience in green finance, renewables & carbon markets. Ms. Acharya served at Global Green Growth Institute (GGGI) as Assistant Director-General and head of GGGI's investment & policy solutions division where she introduced green finance into the organisation's corporate agenda & established team that worked across 16 countries. Prior to joining GGGI, she was MD at C-Quest Capital LLC. She also held positions at the World Bank as well as in the private sector with Arcelor Mittal, London.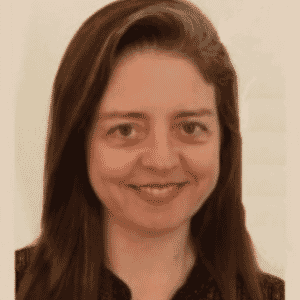 Rosiane
Infrastructure and Utilities DirectorAccenture
Brazil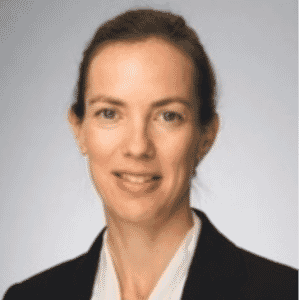 Sabine
ESG & Impact DirectorDenham Capital Management LP - UK
United Kingdom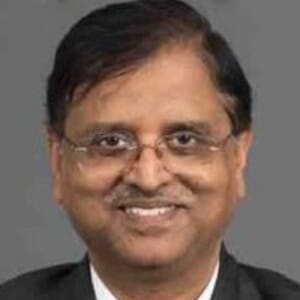 Subhash
Former Economic Affairs Secretary & Finance Secretary GOIFormer Economic Affairs Secretary & Finance Secretary GOI
India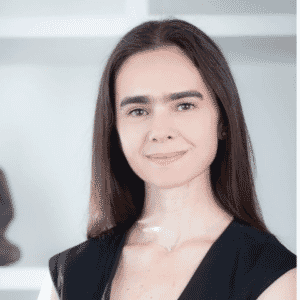 Vanessa
Global Director of Sustainability and User ServiceAleatica México
Mexico
Become a Sponsor
Contact our team and check the sponsorship and exposure opportunities according to the strategy of your company.
Sponsorship opportunities
* Required fields
Successful registration
Confirmed Participants
Plan your
business meetings
and
network
with the
eSummit participants
. Arrange a
video call
, or check who's online right (green highlight) now to message instantly.
Premium Members only
,
inquire here for an upgrade
. Abhijeet
Head Special ProjectsPeak Infra
India

Aditya
Sr. VP FinanceFeedback Infra
India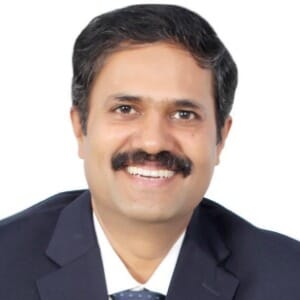 Akhilesh
Chief GM - IT & Highway OperationsNHAI
India
Akhilesh Srivastava is one of the most tech-savvy bureaucrat, who is globally known for his passion for innovative skills and Digital solutions. He is currently working as Chief General Manager (IT & Highway Operations) in NHAI. He is the man behind the India's most successful digital program – FASTag, the electronic toll collection system on national highways. He has modernised the Indian highway sector in last 4 years. Introduced IOT devices and latest digital technologies in the project life cycle of highways. Completed geo-fencing the national highways and established state of art Command Control Centre.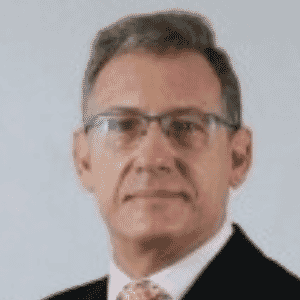 Alberto
Global Head of Sustainability & Institutional RelationsAcciona Concesiones
Spain
Alberto Diaz del Rio has been appointed Global Head of Sustainability & Institutional Relations in December 2020. He is responsible to directing Acciona Concessions efforts in sustainability, both for new and existing businesses, aligned with Acciona world's leading position. As well as to developing relationships with major infrastructure institutions, corporates, investors or financiers, worldwide for Concessions and private infrastructure. He is also senior representative in events, seminars and specialized conventions.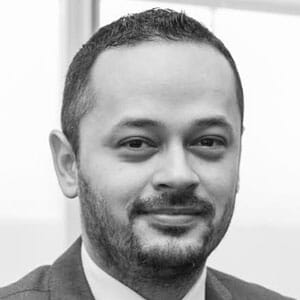 Alejandro
Director, Infrastructure & Real EstateBancolombia
Colombia
Experienced leader with a demonstrated history of working in the investment banking industry. Skilled in Investments, Distressed Assets, Strategic Management, Project Management, and Team Leadership. Strong finance professional graduated from University of Antioquia with MBA from University of Leicester and specialized programs from institutons such as: University of Medellin, University of Berkeley and University of Oxford - Said Business School.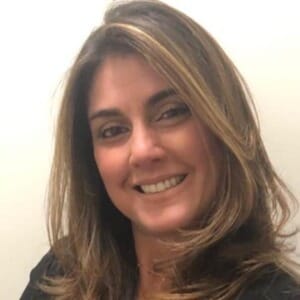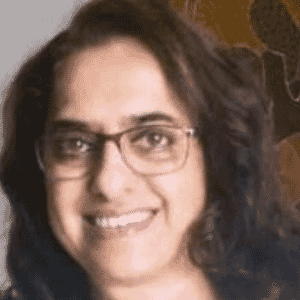 Ambalika
Executive Director - Direct InvestmentsNIIF
India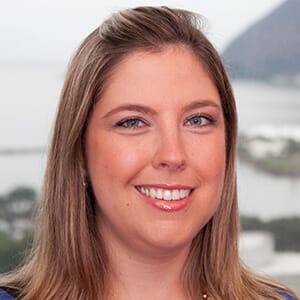 Ana
PartnerVeirano Advogados
Brazil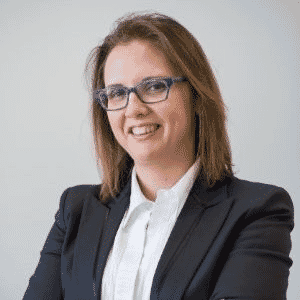 Ana
CEOLos Tranvías de Zaragoza
Spain

André
CEO, METRO BAHIACCR Metrô Bahia
Brazil

André
Director of Construction & InfrastructureMarsh
Brazil
André Dabus is Director of Construction & Infrastructure of Marsh Brazil, Insurance broker authorized by Susep and lawyer formed by PUC-SP. Certification CP3P-F by APMG Internacional, he holds a postgraduate degree in Infrastructure Law from the FGV- SP and an executive MBA from Fundação Don Cabral. He is also a professor of the MBA of Insurance and Reinsurance Law of ESSP- Escola Superior de Seguros Privados and Professor of the MBA PPPs and Concessions - FESP-SP /LSE. Andrea
Gerente TécnicaOdinsa
Colombia Andres
Managing DirectorBBVA
Colombia