Kelly
DirectorGRI Club
Kelly Naomi Tamaribuchi is responsible for Business Development in the Infrastructure Division at GRI Club. Joined the company in 2017, speaks English and Spanish and today manages clients in almost all Latin America and USA. She is also coordinating eMeetings in Chile, Peru and Brazil. Post graduation in Marketing (Mackenzie University), has more than 15 years in Sales experience.
Conheça nosso exclusivo formato
Os encontros do GRI Club não têm palestrantes nem apresentações. Em vez disso, há uma série de discussões a portas fechadas, das quais todos podem participar livremente.
É como se você estivesse em sua própria sala de estar, conversando informalmente com colegas, num ambiente dinâmico.
Participantes Confirmados EPE - Empresa de Pesquisa Energética
Brazil

Advogada SeniorBMA
Brazil

Carlos
Frederico Bingemer
PartnerBMA
Brazil
Carlos Frederico Lucchetti Bingemer holds a Master's Degree in Project Finance issued by the University of Rio de Janeiro and a Master's Degree in International Legal Studies by Georgetown University. Carlos is graduated in Law at the Rio de Janeiro Catholic University and is the practice coordinator of the corporate area of BMA in Rio de Janeiro. His work focuses in M&A, capital markets and corporate matters to public and non-public companies in sectors such as energy, O&G, ports, construction and shipping, among others. He is member of AIPN, vice-president of the Legal Committee in São Paulo of the NBCC, member of IBA and of the Brazilian Bar Associations at Rio de Janeiro, São Paulo and Brasilia. SócioLefosse Advogados
Brazil Sr Regional ManagerEDC - Export Development Canada - Brazil
Brazil Senior DirectorAlvarez & Marsal
Brazil

Superintendente de Infraestrutura e MovimentaçãoANP - Agência Nacional do Petróleo. Gás natural e Biocombustível
Brazil
Engenheiro Naval formado pela Universidade Federal do Rio de Janeiro – UFRJ em 1988. Mestre e Doutor em Engenharia Oceânica pela Coppe – Instituto Alberto Luiz Coimbra de Pós-Graduação e Pesquisa de Engenharia, da UFRJ. Especialista em Regulação da Agência Nacional de Petróleo Gás Natural e Biocombustíveis (ANP) desde 2005, sendo atualmente o superintendente da Superintendência de Infraestrutura e Movimentação, responsável pela autorização e regulação das instalações de transporte e transferência de petróleo, derivados, gás natural e biocombustíveis.

Gerente de MarketingENEVA
Brazil AdvogadaBMA Advogados
Brazil AssessorANP - Agência Nacional do Petróleo. Gás natural e Biocombustível
Brazil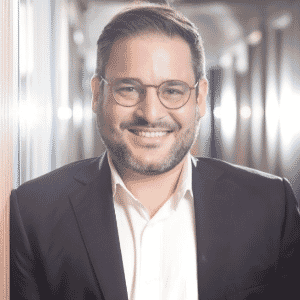 Superintendente Adjunto de Petróleo e Gás NaturalEPE - Empresa de Pesquisa Energética
Brazil

DiretoraANP - Agência Nacional do Petróleo. Gás natural e Biocombustível
Brazil
This eMeeting is exclusive
for Premium members
Este evento é exclusivo para membros do GRI.