Co-host
Quinta-feira, 17 de março
08:30 - 10:00 | Brasilia Time (GMT-3)
Participe do evento aplicando para uma Premium Membership.
Esta membership te permitirá participar de nossa comunidade global, onde você poderá se conectar com nossos mais de 10 mil membros, além de participar de forma ilimitada de todos os nossos encontros online.
Our team will get in touch with you soon to confirm your participation
Credit: Christian Vinces / Shutterstock
LÍDER DO PROJETO

Kelly
Key Account DirectorGRI Club
Kelly Naomi Tamaribuchi is responsible for Business Development in the Infrastructure Division at GRI Club. Joined the company in 2017, speaks English and Spanish and today manages clients in almost all Latin America and USA. She is also coordinating eMeetings in Chile, Peru and Brazil. Post graduation in Marketing (Mackenzie University), has more than 15 years in Sales experience.

https://www.linkedin.com/in/kellytamaribuchi/
No ano passado, membros do GRI Club se reuniram na série de Diálogos da Crise Energética. Esse ano, iniciaremos uma série de encontros sobre a Transição energética no Brasil, o primeiro será em parceria com o BMA Advogados.
Assim, no dia 17 de março, teremos uma discussão sobre o papel do Gás Natural no contexto da transição, em um cenário de recuperação econômica e incertezas geradas pela ainda crise causada pela pandemia. Qual o papel do gás na descarbonização da indústria de energia? Poderá o gás fazer frente às fontes renováveis na transição energética?

Advogada SeniorBMA Advogados
Brazil

Carlos
Frederico Bingemer
PartnerBMA Advogados
Brazil
Carlos Frederico Lucchetti Bingemer holds a Master's Degree in Project Finance issued by the University of Rio de Janeiro and a Master's Degree in International Legal Studies by Georgetown University. Carlos is graduated in Law at the Rio de Janeiro Catholic University and is the practice coordinator of the corporate area of BMA in Rio de Janeiro. His work focuses in M&A, capital markets and corporate matters to public and non-public companies in sectors such as energy, O&G, ports, construction and shipping, among others. He is member of AIPN, vice-president of the Legal Committee in São Paulo of the NBCC, member of IBA and of the Brazilian Bar Associations at Rio de Janeiro, São Paulo and Brasilia.

Gerente de MarketingENEVA
Brazil


Diretora Executiva de Gás NaturalIBP - Instituto Brasileiro de Petróleo e Gás
Brazil
Conheça nosso exclusivo formato
Os encontros do GRI Club não têm palestrantes nem apresentações. Em vez disso, há uma série de discussões a portas fechadas, das quais todos podem participar livremente.
É como se você estivesse em sua própria sala de estar, conversando informalmente com colegas, num ambiente dinâmico.
Torne-se um patrocinador
Oportunidades de patrocinador
Successful registration

Ciudad de México | CMX | Mexico
Banco Sabadel é o quarto maior banco privado da Espanha, composto por diferentes bancos, marcas, subsidiarias e sociedades que cobrem todas as areas do setor financeiro e bancário, e que seguem um mesmo propósito: performance profissional e qualidade. Uma equipe jovem, qualificada e dotada dos recursos tecnológicos e comerciais mais modernose uma organização multi-marca e multi-canal focada no cliente permitem que o Banco Sabadell ocupe uma posição de destaque no mercado como banco pessoal e empresarial.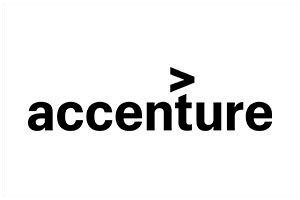 São Paulo | SP | Brazil
A Accenture é uma empresa líder global em serviços profissionais, com ampla atuação e oferta de soluções em estratégia de negócios, consultoria, digital, tecnologia e operações. Combinando experiência ímpar e competências especializadas em mais de 40 indústrias e todas as funções corporativas – e fortalecida pela maior rede de prestação de serviços no mundo –, a Accenture trabalha na interseção de negócio e tecnologia para ajudar companhias a melhorar seu desempenho e criar valor sustentável para seus stakeholders. Com cerca de 442.000 profissionais atendendo a clientes em mais de 120 países, a Accenture impulsiona a inovação para aprimorar a maneira como o mundo vive e trabalha. Visite www.accenture.com.br.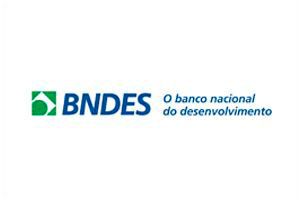 A Global Talent é uma agência boutique de recrutamento dedicada exclusivamente aos mercados Imobiliário e de Infraestrutura. Com um know-how especializado nestes setores, nossa missão é encontrar verdadeiros talentos capazes de transformar sua empresa.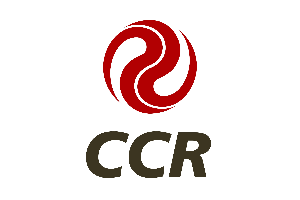 São Paulo | SP | Brazil
O Grupo CCR é uma das maiores companhias de concessão de infraestrutura da América Latina. Controla 3265 quilômetros de rodovias e atua no segmento de transporte de passageiros, aeroportuário, transmissão de dados de alta capacidade e de prestação de serviços aeroportuários nos Estados Unidos. Comprometida com o desenvolvimento sustentável, a CCR assinou o Pacto Global da ONU e, em 2017, pelo sexto ano consecutivo, faz parte do Índice de Sustentabilidade Empresarial (ISE) da BM&FBOVESPA.

New York | NY | USA
A Fitch Ratings é uma importante provedora de ratings, comentários e pesquisas de crédito. Dedicada a gerar valor para além dos ratings, por meio de opiniões de crédito independentes e prospectivas, a Fitch Ratings oferece perspectivas globais moldadas por uma forte experiência no mercado local e um profundo conhecimento do mercado de crédito. O contexto adicional, a perspectiva e as visões que fornecemos ajudam os investidores a fazer importantes julgamentos de crédito com confiança. O Fitch Group é um líder global em serviços de informações financeiras, com operações em mais de 30 países. É composto por Fitch Ratings, líder global em ratings de crédito e pesquisas; Fitch Solutions, fornecedora líder de dados sobre o mercado de crédito, de ferramentas analíticas e de serviços de risco; e Fitch Learning, conceituada empresa de treinamento e desenvolvimento profissional. Com sedes em Londres e Nova York, o Fitch Group é controlado pela Hearst.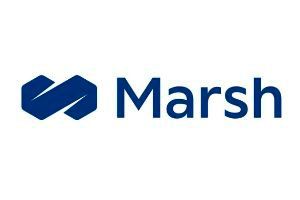 São Paulo | SP | Brazil
A Marsh é líder mundial em corretagem de seguros e gerenciamento de riscos. Ajudamos nossos clientes a definir, desenhar e distribuir soluções para os seus mais complexos riscos, abrindo um leque de novas oportunidades para o seu crescimento. A Marsh está presente em mais de 130 países e conta com mais de 35.000 colegas ao redor do mundo. Nosso time de especialistas trabalha em conjunto com nossos clientes para entregar soluções inovadoras e específicas para cada uma das indústrias, ajudando todos eles a proteger o seu futuro e a prosperar. Desde 1871, nossos clientes depositam sua confiança na Marsh que os ajuda a transformar os seus mais complexos riscos em oportunidades de crescimento.Temos uma grande capacidade para apoiar empresas, entidades governamentais, organizações e indivíduos em todo o mundo com o gerenciamento e consultoria de risco, corretagem de seguros, financiamento de risco alternativo e serviços para a gestão de programas de seguros.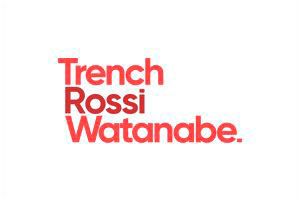 Sao Paulo | SP | Brazil
Baker McKenzie é reconhecido mundialmente por sua excelência na prestação de serviços ao cliente, nas práticas exercidas e por executar projetos dos mais relevantes ano após ano, por meio de uma incomparável plataforma global, com 78 escritórios em 47 países. Companhias com sede ou com operações na América Latina confiam em nossos advogados líderes na área de Energia, Mineração & Infraestrutura para seus projetos transacionais e de litígio mais importantes, em âmbito transfronteiriço e latino-americano. Como o maior escritório de advocacia da América Latina, com mais de 850 advogados, oferecemos aos clientes mais de 60 anos de presença na região e uma abrangência única, com 15 escritórios localizados em 7 países*, além de estarmos nos principais centros financeiros do mundo. *Por meio de acordo de cooperação com Trench Rossi Watanabe, escritório de advocacia brasileiro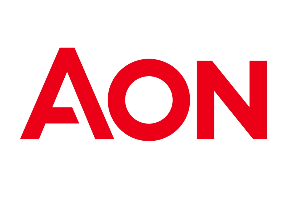 São Paulo | Brazil
A Aon Plc (NYSE: AON) é uma empresa global líder de serviços profissionais, que oferece ampla gama de soluções em riscos, previdência e saúde. Globalmente, nossos 50 mil colegas nos 120 países em que atuamos, potencializam resultados para clientes utilizando dados e análises proprietários, com o objetivo de fornecer perspectivas inovadoras, reduzindo volatilidade em seus negócios e oportunidades e melhorando seus desempenhos e performance.

São Paulo | SP | Brazil
A Deloitte é uma das maiores empresas do mundo, entregando excelência nos serviços de gestão, consultoria e assessoria em 14 países, para mais da metade das maiores empresas listadas na Fortune Global 500, assim como para empresas e instituições públicas, importantes clientes locais e multinacionais em rápido crescimento. A Deloitte está comprometida em guiar o crescimento econômico e a apoiar uma sociedade sustentável. Utilizar a expertise da Deloitte para lidar com os desafios e oportunidades é a entrada para atingir crescimento individual, sucesso nos negócios e para criar uma sociedade próspera. A Deloitte possui uma equipe de infraestrutura e projetos de capital que oferece diversos serviços por todo o ciclo de vida do ativo, combinando as melhores práticas globais de sua experiência nos maiores e mais complexos projetos do mundo para ajudar seus clientes a maximizar o valor de seus investimentos.
Participantes Confirmados

Advogada SeniorBMA Advogados
Brazil SócioLefosse Advogados
Brazil Senior DirectorAlvarez & Marsal
Brazil

Superintendente de Infraestrutura e MovimentaçãoANP
Brazil
Engenheiro Naval formado pela Universidade Federal do Rio de Janeiro – UFRJ em 1988. Mestre e Doutor em Engenharia Oceânica pela Coppe – Instituto Alberto Luiz Coimbra de Pós-Graduação e Pesquisa de Engenharia, da UFRJ. Especialista em Regulação da Agência Nacional de Petróleo Gás Natural e Biocombustíveis (ANP) desde 2005, sendo atualmente o superintendente da Superintendência de Infraestrutura e Movimentação, responsável pela autorização e regulação das instalações de transporte e transferência de petróleo, derivados, gás natural e biocombustíveis.

Gerente de MarketingENEVA
Brazil AdvogadaBMA Advogados
Brazil Este evento é exclusivo para membros do GRI.