Walter
Manager Latin AmericaGRI Club
Conoce nuestro formato exclusivo
GRI no tiene panelistas o presentaciones. En cambio existe una serie de discusiones exclusivas a puertas cerradas donde todos participan.
Como una conversación en tu propia sala de estar, la atmósfera es dinámica y permite que interactúe con sus pares en un ambiente informal y calificado.
Some confirmed participants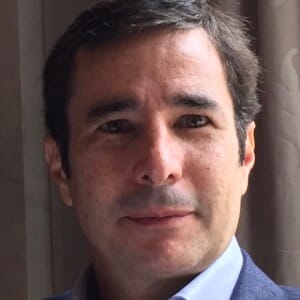 CEOLA FONCIERE NUMÉRIQUE
Peru
Economista con maestría en Gestión y Finanzas en HEC Francia. 25 anos de experiencia dirigiendo proyectos y negocios de Infraestructura y Energía en todo el ciclo de inversion: origination, estructuración, financiamiento, construcción y operación. Ha liderado Asosiaciones publico privadas y empresas en carreteras, transporte en metro, tratamiento de agua, transmisión eléctrico, procesamiento y comercialización de gas, y almacenamiento y distribución de combustibles en Peru, Chile y Colombia.

Vice President, Global Debt FinancingBanco Santander
Peru

Gerente de Desarrolo y M&AACCIONA
Peru
Con amplia experiencia en el sector de energías renovables, en posiciones de desarrollo de negocio, dirección general y financiera, construcción y operaciones. Actualmente es el Gerente de Desarrollo y M&A de Acciona en Perú, posición desde donde está a cargo de desarrollar y posicionar el negocio de energía de Acciona en el país. Previamente se encargó de dirigir la operación de Aluz Clean Energy en Perú, la cual consistió en desarrollar, supervisar y dirigir a las empresas subsidiarias del grupo y también de llevar la relación con los accionistas de la compañía, bancos y autoridades del país, además de promover, desarrollar y evaluar nuevas inversiones en la región.

Socio Director, Co-Líder de Energía & InfraEstudio Echecopar
Peru
Especializado en Financiamiento e Infraestructura. Ha sido reconocido entre las publicaciones Who's Who of Professionals, Chambers and Partners y Legal 500 como un abogado líder en financiamiento de proyectos. Fue International Attorney de la firma Milbank, Tweed, Hadley & McCloy LLP en Nueva York, como parte del Global Project Finance Group. Cuenta con amplia experiencia en financiamientos locales e internacionales, así como en transacciones complejas relacionadas con las finanzas corporativas, incluyendo financiamiento de proyectos, créditos sindicados, fideicomisos y garantías. Ha asesorado tanto a entidades financieras actuando como prestamistas o estructuradoras, como a bancos de inversión y empresas de diversos sectores.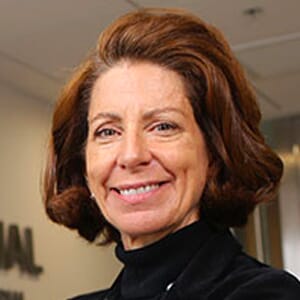 Directora - BO, CH, EC, PEThe World Bank - Peru
Peru
Marianne Fay, economista experta en desarrollo sostenible, es la nueva directora del Banco Mundial para Bolivia, Chile, Ecuador y Perú. Ha trabajado en distintas regiones del mundo durante 25 años, contribuyendo al conocimiento y a la búsqueda de soluciones para el desarrollo en temas como infraestructura, urbanización, cambio climático, crecimiento verde y lucha contra la pobreza. Como directora, es responsable de la alianza estratégica del Banco Mundial con los cuatro países y de la supervisión del portafolio de proyectos y operaciones en cada uno de ellos. Previamente, fue economista jefe de la Vicepresidencia de Desarrollo Sostenible del Banco Mundial y economista jefe para el Departamento de Cambio Climático.

VP Structured Finance Peru & ChileBanco Sabadell en Peru
Peru

Ejecutivo Senior Sector PrivadoCAF - Banco de Desarrollo de América Latina - Peru
Peru

Gerente General Autopista del NorteAleatica
Peru

Director EjecutivoProInversión
Peru
This eMeeting is exclusive
for Premium members
This event is exclusive for GRI members.