Miércoles, 30 de noviembre
16 people are attending
Credit: Jose Luis Stephens / Shutterstock
PROJECT LEADER

Walter
Manager Latin AmericaGRI Club
Líderes gubernamentales y del sector privado de infraestructura y energía, se reunirán en Chile GRI Infra & Energy 2022, el cual acontecerá el 30 de noviembre en Santiago.
En esta tercera edición del evento, estarán presentes +100 formadores de políticas públicas, inversores, operadores de concesiones y especialistas en el sector de infraestructura y energía para debatir los principales retos de la industria y también presentar la cartera de proyectos en un formato informal y participativo.
Al participar en este evento, puedes: Discutir temas en un formato informal, en el que todos puedan participar e interactuar

Compartir soluciones a los desafíos más comunes del mercado de infraestructura, movilidad, energía, saneamiento e infraestructura social

Construir nuevas oportunidades comerciales con inversores regionales y globales Debatir temas estratégicos para definir el futuro de los sectores y el desarrollo de nuevos proyectos de inversión

Conectarse con sus compañeros y conocer nuevos socios
Discusiones
Opening Session I 10:00 - 11:00
Reformas Estructurales y Escenario Fiscal - ¿Momento de cautela para diversificar inversiones en Chile?
Discusiones Simultáneas I 11:40 - 12:40
Desalinización - ¿Qué ajustes se necesitan para que fluya este mercado?
Responsabilidad de los Concesionarios - ¿Cómo equilibrar las obligaciones en los contratos vigentes?
Energías Renovables - ¿Cómo expandir la demanda en el mercado interno?
Discusiones Simultáneas I 1:10pm - 2:10pm
Disrupción Logística - ¿Cómo crear planes integrados para mejorar el desempeño multimodal?
Resource Infrastructure: ¿Una nueva clase de activos para respaldar las operaciones mineras?
Mercado de Carbono y Compensación - Cuáles son los cuellos de botella rumbo a la neutralidad?
Discusiones Simultáneas I 3:30pm - 4:30pm
Proyectos Carreteros - ¿Cómo garantizar apetito para el pipeline por venir?
Flujo Energético - ¿Cómo potencializar la interconexión de red? 
Project Finance - ¿Qué estructuras de garantía empujan nuevas inversiones?
Discusiones Simultáneas I 5:00pm - 6:00pm
Propuestas No Solicitadas - ¿Cómo garantizar la continuidad de propuestas innovadoras por la iniciativa privada?
Inversores Internacionales - ¿Qué papel pueden desempeñar en el desarrollo de la energía e infraestructura nacional?
Advisory Board - Infra Club Chile

Cristina
Pardo de Vera Posada
CEOR&Q Concesiones e Infraestructura
Chile
Cristina se unió a R&Q en 2015 como Head de PPP Investment. Tiene título en Economía por la Universidad de Santiago de Compostela y un Master en Infrastructure Management por la Universidad Politécnica de Madrid. Antes de unirse a R&Q, Cristina ejerció en varios países de África, Asia, Europa y América como CEO de compañías multinacionales de ingeniería y asesoró bancos, IFIs e inversores en proyectos de infraestructura, con notable especialización en estructuras PPP. Cristina también se desempeñó como Strategic Director para Ayesa en España y actualmente es parte del Commercial Board de R&Q Group en Chile. Hoy, Cristina gestiona en Chile un portafolio de inversión en infraestructura de más de US$ 1.000 Mill.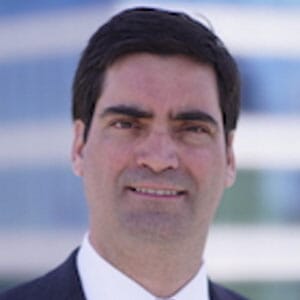 Cristóbal
Rodríguez Ugarte
CEOLas Américas
Chile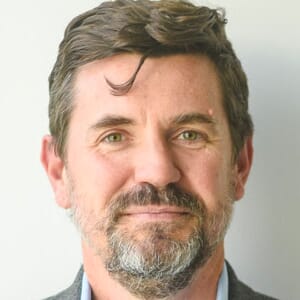 CEOLatin America Power
Chile
Experienced executive with more than 22 years of professional experience in the energy business. Worked on senior positions at several global corporations and investment funds (BG Group, Duke Energy, I Squared capital). Experienced across the energy value chain (from extraction/generation to retail/marketing) in several countries in Latin America. Sound knowledge in general management, business development, project management and corporate finance areas. Managed and completed complex negotiations with partners, clients, governments, commercial banks and multilateral agencies in different countries across Latin America.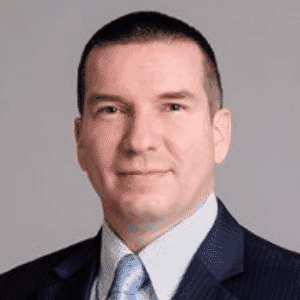 Gerente Inversiones y Operaciones Aerop.Agunsa
Chile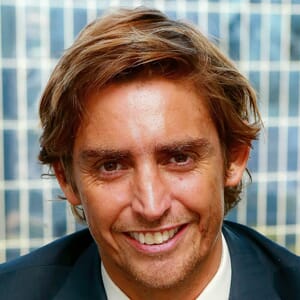 Head Infra & PE, Chile, Peru, ColombiaBTG Pactual - Chile
Chile
Michael Timmermann heads the Chile/Peru/Colombia Infra and Private Equity team at BTG Pactual since late 2019 and is currently a board member in Latin America Power and four highway concessions companies in Chile. Previously, Mike was the Chief Business Development Officer at portfolio private equity co LAP (among the biggest renewable energy players in Chile and Peru).
ALGUNOS MIEMBROS DEL GRI CLUB INFRA
Conoce nuestro formato exclusivo
GRI no tiene panelistas o presentaciones. En cambio existe una serie de discusiones exclusivas a puertas cerradas donde todos participan.
Como una conversación en tu propia sala de estar, la atmósfera es dinámica y permite que interactúe con sus pares en un ambiente informal y calificado.
Qué opinan nuestros miembros
"El evento fue un éxito, excelentes participantes, altos niveles de nivel. GRI Club exitosa en todos los aspectos con su evento en Colombia."
Miguel

Toledo
Cheif Investment Officer
IFC - International Finance Corporation - Colombia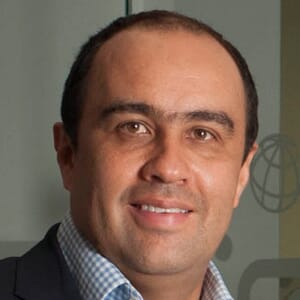 Cheif Investment OfficerIFC - International Finance Corporation - Colombia
USA
Tiene más de 15 años de experiencia estructurando financiamiento para proyectos de energía, gas, transporte y agua en América Latina y el Caribe. Actualmente es Jefe de Operaciones de Inversión dentro del grupo de Infraestructura y Recursos Naturales de América Latina de IFC, liderando los esfuerzos de la IFC en Centroamérica, el Caribe y las regiones andinas. Antes de unirse a IFC en 2005, trabajó en CAF y Citigroup. Tiene una licenciatura en ingeniería civil de la Universidad de los Andes en Colombia y una Maestría en Administración de Empresas de la Universidad McGill en Montreal.
"Los encuentros de GRI Club son realmente innovadores y diferentes, permiten tratar los temas que realmente interesan de manera muy interactiva"
Félix

Corral Fernandéz
CEO
Bluemountain

CEOBluemountain
Spain
Félix Corral es Director Global de Desarrollo de Negocios con Sacyr Concesiones, uno de los desarrolladores de infraestructura con mejor desempeño. Con más de 18 años de experiencia en el sector de infraestructura, gestionando y desarrollando proyectos en todo el mundo. Félix ofrece una visión de las necesidades y soluciones de infraestructura global, cómo los diferentes gobiernos abordan esta cuestión, cómo el sector privado puede ayudar a reducir el gasto mediante la eficiencia en la gestión de la infraestructura y los servicios públicos, cómo el capital fluye hacia proyectos de infraestructura en diferentes jurisdicciones.
"Las reuniones del GRI Club son una excelente oportunidad para interactuar con los principales actores de infraestructura de nuestro país. Adicionalmente, los tópicos discutidos durante las reuniones son particularmente importantes y constituyen tópicos de agenda del país para ser tomados en consideración por representantes del gobierno."
César

Ramírez
Head de Portafolio
Unión para la Infraestructura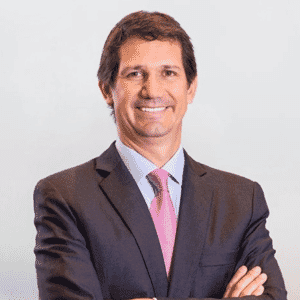 Head de PortafolioUnión para la Infraestructura
Peru
César Ramirez tiene un MBA en Kellog School of Management, MPA en la Kennedy School of Government Harvard. Tiene más de 20 años de experiencia en inversiones. Ex Director Gerente de Petroperú, antes de comenzar en Credicorp trabajó como director general en Trafigura Colombia, ING Funds, fue vicepresidente en AIC International Investments y ocupó el puesto de especialista en inversiones en IFC.
Sé patrocinador.
Contacta a nuestro equipo y conoce las oportunidades de exposición que mejor se adapten a tu estrategia comercial
Get in Touch
Successful registration
Sectoral Club Partners Latam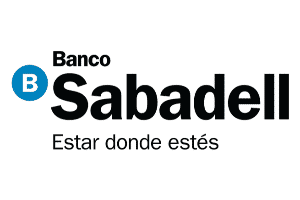 Ciudad de México | CMX | Mexico
Banco Sabadell es el cuarto grupo bancario privado español, integrado por diferentes bancos, marcas, sociedades filiales y sociedades participadas que abarcan todos los ámbitos del negocio financiero bajo un denominador común: profesionalidad y calidad. Un equipo dotado de los recursos tecnológicos y comerciales más modernos, y una organización multimarca y multicanal enfocada al cliente permiten a Banco Sabadell ocupar una destacada posición en el mercado en banca personal y de empresas.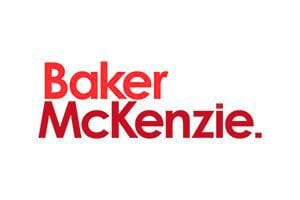 New York | USA
Baker McKenzie is recognized worldwide for its best-in-class client service, practices and for carrying out the most deals year-after-year through our unmatched global platform across 77 offices and 47 emerging and developed countries. Companies based in or with operations in Latin America, routinely rely on our leading cross-border and Latin America energy, mining & infrastructure attorneys for their most important transactional and disputes matters. As the largest law firm in Latin America with over 850 attorneys, we offer clients 60+ years of on-the-ground presence in the region, unique coverage in Latin America across our 15 offices and 7 countries*, and from major finance centers globally. *Through a cooperation agreement with Trench Rossi Watanabe, a Brazilian law firm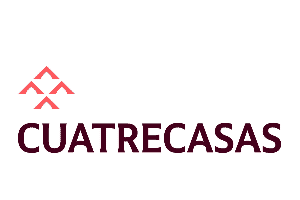 Bogotá | Distrito Capital de Bogotá | Colombia
A leading law firm, operating in 27 offices in 4 continents and more than 100 years of experience. We are passionate about law. We are passionate about people. We listen to our clients, we untangle their problems and we provide them with honest solutions. Our greatest satisfaction comes from the trust our clients place in us, enabling us to participate in the construction of their future.

New York | NY | USA
Fitch Ratings es un líder en la provisión de calificaciones, comentarios e investigación crediticios. Dedicada a brindar valor más allá de la calificación, por medio de opiniones crediticias independientes y prospectivas, Fitch Ratings ofrece perspectivas globales basadas en su experiencia sólida en el mercado local y conocimiento del mercado crediticio. Fitch Group es un líder global en servicios de información financiera, con operaciones en más de 30 países. Fitch Group está compuesto por: Fitch Ratings, Fitch Solutions y Fitch Learning. Con oficinas centrales en Londres y Nueva York, Fitch Group es propiedad de Hearst.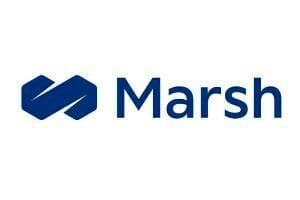 São Paulo | SP | Brazil
JLT Specialty (JLT) brinda servicios de corretaje de seguros, gestión de riesgos y consultoría en siniestros a grandes compañías internacionales.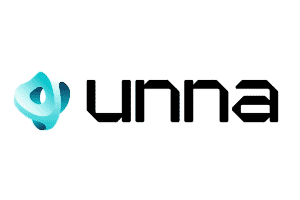 Lima | Peru
Somos una empresa integrada de gestión de infraestructura con alcance regional. Damos vida a la infraestructura que conecta, energiza y da bienestar a tu vida, creando juntos nuevas oportunidades, desarrollo sostenible y cultura ciudadana.

Some confirmed participants

Business Development DirectorSiemens Energy Brasil
Chile
This event is exclusive for GRI members.