Walter
Manager Latin AmericaGRI Club
Al participar en este evento, puedes: Discutir temas en un formato informal, en el que todos puedan participar e interactuar

Compartir soluciones a los desafíos más comunes del mercado de infraestructura, movilidad, energía, saneamiento e infraestructura social

Construir nuevas oportunidades comerciales con inversores regionales y globales Debatir temas estratégicos para definir el futuro de los sectores y el desarrollo de nuevos proyectos de inversión

Conectarse con sus compañeros y conocer nuevos socios
Advisory Board - Infra Club Chile

Cristina
Pardo de Vera Posada
CEOR&Q Concesiones e Infraestructura
Chile
Cristina se unió a R&Q en 2015 como Head de PPP Investment. Tiene título en Economía por la Universidad de Santiago de Compostela y un Master en Infrastructure Management por la Universidad Politécnica de Madrid. Antes de unirse a R&Q, Cristina ejerció en varios países de África, Asia, Europa y América como CEO de compañías multinacionales de ingeniería y asesoró bancos, IFIs e inversores en proyectos de infraestructura, con notable especialización en estructuras PPP. Cristina también se desempeñó como Strategic Director para Ayesa en España y actualmente es parte del Commercial Board de R&Q Group en Chile. Hoy, Cristina gestiona en Chile un portafolio de inversión en infraestructura de más de US$ 1.000 Mill.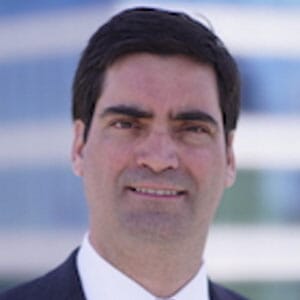 Cristóbal
Rodríguez Ugarte
CEOLas Américas
Chile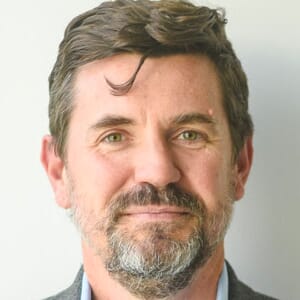 CEOLatin America Power
Chile
Experienced executive with more than 22 years of professional experience in the energy business. Worked on senior positions at several global corporations and investment funds (BG Group, Duke Energy, I Squared capital). Experienced across the energy value chain (from extraction/generation to retail/marketing) in several countries in Latin America. Sound knowledge in general management, business development, project management and corporate finance areas. Managed and completed complex negotiations with partners, clients, governments, commercial banks and multilateral agencies in different countries across Latin America.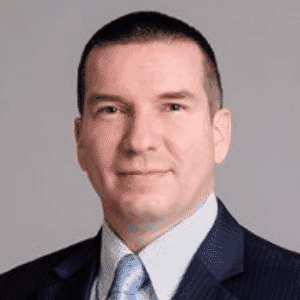 Gerente Inversiones y Operaciones Aerop.Agunsa
Chile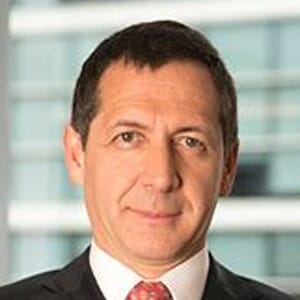 Socio y Director de InfraestructuraAmeris Capital
Chile
Socio y Director de Infraestructura de Ameris Capital, donde participa activamente en project finance, valoraciones, asesorías y fusiones y adquisiciones. Cuenta con más de 24 años de experiencia en la banca de inversión chilena, habiendo liderado la banca de inversión de Santander Investment en un período caracterizado por el boom de concesiones, por las OPAs y por el resurgimiento de las IPOs en el mercado chileno. Posteriormente, fue Director de banca de inversión y mercado de capitales en BanChile Citi Global Banking & Markets. Es ingeniero civil industrial de la Universidad de Chile.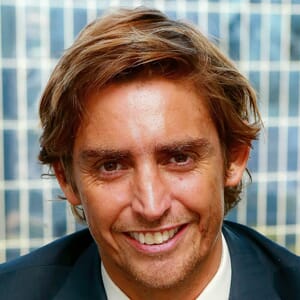 Head Infra & PE, Chile, Peru, ColombiaBTG Pactual - Chile
Chile
Michael Timmermann heads the Chile/Peru/Colombia Infra and Private Equity team at BTG Pactual since late 2019 and is currently a board member in Latin America Power and four highway concessions companies in Chile. Previously, Mike was the Chief Business Development Officer at portfolio private equity co LAP (among the biggest renewable energy players in Chile and Peru).
ALGUNOS MIEMBROS DEL GRI CLUB INFRA
Conoce nuestro formato exclusivo
GRI no tiene panelistas o presentaciones. En cambio existe una serie de discusiones exclusivas a puertas cerradas donde todos participan.
Como una conversación en tu propia sala de estar, la atmósfera es dinámica y permite que interactúe con sus pares en un ambiente informal y calificado.
Qué opinan nuestros miembros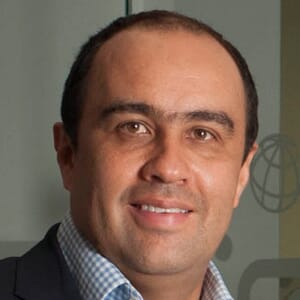 Cheif Investment OfficerIFC - International Finance Corporation - Colombia
USA
Tiene más de 15 años de experiencia estructurando financiamiento para proyectos de energía, gas, transporte y agua en América Latina y el Caribe. Actualmente es Jefe de Operaciones de Inversión dentro del grupo de Infraestructura y Recursos Naturales de América Latina de IFC, liderando los esfuerzos de la IFC en Centroamérica, el Caribe y las regiones andinas. Antes de unirse a IFC en 2005, trabajó en CAF y Citigroup. Tiene una licenciatura en ingeniería civil de la Universidad de los Andes en Colombia y una Maestría en Administración de Empresas de la Universidad McGill en Montreal.

CEOBluemountain
Spain
Félix Corral es Director Global de Desarrollo de Negocios con Sacyr Concesiones, uno de los desarrolladores de infraestructura con mejor desempeño. Con más de 18 años de experiencia en el sector de infraestructura, gestionando y desarrollando proyectos en todo el mundo. Félix ofrece una visión de las necesidades y soluciones de infraestructura global, cómo los diferentes gobiernos abordan esta cuestión, cómo el sector privado puede ayudar a reducir el gasto mediante la eficiencia en la gestión de la infraestructura y los servicios públicos, cómo el capital fluye hacia proyectos de infraestructura en diferentes jurisdicciones.

Head Portfolio ManagerUnión para la Infraestructura
Peru
César Ramirez tiene un MBA en Kellog School of Management, MPA en la Kennedy School of Government Harvard. Tiene más de 20 años de experiencia en inversiones. Ex Director Gerente de Petroperú, antes de comenzar en Credicorp trabajó como director general en Trafigura Colombia, ING Funds, fue vicepresidente en AIC International Investments y ocupó el puesto de especialista en inversiones en IFC.
This eMeeting is exclusive
for Premium members
This event is exclusive for GRI members.