Detonating Resilient Road Infrastructure
22nd - 24th June
14:00 - 15:15 | British Summer Time (GMT+1)
Submit your interest (Non-members)
* Required fields
Our team will get in touch with you soon to confirm your participation
193 people are attending
Credit: Leungchopan / Envato
EVENT MANAGER
Walter
Manager Latin AmericaGRI Club
Infrastructure development has historically helped countries rebound from economic recessions, and this one is no different. National governments are launching plans to rev up local economies and fast-track recovery from the pandemic.
At the 2nd GRI Roads Global eSummit, we meet again with government officials, investors, developers and experts who will share different strategies, solutions and challenges faced to detonate resilient road infrastructure plans around the globe.
When it comes to exchanging know-how and meeting the right people, physical barriers no longer exist. Join us for the most influential dialogue with the high-level infrastructure and energy leaderships - as if they were sitting right in your living room.
Networking & Interactive Format
Our discussion co-chairs kick off the knowledge exchange. After that, you can join is as much or as little as you like; peer-to-peer, capital to product, and behind closed doors.
Plan your business meetings and network with the eSummit participants
Private, candid discussions designed to foster dealflow and interaction; not just the listed co-chairs, but everyone in the room
Arrange a video call, or check who's online right now (green highlighted headshot) to message instantly
Follow our matchmaking suggestions, with AI generated business leads based on your inputted preferences
Online Sessions
Overall Strategy & Experience Sharing 
Roads as a Catalyst for Economic Recovery - What's working and what's not? 
How are countries doing, which are trustworthy and can offer more attractiveness and less risk to investors?

What are the upcoming opportunities in countries' road portfolio?

What can we learn from innovative road projects?
Technology 
More Than Just a Smart Road - How to build road resilience through tech? 
How new technologies can effectively improve operational and Financial performance?

What are the challenges and opportunities for sustainable electrified roads?

What are the synergies with 5G technology and how can they be turned into opportunities for road operators?
Finance & Investment
Funding Road Projects Post-COVID - The new rules of the game 
Is tapping into the stock market for funds the way forward?

What are the new factors impacting projects' financing and profitability?

What types of ESG criteria does the road sector have potential to explore?
Become a Sponsor
Contact our team and check the sponsorship and exposure opportunities according to the strategy of your company.
Sponsorship opportunities
* Required fields
Successful registration
Confirmed Participants
Plan your
business meetings
and
network
with the
eSummit participants
. Arrange a
video call
, or check who's online right (green highlight) now to message instantly.
Premium Members only
,
inquire here for an upgrade
.
Abhay
President & Chief Executive OfficerReliance Infrastructure Limited
India
Abhay Kumar Mishra is President, Transportation Business of Reliance Infrastructure looking after Roads, Highways, Airport and Metro businesses of R-Infra. He is also the CEO of Mumbai Metro One Pvt Ltd. He is a visionary business leader with 40 years of rich experience in Real Estate and Infrastructure Sector. A Harvard Business Alumni, he is a Civil Engineer by qualification and an Ex - member of prestigious Indian Railway Services of Engineers. He took voluntary retirement from Govt. of India after serving 23 years in Indian Railway. In 2013, Mr. Mishra joined Reliance and led its Metro business with great business acumen and astute leadership.He is now leading Transportation business of Reliance Infrastructure .
Abhijeet
Head Special ProjectsPeak Infra
India Aditya
Indinfravit Trust
India
Aditya
Sr. VP FinanceFeedback Infra
India
Agathe
Business Development LATAMEgis Engenharia e Consultoria
Mexico
Agathe Vigne is in charge of Business Development for Egis Projects in Latin America. She has a Master's degree from Lyon's Institute of Political studies and the Faculty of Economics of Lyon II, with a specialization in Latin American Energy Policy. After various research projects on Mexico's national oil company Pemex, she occupied several positions in the French Embassy's trade and investment office, in Madrid and Mexico. Her current activities aim at developing partnerships with both public and private actors in Mexico in the infrastructure sector, more specifically to implement new technologies and know-how in road operation and maintenance.
Akhilesh
Chief GM - IT & Highway OperationsNHAI
India
Akhilesh Srivastava is one of the most tech-savvy bureaucrat, who is globally known for his passion for innovative skills and Digital solutions. He is currently working as Chief General Manager (IT & Highway Operations) in NHAI. He is the man behind the India's most successful digital program – FASTag, the electronic toll collection system on national highways. He has modernised the Indian highway sector in last 4 years. Introduced IOT devices and latest digital technologies in the project life cycle of highways. Completed geo-fencing the national highways and established state of art Command Control Centre.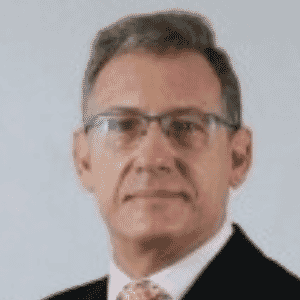 Alberto
Global Head of Sustainability & Institutional RelationsAcciona Concesiones
Spain
Alberto Diaz del Rio has been appointed Global Head of Sustainability & Institutional Relations in December 2020. He is responsible to directing Acciona Concessions efforts in sustainability, both for new and existing businesses, aligned with Acciona world's leading position. As well as to developing relationships with major infrastructure institutions, corporates, investors or financiers, worldwide for Concessions and private infrastructure. He is also senior representative in events, seminars and specialized conventions.
Alvaro
CFO AsiaROADIS
India
Mr. Alvaro Santos Higuera is Director of Indus Concessions India Pvt Ltd. and CFO of ROADIS SBU ASIA. Previously, he was Financial Director of Isolux Infrastructure in India, in charge of highways, roads and photovoltaic plants. Before this, he was Head of International Financing department for Isolux Group, being responsible for structure financing for projects in Mexico, US and India. Prior to this, Mr. Alvaro Santos was Head of Project Finance Spain and Portugal with Depfa Bank. He started his career working in BNP Paribas in several departments (M&A; Project Finance and Leverage Finance). Alvaro received a Master in Finance from Georgetown University and he studied Business Administration at Universidad Pontificia Comillas (ICADE).
Ambalika
Executive Director - Direct InvestmentsNIIF
India

Ana
Innovation SuperintendentCCR
Brazil
André
Director of Construction & InfrastructureMarsh
Brazil
André Dabus is Director of Construction & Infrastructure of Marsh Brazil, Insurance broker authorized by Susep and lawyer formed by PUC-SP. Certification CP3P-F by APMG Internacional, he holds a postgraduate degree in Infrastructure Law from the FGV- SP and an executive MBA from Fundação Don Cabral. He is also a professor of the MBA of Insurance and Reinsurance Law of ESSP- Escola Superior de Seguros Privados and Professor of the MBA PPPs and Concessions - FESP-SP /LSE.
Andrea
Senior Investment ManagerJohn Laing
Colombia
Anjali
Partner -Managing Director3i India Private
India
Anjali is Partner, Managing Director India. She joined 3i in 2007 from ICICI Bank where she was part of the project finance group. Anjali has more than 26 years of experience having worked in the areas of project financing, debt and equity syndication, restructuring and investment banking in her prior assignments at ICICI Bank, Asset Reconstruction Company (India) Ltd., KPMG and SBI Capital Markets. She holds an MBA from Indian Institute of Management, Ahmedabad and a Bachelor's Degree in Science from Gujarat University.
Anjali
Strategy ( ESG, Investments )ROADIS
India
Anjali is a strategy/ investments professional at ROADIS India. She has handled multiple roles at ROADIS ranging from business development, investments, financial planning to project financing & restructuring. She is currently leading initiatives in Innovation & Safety, apart from other things. Prior to ROADIS, she has worked with Hochtief and Goldman Sachs in infrastructure & renewable energy segments. She holds an MBA from IISc,Bangalore and an Engineering degree in IT from Delhi University.