Detonating Resilient Road Infrastructure
22nd - 24th June
14:00 - 15:15 | British Summer Time (GMT+1)
Submit your interest (Non-members)
* Required fields
Our team will get in touch with you soon to confirm your participation
80 people are attending
Credit: Leungchopan / Envato
EVENT MANAGER

Walter
Manager Latin AmericaGRI Club
Infrastructure development has historically helped countries rebound from economic recessions, and this one is no different. National governments are launching plans to rev up local economies and fast-track recovery from the pandemic.
At the 2nd GRI Roads Global eSummit, we meet again with government officials, investors, developers and experts who will share different strategies, solutions and challenges faced to detonate resilient road infrastructure plans around the globe.
When it comes to exchanging know-how and meeting the right people, physical barriers no longer exist. Join us for the most influential dialogue with the high-level infrastructure and energy leaderships - as if they were sitting right in your living room.
Networking & Interactive Format
Our discussion co-chairs kick off the knowledge exchange. After that, you can join is as much or as little as you like; peer-to-peer, capital to product, and behind closed doors.
Plan your business meetings and network with the eSummit participants
Private, candid discussions designed to foster dealflow and interaction; not just the listed co-chairs, but everyone in the room
Arrange a video call, or check who's online right now (green highlighted headshot) to message instantly
Follow our matchmaking suggestions, with AI generated business leads based on your inputted preferences
Online Sessions
Overall Strategy & Experience Sharing 
Roads as a Catalyst for Economic Recovery - What's working and what's not? 
How are countries doing, which are trustworthy and can offer more attractiveness and less risk to investors?

What are the upcoming opportunities in countries' road portfolio?

What can we learn from innovative road projects?
Technology 
More Than Just a Smart Road - How to build road resilience through tech? 
How new technologies can effectively improve operational and Financial performance?

What are the challenges and opportunities for sustainable electrified roads?

What are the synergies with 5G technology and how can they be turned into opportunities for road operators?
Finance & Investment
Funding Road Projects Post-COVID - The new rules of the game 
Is tapping into the stock market for funds the way forward?

What are the new factors impacting projects' financing and profitability?

What types of ESG criteria does the road sector have potential to explore?

Managing DirectorCrédit Agricole
USA
Dorothée has over 17 years experience in Structured Finance, across a variety of regions. Prior to joining the Energy and Infrastructure Group Latam team in NY in 2016 as a Managing Director, she was based in Paris/London and led a number of relevant infrastructure projects in Continental Europe, the UK and Middle East, including advising and structuring of public-private parnerships and concessions contracts. She is now responsible for origination and execution of project finance transactions in the infrastructure, P&U and natural resources sectors, across Latin America. She is graduated with ESCP Europe Business school (France), and is fluent in French, Spanish and English.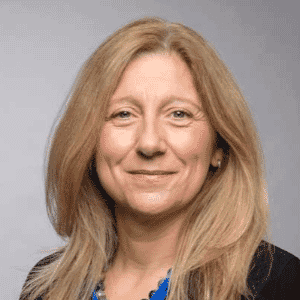 President of VINCI HighwaysVINCI Concessions
France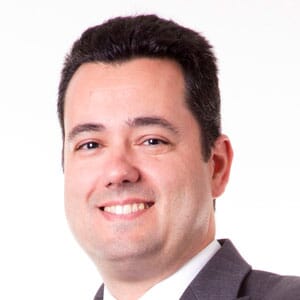 CEO CCR LamViasCCR
Brazil
Eduardo is currently Executive Director of CCR and CEO of CCR LAM Vias, responsible for overseeing the Toll Road concessions CCR NovaDutra, CCR ViaLagos, CCR RodoNorte, CCR MSVia, CCR ViaSul, CCR ViaCosteira, ViaRio and SAMM, a high-capacity data transmission service provider through fiber optics. Mr. Camargo joined CCR Group in 2000, and prior to his current activity he occupied a number of positions in the Group, such as CEO of CCR Airports, CEO of CCR ViaOeste and CCR RodoAnel, Director of CCR USA (Miami office), Business Development Manager, Investor Relations and Treasurer. Before joining CCR he worked as a Consultant for Arthur Andersen, and as a Financial Analyst at Camargo Correa.

CEOBluemountain
Spain
Félix Corral is now Global Head of Business Development with Sacyr Concesiones, one of the best performing infrastructure developers. With more than 18 years of experience in the infrastructure sector managing and developing projects around the globe. Félix brings a view of the global infrastructure needs and solutions, how the different governments address this matter, how the private sector can help reducing expending through efficiency in managing infrastructure and public services, how capital flows to infrastructure projects in different jurisdictions.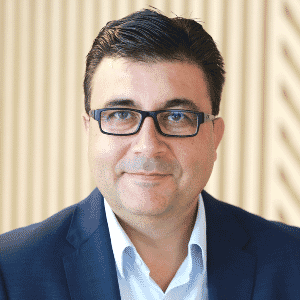 CEOROADIS
Spain
After completing a degree in Civil Engineering at the Universidad Politécnica de Madrid, Labarra began his career at Cintra, where he held different management positions in Portugal (Norte Litoral), Canada (407ETR), Spain and the USA for 13 years. He then joined Grupo Isolux as Managing Director of Highway Concessions, where he led the team and implemented the portfolio of projects that constituted the starting point for ROADIS in 2016.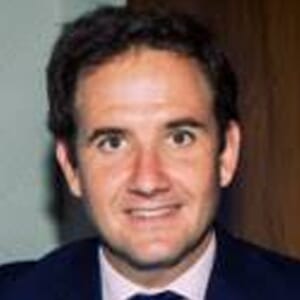 Chief Investment OfficerGlobalvia
Spain
Mr Parras joined Globalvia in 2017 and has been serving as Chief Investment Officer since 2019. He is a Civil Engineer by the Universidad Politécnica de Madrid (UPM), holds a Master in Infrastructure, Equipment and Utilities Management by the UPM and an Executive MBA by IESE, with over 17 years of experience in the development of PPP/PFI projects in different fields and different countries. Mr Parras started his professional career in the world of transport engineering and consultancy, He was working for more than 10 years in FCC Group, having hold different senior positions in the concession arm of FCC Construcción, the corporate finance division of the Group, and in the development and M&A team within FCC Medio Ambiente.

Director GeneralAleatica México
Mexico
Rubén López Barrera studied the Degree in Civil Engineering at the Universidad Iberoamericana; Master of Science in Management of the Master's Program from Stanford University; Master of Business Administration from the joint program of the Pontificia Universidad Católica de Chile and the University of Washington in Seattle, WA. He has more than 20 years of experience in the structuring of infrastructure projects, holding various positions within ICA as Executive Director and Director of Human, Legal and Communication Resources of Grupo Aeroportuario del Centro Norte (OMA)and as Director of Business Development and Director of Project Financing of ICA. From 2006 to 2009 he was General Director of OMA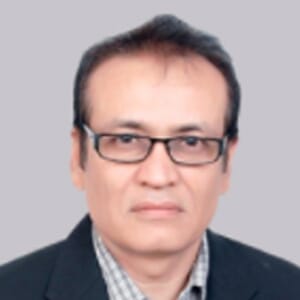 Joint Managing DirectorIRB Infrastructure Developers
India
Experienced Joint Managing Director with a demonstrated history of working in the civil engineering industry. Strong business development professional skilled in Highways, Project Estimation, Feasibility Studies, Construction, and Cost Control.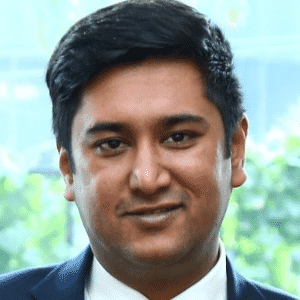 Executive DirectorPwC
India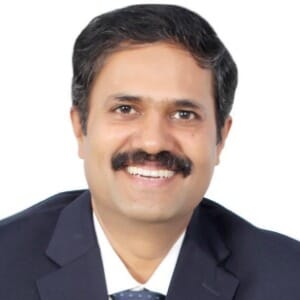 Ex - NHAI, Technology Leader, Infra Development ExpertAkhilesh Srivastava
India
Akhilesh Srivastava is one of the most tech-savvy bureaucrat, who is globally known for his passion for innovative skills and Digital solutions. He is currently working as Chief General Manager (IT & Highway Operations) in NHAI. He is the man behind the India's most successful digital program – FASTag, the electronic toll collection system on national highways. He has modernised the Indian highway sector in last 4 years. Introduced IOT devices and latest digital technologies in the project life cycle of highways. Completed geo-fencing the national highways and established state of art Command Control Centre.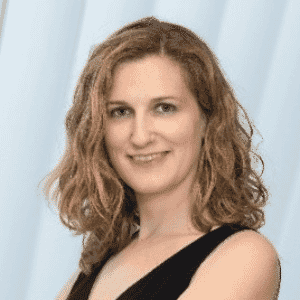 EU & Innovation DirectorROADIS
Spain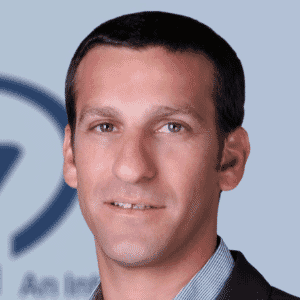 Director APAC, Latin America & AfricaMobileye
Israel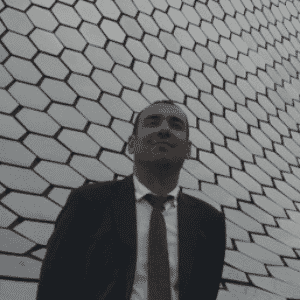 Chief Technology OfficerAleatica
Spain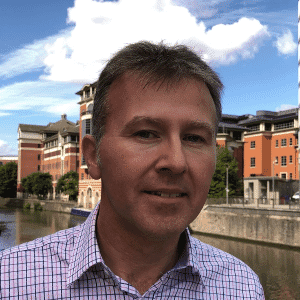 Head of ResearchHighways England
United Kingdom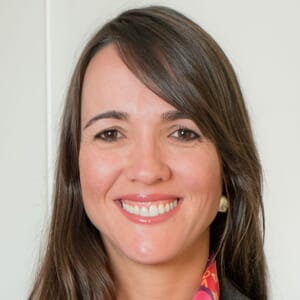 Partner, Banking & FinanceBaker McKenzie - Colombia
Colombia
Duque is a lawyer from the Universidad Pontificia Bolivariana, with a specialization in Constitutional Law and a Masters in Law from Boston College in the United States. Her extraordinary performance in some of the most complex transactions carried out in recent years in Colombia has earned her constant recognition since 2012 from publications such as Chambers & Partners and Legal 500 and more recently by Chambers Global, positioning her as one of the most recognized lawyers in Colombia.

Head Portfolio ManagerUnión para la Infraestructura
Peru
César Ramirez holds a MBA at the Kellog School of Management, MPA at the Kennedy School of Government Harvard. Has more than 20 years experience in investments. Former Managing Director of Petroperú, before starting in Credicorp worked as managing director at Trafigura Colombia, ING Funds, was Vice-president at AIC International Investments and held the position of investments specialist at IFC.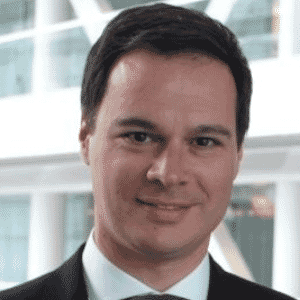 Managing Director, Infrastructure, Asia PacificCDPQ
Singapore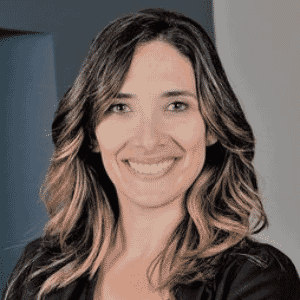 Investment DirectorJohn Laing
Colombia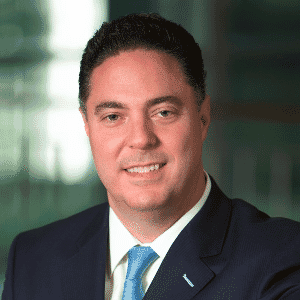 Managing Director, InfrastructureBlackRock
Mexico
Mr. Zertuche has over 16 years of experience investing in Mexican real assets. He is former Vice-President of I2, the leading infrastructure investment manager in Mexico acquired by BlackRock in October, 2015. His prior experience is in investment banking, including M&A, debt and equity capital markets transactions, asset management, strategy and operations. Mr. Zertuche was a founder of Infraestructura Institucional (I2) in 2010, and served as Chief Financial and Investment Officer since its inception in 2010. Prior to founding Infraestructura Institucional, Mr. Zertuche served as Chief Investment and Control Officer of Mexico Retail Properties (MRP Group), which he co-founded in October 2002.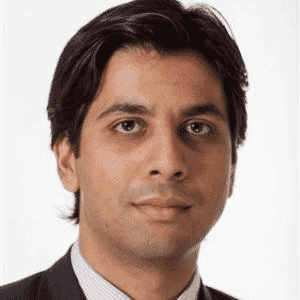 Director, Infrastructure & Project FinanceMetLife Investments
United Kingdom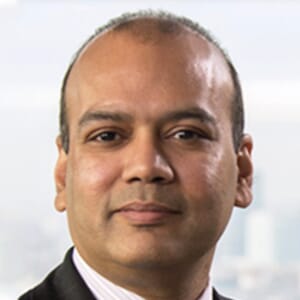 Managing Director / Head of AsiaOMERS
United Kingdom
Prateek joined OMERS Infrastructure in 2019 as a Managing Director based in London and leads investment efforts in transport and renewable energy infrastructure. Prateek also serves on the boards of Associated British Ports and London City Airport. Prior to joining OMERS, Prateek was a Senior Principal with Global Infrastructure Partners (GIP) for 12 years, where he has worked in the power, energy and transport sectors across the US, Europe, Asia and Australia. Before GIP, he worked as an investment banker with Dresdner Kleinwort, Barclays Capital and ICICI Bank in M&A, leverage and project finance, debt capital markets and derivative structuring.
Become a Sponsor
Contact our team and check the sponsorship and exposure opportunities according to the strategy of your company.
Sponsorship opportunities
Successful registration
Confirmed Participants
Plan your
business meetings
and
network
with the
eSummit participants
. Arrange a
video call
, or check who's online right (green highlight) now to message instantly.
Premium Members only
,
inquire here for an upgrade
.