Watch the full meeting
Successful registration
280 people are attending
Credit: AI/Midjourney
EVENT MANAGER

Caroline
Senior Director, Investor RelationsGRI Club
+5511934550070
+442038543511
In light of the increasing number of distressing tales within the CRE sector, highlighted by the recent WeWork statement, real estate leaders are left pondering: How can the demand for co-working spaces battle liquidity headwinds? What workspace specifications are companies looking for? How intensely will the market be impacted if WeWork goes bankrupt? And, perhaps most importantly, who will be prepared to step into both the refinancing gap and market void in this scenario - if anyone?

The paradigm shift to hybrid work has already drastically altered space requirements and given companies a licence to splurge smartly, opting for quality over quantity. Amidst this landscape, certain properties exhibit resilience, while a vast sea of stranded assets presents a stark reality.

Well, now the chickens are coming home to roost - with profound implications for investors eyeing opportunities and negotiating with lenders. Investors are on a double mission: cracking portfolio codes and keeping tabs on developers and city plans.

GRI Global Club invites you to join and contribute to an open discussion with your industry peers to assess this situation and hear perspectives from the USA, Europe, and Emerging Markets from across the world on how to navigate this escalating CRE Crisis.
The discussion will touch on
WeWork Crisis and Its Impacts on Commercial Real Estate - Is this a tipping point?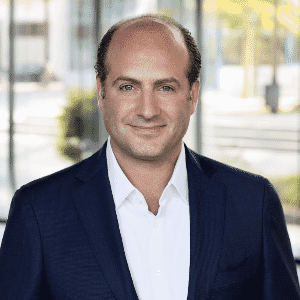 Head of US East Coast and Latin AmericaUnion Investment Real Estate
USA
Tal Peri is a senior real estate investment and finance professional with over 20 years of industry experience across markets and product types. Tal has closed more than $5 billion of real estate transactions. He serves as Head of U.S. East Coast and Latin America for Union Investment Real Estate in their New York office with the primary responsibility of overseeing equity investment activities in these regions. Union Investment is the largest open-ended real estate fund in Germany with a global real estate AUM of $55 billion and a US AUM of $6 billion. Prior to this role, Tal was an Associate Director at WestLB, New York, where he was responsible for real estate acquisition and development finance transactions.

Executive Director, Head of ResearchJP Morgan
United Kingdom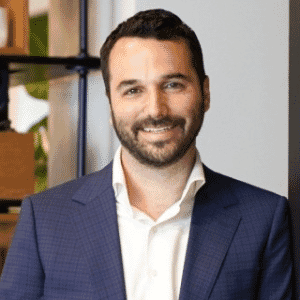 CEO and Co-FounderIndustrious
USA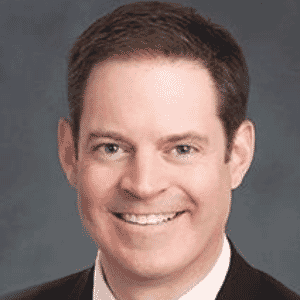 US National Director, Office AnalyticsCoStar Group USA
United Kingdom
Phil Mobley has served the commercial real estate industry as a researcher, analyst, and consultant for nearly 20 years. His career includes stints at the commercial brokerage Avison Young, PropTech firm Building Engines, and the research consultancy Kingsley Associates, as well as serving as an independent advisor to industry clients. As the National Director for Office Analytics, Mobley uses CoStar's unique commercial real estate research platform to help clients formulate strategies, raise funds and close deals. He is a frequent keynote speaker and educational presenter at client and industry events and often contributes to media outlets and trade publications. He holds an MBA from the University of South Carolina.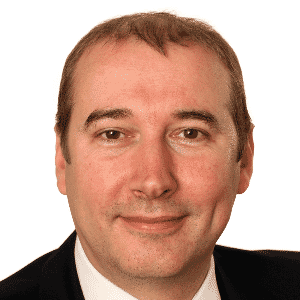 Head of Market Analytics EuropeCoStar Group
United Kingdom
As Head of Analytics for Europe, Robert is responsible for growing and leading CoStar Group's European Analytics team as it produces insightful analyses of economic and real estate market conditions in the region. In April 2022, Robert joined the CoStar family with nearly 30 years of experience working at the cross-section of Europe's financial and commercial real estate industries. Previously, he spent seven years as the Head of Capital Markets Research for the EMEA region at JLL, where he expanded its client network and oversaw strategic initiatives that impacted the pan-European capital markets. Prior to Robert was an equity analyst with Credit Suisse and Deutsche Bank.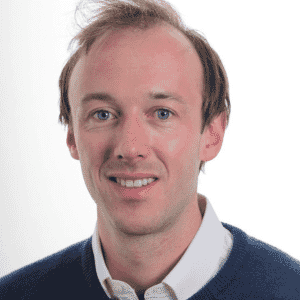 Chief Development OfficerIWG PLC
United Kingdom
The discussion will touch on:
Assessing the Implosion Impact
How are investors evaluating the potential intensity of the impending implosion, and what measures are they taking to navigate its repercussions?
Spotlight on Lenders & Owners
Which players or sectors will be taking centre stage amidst this demand and repricing shift, and how are investors positioning their portfolios to weather the storm?
Seizing on Upscale Opportunities
Has the demand for co-working space increased or decreased now? What are companies and occupiers looking for? What steps are investors taking to capitalise on such trends within their portfolios? Are there specific property types or locations currently under priority to meet this demand?
Balancing Risk and Innovation
How can stability be maintained within the portfolio while embracing innovative approaches to adapt to rapidly changing market preferences and requirements?
What is an Online Meeting? How can I participate?
Our discussion co-chairs kick off the knowledge exchange. After that, you can join it as much as you like:
peer-to-peer, capital to product, and behind closed doors.

What is an Online Meeting
An exclusive, private and regular online gathering of the Club Members. Is the seniority of the boardroom from the convenience of your desktop.
Who can join
Senior investors, lenders and developers active in the infrastructure and real estate market.

How to join
Click on "Join the Event". After that, our team will check your eligibility. If you qualify, you will get your GRI Online Membership (no cost, contract or expiration date).

Caroline
Senior Director, Investor RelationsGRI Club
+5511934550070
+442038543511
Become a Sponsor
Contact our team to find the sponsorship and exposure opportunities that best fit the strategy of your company.
Sponsorship opportunities
Include your information below to apply for sponsorship opportunities
Successful registration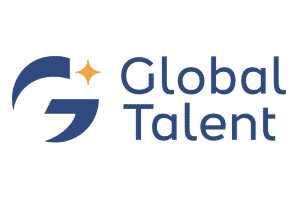 Brazil
Global Talent is a boutique recruitment agency dedicated exclusively to the Real Estate and Infrastructure markets. With specialized know-how in these sectors, our mission is to find true talent that can transform your company.
This event is exclusive for GRI members.