Immer noch ein sicherer Hafen oder zu viel Konkurrenz?
Co-host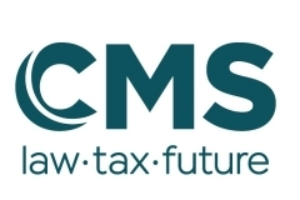 25th September
09:00 - 11:00 | CEST (GMT+2)
Nehmen Sie an diesem Event teil, wenn Sie sich für eine kostenfreie Mitgliedschaft anmelden.

Diese Mitgliedschaft beinhaltet kostenlosen Zugang zu unserer internationalen Community, in der Sie sich mit mehr als 10.000 Mitglieder vernetzen können und an jedem unserer kostenlosen online Meetings teilnehmen können.
Successful registration
Anfrage zur Teilnahme (vor Ort)
Request your pass for the in-person version by including your information below
Successful registration
32 people are attending
Credit: Igor Link / Shutterstock
Meeting Überblick
Der Wohnimmobilienmarkt übersteht diese turbulenten Zeiten besser als jede andere Anlageklasse. Allerdings führen steigende Zinsen, Inflationsschutz und geopolitische Faktoren zu einem Mangel an Wohnraum. Dennoch bleibt der deutsche Wohnimmobilienmarkt sowohl für inländische als auch ausländische Investoren attraktiv.

Was zeichnet den deutschen Markt als stabiler Anker innerhalb Europa aus? Was treibt ihn derzeit an und wann können wir mit einer Zunahme des Dealflows rechnen?

Die deutschen Mitglieder des GRI Club werden sich zu einer kollegialen Hybrid-Diskussion über Investitionen auf den deutschen Wohnimmobilienmärkten zusammenfinden. Die Gespräche sollen den Dealflow fördern, die Zusammenarbeit mit Kollegen unterstützen und einzigartige Möglichkeiten bieten, neue Partner kennenzulernen.
Die Diskussion wird folgende Themen behandeln
Investoreninteresse
– Wann wird der Dealflow nach einer Stillstandsphase wieder zunehmen?
PRS
– Was ist der Schlüssel, um den Markt in Deutschland zu erschließen?
Fundraising
– Wer, was, wo und wie hoch ist das Risiko?
Kapitalallokation
– Zur Miete, zum Verkauf oder sogar für Nischen; welche Vermögenswerte stehen ganz oben auf der Liste?
Finanzierungsrisiken
– Füllen alternative Kreditgeber die Marktlücke?
Wohnungsknappheit
– Langfristiger Hebel für Investoren oder ist Inflation ein Signal, sich zurückzuhalten?
Deutsche Wohnungsmarkt – Immer noch ein sicherer Hafen oder zu viel Konkurrenz?

PartnerCMS
Germany
Sebastian is a partner and head of the CMS practice group Real Estate & Public in Germany. Sebastian Orthmann provides advice to national and international investors and project developers on the acquisition and sale of companies as well as real estate and real estate portfolios (domestic and cross-border), both in the form of asset deals and share deals. He also focuses on advising on joint ventures, corporate structuring measures, project developments, commercial lease law and financing. His clients include institutional investors, banks, asset managers, family companies and public authorities as well as corporates from the automation, chemical, cosmetic, electrotechnical, logistics, retail, IT and manufacturing sectors.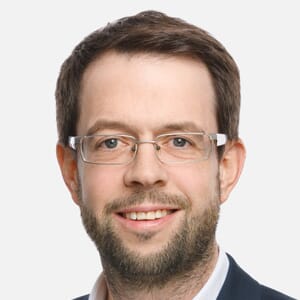 Head of Asset Management Europeabrdn Investments Deutschland AG
Germany
Bernd Bechheim joined Aberdeen Frankfurt in 2003. In his role as Head of Asset Management and Transactions he is responsible for the overall asset management of the properties in all funds and mandates within Continental Europe as well as for the coordination of all investment opportunities, deal allocation and the coordination of the execution of transactions. He graduated in business administration (real estate) at Nuertingen University.

Executive Board MemberNatixis
Germany
Dirk Brandes is Member of the Executive Board and Head of Real Estate Finance at NATIXIS Pfandbriefbank AG based in Frankfurt am Main. The Bank combines the special abilities of a Pfandbrief bank with the commercial business resources of Natixis S.A., the corporate and investment bank of Groupe BPCE. The main markets are Germany, France, Italy, Spain and United States. Prior to joining NATIXIS in 2016, Dirk Brandes was Head of Business Origination at HSH Nordbank AG, Hamburg. Previously, he was Head of Commercial Real Estate at DG HYP, Hamburg.

Head of Development GermanyAXA IM Alts
Germany
Filipe, who is based in Frankfurt, brings 15 years of experience in real estate development, investment management and design. He will be responsible for leading AXA IM Alts' development activity across Germany, as well as further expanding the business and strengthening AXA IM Alts' network of partners. Prior to joining AXA IM Alts, Filipe spent nearly five years at MPC Capital, where he held various senior roles including Head of Acquisitions and Development for Micro-Living and Real Estate Investment Director. He also previously held the role of Acquisitions & Development Manager at DC Developments.

Associate Director ResidentialCBRE
Germany
Jan Kiskemper arbeitet seit 2019 bei CBRE und ist als Senior Consultant im Residential Investment Team am Standort Berlin tätig. Sein Tätigkeitsschwerpunkt umfasst die An- und Verkaufsberatung von bundesweiten Portfolien mit Fokus auf Berlin und Ostdeutschland. Zu seinen Aufgaben zählen sowohl die Prozesssteuerung als auch alle Prozesse der Transaktionsbegleitung, wie beispielsweise die Strukturierung von Datenräumen, die Anfertigung von Vermarktungsunterlagen, die Investorenkommunikation sowie die Durchführung von Due Diligence-Prozessen. Herr Kiskemper hält einen Abschluss der Immobilienwirtschaft (M.Sc) der International Real Estate Business School (IREBS).

Managing DirectorSilvertip Capital Germany
Germany
Lambros is the Managing Director at Silvertip Capital based in Frankfurt am Main. Responsible for heading up the Asset and Portfolio Management activities, Lambros has 20 years of experience in the international real estate industry. Prior to this, Lambros was Managing Director and European Head of Residential & Micro Living for CORESTATE Capital Group. Responsible for setting up a pan-European asset management team with real estate portfolios worth over EUR 3 billion, Lambros´ role included the strategic operational orientation and expansion of the Micro Living & Residential asset classes. Further positions in his career were AXA IM, INOVALIS Group ( now Advenis), SVP-Global, HOIST Finance Group and Postbank.

Managing DirectorZAR Real Estate Holding
Germany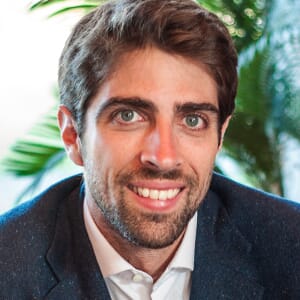 CEOBrera Serviced Apartments
Germany
Matteo Ghedini is the founder and CEO of Brera Serviced Apartments. Matteo started Brera in 2013 by opening the first location in Nuremberg. Since then Brera expanded in many German cities and manages today ca. 700 Apartments. Born in Italy, Matteo started his career as a consultant at the Boston Consulting Group, attended an MBA at INSEAD and thereafter successfully completed the turnaround of a Real Estate Family Office in Germany. Passionate about Interior Design and about unleashing People´s talent, Matteo´s goal is to develop Brera to one of the most important long stay players in Europe.
Was ist ein Hybrid Club Meeting?
Die Co-Chairs beginnen den Diskussionsaustausch. Danach können Sie mit in die Konversation einsteigen:
Industrie-Kollegen auf Augenhöhe treffen, Kapital für Produkte finden, und alles hinter verschlossenen Türen.

Was ist ein Hybrid
Club Meeting
Ein exklusives, privates und regelmäßiges Zusammentreffen unserer Club Mitglieder. Einige Teilnehmer sind dabei vor Ort und einige nehmen online teil.
Wer kann
teilnehmen
Führende Investoren, Kreditgeber, Asset Besitzer und Projektentwickler die aktiv in den deutschen Immobilienmärkten sind.

Wie kann man
online teilnehmen
Klicken Sie auf "Teilnahme am Event". Danach wird unser Team Ihre Qualifikation überprüfen. Sollten Sie dabei zu einer Teilnahme berechtigt sein, wird Ihnen eine GRI eMitgliedschaft ausgestellt (ohne Kosten, Vertrag oder Ablaufdatum). Wie kann man vor
Ort teilnehmen
Klicken Sie auf "Beantragen Sie Ihr Ticket". Sie brauchen eine Premium Mitgliedschaft um teilnehmen zu können. Kontaktieren Sie unser Team um sich über weitere Vorteile zu informieren.
Maria

Fernanda Trentin
Portfolio Director
GRI Club
Victor

Heimann
Director - Germany
GRI Club
Victor

Tranquilini
Club Director
GRI Club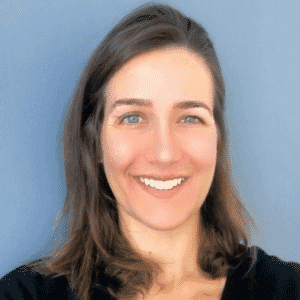 Maria
Portfolio DirectorGRI Club
Sales, Marketing and Business Strategy executive with 10 years of experience in large companies in the Media & Entertainment Market. Strategic business vision focused on customer experience, increasing the product efficiency and performance. Strong relationship skills and customer loyalty, always seeking to revenue increase and budget optimization.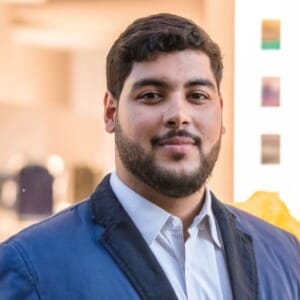 Victor
Director - GermanyGRI Club
+44 07307 984285
+44 20 7121 5060

Victor
Club DirectorGRI Club
Werden Sie Sponsor
Sponsorship opportunities
Include your information below to apply for sponsorship opportunities
Successful registration

Warsaw | Poland
With the largest commercial real estate team in Europe and one of the biggest worldwide, CMS is well positioned to help investors, funders, developers, landlords and occupiers navigate all aspects of the real estate market and maximise their assets. Whatever the size and scope of your project or deal, with almost 800 real estate lawyers in 42 countries we have the resources to meet your needs quickly and efficiently, offering expert advice. We have been active in real estate in our markets for decades, so we understand the culture, the economic context, the local legal context and the history.
This event is exclusive for Club MembersPlease contact your Account Manager to understand the conditions and upgrade options
This event is exclusive for GRI members.