Still the hot favourite or are there new challenges on the horizon?
Co-host
12th July
08:30 - 10:30 | CEST (GMT+2)
Join the event by applying for a membership.
Applying leaders will be validated by our team that will get in touch with more information to join the club. This membership will grant you access to our global community, allowing you to connect with more than 10K members, as well as to participate in our exclusive events.
Successful registration
Request your pass
Request your pass for the in-person version by including your information below
Successful registration
Credit: NetVideo / Shutterstock
Industrial developments and leasing demand are not showing any signs of a slowdown and there is a lot of room for logistics to expand in CEE countries. Besides being a gateway for Asia to enter Europe, the region also has a lot of players betting on e-commerce, both key drivers for the logistics sector.

On the downside, the geopolitical crisis and the instability impacting CEE may cause an investment backdrop, especially in relation to international capital.

GRI Club CEE members will come together for a collegial hybrid discussion on the future of financing and investing across the CEE logistic markets. The conversation is designed to foster dealflow, promote engagement with peers, and create unique opportunities to meet new partners.
CEE Industrial and Logistics

PartnerWolf Theiss
Poland
Grzegorz is partner at the Real Estate & Construction practice of Wolf Theiss Warsaw. He acted as the lead lawyer in some of the top real estate transactions in Poland in recent years, with a particular focus on complex, multi-national and domestic portfolio deals, which are his professional passion. Some examples include: the sale of a 25-warehouse portfolio to an international investor or a last mile logistics portfolio valued over EUR 100 million. Grzegorz also advises clients within single asset/share deals, including forward sale transactions, which involve strong elements of real estate development advisory between the sale and completion.

Head of Real Estate Finance CEEpbb Deutsche Pfandbriefbank
Germany
Dieter Knittel is Head of International Real Estate Finance for Central and Eastern Europe at pbb Deutsche Pfandbriefbank. Dieter is responsible for the bank's lending portfolio in the region. The regional focus is on Poland, Czech Republic, Slovakia, Hungary and Romania. Dieter has been active in the CEE market for more than twenty years, including five years based in Warsaw as Head of Credit and Senior Risk Management.

Head of Project Management CEELogicor - Poland
Poland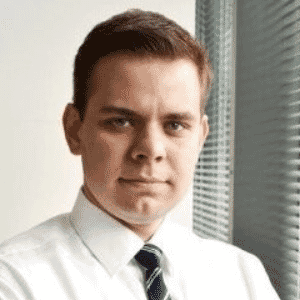 Director, Head of Real Estate FinancingBank Pekao
Poland

Head of Investments CEEPeakside Capital
Poland

Director Supply Chain & LogisticsAuchan Retail Poland
Poland
The discussion will touch upon:
Fresh Funds - How and where to raise alternative financing?

International Capital - Are foreign investments still coming into the region?

ESG - Tenant demand and energy prices accelerating the need for ESG compliance?

E-commerce - How is the omnichannel approach changing consumer behaviour?

Location - Where to find value & income?

Tenant Experience - How to consolidate tenant demands with investor, developer, operator, and 3PL needs?

Geopolitics - How is the Ukraine war impacting investor sentiment?

Repricing - Creating new attractive investment opportunities?
| | |
| --- | --- |
| 08:30 - 09:00 | Registration |
| 09:00 - 10:00 | Discussion |
| 10:00 - 10:30 | Networking Coffee |
What is a Hybrid Club Meeting? How can I participate?
Our discussion co-chairs kick off the exchange of knowledge to start the event,
then you can join in the discussion as much as you wish.

What is a Hybrid
Club Meeting?
An exclusive, private, and regular gathering of Club Members with some participants meeting in-person and others joining online.
Who can join
Senior investors, lenders, asset owners, and developers active in the real estate market.

How do I join online?
Click on "Join the Event" and our team will check your eligibility. If you qualify, you will receive your GRI eMembership (no cost, no contract, no expiration date). How do I join in-person?
Click on "Request your Pass". You need a premium membership to join. Contact our team to learn more about the many benefits.
Become a Sponsor
Contact our team to find the sponsorship and exposure opportunities that best fit the strategy of your company.
Sponsorship opportunities
Include your information below to apply for sponsorship opportunities
Successful registration

Warsaw | Poland
With the largest commercial real estate team in Europe and one of the biggest worldwide, CMS is well positioned to help investors, funders, developers, landlords and occupiers navigate all aspects of the real estate market and maximise their assets. Whatever the size and scope of your project or deal, with almost 800 real estate lawyers in 42 countries we have the resources to meet your needs quickly and efficiently, offering expert advice. We have been active in real estate in our markets for decades, so we understand the culture, the economic context, the local legal context and the history.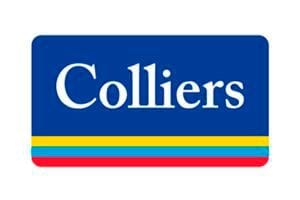 Warsaw | Poland
Colliers (NASDAQ, TSX: CIGI) is a leading diversified professional services and investment management company. With operations in 68 countries, our more than 15,000 enterprising professionals work collaboratively to provide expert advice to maximize the value of property for real estate occupiers, owners and investors. For more than 25 years, our experienced leadership, owning approximately 40% of our equity, has delivered compound annual investment returns of almost 20% for shareholders. In 2019, corporate revenues were more than $3.0 billion ($3.5 billion including affiliates), with $33 billion of assets under management in our investment management segment.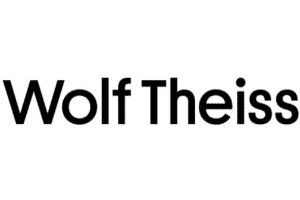 Warsaw | Poland
Wolf Theiss is one of the leading law firms in CEE and SEE. We have built our reputation on a combination of unrivalled local knowledge and strong international capability. We opened our first office in Vienna 60 years ago. Our team now brings together over 340 lawyers from a diverse range of backgrounds, working in offices in 13 countries throughout the CEE and SEE region. Over 80% of our work involves cross-border representation of international clients, and we offer full range of services.
This event is exclusive for Club MembersPlease contact your Account Manager to understand the conditions and upgrade options
This event is exclusive for GRI members.