Fomentando las oportunidades transfronterizas
Martes, 28 de marzo
16:00 - 17:00 | Central European Summer Time (GMT+2)
Hazte miembro y participa en nuestras reuniones exclusivas.
Los líderes candidatos serán validados por nuestro equipo, que entrará en contacto con mayor información sobre el club. Como miembro de GRI, tendrás acceso a nuestra comunidad global, lo que te permitirá conectarte con más de 10.000 ejecutivos y participar en nuestros eventos.
Successful registration
66 people are attending
Credit: eldar nurkovic / Shutterstock
Durante la reunión se hablará sobre
La inversión extranjera directa ha desempeñado un papel significativo en la modernización de la economía española durante los últimos años. Se percibe un importante flujo procedente de latinoamericanos, que consideran al país un lugar seguro para invertir. Los lazos históricos, el idioma y las relaciones comerciales entre ambas regiones favorecen esta tendencia.

Buscando estrechar la relación con los actores inmobiliarios internacionales, GRI Club reunirá de forma online a los miembros de España y Latinoamérica, en dos rounds de discusiones. La primera sesión se centrará en el capital latinoamericano en España, y la segunda tratará sobre el capital español en América Latina.

Únete a inversores, fondos y desarrolladores, ejecutivos senior, y discute sobre oportunidades de inversión, partnerships locales y particularidades de cada mercado.
Temas de discusión
Oportunidades Inmobiliarias -
¿Por qué España? ¿Cuáles son las fortalezas del mercado frente a otros europeos?
Desde LatAm a España -
¿Por dónde empezar? ¿Dónde invertir y en qué productos?
Asociaciones Locales -
¿Cómo encontrar al partner ideal? ¿Cuáles son los principales puntos a tratar para generar relaciones win-win de largo plazo?
Discusiones

Co Managing PartnerEstructuración y Conceptos
Colombia
Experienced Manager with a demonstrated history of working in the retail, oil and gas and financial services industry. Skilled in Crisis Management, Business Planning, Investor Relations and international relations development. strong networking in North and Latin American markets including Brazil.

Founder and Managing PartnerARGIS
Spain
Carlos joined ARGIS as Partner and CEO in 2020 after being a founder since 2015. He previously led Advent International's Argentina office, one of the largest and most important private equity fund managers in the world. Previously he held leadership roles in various funds and investment funds for more than twelve years. Carlos has executed investments in EuroLatin America and the United States in a wide range of industries: real estate, electronic payments, consumption, retail, infrastructure and energy. Carlos holds a degree in Business Economics from the Torcuato Di Tella University, a Master in Finance from the CEMA University and an MBA from London Business School.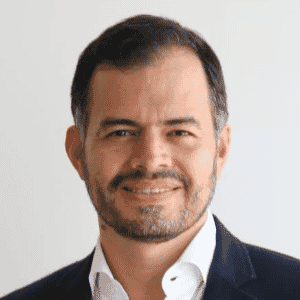 Managing PartnerNorfolk Financial Group
Panama
Eduardo leads one of Panama's most relevant financial firms in his role of director of the companies that form Norfolk Financial Group and is the Co-Founder and CEO of Panama Real Estate Development Fund (PANRED FUND). With over 15 years of experience working in Central, South America , and Europe; Eduardo Caballero has developed expertise in the areas of investment banking, strategic consulting, financial structuring and real estate investing. In the real estate industry, Mr. Caballero is recognized as the co-creator of three real estate investment funds, two of them being the first of their kind in Panama.

Senior Investment ManagerCastellana Properties
Spain

Managing DirectorASG Iberia Advisors
Spain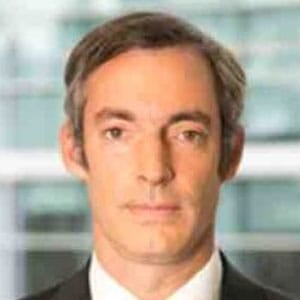 SocioAmeris Capital
Chile
Rodrigo Guzmán es Socio y Director Inmobiliario de Ameris Capital. Cuenta con más de 18 años de experiencia en el sector inmobiliario. En Ameris Capital ha liderado el equipo que ha participado activamente en concretar más de 70 negocios inmobiliarios en distintas estrategias, incluyendo desarrollos comerciales y residenciales, parques industriales y proyectos de renta en Estados Unidos. Antes de incorporarse a Ameris Capital, participó en el negocio inmobiliario desde distintas perspectivas: gestionó proyectos de desarrollo en Exxacon y RVC; realizó inversiones inmobiliarias en la compañía de seguros de vida Consorcio; y estuvo a cargo del negocio inmobiliario del family office Corso.

Director de Finanzas CorporativasEmefin
Peru
Con 14 años de experiencia en el sector inmobiliario e inversiones, actualmente se desempeña como Director de finanzas corporativas de EMEFIN, oficina corporativa del grupo Mulder. Ha liderado diversos proyectos de M&A, buyside y sellside, destacando su participación en la venta de Quicorp (domestic M&A deal of the year 2018) y adquisición de las cadenas más relevantes de mascotas en Chile, España y Francia; así como el mayor reperfilamiento de deuda del grupo en España. Adicionalmente, los últimos años ha sido responsable de la estrategia y expansión del negocio inmobiliario del grupo.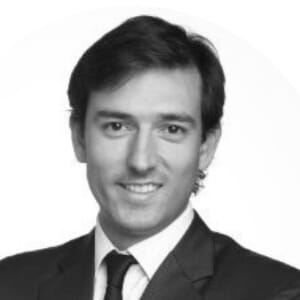 Head of Business Development LatAm - Country Manager ColombiaCIM Group
Colombia
Sebastian has over a decade of experience in investment banking and real estate private equity in London, Madrid and Latin America. Sebastian is country head for Colombia and lead of business development in South America for CCLA. Prior to this, Sebastian headed Round Hill Capital's expansion into LatAm and previously led the expansion into Spain. He was responsible for setting up investment strategies across multiple asset classes. Before Round Hill Capital, Sebastian worked at Corredores Davivienda Investment bank: one of the leading banks in Colombia. During his career, Sebastian has closed over $3bn in transactions including in M&A's, IPO's, bond issuances and JV's.
¿Qué es un eMeeting? ¿Cómo puedo participar?
Nuestros co-chairs del debate inician el intercambio de conocimientos. Tú también puedes participar e intervenir libremente en la conversación:
de igual a igual, en un ambiente informal y a puertas cerradas.

Qué es un eMeeting
Un encuentro exclusivo, privado y online,

reuniendo a los miembros del club. Se une el nivel senior de la sala de juntas desde la comodidad de tu escritorio.
Quién puede unirse
Inversores seniors, fondos, bancos y desarrolladores activos en el sector inmobiliario.

Cómo unirse
Haz clic en "Únete al evento". Luego, nuestro equipo analizará tu perfil. Si calificas, obtendrás una GRI eMembership (de cortesía, sin costos, contrato o fecha de expiración)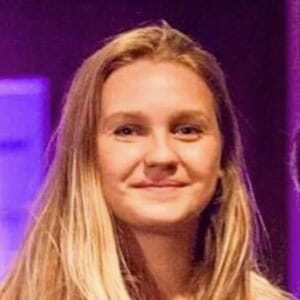 Giovana
Director - IberiaGRI Club
Graduated in Advertising and Marketing from Pontifícia Universidade de Campinas. Experience in the service and sales business. Currently focused on developing relationships among entrepreneurs in the real estate market. Responsible for the RE Club in Chile, Colombia, Argentina and Peru. Actively involved in the decisions and organization of meetings for members, and the relationship between them. Focused on bringing new members and relevant companies from the sector, to develop the Club in the Andean countries, and Argentina. Also responsible for the Hospitality sector throughout Latin America, concentrating efforts, for the main meeting of the sector at a regional level.
+55 19 99333 5806
+55 19 99333 5806

Leonardo
Director - Southern Europe & InnovationGRI Club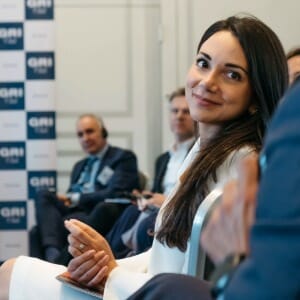 Loredana
Director, SPAINGRI Club
Loredana Carollo is the Director Andean & Southern Cone and is responsible for the GRI meetings in Argentina, Colombia, Chile and Peru. She is Venezuelan- Italian and has lived in Caracas, Washington DC, Barcelona and London. Loredana holds a Bachelor of Social Communications from Universidad Santa María in Caracas, her hometown.
Sé patrocinador.
Contacta a nuestro equipo y conoce las oportunidades de exposición que mejor se adapten a tu estrategia comercial
Oportunidades de patrocinio
Incluya su información a continuación para solicitar oportunidades de patrocinio
Successful registration
Participantes confirmados Colliers International
Spain

Madrid | Spain
Financial and strategic advisory services in the real estate and hotel sectors.
This event is exclusive for GRI members.