Adriana
Adriana
Gondin da Fonseca Lontra
LawyerBMA

Carlos
Carlos
Frederico Bingemer
PartnerBMA
Brazil
Carlos Frederico Lucchetti Bingemer holds a Master's Degree in Project Finance issued by the University of Rio de Janeiro and a Master's Degree in International Legal Studies by Georgetown University. Carlos is graduated in Law at the Rio de Janeiro Catholic University and is the practice coordinator of the corporate area of BMA in Rio de Janeiro. His work focuses in M&A, capital markets and corporate matters to public and non-public companies in sectors such as energy, O&G, ports, construction and shipping, among others. He is member of AIPN, vice-president of the Legal Committee in São Paulo of the NBCC, member of IBA and of the Brazilian Bar Associations at Rio de Janeiro, São Paulo and Brasilia.

Bruno
CEOMarlim Azul Energia
Brazil
Graduated in Law from UERJ and post graduated (LLM) at the University of London, Queen Mary College. He has 15 years of experience in the energy sector, with over 5 GW of generation projects developed. He worked at MPX, where he led the legal, environmental and new business areas, becoming project director. He was Managing Director of MPX's joint venture with the German power generation corporation. He led Parnaíba Gás Natural S.A., of which he was statutory director since its foundation and later CEO. In 2015 he joined Pátria as director of the infrastructure area with a focus on electricity. In April 2016 he participated in the creation of Argo Transmissão de Energia S. A. where he is currently the CEO.

Cristina
Environmental SpecialistIFC

David
CEOSiemens Participações
Brazil
David Taff is the Senior Investment Manager of the Private Equity division of Siemens Financial Services, and CEO of the SFS Investment Company in Brazil. He is responsible for growing and managing a portfolio of private equity investments in the Americas on behalf of Siemens Financial Services. David started his career at Bear, Stearns & Co. as an investment analyst. In this role, he was ranked in the Institutional Investor annual selection of outstanding Latin American securities analysts. David was also the CFO of a Brazilian IPP (independent power producer). Prior to joining SIEMENS, David was the Director at GE responsible for structuring and underwriting investments in strategic transactions in Latin America. Giovani
Superintendente e Diretor de EstudosEPE
Brazil

Guilherme
VP & Local Lead Business DevelopmentShell
Brazil

Paulo
Paulo
Henrique Van Der Ven
Vice PresidentEquinor
Brazil

Priscila
Vice President of Regulatory AffairsElera
Brazil
As mudanças climáticas e a agenda decorrente das negociações internacionais para mitigação destes efeitos têm gerado consequências relevantes no mercado de energia. Por um lado, vemos as oil companies revendo investimentos no setor e aumentando sua participação em fontes de energia limpas, por outro lado vemos investimentos priorizando a agenda ESG (environmental, sustentability and governance). Soma-se a isto a diversidade da matriz energética brasileira, que favorece o desenvolvimento de energias mais limpas, notadamente solar e eólica. Neste cenário, concebemos este evento que tem como propósito analisar os efeitos da transição energética no cenário nacional e suas implicações para o setor de energia.

| | |
| --- | --- |
| | Neste encontro, falaremos sobre: |
Descarbonização: como definir um modelo que ao mesmo tempo seja convergente com o potencial energético do país e atrativo a investimentos?
Pauta ESG: Quais as preocupações que investidores têm demonstrado e como fundos de investimento têm se adaptado a esta pauta?
Mercado de Gás e Transição Energética: Qual o papel a ser desempenhado pelo mercado de gás, sobretudo diante do Novo Mercado, na transição energética?
Estou interessado (Não membros)
Participação é restrita a Membros do Clube e eMembers.
Se preferir entre em contato conosco por email, mande para [email protected].
Nosso time entrará em contato com você para confirmar a sua participação
Participação é restrita a Membros do Clube e eMembers.
Se preferir entre em contato conosco por email, mande para [email protected].

Kelly
Key Account DirectorGRI Club
Kelly Naomi Tamaribuchi is responsible for Business Development in the Infrastructure Division at GRI Club. Joined the company in 2017, speaks English and Spanish and today manages clients in almost all Latin America and USA. She is also coordinating eMeetings in Chile, Peru and Brazil. Post graduation in Marketing (Mackenzie University), has more than 15 years in Sales experience.

https://www.linkedin.com/in/kellytamaribuchi/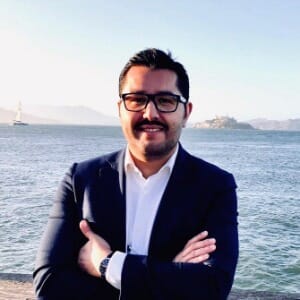 Aaron
CEOProterra Capital
Mexico

Adriana
Adriana
Gondin da Fonseca Lontra
LawyerBMA

Adriano
Commercial ManagerAon
Brazil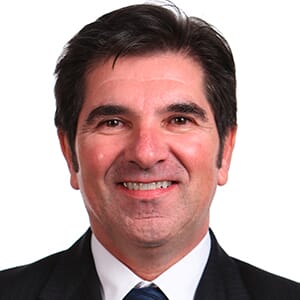 Alberto
Vice PresidenteHitachi
Brazil
Alberto Dias is ABB Brazil Business Development, Account Management & Government Affairs – Vice President. Alberto joined ABB in 1989 and during this time he served the company in several markets and segments, like Industrial Automation, Robotics, Generation, Transmission and Distribution Utilities. With 30 years of experience in Engineering, Marketing and Sales and Management, always focusing in creating relevant value added proposition to customers. Alberto is graduated in Electrical Engineering (FEI), Executive MBA (Insper) and Sales Specialization (ESPM)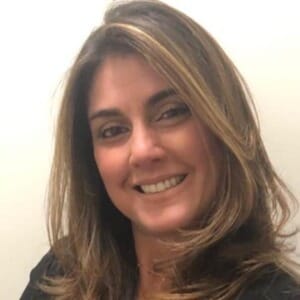 Alexandre
PartnerMercurio Partners
Brazil

Alisson
Business Development DirectorCesbe S.A. Engenharia e Empreendimentos
Brazil
Experienced Executive with successful track record leading teams in Logistics and Commercial areas.
Skilled in Strategy, Business Development, Marketing & Sales and Operations Management.
Strong business development professional with a MBA from Fundação Dom Cabral.

Ana
Partner - InfrastructureBMA
Brazil
Ana Cândida experience involves various Administrative Law matters: public procurement and government agreements, concession of public services, public-private partnerships, public companies, administrative corruption, accountability and fiscal responsibility, corporate social investment, regulated sectors, administrative proceedings with public and controlling entities (Audit Courts and Comptrollers).She participated in relevant infrastructure projects related to airport, port,railway and water and sewage sectors. She is internationally referenced in relevant legal guides, such as Chambers & Partners Latin America and The Legal 500. She is also CP³P-F certified, that's granted by the APGM Public–Private Partnerships Certification Program™.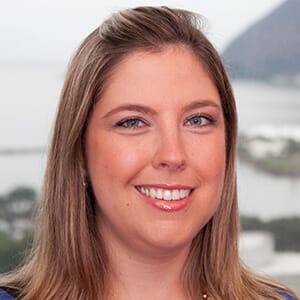 Ana
PartnerVeirano Advogados
Brazil
Ana Carolina Barretto heads the Projects, Banking and Natural Resources practice at Veirano Advogados. She specializes in project finance and infrastructure development. Ms. Barretto represents sponsors, lenders, EPC contractors and equipment suppliers with their acquisition, development and financing of infrastructure projects. She has advised clients on some of the most prominent infrastructure and project finance deals in Brazil. Ms. Barretto is widely recognized by international publications such as Chambers, The Legal 500, IFLR 1000, LatinLawyer 250 and Who's Who Legal as a leading lawyer for project development and finance, energy and construction law. She is a past chair of the International Bar Association's Power Law Committee.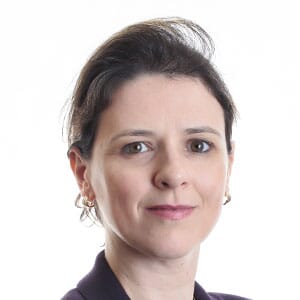 Ana
PartnerMachado Meyer Advogados
Brazil
Souza is a Specialist in Infrastructure and Energy, with a focus on projects and transactions involving private investment in regulated sectors, including concessions and privatizations, administrative and regulatory law and project finance. Her work encompasses providing clients with legal assistance on investment opportunities in the regulated sectors, structuring and developing projects, providing assistance on biddings and regulated sector acquisitions, including in the areas of energy, oil, and natural gas, mining, transports, sanitation, and pharmaceutical. Souza has assisted some Indian clients in investments in Brazil, including Sterlite and Tata Projects.

André
SócioJive Investments
Brazil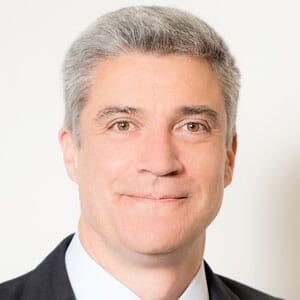 Andre
President and CEOSiemens Energy Brasil
Brazil
André Clark began his career in the Pulp&Paper industry in 1995. He has 17 years of experience in Energy, Oil&Gas, Manufacturing, Logistics and Infrastructure areas. He was CEO of Acciona for Brazil, Bolivia, Uruguay and Paraguay. Now, Mr Clark is the President and CEO of Siemens Brazil, since November, 1st, 2017. He holds Bachelor's Degree in Chemical Engineering from Universidade de São Paulo (USP) and MBA in Finance and Operations Management from New York University Stern School of Business.

André
Director of Construction & InfrastructureMarsh
Brazil
André Dabus is Director of Construction & Infrastructure of Marsh Brazil, Insurance broker authorized by Susep and lawyer formed by PUC-SP. Certification CP3P-F by APMG Internacional, he holds a postgraduate degree in Infrastructure Law from the FGV- SP and an executive MBA from Fundação Don Cabral. He is also a professor of the MBA of Insurance and Reinsurance Law of ESSP- Escola Superior de Seguros Privados and Professor of the MBA PPPs and Concessions - FESP-SP /LSE.

André
CEOZEG Environmental
Brazil
CEO and founder of ZEG Environmental and ZEG Technologies. Trabalhou por 20 anos no setor automotivo em inovação e projetos no centro tecnológico europeu da Delphi Automotive - Divisão Térmica. Desenvolvedor de projetos de reciclagem e "Resíduos em Energia", ajudou a desenvolver sistema de recuperação de energia de resíduos de pirólise (flash dissociation).