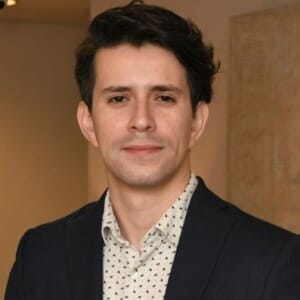 Moisés
Executive Director, Global InfrastructureGRI Club
David Turk
Deputy Secretary of Energy
U.S Department of Energy
Prior to his nomination as Deputy Secretary, Turk was the Deputy Executive Director of the International Energy Agency (IEA), where he focused on helping countries around the world tackle their clean energy transitions. He also directed reports on the digitalization of energy systems, the future of clean hydrogen, and a project tracking progress on a wide range of clean energy technologies. During the Obama-Biden Administration, Turk coordinated international technology and clean energy efforts at DOE. During this time, he helped spearhead the launch of Mission Innovation—a global effort to enhance clean energy innovation.
What is an eMeeting? How can I participate?
Our discussion co-chairs kick off the knowledge exchange. After that, you can join it as much as you like:
peer-to-peer, capital to product, and behind closed doors.

What is an eMeeting
An exclusive, private and regular online gathering of the Club Members. Is the seniority of the boardroom from the convenience of your desktop.
Who can join
Senior investors, lenders and developers active in the infrastructure and real estate market.

How to join
Click on "Join the Event". After that, our team will check your eligibility. If you qualify, you will get your GRI eMembership (no cost, contract or expiration date).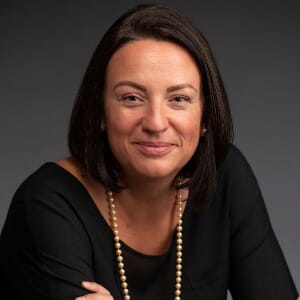 PartnerTourmaline Group
USA Partner & MD InvestmentsMIP EXI
Mexico

CEOThe Lagoa Group
Brazil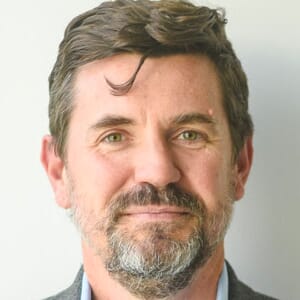 CEOLatin America Power
Chile
Experienced executive with more than 22 years of professional experience in the energy business. Worked on senior positions at several global corporations and investment funds (BG Group, Duke Energy, I Squared capital). Experienced across the energy value chain (from extraction/generation to retail/marketing) in several countries in Latin America. Sound knowledge in general management, business development, project management and corporate finance areas. Managed and completed complex negotiations with partners, clients, governments, commercial banks and multilateral agencies in different countries across Latin America.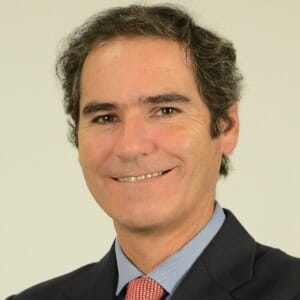 Head Energy - Principal Investment OfficerIDB
USA
Head of Energy at IDB Invest. Mr. Cubillos is a Chilean national, and an energy and climate finance expert, with 25 years of experience and deep knowledge in power and carbon markets. Prior to joining the IDB Invest, he was the founder and managing partner of Antuko, an energy advisory and development firm focused in risks solutions for power markets, first in Chile, and then in Mexico. In 2013, Antuko launched the first Price Stabilization Fund for renewable energy projects, a hedging structure to mitigate merchant and production volatility risk.
Mr. Cubillos holds an Industrial and Electric Engineering degree from Pontificia Universidad Católica de Chile and a Master of Business Administration from the University of Maryland, USA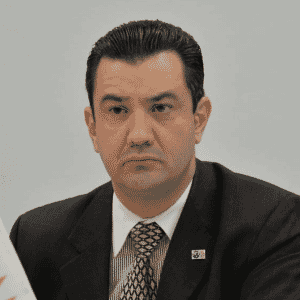 Senior Specialist on Integrity and Procurement PoliciesOCDE
Mexico

Principal & Managing Director, Advisory ServicesARUP
USA
Jorge Valenzuela has 20 years of experience in investments, asset management, and project management of real assets in the US and Latin America. Jorge's areas of expertise include financial and technical advisory for the development, investment and financing of public infrastructure and real estate projects. At Arup, Jorge leads the Advisory Services team for San Francisco and Latin America and has directed engagements in Argentina, Brazil, Chile, Colombia, Ecuador, Honduras, Mexico, Peru and the US. Civil Engineer from the Pontificia Universidad Catolica del Peru, has a Master degree in construction management and real estate from the Universidad Politecnica de Madrid, and an MBA degree from University of California at Berkeley.

Executive DirectorJGP
Brazil
Juan Piazza studied Architecture, Regional Urban Planning and Anthropology at Rice University (Houston) and the Architectural Association (London). He has more than 30 years of experience in the socio-environmental management of large public and private enterprises in the infrastructure sector. He is executive director of JGP, responsible for the coordination of a multidisciplinary team that includes about 200 professionals with expertise in the areas of impact assessment, engineering, GIS, environmental monitoring of works, development of environmental management systems, implementation of environmental programs, planning and implementation of involuntary resettlement plans and development of social programs.

Senior Infrastructure AnalystClimate Bonds Initiative
Brazil
Julia is the Stakeholder Relations Officer for CBI in Brazil responsible for leading CBI's infrastructure agenda in Brazil and supporting the efforts to drive the development of a Brazilian Green Finance market. She is currently managing in a number of programs for leveraging financial instruments for climate risk mitigation through technical assistance, public policy and capacity programs . She joined CBI after nearly 7 years of experience studying and working with international markets and policy. Julia has studied at Pontifícia Universidade Católica de São Paulo- PUC-SP. and at Budapest Business School –BGF, completing a B.Sc in International Relations with a specialization in International Business

Investment DirectorMeridiam
USA

Noé Reza Gomez
Mexico
Graduated with a degree in Industrial Engineering from ITESM (Mexico) and an MBA from University of Bradford / Audencia / Universidad de Deusto, joined HSBC in 2004. Noe has extensive experience in infrastructure including the energy, transportation and engineering & construction sectors, and has been involved in a number of energy and infrastructure deals as well as syndication and capital Markets.

Principal/Director - InfrastructureVinci Partners
Brazil
Principal at Vinci Partners' Infrastructure team. Prior to Vinci, He worked for Citi Infrastructure Investors as Investment Principal, responsible for identifying, analyzing and executing transactions for the fund. Previously, he worked in the Strategy and Business Development group of Citi Alternative Investments, the alternative investment platform of Citigroup, where, among other activities, he coordinated the structuring and fundraising of the bank's first infrastructure fund. He also held roles in corporate areas of M&A,Strategy and Treasury at Citi. Before moving to the US, he worked as a consultant at Accenture in Brazil. He graduated in Civil Engineering from UFRJ and holds an MBA from the Univ. of Michigan's Ross School of Business
This eMeeting is exclusive
for Premium members
This event is exclusive for GRI members.