Club meetings offer a unique platform for members
An exclusive and selected club
Develop business partnerships
Develop and strengthen both local and global networks

Engage in high-level discussions
Engage in strategic conversations that support your decision-making process

Develop business partnerships
Develop and strengthen both local and global networks

Engage in high-level discussions
Engage in strategic conversations that support your decision-making process

The most powerful way to maintain valuable relationships,
find new business partners, and strengthen global networks
Get in Touch
Successful registration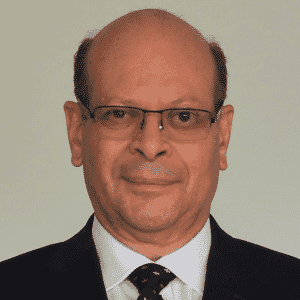 President of the BoardCOFIDE
Peru
Graduated in Economics from Universidad del Pacifico and Master of Management from J L Kellogg Graduate School Management - Northwestern University. He has management High Executive Development Programmes at Unidad de Piura. He has over 35 years of professional career, having had positions such as Managing Director for Indebtedness and Public Treasure at the Ministry of Economics and Finances; Presidente of the Risk Committee at Banco de la Nación; Finance Director at COFIDE; Finance Director, Acting Managing Director and Corporate Finance Director at Petroperu. Currently, he is President of the Board at COFIDE, the Peruvian Development Bank.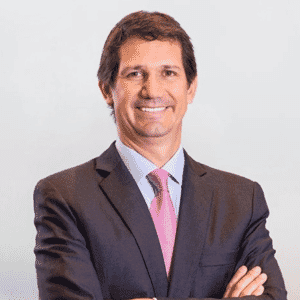 Head Portfolio ManagerUnión para la Infraestructura
Peru
César Ramirez holds a MBA at the Kellog School of Management, MPA at the Kennedy School of Government Harvard. Has more than 20 years experience in investments. Former Managing Director of Petroperú, before starting in Credicorp worked as managing director at Trafigura Colombia, ING Funds, was Vice-president at AIC International Investments and held the position of investments specialist at IFC.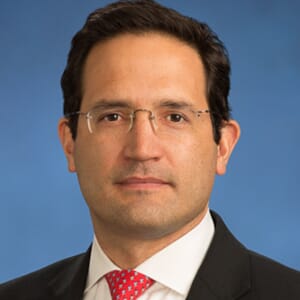 Managing Director - InfrastructureGoldman Sachs
USA
Fernando heads the Goldman Sachs' Andean Region coverage effort for the Latin American Financing Group, where he is responsible for origination and structuring of financing opportunities. Prior to assuming his current role, Bravo was a member of the emerging markets local sales team and also Principal Funding and Investments group where he focused on providing financing for Latin American infrastructure projects. Prior to joining the firm, Bravo worked at Bear Stearns and UBS Securities in the Latin American debt capital markets and derivatives departments for more than five years. He earned bachelor's degrees in physics, engineering, and economics from Washington and Lee University and his MBA from the Wharton School.

Principal & Managing Director, Advisory ServicesARUP
USA
Jorge Valenzuela has 20 years of experience in investments, asset management, and project management of real assets in the US and Latin America. Jorge's areas of expertise include financial and technical advisory for the development, investment and financing of public infrastructure and real estate projects. At Arup, Jorge leads the Advisory Services team for San Francisco and Latin America and has directed engagements in Argentina, Brazil, Chile, Colombia, Ecuador, Honduras, Mexico, Peru and the US. Civil Engineer from the Pontificia Universidad Catolica del Peru, has a Master degree in construction management and real estate from the Universidad Politecnica de Madrid, and an MBA degree from University of California at Berkeley.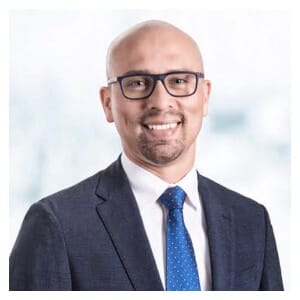 Chief Investment OfficerProfuturo AFP
Peru

CFO AmericasDP World Americas
USA
CFO of DP World Americas since 2018. Prior to DP World Americas, was acting CEO (2017) and CFO of Odebrecht Transport S.A. (from 2010 to 2018) and CFO of Rede Energia (2008). Before that had worked for almost 20 years in wholesale and investment banking holding several senior and executive positions at Unibanco, HSBC, BBM, BofA and Chase Manhattan both in Brazil and the United Kingdom. Board member of several companies in Argentina, Peru, Chile, Brazil and the Dominican Republica. Holds a degree in Economics from Pontifícia Universidade Católica do Rio de Janeiro and Executive MBA from Fundação Getúlio Vargas Sao Paulo.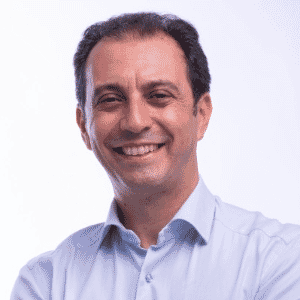 Country ManagerEnel - Perú
Peru

General ManagerMitsui - Peru
Peru
General Manager with over twenty years of experience leading global and regional teams in Business Development, Sales, Operations and Corporate Finance. Solid network of contacts and track record implementing new companies and partnerships, and optimizing resources in startups, small, medium and large corporations across different industries, such as food, chemicals, infrastructure, mining, high-tech and energy.
The one and only club for infrastructure decision-makers
Get in Touch
Successful registration
If you are a decision maker and believe in the importance of building special relationships for your business growth, you're really welcome to GRI Club's community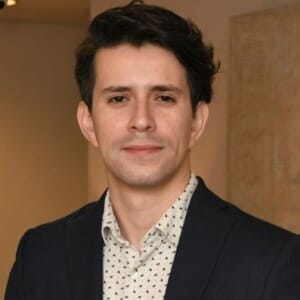 Moisés
Executive Director, Global InfrastructureGRI Club
This eMeeting is exclusive
for Premium members
This event is exclusive for GRI members.