Agostina
Production and Content Director - LatAmGRI Club

Business Executive, Mexico & Central AmericaGRI Club
Mexico

Jorge
Director - Mexico & Central AmericaGRI Club
Jorge Ayala is Director of GRI in Mexico. He is responsible for the Real Estate Club. He began his career in the hospitality sector where he worked for more than 5 years. Later, he entered the commercial area where he has more than 4 years of experience in business development through Latin America and the United States. He has a degree in Business and Hospitality Administration from the Universidad Iberoamericana.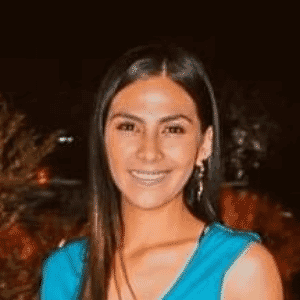 Business Executive, Mexico & Central AmericaGRI Club
Mexico
Qué encontrarás en GRI Mexico Residential & Industrial 2022
Networking de alto nivel
__________
Desarrolladores • Inversores • Fondos • Asset Managers • Bancos • Operadores • Centros Comerciales • FIBRAs • Cadenas hoteleras • Especialistas
Oportunidades de negocios
__________
Espacios exclusivos de matchmaking y apoyo del staff para generar reuniones privadas con socios potenciales de negocios.
+ De 10 salas de debates
__________
Salas de debate interactivas que permiten la participación de todos.
Desafíos, tendencias, oportunidades y casos de éxito enfocados en cada segmento.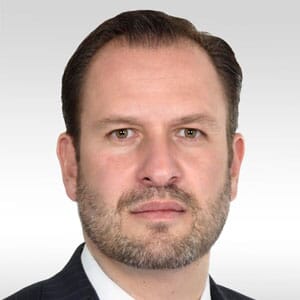 Managing Director & Country HeadPGIM Real Estate
Mexico
Mr. Lavín is responsible for the business development as well as the implementation of equity and debt strategies of different Prudential Real Estate Investors' Latin America investment platforms. During his tenure at PREI, Mr. Lavín has executed an aggregate of US$4.5 billion of transactions, both in public and private markets, and including debt, equity and M&A. His responsibilities also include managing PREI Latin America's relationships with investment banks, investors, commercial banks and financial institutions. Mr. Lavín has a degree in Industrial Engineering from ITESM in Mexico City and holds an MBA from the University of Texas at Austin, where he was recipient of the Global Star Award.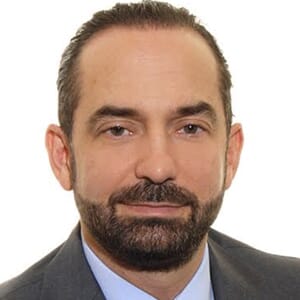 Federico
Martin Del Campo
CEOWalton Street Capital
Mexico
CEO of Walton Street Capital Mexico where he has led the capital raising and investment of over a billion USD in México. Before joining Walton Street Capital he was a Senior Director at GE Real Estate in Mexico City where he realized equity investments of over USD $350 million. He previously worked as an associate at JP Morgan Securities Inc. in New York. Federico has a degree in Economics from the Instituto Tecnológico Autónomo de México (ITAM) and an MBA from Harvard Business School.

CEOBanco Sabadell
Mexico
Es responsable de los sectores de Industria, Comercio y Real Estate en México y de la Región Occidente y Pacífico Norte. Tiene participación en el diseño y modelo de operación y atención a los clientes de Banca Corporativa por parte de Sabadell Capital en México.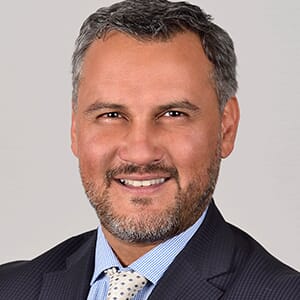 President Mexico, Regional Managing Director Latin AmericaNewmark
Mexico
Giovanni D'Agostino es Presidente de México y Director Gerente Regional para América Latina de Newmark, una de las firmas de asesoría inmobiliaria comercial líder en el mundo. Tiene más de dos décadas de experiencia en bienes raíces comerciales, brindando el más alto nivel de servicio. En los últimos tres años, ha liderado el crecimiento exponencial de Newmark México, posicionando a la empresa en más de 9 países de Latinoamérica y convirtiéndola en el líder más disruptivo de la región.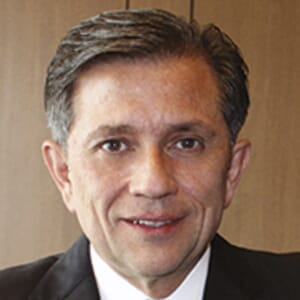 CEOFibra UNO
Mexico
Mr. Gonzalo Pedro Robina Ibarra serves as Chief Executive Officer of Fibra Uno. He has over 30 years of experience in the real estate sector. Before joining Fibra Uno, he was founder and Chairman of MexFund Private Investmetn Fund created in 2007. He was Chairman of Fenix Capital Group, a real estate fund owned by Deutsche Bank with over 7,000 real estate assets in Mexico and 14,000 properties under its management.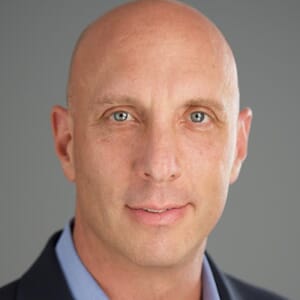 Managing PartnerTC Latin America Partners - NY
USA
Gregorio Schneider is the co-founder and Chief Investment Officer of TC Latin America Partners. He has more than 25 years of experience in emerging markets, investing in both the public and private markets through a variety of assets and strategies, including debt, equity, distressed assets and real estate. Prior to forming TC Latin America Partners, Gregorio was Managing Director and Head of Emerging Markets at Och-Ziff Capital Management, Portfolio Manager at The Rohatyn Group (TRG) and worked at Spinnaker Capital. Gregorio is a member of the EMPEA Latin America Council and the LAVCA real estate council. He holds an MBA from Columbia Business School and received a Bachelor of Business Administration from the ITAM in Mexico City.

Founder and Co-CEOThor Urbana
Mexico
Co-founder and Co-CEO: Mr. Fasja oversees the sourcing, acquisition and development of the company's projects. Previously as Director of Acquisitions and New Development at GFa, Mr. Fasja was involved in the construction and financing of over 7 million sqf of residential, resort, and retail real estate property in Mexico. While at GFa, Jaime oversaw the development and construction of more than 3 million sqf of projects.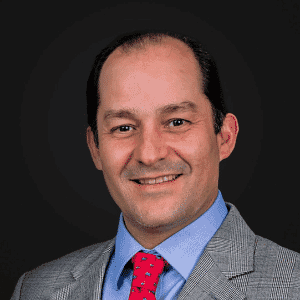 CEOFibra MTY
Mexico
Jorge Ávalos is Founding Partner and CEO of Fibra MTY, which went public in its initial public offering in December 2014. With more than 27 years of experience in the Finance Sector, Jorge was previously a Member of the Administrative Council of Banco Invex, and further acted as General Director of the bank's Northern Region. Jorge serves on the board of directors of several public and private companies and additionally participates in several trade associations, such as the Asociación Mexicana de Fibras (AMEFI), where he serves as a Member of the Communications and Marketing Committee.

Managing Director - MexicoIvanhoé Cambridge
Mexico
Jorge tiene una amplia experiencia en la industria de bienes raíces y más específicamente en la gestión de fondos inmobiliarios en México. Antes de unirse a Ivanhoé Cambridge, trabajó para PGIM Real Estate (Prudential), una firma de capital privado de bienes raíces donde fue jefe de transacciones para México. Antes de eso, Jorge fue director sénior de Tishman Speyer y también trabajó para las empresas de desarrollo inmobiliario y de inversión Tresalia Capital, Apollo Real Estate y AMB Property Corporation (ahora Prologis). Jorge tiene un MBA de la Wharton School of Business y un Bachelor's in Economics del Instituto Tecnológico Autónomo de México (ITAM). Habla con fluidez inglés y español.

CEOCINUK
Mexico
CEO de CINUK. Ha llevado a la compañía a ser un importante competidor en el mercado, cerrando 9 transacciones de más de US$500M de inversión, y un portafolio de más de 2,200 unidades residenciales, más de 125k m2 comerciales y 500 llaves hoteleras. Tiene más de 10 años de experiencia en desarrollo inmobiliario con CINUK y MIRA. Anteriormente, se desempeñó de 2009 a 2017 como CFO, COO y miembro del consejo de MIRA. Fue parte del comité que creció MIRA hasta ser uno de los líderes en el sector inmobiliario de México, administrando y desarrollando 25 proyectos con un inventario total de 12,300 unidades residenciales, 85,000 m2 comerciales y 42 hectáreas de tierra. Tiene experiencia administrado fondos institucionales por más de EU$1,300M.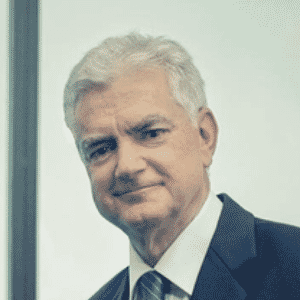 President, Latin AmericaPrologis
Mexico
Mr. Gutiérrez has been in the real estate sector since 1989, including President for Latin America for Prologis where he is responsible for all Brazil and Mexico related activities including operations, investments, acquisitions and industrial property development. Mr. Gutiérrez was co-founder of "Fondo Opción" (formerly G. Acción), the first public real estate company in Mexico, where he acted as Chief Executive Officer and is currently a member of the Executive Committee of Consejo de Empresas Globales. He is also a member the board of directors of Finaccess and Central de Estacionamientos. He also served as President of the AMPIP (The Mexican Association of Private Industrial Parks) from 2005 to 2006.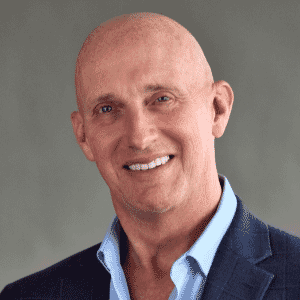 Presidente México and ColombiaCBRE
Mexico
Lyman Daniels es presidente de CBRE México desde el año 2009 y responsable de las operaciones en México. El Sr. Daniels es responsable de la dirección estratégica de la organización de servicios inmobiliarios líder en México, con más de 1,000 empleados, que realizan servicios de asesoría y consultoría, transacciones, valuaciones, facility management, project management y asset services. CBRE México, bajo su liderazgo, ha sido reconocida como la oficina con el más rápido crecimiento orgánico de CBRE a nivel mundial, durante más de cinco años.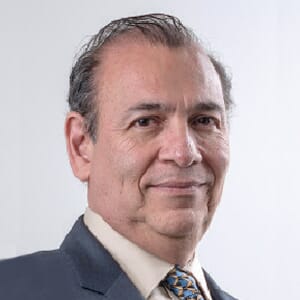 CEOFibra Inn
Mexico
Director General de Fibra Inn, del Asesor, del Gestor Hotelero y de la Administradora. Tiene más de 27 años de experiencia en la industria de bienes raíces y más de 34 años de experiencia en el área de Finanzas. Responsable de la administración de la fibra y de la adquisición y desarrollo de inmuebles. Se graduó como Ingeniero Mecánico de la Universidad Autónoma Metropolitana; cuenta con Maestría en Administración de Empresas del Instituto Panamericano de Alta Dirección de Empresas (IPADE) y Miembro, Ex Vice-Presidente, Secretario y Presidente del Foro 2003 del Capítulo Monterrey del IMEF, el prestigioso Instituto Mexicano de Ejecutivos de Finanzas, el cual cuenta entre sus miembros con los ejecutivos líderes de México en Finanzas.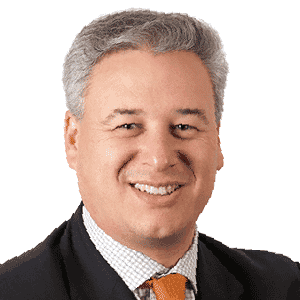 Managing DirectorCredit Suisse - Mexico
Mexico
Raul Gallegos is co-founder and Managing Director of a new Real Estate lending vehicle, CKD, launched in 3Q17. The fund focuses on issuing loans for income producing properties, including office buildings, retail centers, industrial properties and hotels. Prior to this, from 2013-2016, Raul was the President and CEO for GE in Mexico and before that he lead the Real Estate Business at GE Mexico for several years. Raúl began his career with GE in 1997 in Stamford, Connecticut with the Latin America group of GE Capital Structured Finance. Raúl is a Civil Engineer from Universidad Anáhuac and he has an MBA from Columbia University in New York.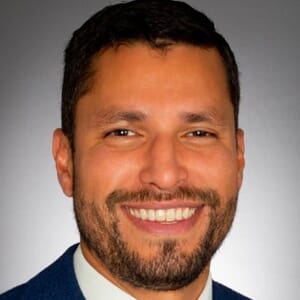 Senior DirectorGreystar
Mexico
Ricardo Amack is the senior director of Investments and Development for Greystar Mexico. He leads all aspects of the investment and development process for the Mexico market, including sourcing, underwriting, and execution of deals, as well as managing relationships with capital and development partners. Ricardo has an MBA with concentrations in Real Estate and Finance from the Kellogg School of Management at Northwestern, and a B.S. in Finance and Accounting from Syracuse University. Ricardo is a dual citizen of Costa Rica and USA.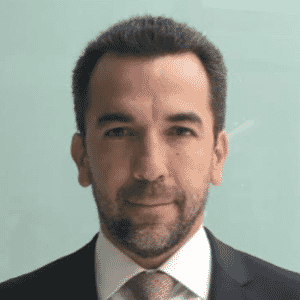 Chairman and CEOVertex Real Estate
Mexico
Mr. Ricardo Zúñiga is Founding Partner, Chairman and CEO of Vertex Real Estate Investors, a private equity real estate platform focused on investing third party institutional capital in Mexico's Real Estate Sector. Prior to his current responsibilities he was CEO of BCBA, Principal at O'Connor Capital Partners, Director at Hines Interests, Associate at Marriott Hotels and Operations Manager for Hardin Construction Group. Over his more than 23 years of real estate experience Mr. Zúñiga has been involved in either the construction, development, or financing of more than USD 3 billion of real estate property in Mexico including all asset classes.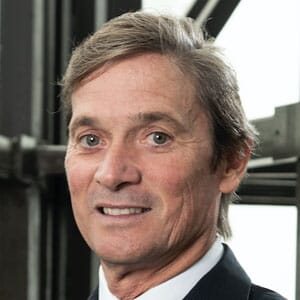 CEOInmobilia Desarrollos
Mexico
Nacido en Mérida. Ingeniero Industrial por el ITESM, así como miembro del IPADE con estudios de AD1 y AD2 y con amplia experiencia académica y profesional en el extranjero. Es Presidente del Consejo y Socio Fundador de Inmobilia Funds, empresa pública listada en la BMV, la cual fue la primera empresa yucateca en emitir CKDs. CEO y Socio Fundador de la empresa de premium real estate Inmobilia. Ha desarrollado mas de 13M m2 con grandes proyectos como Yucatan Country Club, Vía Montejo, SLS Cancun, Country Towers en Mérida, Four Seasons Caye Chapel en Belice, Aldea Zama en Tulum. Socio de proyectos con Related Group y U-Calli. Consejero Nacional Independiente y Presidente del Consejo Regional del Grupo Financiero Banorte para el Sur-Sureste.

CIOMIRA
Mexico
Roberto Pulido se unió a MIRA en 2008 como Asociado de Inversiones. En esta posición, el Sr. Pulido fue responsable del análisis financiero, underwriting, y análisis del mercado de diversas inversiones potenciales de MIRA, de igual forma participó en el proceso de colocación y negociación de inversiones cerradas por el grupo. En este rol, el Sr. Pulido fue responsable de cerrar transacciones por un valor de EU$250 millones. De 2012 a enero del 2015 fue director del proyecto Nuevo Sur (Monterrey) en donde fue responsable del diseño, construcción, desarrollo, ventas y mercadotecnia del mismo.

President & CEOFINSA
Mexico
Presidente y Director General de FINSA desde 2001, Sergio ha guiado la transformación de la compañía, llevando una empresa familiar a uno de los más importantes desarrolladores inmobiliarios en México. Argüelles estableció alianzas estratégicas con socios financieros institucionales con presencia internacional, asegurando de esta manera el crecimiento continuo de FINSA y acceso a mercados de capital globales. En 2014 Sergio fue nombrado EY Emprendedor del Año en México. Participa como miembro del consejo en BANCOMER-BBVA, BANAMEX-Citi y BANORTE. Participa también como miembro del consejo en la Fundación Niños y Niñas, Fundación FINSA y en la Universidad de Monterrey – UDEM.

Head of US East Coast and Latin AmericaUnion Investment Real Estate
USA
Tal Peri is a senior real estate investment and finance professional with over 20 years of industry experience across markets and product types. Tal has closed more than $5 billion of real estate transactions. He serves as Head of U.S. East Coast and Latin America for Union Investment Real Estate in their New York office with the primary responsibility of overseeing equity investment activities in these regions. Union Investment is the largest open-ended real estate fund in Germany with a global real estate AUM of $55 billion and a US AUM of $6 billion. Prior to this role, Tal was an Associate Director at WestLB, New York, where he was responsible for real estate acquisition and development finance transactions.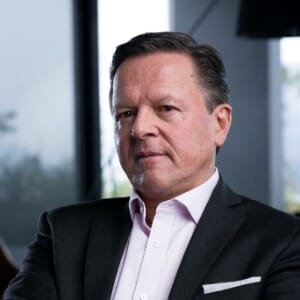 Managing Director Plataforma InmobiliariaArtha Capital
Mexico
Vicente Naves Ramos, Es Ingeniero Civil graduado con Mención Honorífica por la Universidad La Salle, cuenta con un MBA (Master in Business Administration) por el IPADE, además de diversos cursos. El Ingeniero Naves cuenta con 31 años de experiencia de trabajo, más de 25 años en desarrollo inmobiliario, siempre con una carrera ascendente. Cuenta con amplia experiencia como Director General en empresas desarrolladoras líderes y concesionarias de infraestructura. Fué Miembro del Consejo de Administración de Consorcio ARA (2008-2011) Liderazgo y dirección de equipos multifuncionales y de alto desempeño y Vicepresidente de la Cámara Nacional de la Industria de Promoción y Desarrollo de Vivienda (CANADEVI), 2000 a 2011.
Qué opinan nuestros miembros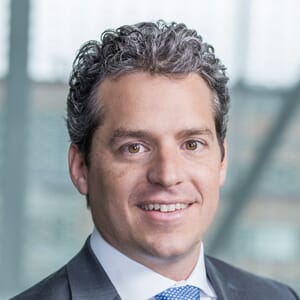 Managing Director - Head of LatAmIvanhoé Cambridge
Brazil
As the leader of the Latin America team, Adriano Mantesso is responsible for making RE investments locally, developing asset-management strategies and overseeing strategic partnerships for the region. Mr. Mantesso has extensive experience in the industry. Before joining Ivanhoé Cambridge in 2017, he worked for five years at the investment bank BTG Pactual, where he became Partner and Head of Income Producing Properties (RE), managing what was then the largest local REIT. From 2005 to 2012, he worked for Brazilian Capital, managing private and public RE investment funds.

CEOBanco Sabadell
Mexico
Es responsable de los sectores de Industria, Comercio y Real Estate en México y de la Región Occidente y Pacífico Norte. Tiene participación en el diseño y modelo de operación y atención a los clientes de Banca Corporativa por parte de Sabadell Capital en México.
This eMeeting is exclusive
for Premium members
This event is exclusive for GRI members.