Does Capital into Europe still stack up?
12th September
10:45 - 12:15 | CEST (GMT+2)
Join the event by applying for a membership.
Applying leaders will be validated by our team that will get in touch with more information to join the club. This membership will grant you access to our global community, allowing you to connect with more than 10K members, as well as to participate in our exclusive events.
Successful registration
83 people are attending
Credit: Dave Z / Shutterstock
2023's headlines are changing weekly; how are you making sense of interest rates, structural shifts in core portfolios, recapitalisations and valuations in your current real estate capital strategies across Europe?

Spend time with CIOs, CEO's and Chairperson's with Capital at risk across European real estate asset classes in a private and collegial setting. Available only to our Retreat GRI Club Members, and by invitation only to Real Estate CEOs of substantial property owners, this Retreat Member meeting will address pressing issues currently keeping leaders awake at night.
Inflation - When will the fog clear?
Geopolitical Risks & Market Volatility - Are they effectively being priced into our investment strategies?
War Chests - When will they open and where will the capital flow first?
Debt or Equity - What's more expensive, what's more risky?
Refinancing & Distress Deals - Where are prices likely to land
Philippe Dauba-Pantanacce
Executive Director - Senior Economist, Global Geopolitical Strategist, Global Research
Standard Chartered Bank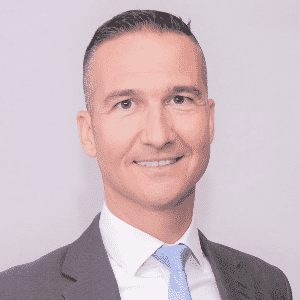 Philippe
Dauba-Pantanacce
Executive Director - Senior Economist, Global Geopolitical Strategist, Global ResearchStandard Chartered Bank
France
Philippe is responsible for Global Geopolitical Economic analysis, based in Paris. He joined the Bank in 2007 and was previously an economist covering the Middle East and Turkey. Philippe is in close contact with policy makers and multilateral institutions, and comments regularly in global media. Before joining the Bank, he worked for HSBC Asset Management, for the French embassy in Washington, and in the US Congress. He holds a Bachelor's degree in economics and a Master's in business from the University of Paris (Dauphine), and Master's degrees in international relations from Sciences-Po (Paris) and Columbia University. Philippe was recognised by Coalition Greenwich as one of the Most Helpful Analysts in Emerging Markets in 2021.

Global Macro Outlook
The rewiring of globalisation and other risks
Philippe is responsible for global geopolitical economic analysis, assessing global risks and their economic implications. After eight years covering the Middle East, he is leveraging his expertise in regional geopolitics to inform his global coverage. Philippe is in regular contact with policy makers and multilateral institutions. He participates in think-tank projects and regularly comments in global media. Before joining the Bank in 2007, Philippe worked for HSBC, for the French embassy in Washington and in the US Congress.
Economics or geopolitical risks: what are the biggest threats to Europe's outlook?
Ukraine war, tensions with China, the US election cycle coming back already: the themes investors talk about most
Looking ahead, what should we be paying attention to in 2024?
Some of the Retreat Members
What is a Club Meeting? How can I participate?
Our discussion co-chairs kick off the knowledge exchange. After that, you can join it as much as you like:
peer-to-peer, capital to product, and behind closed doors.

What is a Club Meeting
An in-person private meeting exclusive for Club Members. Spend time and participate in interactive discussions with the most senior players in the market.
Who can join
Senior investors, lenders, asset owners, and developers active in the real estate market. Exclusive event for members with a Bronze, Silver, Platinum, and Diamond level membership.

How to join
Click in "Join the event". If you're not a member yet, fill up the form for apply or upgrade your membership.
Become a Sponsor
Contact our team to find the sponsorship and exposure opportunities that best fit the strategy of your company.
Sponsorship opportunities
Successful registration

Warsaw | Poland
With the largest commercial real estate team in Europe and one of the biggest worldwide, CMS is well positioned to help investors, funders, developers, landlords and occupiers navigate all aspects of the real estate market and maximise their assets. Whatever the size and scope of your project or deal, with almost 800 real estate lawyers in 42 countries we have the resources to meet your needs quickly and efficiently, offering expert advice. We have been active in real estate in our markets for decades, so we understand the culture, the economic context, the local legal context and the history.
This event is exclusive for GRI members.