Co-host
Terça-feira, 15 de fevereiro
09:00 - 11:00 | Brasilia Time (GMT-3)
Torne-se membro e participe dos nossos encontros exclusivos.

Os líderes candidatos serão validados por nossa equipe que entrará em contato com mais informações sobre o clube. Sendo membro do GRI você terá acesso à nossa comunidade global, permitindo que você se conecte com mais de 10 mil membros, além de participar de nossos eventos exclusivos.
Our team will get in touch with you soon to confirm your participation
Credit: Jair Ferreira Belafacce / Shutterstock
LÍDER DO PROJETO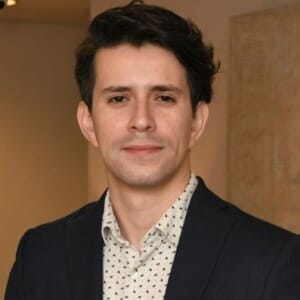 Moisés
Diretor Executivo, InfraestruturaGRI Club
O Ministério da Infraestrutura e o BNDES estão estruturando o estudo dos projetos de concessão de aproximadamente 8.300 km de rodovias federais, com o objetivo de otimizar o escoamento da produção agropecuária através da formação de um corredor logístico com infraestrutura de ponta, que permita um melhor acesso às hidrovias, além de gerar menor perda de carga durante o transporte.
Neste encontro do GRI, os membros estarão reunidos junto ao BNDES para discutir a agenda de projetos de concessão de rodovias federais prevista para 2022, com destaque para os lotes do centro norte, destacando modelagens e metodologias utilizadas (como o iRAP) inovações e perspectivas para investimentos nos trechos em questão.

Diretora de RI e SustentabilidadeArteris
Brazil
Executiva senior em gestão e desenvolvimento de negócios, coordenação e estruturação de projetos de grande porte com foco na área de logística. Experiência na coordenação de assuntos regulatórios com destaque para a renovação dos contratos portuários e das concessões ferroviárias junto ao Governo Federal, agências regulatórias e entidades do setor. Atuação como Conselheira de diversas empresas de mineração e logística no Brasil e no exterior de valor superior a US$ 500 milhões de faturamento. Atuação como head trader em área comercial e desenvolvimento de novos negócios através de parcerias para aumento das vendas e expansão para novos mercados.

Diretor de Concessões e PrivatizaçõesBNDES
Brazil
Diretor de Infraestrutura, Concessões e PPPs do BNDES, ex-secretário especial do Ministro da Economia do Brasil. Fábio tem uma vasta experiência em fusões e aquisições e investimentos em negócios de logística, além de um histórico que contém vários projetos de reestruturação de infra-estrutura logística e gerenciamento da cadeia de suprimentos em empresas líderes de vários setores, como transporte, energia, petróleo e gás, mineração, ferrovia, aço e transporte naval , produtos químicos, FMCG e telecomunicações.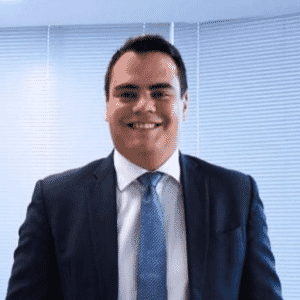 Secretário de Parcerias em TransportesMinistério da Economia
Brazil

Secretário Nacional de Transportes TerrestresMinistério da Infraestrutura
Brazil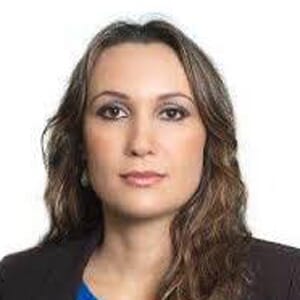 Natália
Marcassa de Souza
Consultora - PPPIFC
Brazil
É graduada em Ciências Econômicas pela UEL. Mestre em Economia pela UFSC. Especialista em Transportes Terrestres pela Politécnica da Universidade do Rio de Janeiro. Foi Gerente de Regulação e Outorga da Exploração de Rodovias, Diretora Interina da ANTT, Secretária Executiva do Ministério dos Transportes, Subchefe de Articulação e Monitoramento da Casa Civil/PR e atualmente é Secretária de Fomento, Planejamento e Parcerias do Ministério da Infraestrutura. Experiência na área de Gerenciamento de Projetos, Economia Industrial, Microeconomia, atuando principalmente nos seguintes temas: regulação, transportes, mudança técnica, monitoramento de projetos prioritários do Governo Federal.

Superintendente de Concessões de InfraestruturaANTT
Brazil
Conheça nosso exclusivo formato
Os encontros do GRI Club não têm palestrantes nem apresentações. Em vez disso, há uma série de discussões a portas fechadas, das quais todos podem participar livremente.
É como se você estivesse em sua própria sala de estar, conversando informalmente com colegas, num ambiente dinâmico.
Torne-se um patrocinador
Oportunidades de patrocinador
Successful registration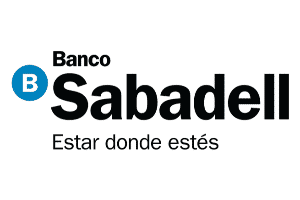 Ciudad de México | CMX | Mexico
Banco Sabadel é o quarto maior banco privado da Espanha, composto por diferentes bancos, marcas, subsidiarias e sociedades que cobrem todas as areas do setor financeiro e bancário, e que seguem um mesmo propósito: performance profissional e qualidade. Uma equipe jovem, qualificada e dotada dos recursos tecnológicos e comerciais mais modernose uma organização multi-marca e multi-canal focada no cliente permitem que o Banco Sabadell ocupe uma posição de destaque no mercado como banco pessoal e empresarial.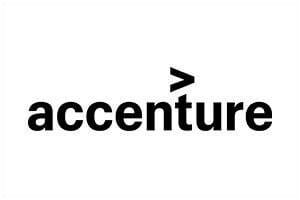 São Paulo | SP | Brazil
A Accenture é uma empresa líder global em serviços profissionais, com ampla atuação e oferta de soluções em estratégia de negócios, consultoria, digital, tecnologia e operações. Combinando experiência ímpar e competências especializadas em mais de 40 indústrias e todas as funções corporativas – e fortalecida pela maior rede de prestação de serviços no mundo –, a Accenture trabalha na interseção de negócio e tecnologia para ajudar companhias a melhorar seu desempenho e criar valor sustentável para seus stakeholders. Com cerca de 442.000 profissionais atendendo a clientes em mais de 120 países, a Accenture impulsiona a inovação para aprimorar a maneira como o mundo vive e trabalha. Visite www.accenture.com.br.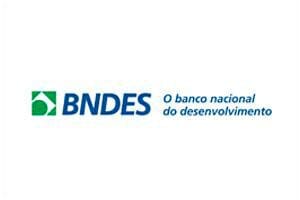 Rio De Janeiro | RJ | Brazil

A Global Talent é uma agência boutique de recrutamento dedicada exclusivamente aos mercados Imobiliário e de Infraestrutura. Com um know-how especializado nestes setores, nossa missão é encontrar verdadeiros talentos capazes de transformar sua empresa.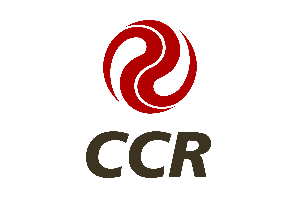 São Paulo | SP | Brazil
O Grupo CCR é uma das maiores companhias de concessão de infraestrutura da América Latina. Controla 3265 quilômetros de rodovias e atua no segmento de transporte de passageiros, aeroportuário, transmissão de dados de alta capacidade e de prestação de serviços aeroportuários nos Estados Unidos. Comprometida com o desenvolvimento sustentável, a CCR assinou o Pacto Global da ONU e, em 2017, pelo sexto ano consecutivo, faz parte do Índice de Sustentabilidade Empresarial (ISE) da BM&FBOVESPA.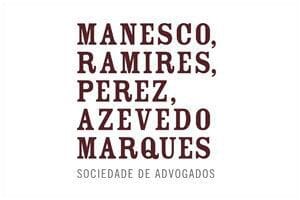 São Paulo | Brazil
O escritório Manesco, Ramires, Perez, Azevedo Marques Sociedade de Advogados foi fundado em 1991 e atualmente conta com cerca de 50 advogados. A empresa desempenhou um papel central durante as transformações institucionais ocorridas no Brasil desde a Constituição Brasileira de 1988 e participou da maioria dos grandes projetos de infraestrutura desde a década de 90, oferecendo assistência jurídica em direito público e empresarial a agentes públicos e privados.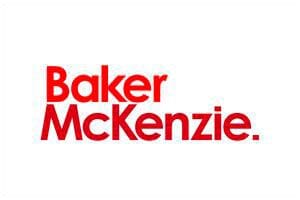 Bogota | Distrito Capital de Bogotá | Colombia
Baker McKenzie is recognized worldwide for its best-in-class client service, practices and for carrying out the most deals year-after-year through our unmatched global platform across 77 offices and 47 emerging and developed countries. Companies based in or with operations in Latin America, routinely rely on our leading cross-border and Latin America energy, mining & infrastructure attorneys for their most important transactional and disputes matters. As the largest law firm in Latin America with over 850 attorneys, we offer clients 60+ years of on-the-ground presence in the region, unique coverage in Latin America across our 15 offices and 7 countries*, and from major finance centers globally. *Through a cooperation agreement with Trench Rossi Watanabe, a Brazilian law firm

New York | NY | USA
A Fitch Ratings é uma importante provedora de ratings, comentários e pesquisas de crédito. Dedicada a gerar valor para além dos ratings, por meio de opiniões de crédito independentes e prospectivas, a Fitch Ratings oferece perspectivas globais moldadas por uma forte experiência no mercado local e um profundo conhecimento do mercado de crédito. O contexto adicional, a perspectiva e as visões que fornecemos ajudam os investidores a fazer importantes julgamentos de crédito com confiança. O Fitch Group é um líder global em serviços de informações financeiras, com operações em mais de 30 países. É composto por Fitch Ratings, líder global em ratings de crédito e pesquisas; Fitch Solutions, fornecedora líder de dados sobre o mercado de crédito, de ferramentas analíticas e de serviços de risco; e Fitch Learning, conceituada empresa de treinamento e desenvolvimento profissional. Com sedes em Londres e Nova York, o Fitch Group é controlado pela Hearst.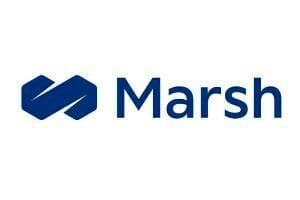 São Paulo | SP | Brazil
A Marsh é líder mundial em corretagem de seguros e gerenciamento de riscos. Ajudamos nossos clientes a definir, desenhar e distribuir soluções para os seus mais complexos riscos, abrindo um leque de novas oportunidades para o seu crescimento. A Marsh está presente em mais de 130 países e conta com mais de 35.000 colegas ao redor do mundo. Nosso time de especialistas trabalha em conjunto com nossos clientes para entregar soluções inovadoras e específicas para cada uma das indústrias, ajudando todos eles a proteger o seu futuro e a prosperar. Desde 1871, nossos clientes depositam sua confiança na Marsh que os ajuda a transformar os seus mais complexos riscos em oportunidades de crescimento.Temos uma grande capacidade para apoiar empresas, entidades governamentais, organizações e indivíduos em todo o mundo com o gerenciamento e consultoria de risco, corretagem de seguros, financiamento de risco alternativo e serviços para a gestão de programas de seguros.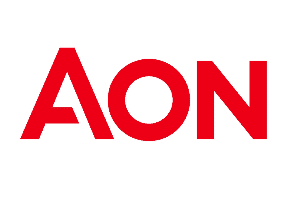 São Paulo | Brazil
A Aon Plc (NYSE: AON) é uma empresa global líder de serviços profissionais, que oferece ampla gama de soluções em riscos, previdência e saúde. Globalmente, nossos 50 mil colegas nos 120 países em que atuamos, potencializam resultados para clientes utilizando dados e análises proprietários, com o objetivo de fornecer perspectivas inovadoras, reduzindo volatilidade em seus negócios e oportunidades e melhorando seus desempenhos e performance.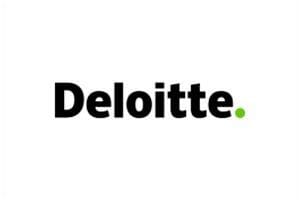 São Paulo | SP | Brazil
A Deloitte é uma das maiores empresas do mundo, entregando excelência nos serviços de gestão, consultoria e assessoria em 14 países, para mais da metade das maiores empresas listadas na Fortune Global 500, assim como para empresas e instituições públicas, importantes clientes locais e multinacionais em rápido crescimento. A Deloitte está comprometida em guiar o crescimento econômico e a apoiar uma sociedade sustentável. Utilizar a expertise da Deloitte para lidar com os desafios e oportunidades é a entrada para atingir crescimento individual, sucesso nos negócios e para criar uma sociedade próspera. A Deloitte possui uma equipe de infraestrutura e projetos de capital que oferece diversos serviços por todo o ciclo de vida do ativo, combinando as melhores práticas globais de sua experiência nos maiores e mais complexos projetos do mundo para ajudar seus clientes a maximizar o valor de seus investimentos.