62 people are attending
Credit: Indivicdual / Shutterstock


Walter
Manager Latin AmericaGRI Club
En su quinta edición, Mexico GRI Infra & Energy 2022 se consolida como el principal punto de encuentro del sector nacional de infraestructura y energía. Durante dos días completos, fondos, bancos de desarrollo, inversionistas, desarrolladores, autoridades gubernamentales y operadores de estos sectores se reúnen para discutir los retos en el desarrollo de infraestructura resiliente al clima y perspectivas para nuevos proyectos de inversión en el ambiente de las energías renovables, transporte e infraestructura urbana y social.
Al participar en este evento, puedes: Discutir temas en un formato informal, en el que todos puedan participar e interactuar

Compartir soluciones a los desafíos más comunes del mercado de infraestructura, movilidad, energía, saneamiento e infraestructura social

Construir nuevas oportunidades comerciales con inversores regionales y globales Debatir temas estratégicos para definir el futuro de los sectores y el desarrollo de nuevos proyectos de inversión

Conectarse con sus compañeros y conocer nuevos socios
Alejandro Padilla
Director General Adjunto de
Análisis Económico y Financiero
Grupo Financiero Banorte
Gabriel Yorio Gonzalez
Subsecretario de Hacienda
Secretaría de Hacienda y
Crédito Público de México
Visita guiada al CETRAM Martín Carrera, un desarrollo clave en la movilidad de CDMX que promueve la interconectividad con los usuarios provenientes del corredor nororiente de la Zona Metropolitana del Valle de México así como una mejora en la calidad de vida de la población de la zona mediante creación de espacios recreativos y vivienda. Visita Técnica planeada junto a Diana Muñozcano (Grupo Indi) y Manuel Casado, Director de Proyecto, quién compartirá sobre el modelo de negocio, procedimiento constructivo y los principales retos que se han presentado durante su desarrollo.
*Sujeto a disponibilidad
Martes, 23 de agosto
11h | Mexico Time (GMT-5)
Confirmar mi asistencia
Successful registration
Invitados Especiales de Ediciones Pasadas
Jesús Cantú Escalante
Titular de la Unidad de Competitividad y Competencia
Adrian de la Garza
Chief Economist
David Zamora Bueno
Secretario de Infra y Obra Pública
Alfredo Vara Alonso
ex-Director General
Fernando Tovar
ex-CEO & Country Manager
Carlos Morales
Director - Sovereign Group
ALGUNOS MIEMBROS DEL GRI CLUB INFRA
Advisory Board - Infra Club Mexico
Conoce nuestro formato exclusivo
GRI no tiene panelistas o presentaciones. En cambio existe una serie de discusiones exclusivas a puertas cerradas donde todos participan.
Como una conversación en tu propia sala de estar, la atmósfera es dinámica y permite que interactúe con sus pares en un ambiente informal y calificado.
Sé patrocinador.
Contacta a nuestro equipo y conoce las oportunidades de exposición que mejor se adapten a tu estrategia comercial
Oportunidades de patrocinio
Successful registration
Sectoral Club Partners Latam

Ciudad de México | CMX | Mexico
Banco Sabadell es el cuarto grupo bancario privado español, integrado por diferentes bancos, marcas, sociedades filiales y sociedades participadas que abarcan todos los ámbitos del negocio financiero bajo un denominador común: profesionalidad y calidad. Un equipo dotado de los recursos tecnológicos y comerciales más modernos, y una organización multimarca y multicanal enfocada al cliente permiten a Banco Sabadell ocupar una destacada posición en el mercado en banca personal y de empresas.

Bogota | Distrito Capital de Bogotá | Colombia
Baker McKenzie is recognized worldwide for its best-in-class client service, practices and for carrying out the most deals year-after-year through our unmatched global platform across 77 offices and 47 emerging and developed countries. Companies based in or with operations in Latin America, routinely rely on our leading cross-border and Latin America energy, mining & infrastructure attorneys for their most important transactional and disputes matters. As the largest law firm in Latin America with over 850 attorneys, we offer clients 60+ years of on-the-ground presence in the region, unique coverage in Latin America across our 15 offices and 7 countries*, and from major finance centers globally. *Through a cooperation agreement with Trench Rossi Watanabe, a Brazilian law firm

Bogotá | Distrito Capital de Bogotá | Colombia
A leading law firm, operating in 27 offices in 4 continents and more than 100 years of experience. We are passionate about law. We are passionate about people. We listen to our clients, we untangle their problems and we provide them with honest solutions. Our greatest satisfaction comes from the trust our clients place in us, enabling us to participate in the construction of their future.

New York | NY | USA
Fitch Ratings es un líder en la provisión de calificaciones, comentarios e investigación crediticios. Dedicada a brindar valor más allá de la calificación, por medio de opiniones crediticias independientes y prospectivas, Fitch Ratings ofrece perspectivas globales basadas en su experiencia sólida en el mercado local y conocimiento del mercado crediticio. Fitch Group es un líder global en servicios de información financiera, con operaciones en más de 30 países. Fitch Group está compuesto por: Fitch Ratings, Fitch Solutions y Fitch Learning. Con oficinas centrales en Londres y Nueva York, Fitch Group es propiedad de Hearst.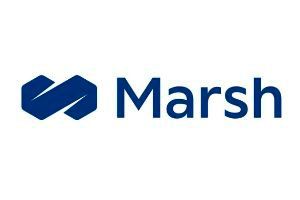 São Paulo | SP | Brazil
JLT Specialty (JLT) brinda servicios de corretaje de seguros, gestión de riesgos y consultoría en siniestros a grandes compañías internacionales.

Cuauhtémoc | CMX | Mexico
SMPS Legal is a full-service law firm formed by a team of experienced lawyers committed to offering integrated legal counsel in Mexico and Latin America from strategically located offices in Mexico, the US, Canada, and Colombia. For over 20 years, SMPS Legal has been successfully assisting domestic and foreign investors in leading their businesses in Latin America, covering a wide range of industries, such as real estate and infrastructure developments; energy and natural resources; automotive and manufacturing; retail; private equity and funds; TMT; aviation; transportation and logistics. Our partners are specialists in cross-border transactions, mergers, acquisitions, spin-offs, joint ventures, strategic alliances, foreign investments, tax consulting and litigation, financing, labor, and ESG, among other practices. SMPS Legal provides cutting-edge legal services to address the needs of its clients, some of which are today's most prominent corporations in the Region.