62 people are attending
Credit: Indivicdual / Shutterstock

Walter
Manager Latin AmericaGRI Club
En su quinta edición, Mexico GRI Infra & Energy 2022 se consolida como el principal punto de encuentro del sector nacional de infraestructura y energía. Durante dos días completos, fondos, bancos de desarrollo, inversionistas, desarrolladores, autoridades gubernamentales y operadores de estos sectores se reúnen para discutir los retos en el desarrollo de infraestructura resiliente al clima y perspectivas para nuevos proyectos de inversión en el ambiente de las energías renovables, transporte e infraestructura urbana y social.
Al participar en este evento, puedes: Discutir temas en un formato informal, en el que todos puedan participar e interactuar

Compartir soluciones a los desafíos más comunes del mercado de infraestructura, movilidad, energía, saneamiento e infraestructura social

Construir nuevas oportunidades comerciales con inversores regionales y globales Debatir temas estratégicos para definir el futuro de los sectores y el desarrollo de nuevos proyectos de inversión

Conectarse con sus compañeros y conocer nuevos socios
Alejandro Padilla
Director General Adjunto de
Análisis Económico y Financiero
Grupo Financiero Banorte
El Mtro Alejandro Padilla tiene más de 19 años de experiencia como economista y estratega de mercados profesional. Actualmente se desempeña como Director General Adjunto de Análisis Económico y Financiero de Grupo Financiero Banorte, institución con la cual ha colaborado en los últimos 12 años. Previo a su incorporación a Banorte trabajó por más de 3 años en el banco norteamericano J.P. Morgan Chase en el área de Análisis Económico y Estrategia de Mercados Emergentes. Asimismo, tiene experiencia en el sector de Micro finanzas en el área de Planeación Financiera y Relación con Inversionistas.
Tiene una Licenciatura en Economía por el Instituto Tecnológico Autónomo de México (ITAM) y una Maestría en Economía por la University of Stellenbosch.
Agenda
Opening Session | 24 de agosto, 16:00 - 17:00
Finanzas Sustentables
El inicio de una nueva era
Discusión Simultánea | 24 de agosto, 17:30 - 18:45
Energía e Infraestructura Regional
¿Cómo aprovechar la fuerza privada para consolidar proyectos estatales?
Discusión Simultánea | 24 de agosto, 17:30 - 18:45
Smart & Digital Cities
¿Cómo innovar frente a las nuevas demandas del consumidor?
Opening Session | 25 de agosto, 09:30 - 10:30
México 2023
Perspectivas económicas y claves de mercado
Special Guest
Alejandro

Padilla
Director General Adjunto de Análisis Económico y Financiero
Grupo Financiero Banorte
Discusión Simultánea | 25 de agosto, 11:15 - 12:15
Upstream Oil & Gas
¿Qué oportunidades aprovechar dentro de los marcos regulatorios para su crecimiento?
Discusión Simultánea | 25 de agosto, 11:15 - 12:15
Desarrollo Carretero
¿Qué caminos seguir para fortalecer la conectividad del país?
Discusión Simultánea | 25 de agosto, 12:45 - 13:45
Estructuras de Financiación Modernas
¿Qué necesita el mercado?
Discusión Simultánea | 25 de agosto, 12:45 - 13:45
Aeropuertos
¿Cuáles son las oportunidades que trae el futuro aeroportuario del País?
Discusión Simultánea | 25 de agosto, 15:00 - 16:00
Generación Distribuida
¿Una solución local para un reto nacional?
Discusión Simultánea | 25 de agosto, 15:00 - 16:00
Visión del inversionista institucional
¿Qué camino seguir para generar inversiones estratégicas? 
Closing Session | 25 de agosto, 16:30 - 17:30
ESG
¿Qué estándares se han posicionado en el mindset de la financiación de proyectos responsables?
Visita guiada al CETRAM Martín Carrera, un desarrollo clave en la movilidad de CDMX que promueve la interconectividad con los usuarios provenientes del corredor nororiente de la Zona Metropolitana del Valle de México así como una mejora en la calidad de vida de la población de la zona mediante creación de espacios recreativos y vivienda. Visita Técnica planeada junto a Diana Muñozcano (Grupo Indi) y Manuel Casado, Director de Proyecto, quién compartirá sobre el modelo de negocio, procedimiento constructivo y los principales retos que se han presentado durante su desarrollo.
*Sujeto a disponibilidad
Martes, 23 de agosto
11h | Mexico Time (GMT-5)
Confirmar mi asistencia
Successful registration
Invitados Especiales de Ediciones Pasadas
Jesús Cantú Escalante
Titular de la Unidad de Competitividad y Competencia
Adrian de la Garza
Chief Economist
David Zamora Bueno
Secretario de Infra y Obra Pública
Alfredo Vara Alonso
ex-Director General
Fernando Tovar
ex-CEO & Country Manager
Carlos Morales
Director - Sovereign Group
ALGUNOS MIEMBROS DEL GRI CLUB INFRA
Advisory Board - Infra Club Mexico

Head of Corporate Sustainability Mex & LAMHSBC Bank - Mexico
Mexico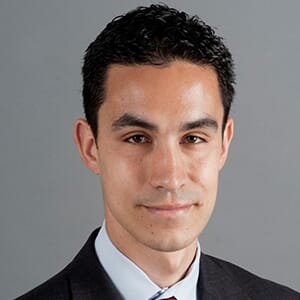 Energy Sector Lead para LACIFC - International Finance Corporation - México
USA
Desde el año 2006, Andrés está enfocado en la originación, estructuración y administración de inversiones de deuda y capital. Actualmente radica en la Ciudad de México, donde se trasladó desde Washington DC en noviembre de 2014 y desde donde ahora dirige el negocio de infraestructura de IFC en México y Centroamérica. Cuenta con más de 12 años de experiencia en inversiones en mercados emergentes, incluyendo 10 años en el sector de energía con IFC a nivel mundial. Sus responsabilidades incluyen actualmente originar y estructurar transacciones de capital que incluyen oportunidades de co-inversión en México para el Fondo China-México de US$1200 millones administrado por la Sociedad de Gestión de Activos de IFC. Recibió un MBA de IESE Barcelona.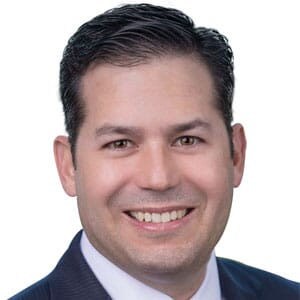 Socio, Lider del área de Energia/InfraBaker McKenzie
Mexico
Dirige el Grupo de Práctica de Energía, Minería e Infraestructura de Baker McKenzie en México. Maneja todos los asuntos legales relacionados con el desarrollo de bienes raíces, minería, infraestructura y grandes proyectos, y asesora a clientes en el desarrollo de proyectos relacionados con electricidad, petróleo, gas, combustibles, agua, desechos, GLP, GNL, biocombustibles, eficiencia energética. y licitaciones públicas convocadas por agencias gubernamentales mexicanas. Benjamín también representa a clientes ante las autoridades y agencias reguladoras en asuntos relacionados con permisos para proyectos de energía, y asesora a clientes en asuntos marítimos y de navegación, debida diligencia, contratos y financiamiento, asuntos regulatorios.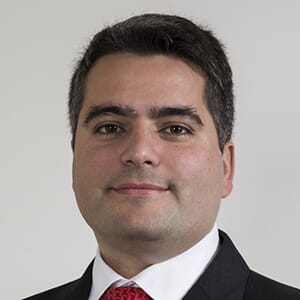 CEOAtlas Renewable Energy
USA
Carlos Barrera (Ucho) is currently CEO of Atlas Renewable Energy. Before joining Atlas Renewable Energy, Ucho worked at SunEdison for six years, as Managing Director & VP for Latin America where he grew the business from scratch to invest $1bn in a span of 4 years, and develop 500MW+ of projects financed and constructed. Prior to that time, Ucho was at BP in multiple executive roles across Oil & Gas, Cleantech Venture Capital, and Alternative Energy in London, Australia, China and Madrid. Ucho holds an Engineering degree from Lehigh University, a PLD certificate from Harvard University, and an Executive MBA from Kellogg, Northwestern University.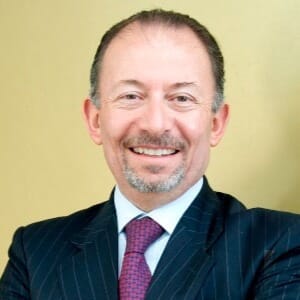 Gerente Corporativo de PaísesCAF - Banco de Desarrollo de América Latina - México
Mexico
Responsable de las operaciones de CAF como organismo multilateral en el país ante los sectores público y privado en las áreas estratégicas de la Institución como son infraestructura, desarrollo social, financiamiento al sector privado y asistencia técnica. Representante Legal de CAF en el país.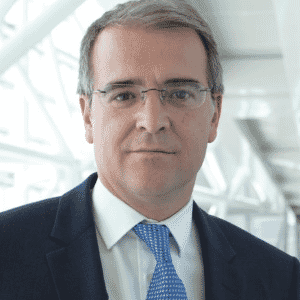 Director General, LatinoaméricaCDPQ - Caisse de dépôt et placement du Québec - Mexico
Mexico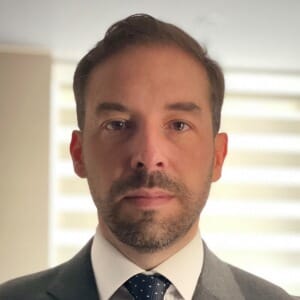 Jose
Antonio Rossier Guillot
Director GeneralBBVA - Mexico
Mexico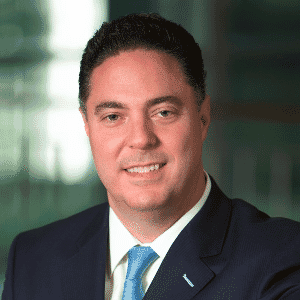 Managing DirectorBlackRock - Mexico
Mexico
Mr. Zertuche has over 16 years of experience investing in Mexican real assets. He is former Vice-President of I2, the leading infrastructure investment manager in Mexico acquired by BlackRock in October, 2015. His prior experience is in investment banking, including M&A, debt and equity capital markets transactions, asset management, strategy and operations. Mr. Zertuche was a founder of Infraestructura Institucional (I2) in 2010, and served as Chief Financial and Investment Officer since its inception in 2010. Prior to founding Infraestructura Institucional, Mr. Zertuche served as Chief Investment and Control Officer of Mexico Retail Properties (MRP Group), which he co-founded in October 2002.

Director GeneralAinda Energía & Infraestructura
Mexico
Licenciado en Economía por el MIT, cuenta con una Maestría en Administración Pública por la Universidad de Harvard. Ha ocupado cargos públicos y privados relacionados con el sector de infraestructura, entre los que destacan: Director General de Estudios de la Secretaría de Agricultura y Recursos Hidráulicos (1993–1994), socio fundador de Análisis y Desarrollo de Proyectos (ADP), Subsecretario de Transportes de la SCT (2006–2008), Jefe de la Unidad de Cambio Estructural de la SCT (2008–2009), Oficial Mayor de la Secretaría de Gobernación (2009–2010), Director General de GBM Infraestructura (2010–2015), Presidente del Consejo de Administración de Aeropuertos y Servicios Auxiliares (ASA) y Miembro Suplente del Consejo de PEMEX (2006-2007).

Director GeneralAleatica México
Mexico
Conoce nuestro formato exclusivo
GRI no tiene panelistas o presentaciones. En cambio existe una serie de discusiones exclusivas a puertas cerradas donde todos participan.
Como una conversación en tu propia sala de estar, la atmósfera es dinámica y permite que interactúe con sus pares en un ambiente informal y calificado.
Sé patrocinador.
Contacta a nuestro equipo y conoce las oportunidades de exposición que mejor se adapten a tu estrategia comercial
Oportunidades de patrocinio
Successful registration
Sectoral Club Partners Latam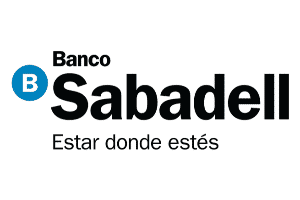 Ciudad de México | CMX | Mexico
Banco Sabadell es el cuarto grupo bancario privado español, integrado por diferentes bancos, marcas, sociedades filiales y sociedades participadas que abarcan todos los ámbitos del negocio financiero bajo un denominador común: profesionalidad y calidad. Un equipo dotado de los recursos tecnológicos y comerciales más modernos, y una organización multimarca y multicanal enfocada al cliente permiten a Banco Sabadell ocupar una destacada posición en el mercado en banca personal y de empresas.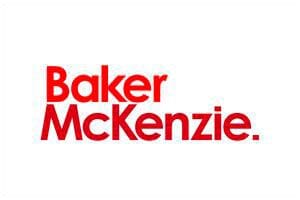 Bogota | Distrito Capital de Bogotá | Colombia
Baker McKenzie is recognized worldwide for its best-in-class client service, practices and for carrying out the most deals year-after-year through our unmatched global platform across 77 offices and 47 emerging and developed countries. Companies based in or with operations in Latin America, routinely rely on our leading cross-border and Latin America energy, mining & infrastructure attorneys for their most important transactional and disputes matters. As the largest law firm in Latin America with over 850 attorneys, we offer clients 60+ years of on-the-ground presence in the region, unique coverage in Latin America across our 15 offices and 7 countries*, and from major finance centers globally. *Through a cooperation agreement with Trench Rossi Watanabe, a Brazilian law firm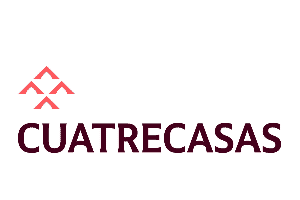 Bogotá | Distrito Capital de Bogotá | Colombia
A leading law firm, operating in 27 offices in 4 continents and more than 100 years of experience. We are passionate about law. We are passionate about people. We listen to our clients, we untangle their problems and we provide them with honest solutions. Our greatest satisfaction comes from the trust our clients place in us, enabling us to participate in the construction of their future.

New York | NY | USA
Fitch Ratings es un líder en la provisión de calificaciones, comentarios e investigación crediticios. Dedicada a brindar valor más allá de la calificación, por medio de opiniones crediticias independientes y prospectivas, Fitch Ratings ofrece perspectivas globales basadas en su experiencia sólida en el mercado local y conocimiento del mercado crediticio. Fitch Group es un líder global en servicios de información financiera, con operaciones en más de 30 países. Fitch Group está compuesto por: Fitch Ratings, Fitch Solutions y Fitch Learning. Con oficinas centrales en Londres y Nueva York, Fitch Group es propiedad de Hearst.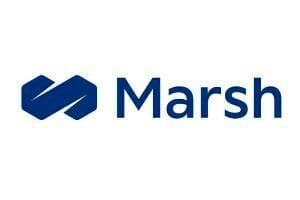 São Paulo | SP | Brazil
JLT Specialty (JLT) brinda servicios de corretaje de seguros, gestión de riesgos y consultoría en siniestros a grandes compañías internacionales.

Miguel Hidalgo | CMX | Mexico
This event is exclusive for GRI members.