Increasing capacity in a pandemic scenario
27th - 29th April
10:30 - 11:45 | Eastern Daylight Time (GMT-4)
Submit your interest (Non-members)
* Required fields
Our team will get in touch with you soon to confirm your participation
65 people are attending
Credit: Roman Kosolapov / Envato Elements
EVENT MANAGER

Moisés
Executive Director, Global InfrastructureGRI Club
The COVID-19 pandemic has overwhelmed many healthcare systems around the world, and governments are increasingly trying to meet their emergency needs by reaching out to the private sector to create impactful and sustainable public-private partnerships. However both the public and private sector must have a strategic vision on healthcare PPPs to mobilize resources, fight against the global pandemic, and generate an environment with better healthcare services to the population.
Around the Americas, GRI Infra members will gather for the GRI Healthcare PPPs eSummit to discuss how to harmonize the efforts of multiple stakeholders towards designing healthcare PPP strategy.
On this 3-day eSummit, investors, banks, construction companies, and top level advisors will join public authorities to share experience and approach questions such as project design and incentives, financing, service delivery and contract management.
When it comes to exchanging know-how and meeting the right people, physical barriers no longer exist. Join us for the most influential dialogue with the high-level energy leaderships - as if they were sitting right in your living room.
Networking & Interactive Format
Our discussion co-chairs kick off the knowledge exchange. After that, you can join is as much or as little as you like; peer-to-peer, capital to product, and behind closed doors.
Plan your business meetings and network with the eSummit participants
Private, candid discussions designed to foster dealflow and interaction; not just the listed co-chairs, but everyone in the room
Arrange a video call, or check who's online right now (green highlighted headshot) to message instantly
Follow our matchmaking suggestions, with AI generated business leads based on your inputted preferences
Project Design & Incentives
Transparency in PPPs - How to boost public perception and private sector confidence and turn projects less politicized?
Design decisions - What criteria to adopt to evaluate social needs and available resources?
Pilot program - What mechanisms can be deployed so countries gain experience with PPP structures?
Funding & Financing
Payment mechanisms - How to balance operating and financial risks?
Financing - What instruments and sources can make the projects bankable?
Multilateral banks - What role MDBs can play in this phase?
Service Delivery & Contract Management
Performance metrics - How to ensure financial incentives will lead to outstanding performance?
Hospital management - How to engage hospital management as early in the process as possible?
Monitoring - What are the ways to select knowledgeable and skilled supervisors?
Become a Sponsor
Contact our team and check the sponsorship and exposure opportunities according to the strategy of your company.
Sponsorship opportunities
Successful registration
Confirmed Participants
Plan your
business meetings
and
network
with the
eSummit participants
. Arrange a
video call
, or check who's online right (green highlight) now to message instantly.
Premium Members only
,
inquire here for an upgrade
.

Adolfo
Cimadevilla Cervera
Instituto Mexicano del Seguro Social
Mexico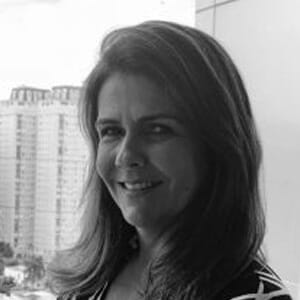 PartnerBF Capital
Brazil
Engenheira Química pela UFRJ e MBA em Finanças Corporativas pelo IBMEC Rio de Janeiro. Nos últimos anos ocupou cargos executivos na gestão de risco e operações estruturadas em bancos de investimentos. Ainda conta com experiência em áreas relacionadas à assessoria em M&A e relações com investidores.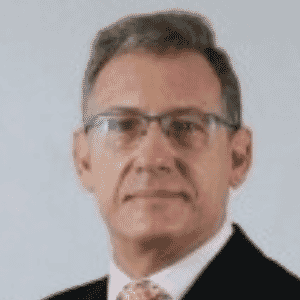 Global Head of Sustainability & Institutional RelationsAcciona Concesiones
Spain
Alberto Diaz del Rio has been appointed Global Head of Sustainability & Institutional Relations in December 2020. He is responsible to directing Acciona Concessions efforts in sustainability, both for new and existing businesses, aligned with Acciona world's leading position. As well as to developing relationships with major infrastructure institutions, corporates, investors or financiers, worldwide for Concessions and private infrastructure. He is also senior representative in events, seminars and specialized conventions.

Executive Director, Structured FinanceBanco Sabadell
Mexico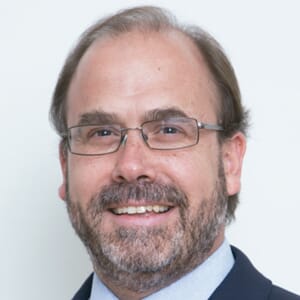 former Minister of Public Works, and DirectorFuturo 3030 Asociados
Chile

Investor Support DirectorProInversión - Agencia de Promoción de la Inversión Privada
Peru Business Director Southern ConeCSSO
Chile


Partner - InfrastructureBMA Advogados
Brazil
Ana Cândida experience involves various Administrative Law matters: public procurement and government agreements, concession of public services, public-private partnerships, public companies, administrative corruption, accountability and fiscal responsibility, corporate social investment, regulated sectors, administrative proceedings with public and controlling entities (Audit Courts and Comptrollers).She participated in relevant infrastructure projects related to airport, port,railway and water and sewage sectors. She is internationally referenced in relevant legal guides, such as Chambers & Partners Latin America and The Legal 500. She is also CP³P-F certified, that's granted by the APGM Public–Private Partnerships Certification Program™.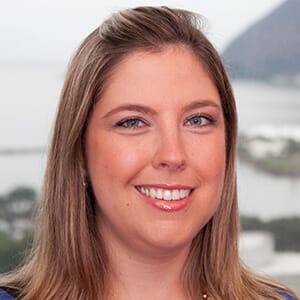 PartnerVeirano Advogados
Brazil
Ana Carolina Barretto heads the Projects, Banking and Natural Resources practice at Veirano Advogados. She specializes in project finance and infrastructure development. Ms. Barretto represents sponsors, lenders, EPC contractors and equipment suppliers with their acquisition, development and financing of infrastructure projects. She has advised clients on some of the most prominent infrastructure and project finance deals in Brazil. Ms. Barretto is widely recognized by international publications such as Chambers, The Legal 500, IFLR 1000, LatinLawyer 250 and Who's Who Legal as a leading lawyer for project development and finance, energy and construction law. She is a past chair of the International Bar Association's Power Law Committee.

Director of Construction & InfrastructureMarsh
Brazil
André Dabus is Director of Construction & Infrastructure of Marsh Brazil, Insurance broker authorized by Susep and lawyer formed by PUC-SP. Certification CP3P-F by APMG Internacional, he holds a postgraduate degree in Infrastructure Law from the FGV- SP and an executive MBA from Fundação Don Cabral. He is also a professor of the MBA of Insurance and Reinsurance Law of ESSP- Escola Superior de Seguros Privados and Professor of the MBA PPPs and Concessions - FESP-SP /LSE. Infrastructure Investment AnalystSURA Asset Management
Colombia

Structuring ManagerFDN - Financiera de Desarrollo Nacional
Colombia

Antonio
González Cuéllar Serrano
General ManagerSociedad Concesionaria Novo Hospital de Vigo - Acciona
Spain