Alexandre
Alexandre
Barreto de Souza
PresidentCADE
Brazil
Alexandre Barreto de Souza is CADE's President since 2017. He holds a master degree in management and a specialization in Public Management. He already worked at the Federal Senate, the Secretariat of Federal Revenue of Brazil, the National Treasury Secretariat and the Federal Court of Accounts. He has more than 25 years of experience in the public sector and has great expertise in procedural reform, fraud prevention and fight against bid-rigging.

Bruno
CEOMarlim Azul Energia Andre
Gerente do Departamento de O&GBNDES - Banco Nacional de Dese


Heloisa
Diretora de Estudos do Petróleo e GásEPE - Empresa de Pesquisa Energética

Symone
Diretora do Departamento de Gás NaturalMinistério de Minas e Energia do Brasil

Jorge
Managing DirectorAccenture
Brazil
Jorge Freire is a Managing Director based in São Paulo office. He currently leads the Gas, Water and Sanitation Industry for Brazil. Jorge Freire has over 25 years' experience at Strategy and Management Consulting leading several Industries such as Oil & Gas Industry, Power Utilities, Health and Education Industry aside of P&L control over US200 M portfolio. He was responsible to develop and conduct complex transformation programs ( Strategy Planning, Digital Strategy, Operating Model Review, Business and Technology Consulting) for large corporations, such as Petrobras, BR Distribuidora, Transpetro, Liquigás, Ultragaz, Supergasbras, Shell, Grupo Ultra, Ipiranga, , BRK Ambiental, AEGEA, Solvi Ambiental, Kroton Educacional, Estácio,and other
A expectativa de o Brasil estar entre os cinco principais produtores de gás natural do mundo levou o Governo Federal a lançar, em julho de 2019, o Novo Mercado de Gás. O Programa tem o intuito de construir um mercado de gás natural mais aberto e competitivo, reduzindo o preço do insumo, ampliando os investimentos nacionais e estrangeiros em infraestrutura de escoamento, processamento, transporte e distribuição de gás natural e desenvolvendo a economia do País.

Porém, enquanto o mercado comemorava algumas medidas iniciais adotadas e aguardava com grande expectativa a aprovação do marco legal do setor de gás natural (projeto de lei na forma de substitutivo ao PL nº 6.407/2013, do Relator Deputado Silas Câmara) - fundamental para o desenvolvimento do setor - a grave crise sanitária emergiu, acompanhada de uma recessão sem precedentes, com enorme impacto para toda a indústria do petróleo.

| | |
| --- | --- |
| | Diante deste novo e desafiador cenário, autoridades, investidores e operadores do setor irão se reunir neste eMeeting do GRI Club Infra para discutir, entre outras questões: |
Como consolidar o Novo Mercado de Gás brasileiro em um cenário de forte crise econômica e queda vertiginosa do preço do petróleo no mercado global?

Quais as perspectivas de aprovação do novo marco legal do setor em meio a tantas outras pautas emergenciais do Congresso?

Diante da crise do petróleo, quais o reais impactos e como fica o apetite dos investidores para desenvolver os projetos de E&P, escoamento e processamento?

Quais pontos do Plano Decenal para o setor necessitarão ser readequados e em que medida?
Participação é restrita a Membros do Clube e eMembers.
Se preferir entre em contato conosco por email, mande para [email protected].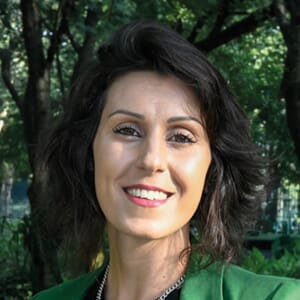 Melissa
Head of Infrastructure LatamGRI Club Infra
Graduated in Social Communication - Public Relations at Unisinos (BR), Postgraduate Institutional Advertising, Multimedia Communication and Organization of Events at the University of Florence - Italy, where she lived for seven years, she is completing an MBA in Agribusiness Management by ESALQ / USP. She has more than 10 years of experience in public relations and events with emphasis in the infrastructure and energy sectors.
Sectoral Club Partners Latam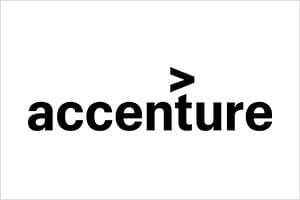 São Paulo | SP | Brazil
Accenture is a leading global professional services company, providing a broad range of services and solutions in strategy, consulting, digital, technology and operations. Combining unmatched experience and specialized skills across more than 40 industries and all business functions – underpinned by the world's largest delivery network – Accenture works at the intersection of business and technology to help clients improve their performance and create sustainable value for their stakeholders. With approximately 442,000 people serving clients in more than 120 countries, Accenture drives innovation to improve the way the world works and lives. Visit us at www.accenture.com.

Miami | FL | USA
Banco Sabadell is Spain's fourth largest private banking group, which is comprised of different banks, brands, subsidiaries and part-owned companies covering all areas of the financial business sector under a common denominator: professional performance and quality. A young, highly-qualified team, with the most modern, up-to-date technological and commercial resources and a multi-brand, multi-channel organisation focusing on the client enable Banco Sabadell to occupy an outstanding position in the personal and business banking markets.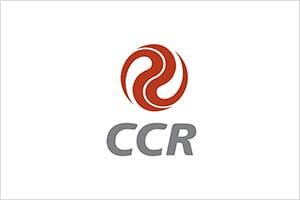 Sao Paulo | SP | Brazil
CCR Group is one of the major infrastructure concession companies in Latin America. Divided into four business units, CCR Highways SP, CCR Highways BR, CCR Mobility and CCR Airports, the company operates in the main transportation modes in the region. In the road segment, it controls 3,265 kilometres of highways in four Brazilian states where the highest concentration of GDP passes through. In the transportation of passengers, it holds the concessions of lines 4 and recently won the auction to manage lines 5 and 17 of the São Paulo metro system. In addition, it is responsible for the boat system and the VLT in Rio de Janeiro and the subway operation in the capital of Bahia, Salvador. In airport concessions, the company operates in the airports of Quito (Ecuador), San José (Costa Rica), Curaçao and Belo Horizonte (Brazil). Besides, the CCR Group also has expertise in high-capacity data transmission and airport services in the United States.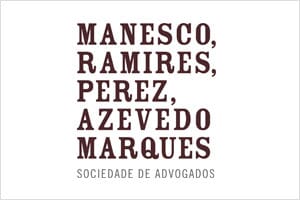 São Paulo | SP | Brazil
Manesco, Ramires, Perez, Azevedo Marques Law Firm was founded in 1991. The company had a central role during the institutional changes that occurred in Brazil since the enactment of the Brazilian Constitution of 1988 and participated in the most relevant infrastructure projects since the 1990, offering legal assistance in public and corporate law to public and private agents. Specifically in infrastructure, the Firm supports the structuring of large commercial ventures, either in the public area (concessions and PPPs) or in the private sector (EPC contracts). It has also consistently assisted the government in reviewing regulatory frameworks to enable investments to be made in a modern and secure institutional environment.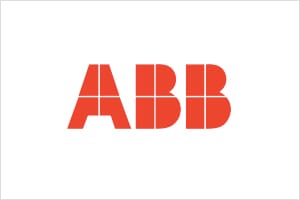 Guarulhos | SP | Brazil
ABB (ABBN: SIX Swiss Ex) is a pioneering technology leader in electrification products, robotics and motion, industrial automation and power grids, serving customers in utilities, industry and transport & infrastructure globally. Continuing a history of innovation spanning more than 130 years, ABB today is writing the future of industrial digitalization and driving the Energy and Fourth Industrial Revolutions. As title partner of Formula E, the fully electric international FIA motorsport class, ABB is pushing the boundaries of e-mobility to contribute to a sustainable future. ABB operates in more than 100 countries with about 136,000 employees.

New York | USA
Baker McKenzie is recognized worldwide for its best-in-class client service, practices and for carrying out the most deals year-after-year through our unmatched global platform across 77 offices and 47 emerging and developed countries. Companies based in or with operations in Latin America, routinely rely on our leading cross-border and Latin America energy, mining & infrastructure attorneys for their most important transactional and disputes matters. As the largest law firm in Latin America with over 850 attorneys, we offer clients 60+ years of on-the-ground presence in the region, unique coverage in Latin America across our 15 offices and 7 countries*, and from major finance centers globally. *Through a cooperation agreement with Trench Rossi Watanabe, a Brazilian law firm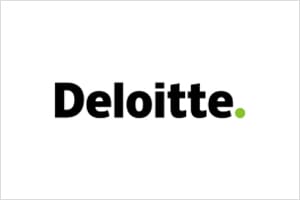 São Paulo | SP | Brazil
Deloitte is one of the world's leading firms, delivering outstanding management, consulting and advisory services in 154 countries, to more than one-half of the largest companies listed in Fortune Global 500, as well as public enterprises and institutions, locally important clients and fast-growing multinational companies. Deloitte is committed to driving economic growth and supporting a sustainable society. Using the Deloitte Network's insights to handling challenges and opportunities is the gateway to achieving individual growth, business success and to creating a prosperous society. Deloitte has an infrastructure and capital projects team that provides a wide range of services throughout the asset lifecycle, combining global best practices from their experience on the world's largest and most complex projects to help clients to maximize the value of their investment. We advise public and private sector projects commissioners, as well as both sides of a public-private partnership.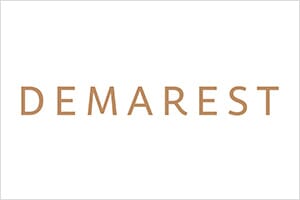 São Paulo | SP | Brazil
Established in 1948, Demarest is one of the most respected law firms in Brazil and is among the largest in Latin America. The firm offers a service of excellence to its clients through the collaborated support provided by more than 250 lawyers, as well as a workforce of nearly 700 employees in its structure. Our multidisciplinary performance model – enabling a perfect integration and synergy among its professionals – also contributes to Demarest's performance. Clients from all over the world are assisted in domestic and cross border transactions through an organizational structure that includes offices in the major cities of Brazil as well as in New York.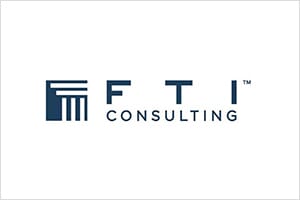 New York | USA
FTI Consulting, Inc. is a global business advisory firm dedicated to helping organizations manage change, mitigate risk and resolve disputes: financial, legal, operational, political & regulatory, reputational and transactional. Individually, each practice is a leader in its specific field, staffed with experts recognized for the depth of their knowledge and a track record of making an impact. With more than 4,700 employees located in 27 countries, FTI Consulting professionals work closely with clients to anticipate, illuminate and overcome complex business challenges and make the most of opportunities. Collectively, FTI Consulting offers a comprehensive suite of services designed to assist clients across the business cycle — from proactive risk management to the ability to respond rapidly to unexpected events and dynamic environments.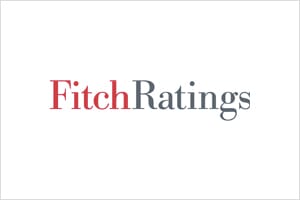 New York | NY | USA
Fitch Ratings is a leading provider of credit ratings, commentary, and research. Dedicated to providing value beyond the rating through independent and prospective credit opinions, Fitch Ratings offers global perspectives shaped by strong local market experience and credit market expertise. The additional context, perspective, and insights we provide help investors to make important credit judgments with confidence. Fitch Group is a global leader in financial information services with operations in more than 30 countries. Fitch Group is comprised of: Fitch Ratings, a global leader in credit ratings and research; Fitch Solutions, a leading provider of credit market data, analytical tools and risk services; and Fitch Learning, a preeminent training and professional development firm. With dual headquarters in London and New York, Fitch Group is owned by Hearst. For additional information, please visit fitchratings.com.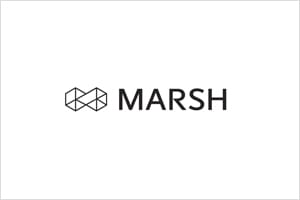 São Paulo | SP | Brazil
Marsh-JLT Specialty is the world's leading risk advisory and broking business for the Infrastructure Sector. Marsh-JLT Specialty delivers all phases of service to clients, comprising advice, risk transfer including insurance placement and the handling of claims. We help our clients with the complex nature of their risk management requirements, deliver growth, enhance returns, release capital and secure staff & assets in a world of continuous change.

SAO PAULO | SP | Brazil
As a global leader, Alvarez & Marsal is noted for its performance enhancement, restructuring and business consultancy services, which focus on boosting growth and accelerating results for clients. A&M has extensive experience in the infrastructure area and has delivered various management, restructuring and asset valuation projects for highway, port, energy and telecom ventures. A&M believes Brazil is a market that presents a range of opportunities that will help expand its service portfolio. It has therefore created the Infrastructure & Capital Projects (I&CP) department, staffed with consultants trained to offer clients a multidisciplinary approach analyzing a wide range of issues, including, strategy, finance, capital structure, tax, licensing, management and construction support, dispute resolution and asset development. A&M provides potential investors with support during the privatization process and is a one-stop-shop capable of validating underlying value-generating processes.

Alberto
PartnerL. O. Baptista Advogados
Brazil Ali
SócioVeirano Advogados Antônio
Diretor de MercadoPROMON S/A Antonio
Industrial Commercial DirectorPorto do Açu

Armando
CEOAngra Energy Partners Barbara
Gerente de Relações InstitucionaisPrumo Logistica Bianca
Institutionals Relations DirectorRosneft Bruno
Diretor & COOGreat Energy

Bruno
PartnerMayer Brown Tauil & Chequer
Brazil
Bruno counsels Brazilian and foreign clients on matters related to infrastructure projects, energy, oil and gas and mining. His experience includes mergers and acquisitions transactions, concessions, public-private partnerships, including PMIs, government purchases, project financing, tax; incentives and regulatory matters. He worked as a foreign associate in the New York office of Cleary Gottlieb Steen & Hamilton, and was a partner in the American law Firm of Mayer Brown. He is a Professor of graduate courses at Fundação Getulio Vargas (FGV). Carlos
Diretor ComercialSCGás

Celso
PartnerVieira Rezende Advogados
Celso has extensive experience in structured finance operations, mergers and acquisitions and transactions involving real estate assets. Represents for years some of the largest foreign and domestic banks and companies in complex operations involving companies and assets in Brazil. Celso is recognized among the leaders in his practice area in Brazil, by the IFLR1000, Latin Lawyer 250, Leaders League and Who's Who Legal guides, who published in their last issue: "Celso Continues a highly regarded practitioner with an impeccable knowledge of structured finance, syndications, securitizations and real estate matters in the Brazilian market". Celso
Executive Vice PresidentGolar Power

Claudia
General Director AmericasNew Development Bank Cristiano
Commercial ManagePorto do Açu

Need help?
WhatsApp Assistance
Monday to Friday - 8:30 a.m. to 6:00 p.m.