A origem do Comitê
Com o objetivo de estimular o desenvolvimento imobiliário local, por meio de geração de networking qualificado, discussões aprofundadas e aproximação entre o setor privado e entes públicos, o GRI Club Real Estate criou este grupo que reúne seus club members que atuam ou possuem forte interesse em atuar no Rio de Janeiro em suas distintas áreas de negócio imobiliárias.
Propósito
Este comitê tem o propósito de criar um foro mais profundo de discussões sobre o mercado do Rio de Janeiro, agindo como um conselho ou grupo de trabalho que seja capaz de se posicionar institucionalmente. Com um grupo sólido, tem como objetivo fomentar discussões aprofundadas que viabilizem investimentos e o crescimento do apetite pelo mercado fluminense.
Quem pode participar
O comitê é liderado por alguns dos principais investidores, desenvolvedores e players que atuam diretamente no Rio de Janeiro, porém suas reuniões são abertas a participação de todos os membros do GRI Club.
Dinâmica
Reuniões bimestrais, presenciais ou remotas, com duração de cerca de 1,5h

CDO | Chief Development Officer AmericasAccor
Brazil

Regional DirectorCBRE
Brazil

CIO & COOSão Carlos
Brazil


CEOParamis Capital
Brazil

CEOPivô Desenvolvimento Imobiliário
Brazil

Gestão de Ativos ImobiliáriosKinea Investimentos
Brazil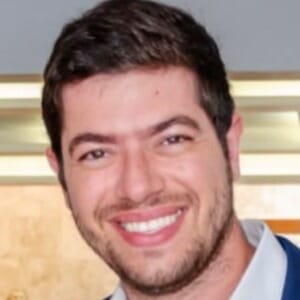 Head de Real EstateAllos
Brazil

PresidenteAliança Centro-Rio
Brazil

Real Estate - LeasingBR Properties
Brazil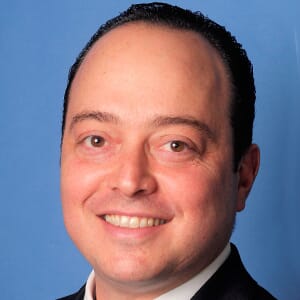 Director - Asset ManagementGTIS Partners - Brazil
Brazil
Paulo Millen is a Senior Director of Asset Management at GTIS, and is responsible for office development and asset management in Brazil. Mr. Millen's experience in the real estate industry began in 2005, specializing in construction and development of residential, commercial and mixed-use projects in Brazil. Prior to joining GTIS, Mr. Millen was a Development and Sales Manager focused on marketing and sales strategy at Lindencorp, a major São Paulo-based development and investment firm. Prior to Lindencorp, Mr. Millen was responsible for project approvals at CIPASA, a major land developer in São Paulo. Mr. Millen received a Civil Engineering degree from Fundação Armando Alvares Penteado (FAAP).

Partner - Real EstateVinci Partners
Brazil
Rodrigo Coelho é sócio do time de real estate da Vinci Partners e lidera a estratégia de investimentos no segmento de shopping centers. Foi responsável pela aquisição de 9 shopping centers e pelo investimento em 1 imóvel na estratégia de built to suit totalizando mais de R$ 900 milhões em valor de ativos e mais de R$ 400 milhões em operações estruturadas de financiamento. Anteriormente, fez parte do time imobiliário da Plural Capital (atual Banco Brasil Plural). De 2002 a 2010, trabalhou no Banco BBM, tendo passado pelas áreas de Produtos Estruturados, Análise de Crédito e Back Office. É formado em Engenharia de Produção pela PUC-Rio e possui MBA em Finanças e Mercado de Capitais pela FGV.

Diretor ImobiliárioSendas
Brazil


DiretorLobie
Brazil
Bacharel em Economia com domínio adicional em Matemática e curso de mestrado pelo Instituto de Matemática Pura e Aplicada (IMPA). Pesquisador de probabilidade, desenvolveu pesquisa em coloração de grafos com o Professor Simon Griffiths, titular da universidade de Oxford e pesquisador ajunto da PUC-Rio e IMPA.
Te convidamos a fazer parte deste grupo de protagonistas do mercado imobiliário. Não fique de fora, participe!
Quero ser membro do comitê
Por favor, descreva abaixo como você gostaria de ser envolvido no comitê e retornaremos em breve.
Successful registration

Club Manager Real Estate, BrazilGRI Club
Brazil
Executive with solid experience in relationships with clients and partners, responsible for the strategy, execution of events and club meetings. Good communication, ability to understand and provide solutions to increase visibility and improve brand positioning within events, bringing prospects closer, generating leads, strengthening commercial relationships, creating a high-level networking environment and helping to bring together the main players around of the world. Currently responsible for the relationship and development of new business at the Real Estate Brazil club.
Alguns momentos de nossos Comitês e eMeetings












Torne-se um patrocinador
Entre em contato com nossa equipe e conheça as oportunidades de destaque que melhor se adequa a sua estratégia comercial.
Get in Touch
Successful registration
Sectoral Club Partners Brazil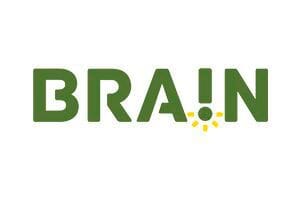 Curitiba | Brazil
BRAIN is a company of intelligence, research and market studies in Real Estate. Brain develops quantitative, qualitative researches, product tests, vocational studies and competitive analysis, with its own methodology throughout Brazil.

São Paulo | SP | Brazil
Globally recognized as the best and biggest real estate consulting firm, CBRE stablished in Brazil in 1979 and became one of the largest business platforms in Latin America. The company operates throughout the whole national territory through equipped and specialized departments to provide the best service to all it's customers. Within an aggressive international policy, through acquisitions of several companies around the world, the company expanded it's operations both to office and industrial users and occupiers, in Brazil and outside the country. CBRE offers a broad range of integrated services, the growing number of transactions and expertise acquired during its 238 years of existence in the world, provide CBRE a differentiated market knowledge, allowing the identification of the best opportunities and providing excelence to its consulting services, whether its clients are investors, developers, builders, occupants or owners.

São Paulo | SP | Brazil
A JFL Living é uma gestora de ativos imobiliários e pioneira em long stay de alto padrão no País, que tem como sócios Jorge Felipe Lemann e Carolina Burg Terpins. A proposta de um empreendimento JFL é um novo jeito demorar, com soluções tecnológicas, boa localização, áreas comuns adequadas, infraestrutura para prestação de serviços, tamanho dos apartamentos e custos condominiais controlados, além da integração com o entorno. O portfólio de ativos em operação conta com VHouse (Eusébio Matoso), VO 699 e GO 850 (Vila Olímpia),JML 747 (José Maria Lisboa) e JFL Faria Lima. Este ano ocorre a inauguração do JFL Nações Unidas, além de ter mais seis prédios em diferentes fases de desenvolvimento.

São Paulo | SP | Brazil
Tallento Gerenciadora has 30 years of experience in the real estate market in Brazil, with a portfolio of more than 6.5 million square meters and more than 1000 works managed throughout the country. Its goal is to minimize investors risks through proactive engineering actions that range from origination to execution. The company has a dynamic business philosophy, in continuous development, with different residential projects, offices, malls and logistics centers.

SP | Brazil
In search of the most innovative Construction and Proptechs startups in Latin America seeking to provide financial resources, knowledge and market access. We believe in the power of technology and entrepreneurship as a mechanism for transformation.

São Paulo | SP | Brazil
Yuca is your tech-driven property management company. Based in Brazil, the company invests, develops, and operates residential properties (from co-living, going through single-family homes, to multifamily buildings) using a fully integrated tech platform.
This eMeeting is exclusive
for Premium members
This event is exclusive for GRI members.