Credit: Lakobchuk / Envato Elements
Thursday, June 22nd
Sumadhura Capitol Tower Building, Bengaluru
Conversation on Data Centres – Growth drivers, trends and sustainability
A panel consisting of representatives of key stakeholders of the data centre industry co-moderated Deepak Jodhani by (Partner at Khaitan & Co) and Sandeep Singh (Senior Consultant-EDGE Green Buildings Program at IFC India) had an invigorating conversation on recent trends and growth of the data centre industry, potential of India becoming a data centre hub of Asia, relevance of sustainability aspects particularly in the mind of investors and regulatory changes that the industry hopes for.

Set out below are some key takeaways from the conversation:
Views on the growth of the Indian data centre industry over the next 4-5 years, and the key drivers
Data centres are a vital part of the digital economy ecosystem and with the growth in digital consumption due to roll out of 5G, cloud, AI and IoT, this quantum of data generation / consumption is only slated to increase

While the Covid-19 pandemic has been (and the enactment of the proposed data protection bill could be) an accelerator, it is not the key driver in the growth of the industry, which is largely driven by increasing content creation and cloud adoption

Majority of Indian enterprises are still running in captive mode and the shift of their IT load to cloud is going to be a key driver

Data centres have been accorded 'infrastructure status' under the Budget 2022-2023 by the Ministry of Finance, India which will result in cheaper and longer credit options for the industry, ease of availing financing under the ECB route and foreign financial sponsors considering the more flexible FVCI route for routing their investments

Government projects focusing on a digital economy will also boost this industry

While the price per MW is slated to fall on account of economies of scale, investors can still expect a good yield from value added services

It is likely that the growth of data centres will be limited to key cities like Mumbai, Chennai, NCR, Bengaluru and Hyderabad and opportunities for looking at data centres beyond Tier II and Tier III cities may be limited primarily on account of network connectivity. Other challenges in expanding beyond metros include proximity to customer locations, skilled manpower, power, fiber, etc
Does India have the potential of becoming the data centre hub of Asia?
Unlike in Singapore, the growth in India has been driven by customers in India for data generated in India. In that sense, the growth is more "local". However, the moratorium on data centres in Singapore, India's territorial advantage to business hubs in the Asia – Pacific region, availability of green power and cable landing certainly pegs India as the "hotspot" for data centres

India has the advantage of lower costs in terms of labour, raw materials, generators and cables which are locally available, unlike in countries like Singapore and Hong Kong that rely on imports

India also has the advantage of access to abundant green power at low costs which will allow the data centre industry to grow sustainably without having to chose between sustainability and profitability
What measures can the government take to boost the growth of data centres in India?
When it comes to regulations – less is more! The industry should not get mired in regulations like the telecom industry

The industry is hoping for more non-fiscal incentives in the form of single window clearance processes, uniformity in state policies, published standards and building norms

Government policies on data localisation and storage and data generating projects should feed into private data centre demand

Greater push to the renewable energy and sustainability framework as green power is a key driver
---
Contacts
Deepak

Jodhani
Partner | Corporate & Commercial Practice Group
Khaitan & Co - India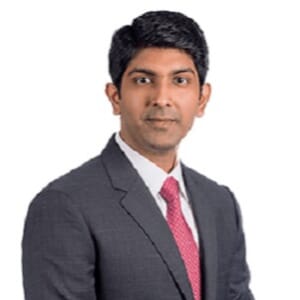 Partner | Corporate & Commercial Practice GroupKhaitan & Co - India
India
Deepak Jodhani is a Partner in the Corporate and Commercial Practice Group of Khaitan & Co (Mumbai office). Deepak has advised several clients on private equity investments, platform deals, strategic acquisitions, joint ventures, promoter exits (including bid situations), corporate restructurings (mergers, demergers), etc. He has tremendous experience in private equity in real estate, having acted for both investors and developers, across various real estate asset classes including commercial, industrial, retail, residential, etc. He is also a regular speaker at various conferences and public forums. Deepak has been recognised by IFLR 1000 as the "Notable Practitioner" for Private Equity and M&A consecutively in 2019 and 2020 rankings.
Sandeep

Singh
Global Business Development Lead - EDGE Green Buildings Program
IFC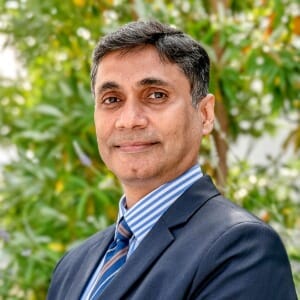 Global Business Development Lead - EDGE Green Buildings ProgramIFC
USA