SPECIAL GUEST
Nathalie

Palladitcheff
President & CEO
Ivanhoé Cambridge
MODERATOR
Ana

Estrada
Managing Director
Goldman Sachs
CO-CHAIR
Natalie

Howard
Head of Real Estate Debt
Schroders Investment Management

President & CEOIvanhoé Cambridge
Canada
As President and Chief Executive Officer of Ivanhoé Cambridge, Nathalie Palladitcheff is responsible for the Company's overall strategy, growth and evolution. After a successful career based in France and the Indian Ocean, she joined Ivanhoé Cambridge in 2015 as Executive Vice President and Chief Financial Officer and was appointed President in 2018. Her achievements from 2015 to 2019 include overseeing the Company's digital shift with a view to a sustainable and forward-looking performance.

Managing DirectorGoldman Sachs
United Kingdom
Ana is a managing director in the Merchant Banking Division responsible for sourcing executing and managing real estate investments across Europe. She joined Goldman Sachs in 2003 as an analyst and was named managing director in 2015. Ana earned a BS in Ec

Head of Real Estate DebtSchroders Investment Management
United Kingdom
Natalie joined Schroders in 2020 to create real estate debt strategies for Europe and the UK and to build a sizeable franchise for the Schroders Group in real estate debt. Natalie joined Schroders from DRC Capital, where she expanded their debt fund strategy and ran loan origination. Natalie has over 30 years' experience, starting her career as a loan originator with Paribas and Charterhouse Bank until she joined Morgan Stanley, where she was a founding member of the largest and most successful European CMBS platform.
22 people are attending
Credit: Sitravelalot / Shutterstock
EVENT MANAGER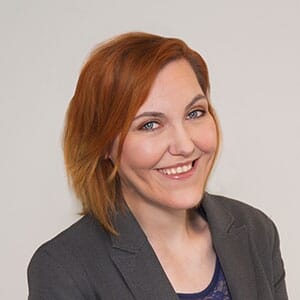 Kirsty Stevens
Kirsty Stevens
Partner
GRI Club
0787150599
12 years experience within conference production in infrastructure, tax, finance and real estate. Previously working with RICS for four years helping drive the global CPD rollout. I have been with GRI Club for over 4 years, from Sales Director, UK Markets Director, Content Director and now as Global Head of Content with Sales Specialty within our Europe and USA markets. Ask me about our European events,asset class specialisms and connecting wtih investors globally. BA Hons in Philosophy from Kings College London, hobbies include Rugby, Theatre Production and Time Out Tastemaker.
With institutional investors vetting fund managers more closely on their commitments to diversity, capital allocations might become dependent on such strategies in the future as well, while companies themselves seem to see benefits for company culture and diversifying approaches through a diverse workforce.
To support the global real estate industry, GRI Club is hosting this special meeting dedicated to fostering talent and support of women in real estate.
By invitation only for senior female executives in real estate investments lending, developing and with AUM; join the Europe GRI Community to discuss such challenges and opportunities through candid peer to peer discussions.
This event will precede the Europe GRI, for information on the Europe GRI, click here.
Timetable
Tuesday, November 8th
2022
Close
See complete schedule
11:00am - 12:00pm
 GRI Style Discussion
Women in the C Suite - Why do barriers still exist?
How do we go about boosting gender and diversity balance?

How does having more women in senior positions translate into the workforce & company culture?

Breaking the Glass Ceiling - Creating corporate cultures in support of female leadership and growth opportunities

Working the Numbers - What percentage of diversity will make a difference? 

How does a more balanced management team change working environments?

How do you prepare your workforce for diversity & inclusion? 

Organic Transitions - Building up diversity from junior level to board members

Unconscious biases and how to counteract them

Global industry benchmarking 

Creating gender neutral organisations

Positive Role Models - Creating successful diverse internal teams and departments
Meet our exclusive format.
GRI has no speakers, no presentations. Instead, you have a selection of closed-door discussions where everyone can participate.
Much like a conversation in your own living room, the dynamic environment allows you to engage with your peers in an informal and collegial setting.
Become a Sponsor
Contact our team and check the sponsorship and exposure opportunities according to the strategy of your company.
Sponsorship opportunities
Successful registration