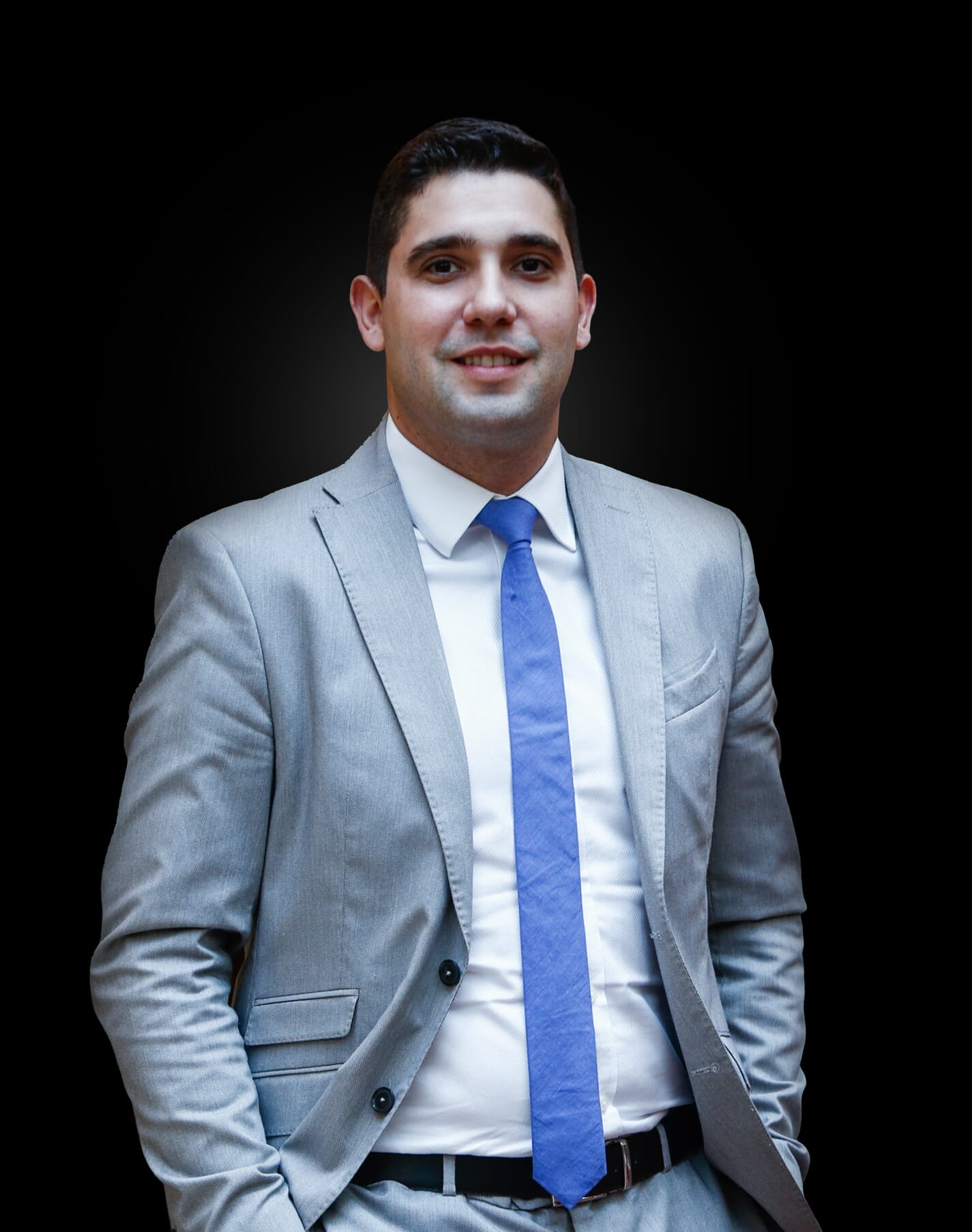 Diego Tavares
Diego Tavares
Managing Director
GRI Club
+55 19 9 99135588
+55 19 3203 0645
Managing Director and Senior Partner of the GRI Club, which brings together leading real estate and infrastructure players in more than 20 countries. He runs the club's real estate division in Europe, managing a highly evolved platform of conferences and member-only activities in a variety of locations across the continent.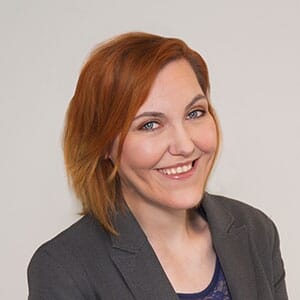 Kirsty Stevens
Kirsty Stevens
Global Head, Content & Production | Senior Director, UK Accounts
GRI Club
0787150599
12 years experience within conference production in infrastructure, tax, finance and real estate. Previously working with RICS for four years helping drive the global CPD rollout. I have been with GRI Club for over 4 years, from Sales Director, UK Markets Director, Content Director and now as Global Head of Content with Sales Specialty within our Europe and USA markets. Ask me about our European events,asset class specialisms and connecting wtih investors globally. BA Hons in Philosophy from Kings College London, hobbies include Rugby, Theatre Production and Time Out Tastemaker.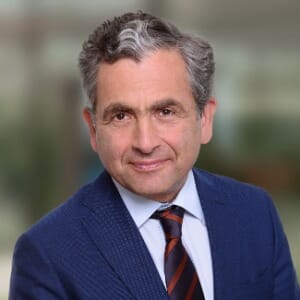 Head of International Real Estate FinanceBerlin Hyp
Germany
Assem El Alami is the Head of the International Real Estate Finance Sales Division of Berlin Hyp AG. As such he supervises four sales teams: Origination International Investors based in Berlin, as well as the offices in Paris, Amsterdam and Warsaw. Berlin Hyp's loan book accounts for approximately 25 bn EUR. Berlin Hyp provides financing for large scale property developments and real estate investments. Moreover, Berlin Hyp is member of the S-Finanzgruppe, the German saving banks group and acts as a center of competence for its 380 members. Being a law graduate, Assem has more than 20 years of experience in the real estate sector of which he has spent 10 years in France. He joined Berlin Hyp in 2010.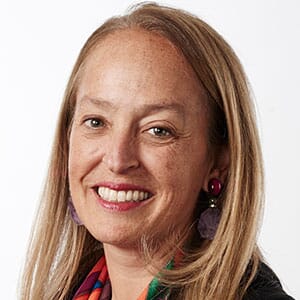 Head of FundraisingKennedy Wilson
United Kingdom
Audrey Klein is the Head of Fundraising for Kennedy Wilson Europe. Prior to this she held Head of Fundraising roles at several firms but is best known for starting the European business out of London for the Park Hill Real Estate Group, a Division of Blackstone, which she ran for 9 yrs. Prior to joining Park Hill, she ran her own business for 5 yrs marketing alternative asset funds across all asset classes including private equity, real estate and hedge funds to European investors comprised of pension funds, banks, family offices and high net worth individuals. She is a graduate of Northwestern University's Kellogg School of business where she received an MBA, and is also a graduate of Emory University with a degree in Economics.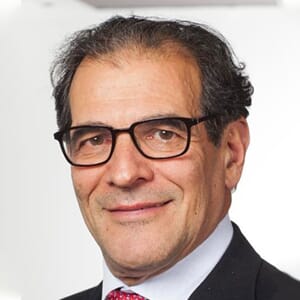 ChairmanContinuum Capital
Germany
Knobloch studied Law & Business Administration and is admitted to the German Bar. From 1979 until 1991 he was a Managing Partner of Allgemeine Bautraeger GmbH Cederbaum. In 1991 he joined the Frankfurter Hypothekenbank and was Chairman of the Managing Board of Directors of Eurohypo AG until 2008. From 2006 until 2008 he was Member of the Board of Managing Directors of Commerzbank AG. From November 2008 until August 2009 Knobloch was Member of the Supervisory Board of Hypo Real Estate Holding AG. From 2009 until 2012 Knobloch was Board Member of Schörghuber Group. He is Non Executive Director of Palatium Investment Management Ltd. and Deputy Chairman of Citycon Oyj Helsinki and Gem. Hertie Stiftung. He is also Partner at Continuum Capital.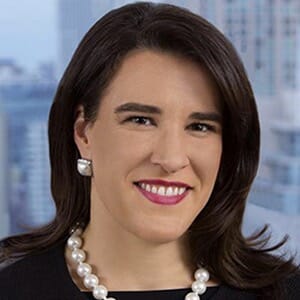 Managing PartnerGreene Park Capital
USA
Carrie Hiebeler invests in international and domestic healthcare opportunities - including hospitals, clinics, MOB, research life sciences. Her previous role was at Ventas (NYSE: VTR) where she was responsible for strategic growth including international expansion, new investments including hospitals and Academic University healthcare real estate. She started her career at DLJ in Equity Research covering major multinationals. From 2005-2012 she was at Bank of America Merrill Lynch's healthcare Investment Banking Division. She has an undergraduate degree from Northwestern University in Biomedical Engineering as well as an MBA from The Wharton School at the of University of Pennsylvania where she majored in Finance & Healthcare Management.

CEO RE & Head of Private MarketsHermes Pensions Management
United Kingdom
Chris is Head of Real Estate & Private Markets and a member of Hermes' Executive Committee. Chris joined Hermes in 2010, having successfully established Australian fund manager QIC's European office in London. Prior to that he was head of European Property at HSBC. Chris spent the majority of his career as a fund manager at Prudential, where he led the diversification of its UK real estate exposure into overseas markets in 2001.

Head of Aventicum Real EstateAventicum
Switzerland
Christophe Tangheis the Managing Director of Aventicum Real Estate, Chairman of the Investment Committee and the Screening Committee, a member of the Board of Directors of the General Partner (the Board), and is responsible for managing all of Aventicum's real estate activities. Mr. Tanghe is a Belgian national and has over 33 years of real estate and private equity investment, investment and fund management, operations, development and advisory experience. Prior to joining Aventicum, Mr. Tanghe held several senior positions at ING Real Estate, Hines, Lehman Brothers, Security Capital and J.P. Morgan.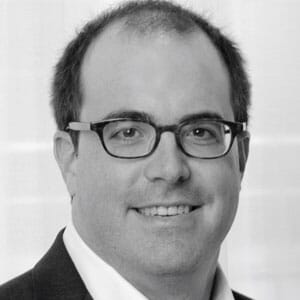 FounderLacarne Capital
United Kingdom

Managing DirectorFortress
United Kingdom
Cyril Courbage joined as a Managing Director of the Credit and Real Estate Funds in the London office in February of 2012. Mr. Courbage is responsible for debt and equity investing across the Credit and Real Estate Funds in Europe. Prior to joining Fortress in February 2012, Mr. Courbage spent 10 years at Deutsche Bank in London where he was the European head of the Commercial Real Estate group, an activity encompassing financing and special situation principal investments. Prior to that, Mr. Courbage spent six years at Merrill Lynch, initially in the Distressed Debt group and subsequently as a director of the real estate Global Principal Investment business.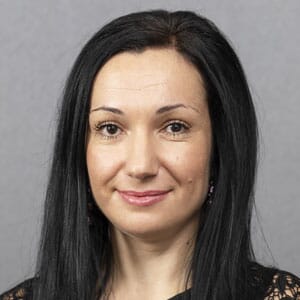 Chief Investment OfficerLion's Head
Bulgaria
Elitsa has 14 years of professional experience in real estate and M&A transactions. She has spent 10 years with AG Capital and has been responsible for the business development and execution of key investment and partnership transactions. Elitsa was involved with Lion's Head Investments, a regional commercial property investor and asset manager, since its inception helping establish the partnership between Old Mutual Property and AG Capital, and build the company's portfolio. She has obtained MA and BA in Business Administration & Strategic Management from Sofia University St. Kliment Ohridski.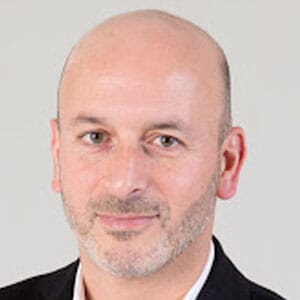 CEOMoZaïC Asset Management
France
Frédéric is Managing Partner of Mozaïc AM and has over 15 years experience in the healthcare sector. MoZaïC manages over 250M€ of healthcare assets over 4 geographies (France, Germany, Italy and Spain) Prior to this, he was the President of Senior Santé, an owner and operator of nursing homes in France. During his tenure, he was responsible for operations developing the group's operating model and processes. During that period it funded, developed, built, delivered and sold 11 nursing homes (circa 50,000 m2). Before Senior Santé/B-Patrimoine, Frédéric held various positions within HSBC (London) and Lazard (New York and London) Frédéric graduated from ESSEC Business School in Paris and speaks French, English, Spanish, Italian and Arabic.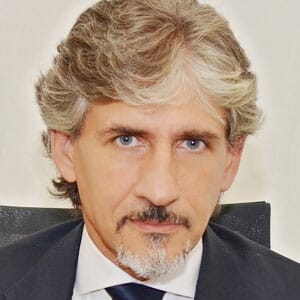 CEOFabrica Immobiliare
Italy
Lawyer, with a solid experience and an outstanding track record in the real estate sector. He has been general director and, subsequently, Vice President of Sorgente SpA, Lately he has been appointed CEO of Domus Italia SpA. During his professional career he has also been Director of Futura SpA, head, in the liquidation phase on a mandate by Bank of Italy, of Sicilcassa SpA (management of NPLs for 4 bln €) and Law professor at the University of Palermo.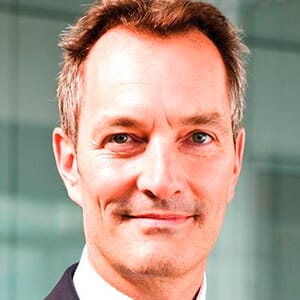 MD, Head of Investment Transactions EUBarings Asset Management
United Kingdom
Gunther Deutsch is Barings Head of Transactions Europe and Managing Director at Barings Germany. He is overseeing the investment markets Sweden, Finland, The Netherlands, Germany, Italy, Spain, France and the UK. Transaction volume executed over the last 3 years. 3 bn EUR of acquisistions and 2.25 bn EUR of dispositions. Prior to co-founding PAMERA in 2010 (before its acquisition by Cornerstone/Barings in 2014), Gunther Deutsch was founder and owner of the asset management platform Metis Asset Management GmbH in 2004. Previous to that, he spent 13 years in senior positions at Deutsche Bank (RREEF) and Jones Lang LaSalle (JLL) in Munich, Berlin and New York.

PartnerTPG
United Kingdom
Mr. Piper is a Partner based in London and a member of TPG Real Estate's Investment Committee. Prior to joining TPG, he was a Partner in the Real Estate Group at Ares Management, where he spent 12 years, before which he was a member of the European Mergers & Acquisitions Group at Credit Suisse. He received a Masters degree in Physics from the University of Cambridge, where he graduated with First Class Honours. Mr. Piper serves on the board of Arlington Business Parks, a UK-based owner and manager of high quality office parks. He is also a trustee of the Royal Trinity Hospice, a charity providing care and support for those with life-limiting conditions in London.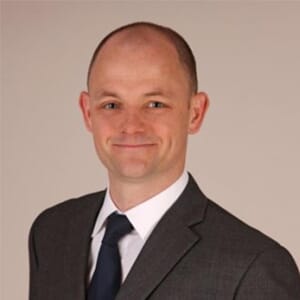 Co-Head of EMEA RE FinanceGoldman Sachs
United Kingdom
Jan is Co-Head of Real Estate Finance for the EMEA Region at Goldman Sachs. He has extensive transaction experience across asset classes including hospitality, office, logistics, retail, datacenter, cold storage assets as well as SPL/NPL portfolio financing and construction finance. He has worked in various jurisdictions across Europe. Prior to joining Goldman Sachs, Jan worked at Bank of America Merrill Lynch and Citi in real estate finance, securitization and investment banking.

PartnerEuropa Capital
United Kingdom
Jason is a Partner & an Investment Committee member at Europa Capital LLP. As Fund Manager for the pan-European value-add series, his responsibilities also include investment activity in Southern Europe, with a primary focus on originating & managing investments in Spain & Italy. He joined Europa Capital in 2005 where he has gathered pan-European experience also working in the UK, German, Austrian, Polish & French markets in the retail, office & residential RE sectors. Jason started his RE career at MEPC Ltd, where he worked on the development of its business park portfolio. Jason has been working in RE for over 18 years, holds a post-graduate MSc in RE from Reading University & is a Member of the Royal Institution of Chartered Surveyors.

Managing Director, Head of EuropeQuadReal Property Group
United Kingdom
Jay Kwan joined QuadReal as Managing Director, Head of Europe in February 2018. His focus is on building the international portfolio, with an emphasis on investing in Global Cities in the U.K. and Europe. Jay was formerly an MD at TPG Real Estate, the real estate investment group of private equity firm TPG, specifically focused on European investments. Prior to joining TPG in 2016, Jay was a Partner at Grove International Partners (formerly Soros Real Estate Partners), where he spent 13 years investing in three continents across all asset classes at both the corporate and asset level. Jay began his career at Lehman Brothers Real Estate Partners in New York in 2001. Jay graduated with a BA in Economics and Political Science from Columbia NY

Managing Director and Head of IR EuropeColony Capital
France
Jean-Philippe Besse is Managing Director, Head of Investor Relations – Europe at Colony Capital, Inc. Mr. Besse is responsible for overseeing Colony Capital's investor relations efforts in Europe and developing its current and prospective European investors. Prior to joining Colony Capital in 2017, Mr. Besse was partner at La Française AM, a leading asset manager in Europe, where he was Head of International Development, interfacing with European and Middle Eastern investors on all aspects of capital formation across various asset management expertise. He started his professional career within the AXA group in New York and Paris where he was Head of Marketing for AXA Financial Products. Mr. Besse graduated from Ecole Polytechnique

CIORound Hill Capital
United Kingdom

Group CEOHB Reavis
Slovakia
Marian Herman is the CEO and Member of the Board of Directors of HB Reavis Group. Previously, as Group CFO, he was responsible for all of the company's finance-related activities including debt financing, divestments, investment management, budgeting, controlling and accounting. He joined HB Reavis in 2010 as Head of Investment Management & Divestments. In this role he was responsible for the Group's M&A and divestment activities across all markets, having successfully concluded over €1bn of commercial RE deals. Marian has over 20 years of experience in investment mgmt and investment banking. Prior to joining HB Reavis, he had been working for over 10 years in London for RREEF Infrastructure, Deutsche Bank and ING Group

Head of Debt & Special SituationsLaSalle Investment Management
United Kingdom
Previously, Michael Zerda was the head of Europe for Blackstone's Real Estate Debt Strategies group, based in London. Prior to joining Blackstone, Mr. Zerda spent six years at LaSalle Investment Management overseeing the set-up and growth of its debt investment and special situations group. Prior to that, Mr. Zerda worked in Merrill Lynch's real estate private equity group as a Vice President focused on pan-European equity investments and at Archon, Goldman Sachs' real estate and distressed loan management platform. Mr. Zerda received a BA in Finance from the Neely School of Business at Texas Christian University.

Head of AcquisitionsSwiss Life REIM
France
Mr. Pham is a Senior Fund & Portfolio Manager at Swiss Life Asset Managers, responsible for acquisitions in France, Belgium and Luxembourg for Swiss Life's German and Swiss funds, as well as sourcing, structuring and executing deals in Italy, Spain and Portugal for the group. Prior to that, he was at GE Real Estate in a number of roles, the last one being European Head of Portfolio Management, as well as at Lehman Brothers Real Estate Partners where he was a Principal responsible for investments in France. Mr. Pham also worked as a project engineer for the City of Vancouver. Mr. Pham holds a Bachelor of Engineering (Civil) from McGill University, a Masters in Engineering from the University of British Columbia and an M.B.A. from INSEAD.

Co-Owner & Managing PartnerGriffin Real Estate
Poland
Nebil Senman is Co-Owner and a Managing Partner of Griffin Real Estate, the largest and most active investment manager in private equity real estate in CEE with equity invested over EUR 2BN and AuM of over EUR 5BN. Previously, Nebil was heading for nine years Oaktree's German and Polish real estate investments and operations, leading transactions an setting-up new platforms worth several billion Euro. Before joining Oaktree, Nebil spent eight years within the real estate advisory and corporate finance division at Ernst & Young Real Estate (previously Arthur Andersen) where he held different managerial positions.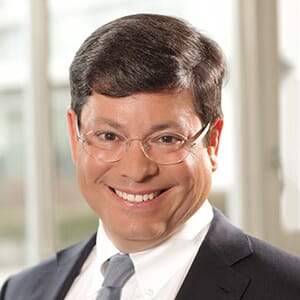 Chairman & CEOWING
Hungary
Wing's Chairman & CEO, and shareholder. Has worked in CEE since 1990, and held the position of Wing's Chairman & CEO since the company's establishment in 1999. During this time he was tasked with the establishment of Wing, management of the company's integrated investment and development activity, its office, retail, industrial, hotel and residential projects and services portfolio as well as its international expansion in Poland via its stake in ECHO Investment where he is Chairman of the Supervisory Board. Graduated from Princeton University (Woodrow Wilson School of Public and International Affairs, Princeton University – BA) and the Diplomatic Academy of Vienna – MA). Speaks English, Hungarian, French, German and Spanish.

MD, REF Continental Europe Westpbb Deutsche Pfandbriefbank
Germany
Norbert Müller is Managing Director at pbb Deutsche Pfandbriefbank, in charge of Real Estate Finance in Continental Europe West (Scandinavia, Benelux, France and Spain) with teams in Munich, Paris, Stockholm and Madrid. He has been working in the property industry for more than 30 years of which more than 10 years as International Director in the Capital Markets Group at Jones Lang LaSalle. Norbert Müller has in-depth knowledge of and experience in most of the real estate markets on the Continent, including Germany. He speaks fluently German, French, English and Dutch.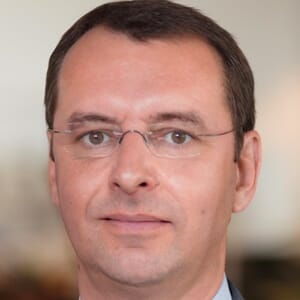 Managing DirectorErste Group Bank AG
Austria
Mr. Patrick Zehetmayr is Head of Group Commercial Real Estate at Erste Group Bank AG. Prior to that, he was a Member of the Board at Immorent AG. He had experiences at Erste Group Bank AG as Head of Relationship Management for the Group Larges Corporates Business, Head of Debt Capital Markets, Treasury and as a Trader for Fixed Income Derivatives. He speaks English and German.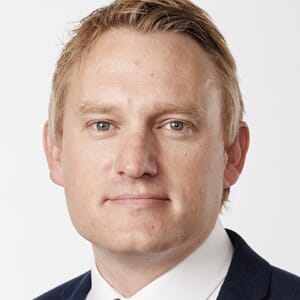 Head of Investment EuropeCromwell Property Group
United Kingdom
Rob joined Cromwell Property Group as a Fund Manager quickly taking on further responsibility for a number of key funds. With Rob's experience and expertise in acquisitions, he took on the role as Head of Transactions for Europe, managing the regional transaction teams, underwriting and closing on all acquisitions for both in-house Funds and Joint Venture partners. Now as Head of Investments, Rob's focus is growing the European business through new Fund Products, Joint Ventures and strategic acquisitions. Rob has over 24 years of commercial property experience. Prior to joining the business, he worked at the investment agency, Allsop, and as an acquisitions and development specialist at ING Investment Management.

Senior Vice President, Operations and Strategic Partnerships, EuropeIvanhoé Cambridge
France
Stanislas Henry began his career in 1987 at Groupe Paribas, based successively in Paris, London and New York. In 1997, he worked in GE Capital Europe's merger and acquisitions team in London. He then joined GE Capital Real Estate in Paris, as Director of Equity Participations. After working for the finance and operational treasury department at Assurances Générales de France in 2001, he joined Groupe Crédit Agricole's CALYON Corporate and Investment Bank as Executive Director, Global Investment Banking for the real estate sector, a position he held until 2008. From 2008 to 2019, Stanislas Henry was one of the main contributors in the significant expansion of Amundi Immobilier, where he was responsible for all institutional real estate fund

Managing DirectorHeimstaden
Czech Republic
Sourcing and execution of residential investments in Europe. Formerly responsible for real estate investments at BXR Partners in Prague and in London. Prior to this, he was an investment banker in the Goldman Sachs' European real estate team in London. Stan holds a master's degree in Finance and Business Strategy from Sciences Po University in Paris.
Discussions will touch on:
Alternative Lending
Benelux
Buying Light Industrial
Data Centres
Development Deals & Fundraising for BTR
Distressed Assets
Finding Value in Accelerated Trends
Hospitality & Serviced Residential
Investment Cycle
Investment Strategies & Risk Appetite
Liquidity in Living
Measuring ESG & Role of Digitisation
Office Investments
Opportunistic & Value Add
Portfolio Resilience & Finding Value - Cities vs Assets
Raising & Allocating Capital
Repositioning Retail
Senior Housing, Extra Care & Retirement Assets
Student Housing & Co-Living
Urban Living Trends Impacting Demand

CEO RE & Head of Private MarketsHermes Pensions Management
United Kingdom
Chris is Head of Real Estate & Private Markets and a member of Hermes' Executive Committee. Chris joined Hermes in 2010, having successfully established Australian fund manager QIC's European office in London. Prior to that he was head of European Property at HSBC. Chris spent the majority of his career as a fund manager at Prudential, where he led the diversification of its UK real estate exposure into overseas markets in 2001.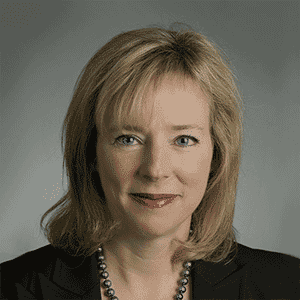 SVP Asset Management, Global Asset ManagementIvanhoé Cambridge
Canada
Martine obtained her Bachelor's Degree in Urban Planning from Université de Montréal, and received a postgraduate degree in Business Administration at HEC Montreal (DSA/MBA program). Additionally, she obtained a Directors Education Program certificate from McGill University. She is a member of the Canadian Institute of Corporate Directors and Canadian Institute of Planners. Martine is a Board Member of Quartier International de Montréal and La Fondation de l'Office Municipal d'Habitation de Montréal. She is also a member of the ULI Residential BF Council and CREW Montreal.
This eMeeting is exclusive
for Premium members