Credit: Stockbym / Shutterstock

Intercontinental Paris Le Grand Hotel
40 people are attending
EVENT MANAGER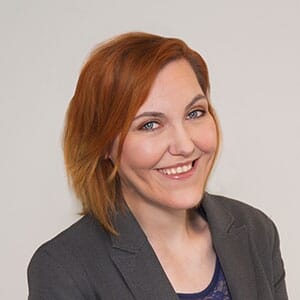 Kirsty Stevens
Kirsty Stevens
Global Head, Content & Production | Senior Director, UK Accounts
GRI Club
0787150599
12 years experience within conference production in infrastructure, tax, finance and real estate. Previously working with RICS for four years helping drive the global CPD rollout. I have been with GRI Club for over 4 years, from Sales Director, UK Markets Director, Content Director and now as Global Head of Content with Sales Specialty within our Europe and USA markets. Ask me about our European events,asset class specialisms and connecting wtih investors globally. BA Hons in Philosophy from Kings College London, hobbies include Rugby, Theatre Production and Time Out Tastemaker.
Now in it's 23rd year, be sure to secure your participation at Europe's exclusively senior real estate capital firepower, the platform gives unrivaled access for industry players to source and deploy capital.

Participants find the discovery process for sourcing deal flow is most advantageous by welcoming the largest concentration of LP's developers, asset owners, operators and lenders interested in all European regions and asset classes. Over two days they will engage in a series of informal roundtables where everyone can participate.
Some of 2020 Edition Participants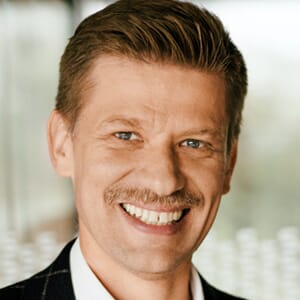 Adrian
Head of Divestments CEESkanska Property Poland
Poland
As Head of Divestments at Skanska's commercial development unit in CEE, Adrian is responsible for sourcing buyers and conducting transaction processes in Poland, the Czech Republic, Hungary and Romania. While working at Skanska, Adrian has divested over 40 office buildings totaling almost EUR 2 bn. He has also expanded Skanska's clients portfolio by 15 new buyers. Moreover, Adrian was involved in the sales process of Skanska's asset in London and Helsinki. Adrian started his professional career in 1997 at Gerald Eve International. He went on to work for Knight Frank and GE Capital Golub Real Estate. Prior to joining Skanska in 2013, he worked for Echo Investment as the director responsible for the company's asset divestments.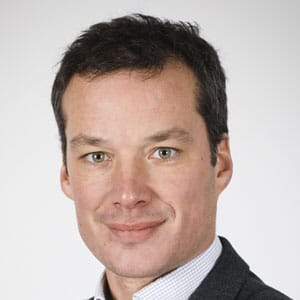 Adrien
Head of Asset Management - EuropeAviva
France
Adrien joined Aviva Investors Real Estate in January 2019 as Head of Asset Management for Continental Europe and managing director for AIREF SA. He is responsible for developing Aviva Investors' Asset Management platform across continental Europe, leading teams in Paris and Frankfurt. Adrien has 15 years' experience in a variety of roles within the real estate sector, including in asset management, transactions, fund management and M&A. He joins from BNP Paribas Real Estate Investment Management, where he held the position of Head of Investments France since March 2018. Previously, Adrien worked at Standard Life Investments, AXA Real Estate France, General Electric Real Estate, Société Générale and PwC.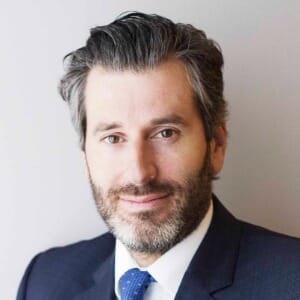 Alberto
Managing ​Partnerby Urbania
Spain
Co-founder and Managing Partner of Urbania international. The firm's main areas of expertise include residential development, alternative investments and real estate debt. Mr. Lopez has overall responsibility for all aspects of the business and is directly involved in the execution of all transactions – originating, underwriting, financing and asset managing properties. He is Chairman of Syllabus a first-class student living concept with over 3000 beds. Mr. Lopez oversees the real estate debt strategy, an alternative advisory lending firm focused on providing capital solutions for southern European developers with a specialized focused on the Iberian market across several assets class.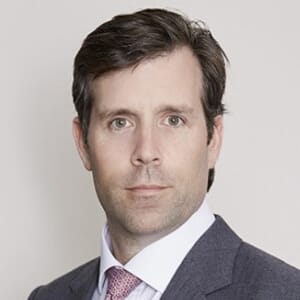 Alistair
CEOGramercy Property Trust- Europe
United Kingdom
Mr. Calvert is CEO of Gramercy Europe Limited, which was formerly ThreadGreen Europe. Mr. Calvert established the original ThreadGreen business in 2006, launching its first fund in 2007, and subsequently selling the business to Gramercy Property Trust in December 2014. Simultaneously with Gramercy Property Trust being acquired by Blackstone in October 2018, Gramercy Europe became an independent fund manager through a management buyout from Blackstone. Under Mr. Calvert's leadership, Gramercy Europe has transacted on more than £2.2 billion of logistics and light industrial property in the past 4 years.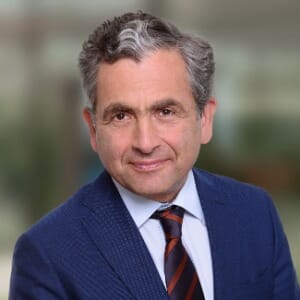 Assem
Head of International Real Estate FinanceBerlin Hyp
Germany
Assem El Alami is the Head of the International Real Estate Finance Sales Division of Berlin Hyp AG. As such he supervises four sales teams: Origination International Investors based in Berlin, as well as the offices in Paris, Amsterdam and Warsaw. Berlin Hyp's loan book accounts for approximately 25 bn EUR. Berlin Hyp provides financing for large scale property developments and real estate investments. Moreover, Berlin Hyp is member of the S-Finanzgruppe, the German saving banks group and acts as a center of competence for its 380 members. Being a law graduate, Assem has more than 20 years of experience in the real estate sector of which he has spent 10 years in France. He joined Berlin Hyp in 2010.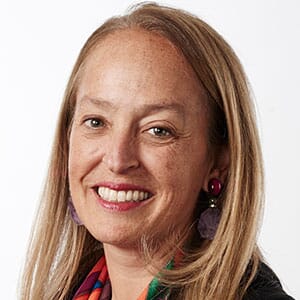 Audrey
Head of FundraisingKennedy Wilson
United Kingdom
Audrey Klein is the Head of Fundraising for Kennedy Wilson Europe. Prior to this she held Head of Fundraising roles at several firms but is best known for starting the European business out of London for the Park Hill Real Estate Group, a Division of Blackstone, which she ran for 9 yrs. Prior to joining Park Hill, she ran her own business for 5 yrs marketing alternative asset funds across all asset classes including private equity, real estate and hedge funds to European investors comprised of pension funds, banks, family offices and high net worth individuals. She is a graduate of Northwestern University's Kellogg School of business where she received an MBA, and is also a graduate of Emory University with a degree in Economics.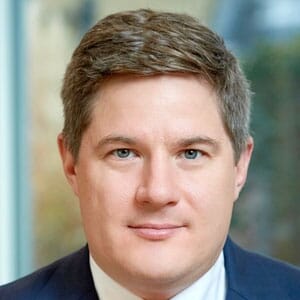 Ben
Partner, Real AssetsApollo Global Management
United Kingdom
Mr. Ben Eppley joined Apollo in 2013. Prior to that time, Mr. Eppley was a member of the Real Estate Structured Finance group at Bank of America Merrill Lynch and prior to that was a member of the Commercial Real Estate Debt Capital Markets group at Barclays Capital. Mr. Eppley graduated from Yale College with a BA in English Language and Literature.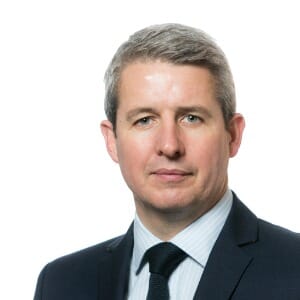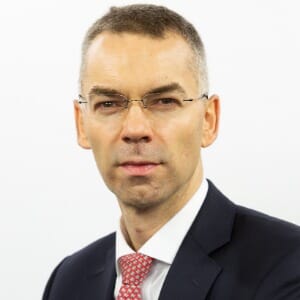 Charles
UBS
United Kingdom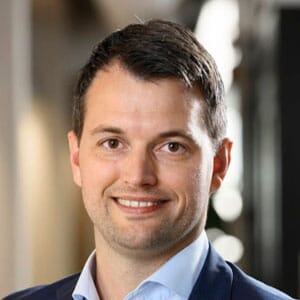 Christian
Co-CIOHeimstaden AB
Denmark
Christian joined Heimstaden in 2019 as CIO. Alongside building a solid group investment platform, his focus has been on expanding the Heimstaden business into new markets. By the identification of potential value creation through extensive macro analyses as well as active focus on every single asset aspect from market trends to ESG and customer satisfaction, his aspiration is to create a best-in-class investment & asset management platform to accommodate the ambitious growth visions of the Group. Prior to that, he was a partner specialised in capital markets at Sadolin & Albæk; a Danish commercial broker & real estate advisor which in 2018 was acquired by Colliers International. Holds a MSc in Economics from the University of Copenhagen.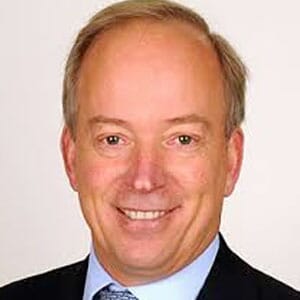 Colin
ChairmanPradera
United Kingdom
Co-founder and now Chairman of a specialist shopping centre and retail park investment management company active in Continental Europe, China and the U.K.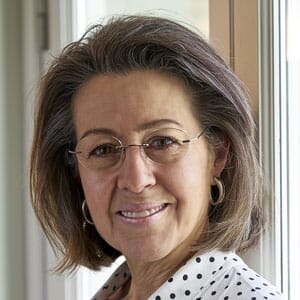 Cristina
Managing PartnerGrupo Azora
Spain
Cristina García-Peri is Head of Corporate Development and Strategy for the Azora Group. Prior to joining Azora in 2011, she worked for 16 years in the investment- banking sector at both Merrill Lynch (2 years) and JP Morgan (14 years), where she held various positions across M&A and Equity Capital Markets, and for 10 year, she was Managing Director responsible for Corporate Equity Derivatives for EMEA as well as Equity Capital Markets for Spain and Portugal. Cristina holds a bachelor degree in Economics from ICADE (Spain) and an MBA from Harvard Business School (USA).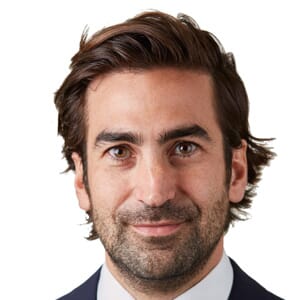 David
Global Managing PartnerThor Equities
United Kingdom
David is Global Managing Partner and Global Head of Logistics Acquisitions at Thor Equities. Previously David was a European director with The Blackstone Group's European logistics platform, Logicor. He was involved in over €3bn of transactions in over 10 countries across Europe and was responsible for the valuations of the €13bn platform sold to China Invesment Corporation (CIC). David received an Executive MBA from the University of Cambridge, where he and peers formed Lookfit, an avatar / augmented reality based startup, focussing on solving the issue of reverse logistics.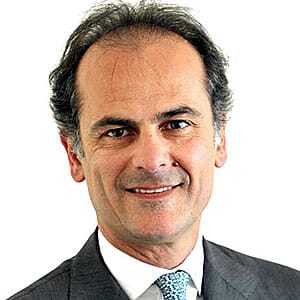 Emanuele
President-France & Senior Partner IberiaDEA Capital Real Estate France
France
Emanuele Dubini joined, as Managing Partner, DeA Capital Real Estate Building up the French Operations. DeA Capital Real Estate France IS Part of DeA Capital pan-European real estate Expansion Via Group Subsidiaries Through Local Senior Management Teams.The Company, headquarter in Paris, is a joint venture between the DeA Capital Group and a local Senior Management team with a proven track record in the French real estate sector. Emanuele has a proven experience and knowledge of the sector, having held numerous senior leadership roles in companies in Europe and the USA.

Gavin
Founding PartnerDeutsche Finance International
United Kingdom
Gavin Neilan is a Founding Partner, Head of Investments and Member of the Investment Committee of Deutsche Finance International or DFI, a pan-European private equity platform with over €2.7 billion AUM. The firm pursues value add and opportunistic research driven strategies seeking to generate superior risk-adjusted returns through deep value investing, capitalising on trends and transforming investments through active asset management. Gavin has over 20 years' of industry experience as a business owner, investor, financier and lawyer. He has been involved in more than €10 billion of transactions and has extensive cross border expertise, having operated in over 30 markets across Europe, America and Growth Markets.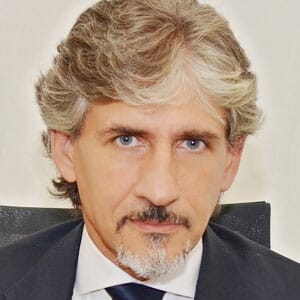 Giovanni
CEOFabrica Immobiliare
Italy
Lawyer, with a solid experience and an outstanding track record in the real estate sector. He has been general director and, subsequently, Vice President of Sorgente SpA, Lately he has been appointed CEO of Domus Italia SpA. During his professional career he has also been Director of Futura SpA, head, in the liquidation phase on a mandate by Bank of Italy, of Sicilcassa SpA (management of NPLs for 4 bln €) and Law professor at the University of Palermo.

Guillermo
MD, Head of Real EstateCrédit Agricole CIB
Spain
1997-2001 – Education at CUNEF, Major in Finance. 2001-2003 – Lehman Brothers, Analyst, Mergers & Acquisitions, London. 2003-2008 – Crédit Agricole CIB, Associate Director, Project and Acquisition Finance, Madrid. 2009-2016 – Crédit Agricole CIB, Managing Director, Head of Real Estate and Hotel Group Spain, Madrid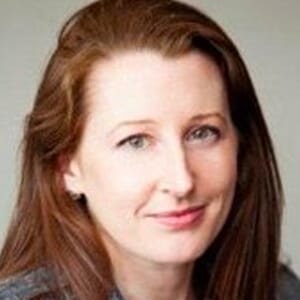 Irene
SVP, Debt Asset Mgmt EuropeStarwood Capital Group
United Kingdom
Irene Ryan is a Senior Vice President at Starwood Capital Group, London office and is responsible for the asset management of debt investments by Starwood's lending platform in Europe Since joining Starwood Capital in 2013, Ms. Ryan has managed the portfolio of loans held across multi-asset classes and European jurisdictions originated by Starwood Property Trust (NYSE: STWD) and Starwood European Finance Real Estate Finance (SWEF: LN). Prior to joining Starwood Capital Group, Ms. Ryan worked in a real estate focussed bank in London, holding a variety of lending roles from origination to loan restructuring and recovery. Before that, she gained her chartered accountancy qualification (ACA) while working at KPMG in Ireland.

Jean-Philippe
Managing Director and Head of IR EuropeColony Capital
France
Jean-Philippe Besse is Managing Director, Head of Investor Relations – Europe at Colony Capital, Inc. Mr. Besse is responsible for overseeing Colony Capital's investor relations efforts in Europe and developing its current and prospective European investors. Prior to joining Colony Capital in 2017, Mr. Besse was partner at La Française AM, a leading asset manager in Europe, where he was Head of International Development, interfacing with European and Middle Eastern investors on all aspects of capital formation across various asset management expertise. He started his professional career within the AXA group in New York and Paris where he was Head of Marketing for AXA Financial Products. Mr. Besse graduated from Ecole Polytechnique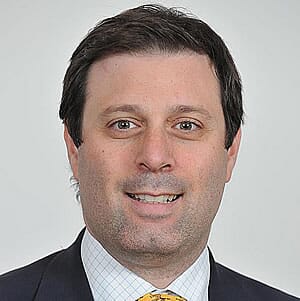 Joseph
Senior PartnerPineBridge Benson Elliot
United Kingdom
Joseph has over 20 years' experience in the real estate industry across Europe and North America. Joseph joined Benson Elliot in 2008 and co-heads all investment and asset management activity. Before joining Benson Elliot, he was a Managing Director at Fortress Investment Group in Frankfurt, Germany where he built and managed a team of 40 real estate professionals with investments of €5.5bn, and led c. €700m of exits and re-financings. Prior to joining Fortress, Joseph was a Vice President at Oxford Properties Group in Toronto, Canada and worked at Borealis Capital Corp, where he managed a C$3.8bn retail investment business.

Karim
Head of Europe and Asia PacificIvanhoé Cambridge
France
Karim Habra is responsible for Ivanhoe Cambridge European platform and its future growth. He oversees all the company's real estate operations in Europe including its development activities. Karim Habra began his career with GE Real Estate in 1998 and was given responsibility for its Central European operations in 2003, before joining JER Partners in 2008 as Managing Director, European Funds. In 2012, he joined LaSalle Investment Management as Managing Director of Central Europe before serving successively as Managing Director of France, then Head of Continental Europe.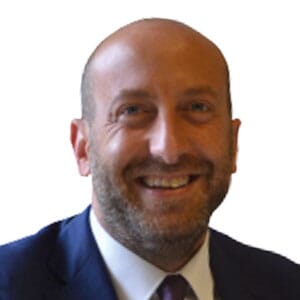 Luca
Chief Executive OfficerQuinta Capital Partners
Italy
Luca has spent most of his career in the Italian real estate sector. Luca is a founding partner and CEO of Quinta Capital Partners. Prior to founding Quinta, from 2013 to 2016 he headed the Institutional & Capital Market Business Development of Prelios S.p.A. From 2012 to 2013 he was Director in Feidos SpA, structuring the investment of Feidos 11 in Prelios. From 2008 to 2012 he was Business Development Manager responsible for new real estate funds at Fimit SGR S.p.A. (now DeA Capital Real Estate SGR), structuring new funds and realizing real estate investments for a total consideration of about € 6 billion. From 2007 to 2008 he was a real estate finance consultant for industrial and real estate groups at Feidos SpA.

Maciej
Co-Owner & Managing PartnerGriffin Real Estate
Poland
Since 2014, Maciej Dyjas is a Co-owner and Managing Partner of Griffin Real Estate – the largest and most active investment management company in private equity real estate in Central & Eastern Europe, which currently manages assets of over EUR 5 billion. He also is a shareholder and holds a position of Managing Partner of Cornerstone Partners – a private equity investment firm, active in CEE region, with an impressive track-record of transactions in healthcare and pharmaceutical sectors, retail and consumer goods market, industrial and manufacturing and infrastructure. Maciej also holds a position of Supervisory Board Member in several companies: Echo Investment, EPP, Smyk Group, ProService Finteco and IT Kontrakt.

Marian
Group CEOHB Reavis
Slovakia
Marian Herman is the CEO and Member of the Board of Directors of HB Reavis Group. Previously, as Group CFO, he was responsible for all of the company's finance-related activities including debt financing, divestments, investment management, budgeting, controlling and accounting. He joined HB Reavis in 2010 as Head of Investment Management & Divestments. In this role he was responsible for the Group's M&A and divestment activities across all markets, having successfully concluded over €1bn of commercial RE deals. Marian has over 20 years of experience in investment mgmt and investment banking. Prior to joining HB Reavis, he had been working for over 10 years in London for RREEF Infrastructure, Deutsche Bank and ING Group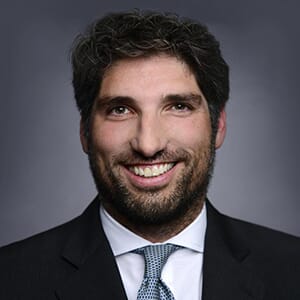 Matthias
Head of Transaction Management Int.Warburg-HIH Invest Real Estate
Germany
Matthias is responsible for the international acquisitions and sales of Warburg-HIH. He has been with the group since January 2009 and has almost 20 years of real estate experience. He holds real estate degrees from BBA, ebs and NYU.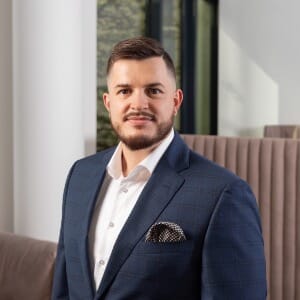 Maxim
CEO & FounderVihorev InvestmentsSE
Czech Republic
In 2007 Graduated from High School of economics in Prague with Bachelor degree in Business administration . In 2008 Graduated form Charles University in Prague, Magister in Law 2008 started Smart Group of Companies that provided real estate management services, corporate and tax structuring, accounting services. In year 2014 started first development project on Smichovska street, Prague 5. In 2019 founded Vihorev. Capital SICAV, a.s. and from 15.7.2019 was accepted for public trading on Prague Stock exchange.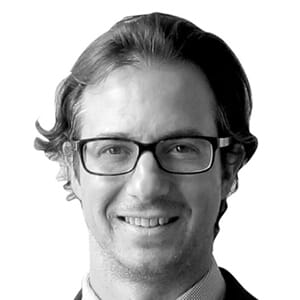 Michael
Founder & CEORound Hill Capital
United Kingdom
Michael is the founder and Chief Executive Officer of Round Hill. He established Round Hill in 2002, a vertically integrated real estate investment and asset management firm, which creates targeted regional and sector focused platforms in real estate. Round Hill has a global management team with over 230 dedicated professionals in 14 offices. Since inception, Michael has been responsible for the firm's investment activities, which have resulted in the acquisition and management of over $8 billion of real estate investments. Michael was previously an acquisition professional for Morgan Stanley, primarily working for the international division of Morgan Stanley Real Estate Funds.

Michael
Heads of BREDS EuropeBlackstone
United Kingdom
Michael Zerda is the head of Europe for Blackstone's Real Estate Debt Strategies group and is based in London. Mr. Zerda is focused on real estate debt investments across Europe. Prior to joining Blackstone, Mr. Zerda spent six years at LaSalle Investment Management overseeing the set-up and growth of its debt investment and special situations group. Prior to that, Mr. Zerda worked in Merrill Lynch's real estate private equity group as a Vice President focused on pan-European equity investments and at Archon, Goldman Sachs' real estate and distressed loan management platform. Mr. Zerda received a BA in Finance from the Neely School of Business at Texas Christian University.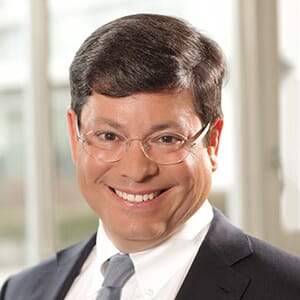 Noah
Chairman & CEOWING
Hungary
Wing's Chairman & CEO, and shareholder. Has worked in CEE since 1990, and held the position of Wing's Chairman & CEO since the company's establishment in 1999. During this time he was tasked with the establishment of Wing, management of the company's integrated investment and development activity, its office, retail, industrial, hotel and residential projects and services portfolio as well as its international expansion in Poland via its stake in ECHO Investment where he is Chairman of the Supervisory Board. Graduated from Princeton University (Woodrow Wilson School of Public and International Affairs, Princeton University – BA) and the Diplomatic Academy of Vienna – MA). Speaks English, Hungarian, French, German and Spanish.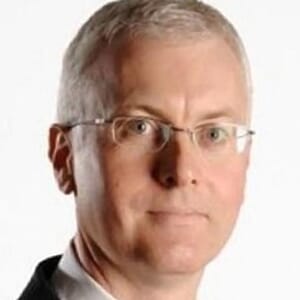 Patrice
CEOLa Française Real Estate Partners
France
Real estate specialist and entrepreneur. Patrice has 30 years of experience in real estate as executive manager, entrepreneur and investor working cross-borders with international clients and business partners. Patrice has raised, invested and managed over 10 billion € (equity and debt) for French/European and international institutional clients.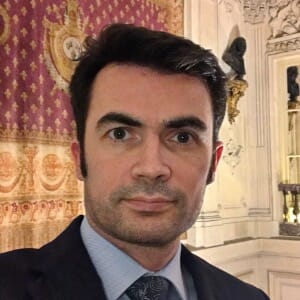 Patrick
CIO, real estateQuilvest Capital Partners
France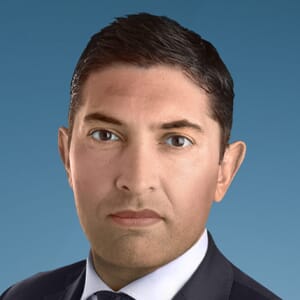 Paul
Managing Director & CEO EuropeHarrison Street Real Estate Capital
United Kingdom
Mr. Bashir joined the firm in 2020 and is Chief Executive Officer of Europe. In this role Mr. Bashir leads the expansion of Harrison Street's European strategies and he is also responsible for overseeing and growing the firm's team of professionals across the U.K. and Europe. Mr. Bashir brings over 20 years of experience in private equity real estate, operations and corporate finance to Harrison Street. Prior to joining Harrison Street, Mr. Bashir was most recently President and Chief Operating Officer at Round Hill Capital, a real estate investment and asset management firm with a global footprint. While at Round Hill Capital, he managed a business with an $8+ billion portfolio as well as a team of 260 people across 15 offices.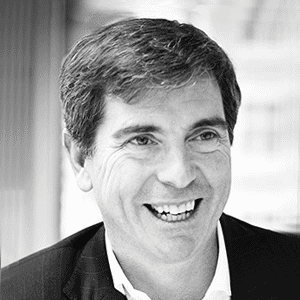 Paul
Managing PartnerVenn Partners
United Kingdom
Managing Partner and co-founder of our Commercial Real Estate business. Before joining Venn in 2013, Paul spent over 20 years with Citigroup, heading Citi's European Real Estate business. Paul has a wealth of experience in loan origination, transaction structuring, advisory and loan distribution. Paul benefits from an extensive list of key relationships with sponsors and market participants, and has led a number of landmark transactions including the largest hotel deal in Europe. Paul started his career with Citi in 1993 in Canada, before moving to Citi New York, and then to Citi in London in 2000. Paul is a member of the CFA Institute and holds an MBA from Schulich School of Business in Toronto, Canada.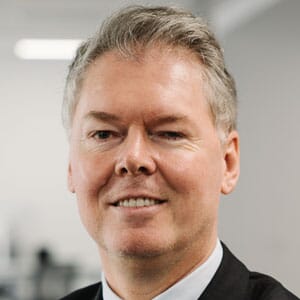 Paulo
CEOBondstone
Portugal
Paulo Loureiro is the Founder and CEO of Bondstone. He was formerly the Managing Partner of Louvre Capital, a real estate developer focused on high-end residential projects. Since 2016, Paulo has structured real estate projects representing an investment of more than €100 million in Portugal. Prior to founding Louvre Capital and Bondstone, Paulo was an Executive Director at Morgan Stanley in New York. He started his career with Schlumberger, spending six years in Argentina and Brazil holding various operational and management positions. Paulo received his MBA with honors from The University of Chicago Booth School of Business, and holds a Master of Science degree majoring in Maths and Physics.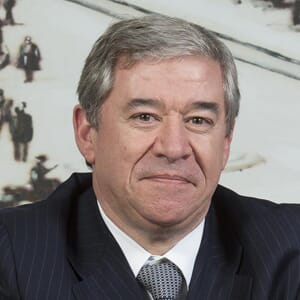 Pedro
ChairmanSquare Asset Management
Portugal
55 years, married 2 sons From 2002 - 2017 Square Asset Management - Partner; 1,5 Billion under management in all sectors for retail and institutional clients : Managing the highest Portuguese performance balanced portfolio over the last 8 years in a row according to MSCI/IPD; from 1990 - 2000 ESAF Espírito Santo Activos Financeiros SGPS - Real Estate Managing Director Investments: Portugal, Brazil, Russia.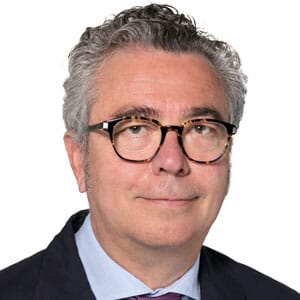 Philippe
CEOShaftesbury Asset Management Group
Luxembourg
CEO of the Shaftesbury Asset Management Group (SAM Group), Philippe has over 25 years experience in Continental European real estate. The Group is qualified as an Alternative Investment Fund Manager in Luxembourg and is creating a family of Continental European real estate investment funds, ranging from opportunistic to core plus. The Group is actively seeking acquisitions in Spain, Germany, Ireland and France.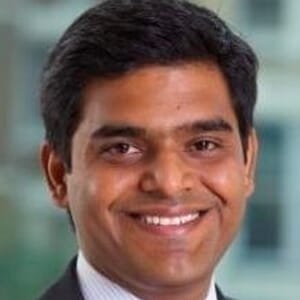 Pradeep
CEOPark Street Nordicom
Denmark
He is Chief Executive Officer of Park Street Advisors Ltd. and Chief Executive Officer & Director at Park Street Nordicom A. He is also on the board of Park Street Asset Management Ltd. He previously was Head-Credit & Mortgage Markets at The Royal Bank of Scotland N.V. (Danish Branch) and MD & Head-Credit & Mortgage Markets at Royal Bank of Scotland Group Plc. Pradeep Pattem received an undergraduate degree from Delhi Institute of Technology, Management & Research and an MBA from Indian Institute of Management Calcutta.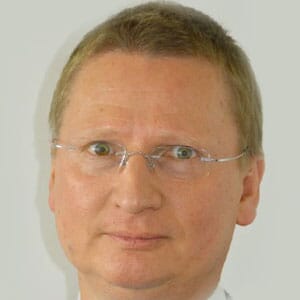 Rainer
Head of Real Estate Investment GlobalBayerische Versorgungskammer
Germany
Rainer Komenda is Head of Real Estate Investment Management with Bayerische Versorgungskammer since 2013. He joined BVK in 2003 being responsible for transactions in Germany. Prior to joining BVK he worked for different real estate companies in the environment of business development, transactions, project management and general management.
Rainer has over 25 years expertise in real estate and holds a Master Degree in Business Administration of Ludwig-Maximilians-Universität in Munich.

Robert
Partner, Head of InvestmentsEuropa Capital
United Kingdom
Robert is a Founding Partner of Europa Capital and is Head of Central Europe. He is responsible for investment origination, acquisition, and asset management across the Region and is a member of the Investment Committee for all Europa's funds. Before starting Europa in 1998, Robert worked at St Quintin and Herring Baker Harris in London. He is a Member of the Royal Institution of Chartered Surveyors and has a BSc in Land Management from Reading University and a Masters of Business Administration (MBA).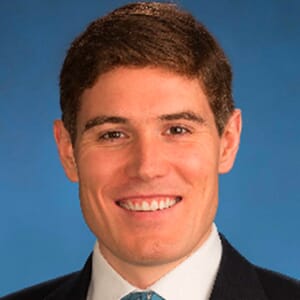 Tavis
Partner & Head RE EuropeGoldman Sachs
United Kingdom
Tavis is a partner in the Merchant Banking Division ("MBD") at Goldman Sachs, and co-heads MBD's European real estate investing & lending activities. The MBD Real Estate business invests in real estate assets, real estate operating platforms, and real estate-backed credit portfolios, and also is a leading provider of higher yielding senior and mezzanine loans secured against real estate. Tavis joined Goldman Sachs as an executive director in 2005. He was named managing director in 2010 and partner in 2014.
"GRI is not a traditional conference. They take away all the barriers that often prevent meaningful conversations from happening."
Chris

Taylor
CEO RE & Head of Private Markets
Hermes Pensions Management

Chris
CEO RE & Head of Private MarketsHermes Pensions Management
United Kingdom
Chris is Head of Real Estate & Private Markets and a member of Hermes' Executive Committee. Chris joined Hermes in 2010, having successfully established Australian fund manager QIC's European office in London. Prior to that he was head of European Property at HSBC. Chris spent the majority of his career as a fund manager at Prudential, where he led the diversification of its UK real estate exposure into overseas markets in 2001.
"The GRI Europe is always a fantastic opportunity to spend time with the major decision makers from across the European real estate investment community, be it the advisors, lenders, principals or investment managers."
Martine

Philibert
SVP Asset Management, Global Asset Management
Ivanhoé Cambridge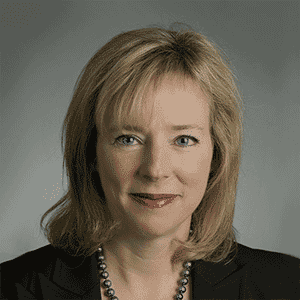 Martine
SVP Asset Management, Global Asset ManagementIvanhoé Cambridge
Canada
Martine obtained her Bachelor's Degree in Urban Planning from Université de Montréal, and received a postgraduate degree in Business Administration at HEC Montreal (DSA/MBA program). Additionally, she obtained a Directors Education Program certificate from McGill University. She is a member of the Canadian Institute of Corporate Directors and Canadian Institute of Planners. Martine is a Board Member of Quartier International de Montréal and La Fondation de l'Office Municipal d'Habitation de Montréal. She is also a member of the ULI Residential BF Council and CREW Montreal.
Become a Sponsor
Contact our team and check the sponsorship and exposure opportunities according to the strategy of your company.
Sponsorship opportunities
* Required fields
Successful registration
Meet our exclusive format.
GRI has no speakers, no presentations. Instead, you have a selection of closed-door discussions where everyone can participate.
Much like a conversation in your own living room, the dynamic environment allows you to engage with your peers in an informal and collegial setting.