Global Real Estate and PropTech leaders discussed how and why the sector should adopt
and leverage innovation tools in the coming months and years

Check out the upcoming Tech & Innovation events here
Apply for a courtesy pass
* Required fields
Our team will get in touch with you soon to confirm your participation
289 people are attending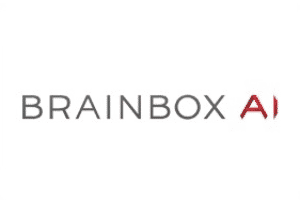 Montreal | Quebec | Canada
BrainBox AI uses deep learning, cloud-based computing, algorithms and a proprietary process to support a 24/7 self-operating building that requires no human intervention and enables maximum energy efficiency. Pre-commercialization tests have demonstrated that BrainBox AI enables a reduction in total energy costs of up to 25% in less than 3 months, with low to no CAPEX needed from property owners. It also improves occupant comfort by 60% and decreases the carbon footprint of a building by 20-40%.

United Kingdom
PlaceTech aims to provide a trusted platform for the proptech conversation to take place, exploring what proptech looks like in practice and how best to make decisions that respond to today's challenges.
Proptech is transforming the way we buy, sell, finance and manage property. Now with COVID thrusting real estate into the future, how can investors, operators, tenants, tech companies, lenders and asset owners collaborate to innovate?
Covering all asset classes, join the global GRI real estate investment community to discuss such challenges and opportunities through candid peer to peer discussions. Navigate the current challenges presented by tenant, owner, investor demand and trends impacting real estate portfolios.

Participation in this event is by invitation only. If you would like to join our members please submit your interest.
Agenda
Close
See complete schedule
01:00pm - 02:00pm
Accelerated Trends Post-COVID
From transparent deals to efficient asset management, how  are real estate players utilising technology?
02:45pm - 03:45pm
Data Analytics
The benefits from data-driving decisions for asset & property management
04:30pm - 05:30pm
Global Trends for Real Estate Occupiers in The Post-COVID-19 Era
Wednesday, March 31st
2021
Close
See complete schedule
01:00pm - 02:00pm
High Value Residential
How is technology diversifying resi for rent and creating mainstream opportunities?
02:45pm - 03:45pm
E-Commerce vs Bricks 'N' Mortar
How to use technology to provide a worthwhile journey for customers?
04:30pm - 05:30pm
Office Revolution
Adapting accelerated tech trends to meet new workplace demands and maintain rental streams
Become a Sponsor
Contact our team and check the sponsorship and exposure opportunities according to the strategy of your company.
Sponsorship opportunities
Successful registration