Past Participants Include

Christopher
Head of EuropeAmstar
Czech Republic
Chris is responsible for managing and expanding the company's international platform. He joined Amstar in 2017 and has over 19 years' experience of investing in and managing commercial RE. Previously, he was head of LaSalle Investment Management's Central European business, where he executed upon all of LaSalle's €350 million of transactions in central Europe since 2012. In addition, he was also Head of Acquisitions at LaSalle for Northern, Central and Southern Europe. Prior to LaSalle, he was Managing Director at JER Partners. Before JER,he was head of CEE acquisitions and business development at GE Real Estate, where he established their Warsaw office and closed over €1.4 billion of transactions.

Tom
Managing DirectorAngelo Gordon Europe
UK
Tom Rowley is based in London and focuses on real estate investment opportunities in the UK & Europe. He is a member of the European Investment Committee. Prior to joining Angelo Gordon in 2012, Tom was the co-founder of a real estate investment platform based in London. Prior to that, Tom was the Head of UK Real Estate for Babcock & Brown. He has purchased and managed opportunistic real estate investments throughout the UK, Europe, Australia and Asia. Tom has over 20 years industry experience and holds a business degree from the University of South Australia.

Brian
Managing PartnerASG Iberia Advisors
UK
Brian has worked for 25 years in the RE sector investing in 6 countries covering a wide range of products in Private Equity RE including CRE value add, turnarounds and residential, hotel and resort development in addition to alternative asset classes. Brian has a further specialty in debt and NPL acquisitions and workouts navigating insolvency processes to unlock value in distressed special situations. He spent 14 years in North America and Europe at a major PE fund with his final position as MD in Spain before opening the ASG Iberia office in Spain as the Managing Partner and setting up ASG Homes Propcorp as a Founding Partner currently developing multifamily residential projects in ten cities throughout Spain with 1,750 condominiums.

Gunther
MD, Head of Investment Transactions EUBarings Real Estate
Germany
Gunther Deutsch is Barings Head of Transactions Europe and Managing Director at Barings Germany. He is overseeing the investment markets Sweden, Finland, The Netherlands, Germany, Italy, Spain, France and the UK. Transaction volume executed over the last 3 years. 3 bn EUR of acquisistions and 2.25 bn EUR of dispositions. Prior to co-founding PAMERA in 2010 (before its acquisition by Cornerstone/Barings in 2014), Gunther Deutsch was founder and owner of the asset management platform Metis Asset Management GmbH in 2004. Previous to that, he spent 13 years in senior positions at Deutsche Bank (RREEF) and Jones Lang LaSalle (JLL) in Munich, Berlin and New York.

Trish
Managing PartnerBenson Elliot Capital Management
UK
Trish has over 25 years industry experience. Co-founded Benson Elliot with Marc Mogull in 2006. Prior to Benson Elliot, Trish spent two years within the Dubai Holding Group as Chief Strategy Officer and Head of Global Real Estate Investments for Dubai Investment Group. Ten years at Goldman Sachs, primarily in real estate principal investing and portfolio management for the Whitehall Funds in New York, Paris and London. Trish earned a BA degree, summa cum laude, from Boston College. Benson Elliot is a specialist European real estate private equity firm applying decades of investment experience, deep market knowledge and in-house operational expertise to generate sustained investment outperformance.

Cédric
Managing Director - France, Italy & BelgBlackrock
France
Cédric Dujardin est nommé depuis Septembre 2019 Managing Director dans l'équipe Investissement Immobilier de BlackRock. Basé à Paris, il sera en charge de la gestion des fonds immobiliers de BlackRock en France, Italie et Belgique, sous la responsabilité de Justin Brown, Head of Real Estate Europe. Cédric Dujardin dispose de près de 20 ans d'expérience dans l'immobilier et la gestion de fonds, avec une expertise liée à l'impact environnemental et sociétal des actifs immobiliers. Avant de rejoindre BlackRock, il était Directeur des opérations immobilières pour la France, la Belgique et le Luxembourg chez DWS. Il avait précédemment été Directeur Investissements Europe chez Ivanhoé Cambridge et occupé différentes fonctions chez Gécina.

Sander
Head of Continental EuropeCBRE Global Investors
Netherlands
Alexander van Riel is the Regional Head of Continental Europe within the CBRE GIP team. Based in Amsterdam, Alexander is responsible for the relationship and portfolio management of clients, investment sourcing, selection and monitoring of investments in Continental Europe. He is a member of the CBRE GIP Executive Committee and Investment Committee. Alexander has been in the European property investment industry since 1999. He took up his current role in June 2006. Prior to joining CBRE Global Investors, Alexander was an Analyst and Portfolio Manager at Achmea in Amsterdam and Aberdeen Property Investors in Stockholm. Alexander holds a Masters degree in Spatial Science from Rijks-Universiteit Groningen and is a CFA charter holder.

Christoph
Global Head RECredit Suisse Asset Management
Switzerland
Dr. Christoph Schumacher has been appointed as Global Head Real Estate at Credit Suisse Asset Management as of June 1, 2017. Christoph served as Managing Director at Union Investment Institutional Property GmbH, Germany, in charge of the Institutional Business and a member of Union Investment's Real Estate Investment Committee. In January 2016, he became spokesman of the board of the German Property Federation "ZIA Region Nord". From 2005 to 2011, Christoph worked for Generali Real Estate, in Cologne, Luxembourg and Paris. Prior to that he was a lawyer for Linklaters in Berlin and London. He was previously a personal advisor/office manager to the minister of finance in Berlin.

Romain
Managing DirectorDavidson Kempner European Partners
UK
Ferron specialises in distressed real estate debt and was hired by Davidson Kempner in 2013; he previously headed up European acquistions team at Starwood Capital from 2009-2013, and prior to this worked at UBS in the Real Estate advisory branch. He also holds an MSc in Management/Finance from ESSEC Business school in France.

Gavin
Founding PartnerDeutsche Finance International
UK
Gavin Neilan is a Founding Partner, Head of Investments and Member of the Investment Committee of Deutsche Finance International or DFI, a London based pan-European private equity investor with over €1.8bn AUM, which specialises in operational real estate. Gavin Neilan has 18 years' of industry experience as a real estate business owner, investor, financier and lawyer. He has been involved in more than €5 billion of transactions and has extensive cross border expertise, having operated in over 30 markets across Europe, Americas, Africa and the Middle East.

Alban
PresidenteDTZ Investors
France
Alban joined DTZ Asset Management in November 2013. Alban began his career in 1990 at AWON Asset Management In 2003 he joined Generali Real Estate, as director of asset management and investment then of international investments. Alban then joined Area Property Partners France. Alban was awarded a "Pierre d'or" in 2008. Alban is a graduate of Sciences Po Paris, and holds a master in Business Law. He is a member of the Real Estate Club of the Ile-de-France.

Robert
Founding Partner, Head of Central EuropeEuropa Capital
UK
Robert is a Founding Partner of Europa Capital and is Head of Central Europe. He is responsible for investment origination, acquisition, and asset management across the Region and is a member of the Investment Committee for all Europa's funds. Before starting Europa in 1998, Robert worked at St Quintin and Herring Baker Harris in London. He is a Member of the Royal Institution of Chartered Surveyors and has a BSc in Land Management from Reading University and a Masters of Business Administration (MBA).

Tavis
Partner & Managing DirectorGoldman Sachs International
UK
Tavis is a partner in the Merchant Banking Division ("MBD") at Goldman Sachs, and co-heads MBD's European real estate investing & lending activities. The MBD Real Estate business invests in real estate assets, real estate operating platforms, and real estate-backed credit portfolios, and also is a leading provider of higher yielding senior and mezzanine loans secured against real estate. Tavis joined Goldman Sachs as an executive director in 2005. He was named managing director in 2010 and partner in 2014.

Michael
EMEA Head of Real EstateING Real Estate Finance
UK
Michael Shields joined ING in May 2004 and has 25 years experience in real estate lending, asset management & restructuring. Based in London, he is currently responsible for ING REF's EMEA lending platform – lending assets totalling over €18bn. He is also international head for Real Estate, looking after clients with a global real estate reach. Prior to his current role, he led ING REF's highly successful U.S. lending platform which he helped grow from $200m to over $7.5bn at its peak in 2008. Before ING, Michael was an originator in BHF Capital's U.S real estate lending team and was one of the original members of Helaba's CRE finance team in the U.S. Michael started his banking career in Chemical Bank's real estate group in Manhattan.

Arnaud
Head of Investments, EuropeIvanhoé Cambridge Europe
France
European Head of Investments, Arnaud Malbos is responsible for proposing, implementing and supervising Ivanhoé Cambridge's European investment activities in the Office building, Logistics and Alternative sectors in Europe.

Jean-Philippe
Head of Real Estate AcquisitionsJ.P. Morgan Asset Management
France
Jean-Philippe Vergnol is president of JPMAM Real Estate France and serves as Head of Acquisitions for France. With JPM for 11 years, Jean-Philippe successfully deployed both core capital for sovereign wealth funds and value- add capital for commingled funds. Prior to joining JPM in 2006, he was Head of Acquisitions at DTZ AM for 6 years where he advised opportunistic investors. Prior to that he was in Archon Group's acquisition team analysing investment opportunities on behalf of the Whitehall Funds. Jean-Philippe holds a first class specialized Masters of Private Banking & Financial Planning from ESCP-EAP and a Master's degree in Economics and Finance from the ESLSCA Business School. He is fluent in French and English.

Sindo
CEO/CIOKAUST IMC
USA
Sindo Oliveros is the CEO and CIO of Kaust Investment Management, the investment management arm of the financial endowment for King Abdullah University of Science and Technology. Previously, he managed the pension plan and endowments at the World Bank and was a member of the senior treasury team that managed more than $100 billion for the bank and for external clients. He advised central banks, pension plans and sovereign wealth funds on multi-asset management. He also headed the World Bank's capital markets and financial engineering department. He has held several positions at the International Monetary Fund working on adjustment programs in Latin America, Asia and Africa, and was assistant professor at the University of Minnesota.

Joanne
Managing Director - Head of EuropeOxford Properties Group
UK
Joanne currently leads Oxford's European investment team and function, and is responsible for developing and implementing Oxford's European investment strategy of building AUM to over C$15bn by 2022 with a focus on prime office, high street retail, residential and logistic assets in London, Paris and Germany. Joanne oversees all transaction activity in Europe, as well as managing a number of Oxford's relationships with a range of 3rd party capital partners across the European business. Joanne is also responsible for implementing the European credit strategy, working closely with Oxford's team in the US.

Jay
Managing Director, Head of EuropeQuadReal
UK
Jay Kwan joined QuadReal as Managing Director, Head of Europe in February 2018. His focus is on building the international portfolio, with an emphasis on investing in Global Cities in the U.K. and Europe. Jay was formerly an MD at TPG Real Estate, the real estate investment group of private equity firm TPG, specifically focused on European investments. Prior to joining TPG in 2016, Jay was a Partner at Grove International Partners (formerly Soros Real Estate Partners), where he spent 13 years investing in three continents across all asset classes at both the corporate and asset level. Jay began his career at Lehman Brothers Real Estate Partners in New York in 2001. Jay graduated with a BA in Economics and Political Science from Columbia NY

Federico
MD & Head of Asset Management for EuropeStarwood Capital Group
UK
Federico Bianchi is a Managing Director & Head of Asset Management at Starwood Capital Europe, based in London and responsible for the management of the European assets. Prior to joining Starwood, Federico was a Principal, Asset Management at GreenOak Real Estate (London), where he worked for 4 years with a specific focus on Spain and Italy. Previously, Federico was Italian Country Manager and a Member of the European Board of ISG; at that time he also joined the Executive Committee of ULI in Italy. Prior to that, he served as a Director of Asset Management at Condotte Real Estate and a Director at Tishman Speyer Properties, where he was overseeing deals and projects for a combined value of more than € 1.5 Bn.

Limor
Head of OriginationStarz Real Estate
UK
Limor has been working in the City of London for 15 years. After obtaining her MBA from Erasmus University in 1999, she joined JPMorgan Acquisition Finance, Global Syndicated Finance DCM. From 2007 to 2014 she held various roles in GE Capital (Leverage Finance: Workout, Restructuring and was the Head of Risk Underwriting Team). Over the past two years she has been focusing on Commercial Real Estate Lending and joined DB in 2014 as Senior Originator for CRE EMEA. Limor also holds an Accounting degree and worked at PWC Israel after serving as a Lieutenant in the Israeli Defense Forces.

Frédéric
Head of Real EstateSwiss Life REIM
France
Frédéric Bôl is the founder of Swiss Life REIM (France) and Head of RE France - Swiss Life Group. He has 30 years of experience in asset management, banks and insurance companies. He created AF2i (French Association for Institutional investors) in 2004 and participated to the creation of OPCI (French non-listed REIT). Since its creation, Swiss Life REIM (France) is leader on the OPCI market and AIFM approved, offering real estate tailor-made solutions for institutional investors with 3 missions: investment funds, portfolio management & asset management. The Real Estate in France represents more than €7,3 bn as of end of December 2015 through 38 real estate vehicles with multi-sector competences and employs 90 people.

Peter
MD & Head of European Real EstateThe Carlyle Group
UK
Peter Stoll, MD and head of The Carlyle Group's European real estate business. Prior to joining The Carlyle Group in 2015, he was a senior Managing Director at Blackstone where he spent 12 years building Blackstone's European real estate business with a focus on acquisitions, dispositions, asset and portfolio management and also serving as COO. Prior to Blackstone, Mr. Stoll worked at several leading investment platforms in Europe including The Carlyle Group, Morgan Stanley Real Estate Fund and LaSalle Investment Management. Mr. Stoll has a BA from Dartmouth College and attended the U.S Military Academy at West Point.

Michael
PartnerTPG
UK
Michael is a Partner at TPG. He has helped establish TPG Real Estate's efforts in Europe and is a member of TPG Real Estate's Investment Committee and TPG Europe's Executive Committee. He serves on the Board of Directors of several portfolio companies, including A&O Hostels, Campo Properties, Campus Living, and Deutsche Office. He serves as Chairman of the Board of Tempore Properties SOCIMI, one of the leading public PRS platforms in Spain, and is also a member of the Board at Great Ormond Street Hospital Charity, a non-profit organization that supports seriously ill children. He holds a Diplôme de Grande École and a Master of Science in Management from ESCP Europe, and speaks German, Spanish, English, Portuguese and French.

Patrick
Head of Real Estate - EMEAWeWork
UK
Patrick is Executive Vice President of Real Estate at WeWork. He currently heads WeWork's European real estate expansion. He holds a MBA from Columbia University and is originally from London.

Ben
Partner, Real AssetsApollo Management
UK
Mr. Ben Eppley joined Apollo in 2013. Prior to that time, Mr. Eppley was a member of the Real Estate Structured Finance group at Bank of America Merrill Lynch and prior to that was a member of the Commercial Real Estate Debt Capital Markets group at Barclays Capital. Mr. Eppley graduated from Yale College with a BA in English Language and Literature.

Daniel
Managing Director Real Estate InvestmentAviva Investors
UK
Daniel has more than 20 years' experience in UK and continental European real estate investment. Most recently, Daniel held the role of Head of Continental European Real Estate Investment at Standard Life Investments, where he was instrumental in repositioning and significantly growing the business in the region since 2008. He joined Standard Life Investments in 2000, holding a number of positions across portfolio, development and fund management as well as being a member of the global real estate leadership team. Daniel holds a BSc in Quantity Surveying and an IPF Diploma in Real Estate Investment and Finance. He is also a member of the Royal Institute of Chartered Surveyors.

Fabrice
Fabrice
de Clermont-Tonnerre
PartnerCatalyst Capital
France
Fabrice de Clermont-Tonnerre joined Catalyst's in 2001 and has been a Partner since 2003. He set up and developed the office in Paris and is responsible for acquisitions and disposals as well as asset management. Prior to joining Catalyst he spent eight years at Société Générale in London where he gained extensive experience in both corporate and real estate finance.

Karin
Head of Group Commercial RE and LeasingErste Group Bank AG
Austria
Karin Schmidt-Mitscher was appointed Head of Commercial Real Estate and Leasing of Erste Group in Summer 2017 where she focusses on further developing the successful real estate business of Erste Group in CEE and Austria. In addition, she is responsible for steering of Erste Group's leasing business in the corporate and private customer segments. Before joining Erste Group she worked for UniCredit Group – after several functions in real estate financing she became CEO of UniCredit Leasing Austria in 2012 before heading the Shareholding department of UniCredit Bank Austria. In Erste Group (as well as previously in UniCredit Group) she holds numerous Supervisory and Advisory Board functions in real estate and leasing subsidiaries.

Chris
CEO RE & Head of Private MarketsHermes Investment Management
UK
Chris is Head of Real Estate & Private Markets and a member of Hermes' Executive Committee. Chris joined Hermes in 2010, having successfully established Australian fund manager QIC's European office in London. Prior to that he was head of European Property at HSBC. Chris spent the majority of his career as a fund manager at Prudential, where he led the diversification of its UK real estate exposure into overseas markets in 2001.

Richard
Executive ChairmanM7 Real Estate
UK
Richard Croft is Executive Chairman of M7 Real Estate. M7 manages over 1,000 properties with a value of c.€4.8 billion. Richard is responsible for the strategic direction of the company, capital raising and leads the real estate fund management function. He sits on the board and Investment Committees of all of M7's funds in addition to numerous other M7 JV boards. Prior to M7, Richard was CEO and co-founder of Halverton REIM (latterly GPT Halverton) and before that, International Investment Director of Teesland iOG (now Valad). He has been involved in over 5bn euros of transactions across the UK and Europe during his 25 years of real estate experience.

Paul
President & COORound Hill Capital
UK
Paul is President & COO, and has over 20 years of experience in Real Estate Investment management in a wide range of operationally intensive real estate sectors including Residential, Commercial, Student housing and Hospitality. His career includes 8 years at KPMG working on global M&A, Restructuring and Transaction Service engagements worldwide. Paul later moved into an operational career, becoming COO at North Bridge Capital Partners. As President & COO - Paul has operational oversight of the entire Round Hill Capital Group and also heads up the Round Hill Group Executive Committee.

Clemente
Founder & CEOAtlantica Real Estate
Italy
Clemente has over 25 years of real estate and finance expertise. Since 2010, as Head of the Real Estate Division of Cassa Depositi e Prestiti, he has worked with CDP Immobiliare/CDP Investimenti SGR to develop a fund concerning local and PA real estate for an overall worth of €1bn. In 2000, he founded Investire Immobiliare SGR, which quickly became one of the largest real estate companies in Italy, with a €5bn portfolio. He has promoted some of the most successful real estate funds in the sector and handled the sale of the Government's real estate portfolio. He has also managed the sale of FIAT Group &IPI SpA's real estate portfolio, managed Cushman & Wakefield Italia's Investment Department, and spent 6 years at Knight Frank in London.

Marian
Group CEOHB Reavis Group
Slovakia
Marian Herman is the CEO and Member of the Board of Directors of HB Reavis Group. Previously, as Group CFO, he was responsible for all of the company's finance-related activities including debt financing, divestments, investment management, budgeting, controlling and accounting. He joined HB Reavis in 2010 as Head of Investment Management & Divestments. In this role he was responsible for the Group's M&A and divestment activities across all markets, having successfully concluded over €1bn of commercial RE deals. Marian has over 20 years of experience in investment mgmt and investment banking. Prior to joining HB Reavis, he had been working for over 10 years in London for RREEF Infrastructure, Deutsche Bank and ING Group

José
José
Ignacio Tramuns Pladellorens
Head of CRE Finance EMEABanc Sabadell
Spain
José-Ignacio Tramuns is the Head of CRE Finance EMEA at Banco Sabadell. He joined Banco Sabadell in 2006 as a member of the Structured Real Estate Finance team, and afterwards was the CIO-Real Estate in BanSanbadell Inversión, with more than €1 billion under management. Prior to joining Banco Sabadell, he gained experience in Real Estate and Private Banking in firms such as Aguirre Newman and Morgan Stanley. He graduated in Economics with an MBA from ESADE Business School.

Alexander
Founder and Managing PartnerPalmira Capital Partners
Germany
Founder and Managing Partner Alexander has more than 25 years of industry experience. Palmira was founded in 2009 and has developed into one of the leading investment management firms for logistics and industrial real estate in Europe. Before setting up Palmira, Alexander held senior management positions with various well known companies and has been responsible for transactions with of more than €4bn. Alexander holds a Management degree from the University of Nuremburg and a Masters degree in Real Estate from Cass University, London. He is a Member of the Royal Institution of Chartered Surveyors.

Chris
CEO RE & Head of Private MarketsHermes Investment Management
UK
Chris is Head of Real Estate & Private Markets and a member of Hermes' Executive Committee. Chris joined Hermes in 2010, having successfully established Australian fund manager QIC's European office in London. Prior to that he was head of European Property at HSBC. Chris spent the majority of his career as a fund manager at Prudential, where he led the diversification of its UK real estate exposure into overseas markets in 2001.

Martine
SVP Asset Management, Resi & HotelsIvanhoé Cambridge
Canada
Available selectively to senior-level Investors, Developers and Lenders confirmed in advance, co-chairing is a way of attending while enjoying greater visibility, reduced rates and other benefits.
Attending as a delegate gives you the opportunity for unrestricted access to the event without the benefits of a co-chair.
GRI Club's Sponsorship team will help tailor the packages to make them right for you. Do not hesitate to get in touch to tell us about you and explore if we can help achieve your growth goals.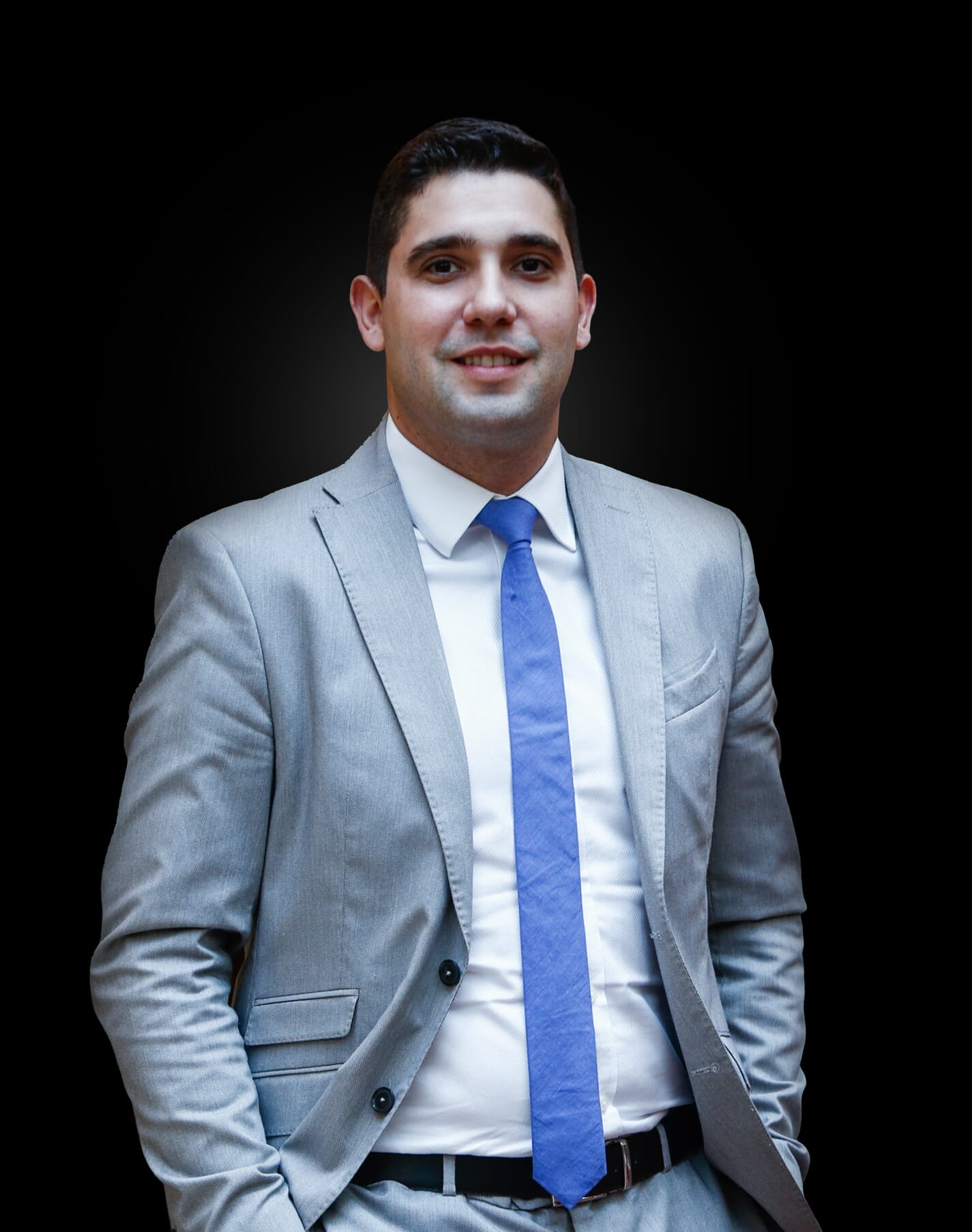 Diego Tavares
Diego Tavares
Managing Director
GRI Club
+55 19 9 99135588
+55 11 2391 5583
Diego Tavares é diretor do GRI para o Brasil e lidera a produção de todos os encontros do clube no País. Atuou também na sede do GRI em Londres, onde foi gerente de Marketing e trabalhou na organização de eventos em várias partes do globo. Antes do GRI, passou por empresas como Gol Linhas Aéreas e Sistema COC de Ensino. É graduado em Turismo e tem especialização em Marketing e Consumer Behaviour pela London School of Marketing.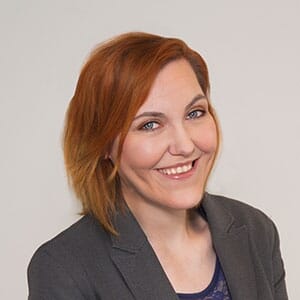 Kirsty
Senior Director - USA, Europe & Global ResearchGRI Club
I have over 10 year's experience in conference production; 7 of which have been in the real estate, venture capital and private equity sectors. I am particularly passionate about BTR, light industrial, global geopolitical and social disruption. At GRI Club, I lead our production team across Europe to develop meaningful events and club meetings for our members.

Need help?
WhatsApp Assistance
Monday to Friday - 8:30 a.m. to 6:00 p.m.