Featured Discussion
Provocateur
Megan Walters
Global Head of Research
PIMCO
Moderator

Audrey Klein
Global Head of Research
Spencer House Partners
Part of GRI Empowered by Women Series In Association with the GRI Club Women Leading Real Estate Europe Committee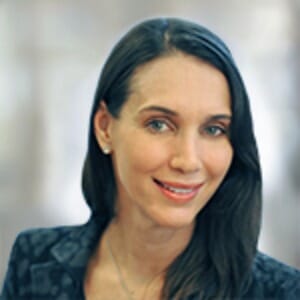 Executive Chair Debt & Value Add StrategiesLaSalle Investment Management
United Kingdom
Amy is the Executive Chair of Debt & Value-Add Strategies and a member of its Investment Committee. Prior to that, she was the Head of Debt & Value Add Strategies, who oversaw the set-up and growth of LaSalle's market leading European debt platform and LaSalle's Value Add equity strategies in Europe. Amy was responsible for LaSalle Real Estate Debt Strategies II, III, & IV (c.€2.8bn in committed capital, of which LREDS IV has raised c.€940m excl. side-car allocation), LaSalle Residential Finance I – III (£1.5bn in committed capital), LaSalle Whole Loan Strategies (€964m committed capital), LaSalle UK Special Situations Fund and Special Situations Venture and is on LaSalle's European and UK Management Boards.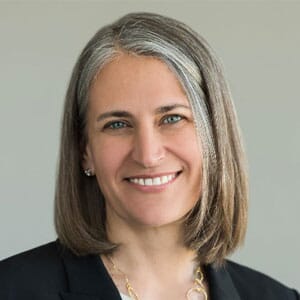 President and CIOBentallGreenOak
USA

Managing DirectorGoldman Sachs Asset Management
United Kingdom
Ana is a managing director in the Merchant Banking Division responsible for sourcing executing and managing real estate investments across Europe. She joined Goldman Sachs in 2003 as an analyst and was named managing director in 2015. Ana earned a BS in Ec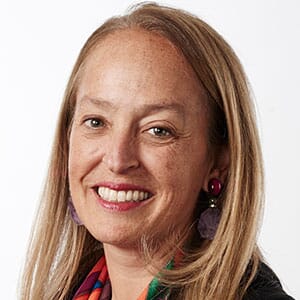 Partner, Spencer House Partners; Board roles at Elix, PfP, SFO and Planet Smart CityPlanet Smart City
United Kingdom
Audrey Klein has held Head of Fundraising roles at several firms but is best known for starting the European business out of London for the Park Hill Real Estate Group, a Division of Blackstone, which she ran for 9 yrs. Prior to joining Park Hill, she ran her own business for 5 yrs marketing alternative asset funds across all asset classes to European investors comprised of pension funds, banks, family offices. She is a graduate of Northwestern University's Kellogg School of business where she received an MBA, and is also a graduate of Emory University with a degree in Economics. She serves as the ESG Chair for a real estate company called SFO Capital and an affordable housing real estate company called Planet Smart City.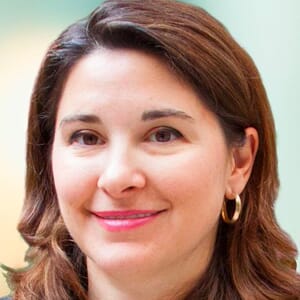 Managing Director, Co-Head BGO Strategic Capital PartnersBentallGreenOak
USA
Cherine Aboulzelof is Managing Director, Co-Head for BentallGreenOak's Strategic Capital Partners ("BGO SCP") and sits on its global investment committee. BGO SCP provides liquidity solutions to LPs, and strategic capital by way of co investments, recapitalisations and fund investments to GPs. Prior to joining BGO SCP platform in 2017, she has been responsible for Europe investments with two different real estate investment managers, investing across a number of sectors between 2005 and 2017. She started her career in investment banking with Goldman Sachs, JP Morgan and Morgan Stanley. She holds an M.B.A from INSEAD and a graduate degree from EM Lyon. She is a French, Bristih and Lebanese citizen.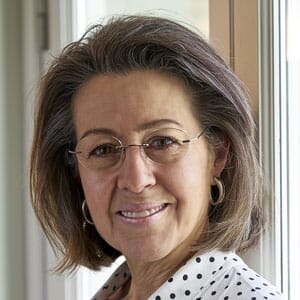 Managing Partner/ Director of Strategy and Corporate DevelopmentGrupo Azora
Spain
Cristina García-Peri is Senior Partner and Head of Strategy and Corporate Development for the Azora Group. Prior to joining Azora in 2011, she worked for 16 years in the investment- banking sector at both Merrill Lynch (2 years) and JP Morgan (14 years), where she held various positions across M&A and Equity Capital Markets, and for 10 year, she was Managing Director responsible for Corporate Equity Derivatives for EMEA as well as Equity Capital Markets for Spain and Portugal. Cristina holds a bachelor degree in Economics from ICADE (Spain) and an MBA from Harvard Business School (USA). Cristina is Board Member at Bankinter, a Spanish IBEX 35 banking institution, where she Chairs the Nominations and Sustainability Committee.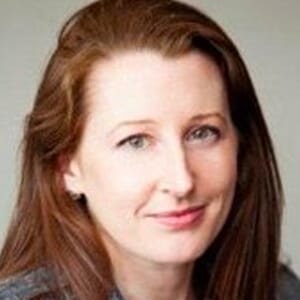 Managing Director, Debt Asset Mgmt EuropeStarwood Capital Group
United Kingdom
Irene Ryan is a Managing Director at Starwood Capital Group, London office and is responsible for the asset management of debt investments by Starwood's lending platform in Europe Since joining Starwood Capital in 2013, Ms. Ryan has managed the portfolio of loans held across multi-asset classes and European jurisdictions originated by Starwood Property Trust (NYSE: STWD) and Starwood European Finance Real Estate Finance (SWEF: LN). Prior to joining Starwood Capital Group, Ms. Ryan worked in a real estate focussed bank in London, holding a variety of lending roles from origination to loan restructuring and recovery. Before that, she gained her chartered accountancy qualification (ACA) while working at KPMG in Ireland.

EVP, Europe and Asia PacificOxford Properties Group
United Kingdom
Joanne McNamara is Executive Vice President, Europe of Oxford Properties, a leading global real estate investor, developer, and manager. In this role, Jo is responsible for all aspects of Oxford's business across Europe. Jo is a member of Oxford's Executive Committee and Investment Committee. Jo was one of Oxford's first team members in London, joining the European investment team in 2010, and over the past decade has contributed to and led many of the organization's most significant investment and development transactions. Jo was most recently responsible for the operating performance of Oxford's European business and leadership of the 40+ person European team.

Global Chief Investment OfficerCBRE Investment Management
USA
Kim Hourihan is Chief Investment Officer for CBRE Investment Management. In this role, Kim is responsible for investment strategy, performance and risk. She chairs the Global Investment Committee and has oversight of all the regional and strategy-specific investment committees. She previously served as CIO – Americas Direct Real Estate Strategies for CBRE Investment Management and Portfolio Manager for one of the firm's comingled funds. She also served as a Managing Director and Portfolio Manager for two international sovereign wealth fund clients, with total assets under management of more than $4 billion representing 11.7 million square feet.

PresidentKennedy Wilson
United Kingdom

President & CEOIvanhoé Cambridge
Canada
As President and Chief Executive Officer of Ivanhoé Cambridge, Nathalie Palladitcheff is responsible for the Company's overall strategy, growth and evolution. After a successful career based in France and the Indian Ocean, she joined Ivanhoé Cambridge in 2015 as Executive Vice President and Chief Financial Officer and was appointed President in 2018. Her achievements from 2015 to 2019 include overseeing the Company's digital shift with a view to a sustainable and forward-looking performance.
What is a Club Meeting? How can I participate?
Our discussion co-chairs kick off the knowledge exchange. After that, you can join it as much as you like:
peer-to-peer, capital to product, and behind closed doors.

What is a Club Meeting
An in-person private meeting exclusive for Club Members. Spend time and participate in interactive discussions with the most senior players in the market.
Who can join
Senior investors, lenders, asset owners, and developers active in the real estate market. Exclusive event for members with a Bronze, Silver, Platinum, and Diamond level membership.

How to join
Click in "Join the event". If you're not a member yet, fill up the form for apply or upgrade your membership.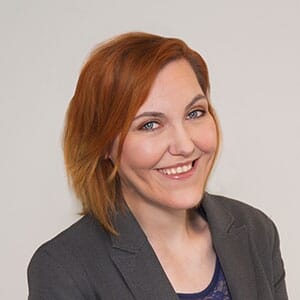 Kirsty Stevens
Kirsty Stevens
Partner
GRI Club
0787150599
12 years experience within conference production in infrastructure, tax, finance and real estate. Previously working with RICS for four years helping drive the global CPD rollout. I have been with GRI Club for over 4 years, from Sales Director, UK Markets Director, Content Director and now as Global Head of Content with Sales Specialty within our Europe and USA markets. Ask me about our European events,asset class specialisms and connecting wtih investors globally. BA Hons in Philosophy from Kings College London, hobbies include Rugby, Theatre Production and Time Out Tastemaker.
This eMeeting is exclusive
for Premium members
This event is exclusive for GRI members.