ESG in Infrastructure investments – revolution or evolution?
08th - 10th June
14:00 - 15:15 | British Summer Time (GMT+1)
Submit your interest (Non-members)
* Required fields
Our team will get in touch with you soon to confirm your participation
89 people are attending
Credit: anek.soowannaphoom / Shutterstock
The COVID-19 pandemic crisis put pressure on companies all around the world to respond to climate change discussion and the social aspect , afterall, the emergency of health and well being brought more concern to the future of the planet and mankind.
In this context, the socially responsible investment or the ESG (Environmental, Social Governance) criterias has become a non negotiable demand from international investors and crucial for the development of infrastructure, starting with multiple global initiatives (such as the 2030 UN Agenda, Paris Agreement climate change and EU Commission Action Plan on financing for sustainable growth).
The private sector will have to commit to support the evolution of the ESG criterias, crucial to the future of the sector, especially in emerging markets.
When it comes to exchanging know-how and meeting the right people, physical barriers no longer exist. Join us for the most influential dialogue with the high-level infrastructure and energy leaderships - as if they were sitting right in your living room.
Networking & Interactive Format
Our discussion co-chairs kick off the knowledge exchange. After that, you can join is as much or as little as you like; peer-to-peer, capital to product, and behind closed doors.
Plan your business meetings and network with the eSummit participants
Private, candid discussions designed to foster dealflow and interaction; not just the listed co-chairs, but everyone in the room
Arrange a video call, or check who's online right now (green highlighted headshot) to message instantly
Follow our matchmaking suggestions, with AI generated business leads based on your inputted preferences
June 8th | 14:00 - 15:15 | Britsh Summer Time (GMT+1)
The ESG Big Picture
What are the biggest success cases and the horror stories?
What are the barriers to effective and long term ESG impact? 
What are the key challenges hindering sustainable investment development?
What "lessons learned" can be applied from other initiatives to ensure a more effective ESG rollout?
June 9th | 14:00 - 15:15 | Britsh Summer Time (GMT+1)
ESG investment process in infrastructure
Integration of ESG from project conceptualization to financing 
Accounting for Impact across the Value Chain
Walking the talk - Are investors willing to reduce return expectations to incentivise ESG implementation
June 10th | 14:00 - 15:15 | Britsh Summer Time (GMT+1)
ESG criteria in infrastructure investments: Risks, challenges and alternatives
What are the main ESG issues that concern the sector?
What kind of projects are more vulnerable to ESG criterias?
How do compliance programs adjust to ESG requirements? De-risking projects through good Corporate Governance for E&S.
Become a Sponsor
Contact our team and check the sponsorship and exposure opportunities according to the strategy of your company.
Sponsorship opportunities
Successful registration
Confirmed Participants
Plan your
business meetings
and
network
with the
eSummit participants
. Arrange a
video call
, or check who's online right (green highlight) now to message instantly.
Premium Members only
,
inquire here for an upgrade
.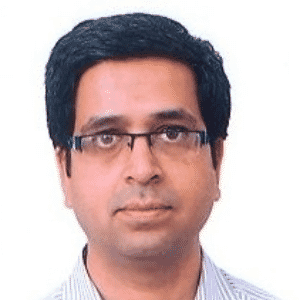 Principal - ESGNIIF
India
This event is exclusive for GRI members.