GRI Club's Global Committees set the professional standard for peer-to-peer knowledge sharing in order to identify new trends, capitalise on growth opportunities and aid dealflow discovery worldwide.
Curated purely by members, spanning 4 continents, 25+ countries, and across all asset classes, each global committee meets once per month via zoom to share current sentiment, investment appetite and debate where the market is going.
Participation is open and welcome to all GRI Club Members, under the wing of the specific committee chapter. Be part of the global dynamic exchange and always be present for the opportune moments in your asset and region.
Tech, landlord, gov and tenant partnerships, as well as rock bottom prices; retail real estate will fundamentally change. Our June meeting will focus on demand and activity post COVID-19 to help identify risk and liquidity challenges as well to build a sustainable roadmap for the asset class.
GRI Global Committee
Future Retail Chapter 

Adam
DLC Management CorporationFounder & CEO
USA
Adam Ifshin is Founder and CEO of DLC Management Corp., which he founded in 1991. Over the last 29 years, he has built DLC into one of the nation's largest owners and operators of retail real estate, and one of the most active acquirers of assets with value added potential. Mr. Ifshin oversees DLC's acquisitions and dispositions, capital markets activities, redevelopments, joint ventures, and corporate strategy, and is well versed in the complex world of foreclosures, bankruptcies, and restructurings. As a principal, he has been involved in over $4.5 billion of real estate transactions.

Adriano
Managing Director - Head of LatAmIvanhoé Cambridge
Brazil
As the leader of the Latin America team, Adriano Mantesso is responsible for making RE investments locally, developing asset-management strategies and overseeing strategic partnerships for the region. Mr. Mantesso has extensive experience in the industry. Before joining Ivanhoé Cambridge in 2017, he worked for five years at the investment bank BTG Pactual, where he became Partner and Head of Income Producing Properties (RE), managing what was then the largest local REIT. From 2005 to 2012, he worked for Brazilian Capital, managing private and public RE investment funds. He holds a MBA from the Katz Graduate School of Business at the University of Pittsburgh and a Bachelor of Business Administration from Mauá Business School in Brazil.

Ajay
Country Managing Director - IndiaTaurus
USA
As Country Managing Director, Ajay is responsible for due diligence, acquisition, planning, financing, project management and operation of all investments in India and manages Taurus India' team of experienced management professionals. He has the primary responsibility of building and fostering relationships with global investors as well as development partners to deliver world-class projects across the country. Ajay has more than twelve years of professional and academic experience in a variety of markets in India, where he worked with Accenture's strategy consulting practice and the India business of Emaar Properties, and in the United States.

Armando
Diretor Vice-presidente e de RIMultiplan Empreedimentos Imobiliários
Brazil
Armando d'Almeida Neto é Vice Presidente e Diretor de Relação com Investidores da Multiplan Empreendimentos Imobiliários desde 2008, uma empresa com 40 anos de atuação no setor imobiliário de shopping centers e prédios residências e comerciais. Armando é o responsável pelas áreas de Planejamento, TI, Financeira, Fiscal, Contabilidade, Recursos Humanos e Relação com Investidores. Com 27 anos de experiência no mercado financeiro, antes da Multiplan o Armando foi o Presidente da BullTick Brasil entre 2006 e 2008, Diretor do Santander Investment em Nova York entre 2000 e 2005 e Diretor do Banco Bozano, Simonsen entre 1997 e 2000.

Carlos
PresidenteIguatemi Empresa de Shopping Centers
Brazil

Cintia
Senior Vice President, InvestmentsCadillac Fairview Brasil Participações
Brazil

Dariusz
Head of TransactionsMetro Properties Holding GMBH
His professional career in real estate and finance began in 2007. He has a successful track-record in preparation, structuring and execution of property & share transactions across the world (i.a. Germany, India, Spain, Turkey, China, Poland, Russia, Serbia, Croatia, Egypt, Hungary, Romania, Portugal, Austria, Pakistan, Bulgaria, Czech Republic, Hungary, France, the Netherlands). His responsibilities include inter alia: transaction management; leadership of international/multicultural teams; portfolio and asset management; lease contract negotiations; implementation of due diligence processes, financial analyses and investment research. He has profound knowledge and experience in the asset classes wholesale, retail, office and logistics.

Fabio
CEOLojas Renner S.A.
Fabio Adegas Faccio is CEO of Lojas Renner S.A., which comprises the brands Renner, Camicado, Youcom, Ashua and a Realize financial institution. He has a degree in Business Administration from PUC / SP, an MBA in Finance from FGV / SP and a degree from Harvard. The executive joined the company as a trainee in 1999 and has a professional trajectory strongly linked to the growth of the company, which registered a net profit of R $ 1.1 billion in 2019 and is present in Brazil, Uruguay and Argentina.

Gonzalo
CEOFIBRA UNO
Mexico
Mr. Gonzalo Pedro Robina Ibarra serves as Chief Executive Officer of Fibra Uno. He has over 30 years of experience in the real estate sector. Before joining Fibra Uno, he was founder and Chairman of MexFund Private Investmetn Fund created in 2007. He was Chairman of Fenix Capital Group, a real estate fund owned by Deutsche Bank with over 7,000 real estate assets in Mexico and 14,000 properties under its management.

Jared
Managing DirectorTrophaeum Asset Partners
UK
Jared Hart joined Trophaeaum in 2018 as Managing Director. Prior to this we was with Thor Equities, leading the company's European expansion with an investment strategy aimed to focus on well-located properties where there is an ability to enhance value by way of rental uplift or redevelopment. During his career he has acquired approximately 2+ billion euros of assets in Europe.

Javier
CEOMeor
Javier Camarena serves as CEO of MEOR, a private Real Estate fund in Mexico since its foundation. He has more than 15 years of experience in Real Estate and has been involved in over 350 retail and industrial transactions, with relevant experience in the whole development cycle. Before co-founding MEOR, Javier served as Executive Director of Emuna Holding for over 10 years, a group with presence in the energy, construction, finance, and engineering sectors. Javier holds a bachelor's degree in industrial and systems engineering from ITESM and attended the Executive Management Program at IPADE.

João
Director Fund ManagementSonae Sierra
Portugal
João Lélis joined Sonae Sierra in 2004 as an investment analyst, later becoming Director of the Fund Management business. As member of the executive team, current responsibilities include management of the real estate funds co-owned by Sonae Sierra, of the direct investments outside Iberia and transaction support. Prior to Sonae Sierra, João was a consultant with McKinsey & Company and also with Arthur Andersen. João completed the INSEAD – Advanced Management Programme in 2018 and the INSEAD - International Executive Programme in 2010. He also holds an MBA from the Yale University School of Management (2002) and a BS in Management from Faculdade de Economia do Porto (1997).

John
CEOGreenman Investments
Ireland
John Wilkinson is CEO and founding member of Greenman. John has over 15 years' experience in real estate development and investment. Since managing the company from 2005, John gained a significant expertise in the selection, funding, purchase and management of German food and non-food retail warehousing. Since forming Greenman, the company has acquired and manages real estate projects to a value of €900m including Greenman OPEN, Germany's largest grocery focused retail RE fund. John is currently leading the execution of Greenman's European expansion, with the target of acquiring c.€175m of grocery dominated retail real estate in France and Spain during 2020.


Liad
CEOAtrium European Real Estate
Netherlands
Liad was appointed as Group Deputy Chief Executive Officer on 21 December 2016 and took over the role of Group Chief Executive Officer on 23 February 2017. Liad was previously with the Atrium Group from 2008 until November 2015, latterly in the position of Group Chief Investment Officer responsible for the Group's pipeline of acquisitions and divestments, and from November 2015 until his appointment to Atrium held the role of Chief Investment Officer with Gazit-Globe. Liad has a B.A. in Business Economics & Management from Guilford Glazer School of Business & Management, Ben-Gurion University and an MBA from Reccanati Business School, Tel Aviv University.

Luis
CEOSeris Retail Holdings
Mexico

Marco
Managing DirectorForuminvest Italia
Italy
Marco Mutti is the Managing Director of Foruminvest Italia srl , a property investment and development company since the company's incorporation in 2004. With over 25 years of development experience in the commercial real estate sector, 4 years in Cushman & Wakefield as advisor of major of international retail groups, 4 years in AIG Lincoln as development director, he is also the president of the team who won the Italian championship of Football.

Misael
Head of Real EstateIntercorp
Peru
Misael Shimizu is the Vicepresident of Real Estate at InRetail Peru Corp since January 2012. He also serves as a Partner at Nexus Group, a private equity firm, which he joined in 2005. Prior to this, he was an Associate Consultant with Apoyo Consultoria (Lima, Peru) and Booz Allen & Hamilton Colombia. Mr. Shimizu received a Bachelor degree in Economics from Universidad del Pacífico (Lima, Perú) and a Master's degree in Business Administration from the Tuck School of Business at Dartmouth College (Hanover, NH).

Neel
Group PresidentK Raheja Corp
India
Neel Raheja began his odyssey with the family empire at the young age of 18. With a strong background in finance, Neel over the last 17 years, has piloted the diversification of the Group's business from real estate development to retail and hospitality. He has been instrumental in setting up premium hotels in the country e.g The Renaissance Mumbai Convention Centre, J W Marriott Hotel Juhu & Sahar, Whitefield Marriott, Bengaluru & Westin, Hyderabad. Neel also established the K Raheja Corp's retail brands Shoppers Stop, Inorbit Mall, Crossword & HyperCity. Perceiving the need for intelligent work spaces, he then brought to life 'Mindspace' IT Parks across India currently present in Malad, Mumbai, HITEC City, Hyderabad & Airoli, Navi Mumbai.

Roger
Founder and CEOBoxPark
UK
Roger Wade is the Founder and ex CEO of British Street Fashion brand, Boxfresh. Roger started Boxfresh in 1989. He grew the brand from a market stall, to an International Brand. Boxfresh were renowned pioneers of the British Street scene. In 2005, Roger sold the Boxfresh to Pentland Brands and formed his own Brand Consultancy, Brands Incorporated, specialising in the development, financing and licensing of UK Fashion Brands. In 2010, Roger founded and created the World's 1st Pop Up Mall, Boxpark Shoreditch, www.boxpark.co.uk, and in 2016 created Boxpark Croydon, our 1st Food and Drink o

Ruy
CEOBR Malls
Brazil
Ruy Kameyama is currently CEO of BrMalls, having been one of the founding executives of the company, initially in the M&A area, and for the past 9 years COO of the company. Before joining BRMalls, he worked in the new business area at Spoleto Franchising and was an associate at the investment bank Dresdner Kleinwort. He holds a degree in economics from IBMEC-Rio de Janeiro and an MBA from Harvard Business School.

Umberto
Head of Asset ManagementKlépierre Management Italia
Italy
Umberto joined Klepierre as Italian Head of Asset Management in 2018 bringing 12 years of RE and PE experience. Umberto started his career in Morgan Stanley, where he was actively involved in the execution of significant real estate and private equity transactions. In 2012, he joined Quantum Global to implement the African strategy by structuring a $500m fund on top of deploying the Plaza Fund, a JV dedicated to core investments across the globe. In 2016, he moved to Fosun as Executive Director where he sourced and executed private equity deals across Europe. Bocconi University graduate with a Degree in International Economics and Management and a MSc in Management of Financial Markets and Institutions

Volker
Managing PartnerECE Real Estate Partners
Prior to joining ECE in 2008 and the founding of ECE Real Estate Partners, Volker was a Director of Allianz Capital Partners GmbH, a Private Equity Firm located in Munich, Germany, where he was a member of the management team and the internal investment committee. Volker has been involved in various stages of the Private Equity process including the preparation and execution of leveraged buyouts, M&A transactions and mezzanine financings.
Participation is restricted to Committee Members only.
If you would prefer to contact us by email, please send to [email protected].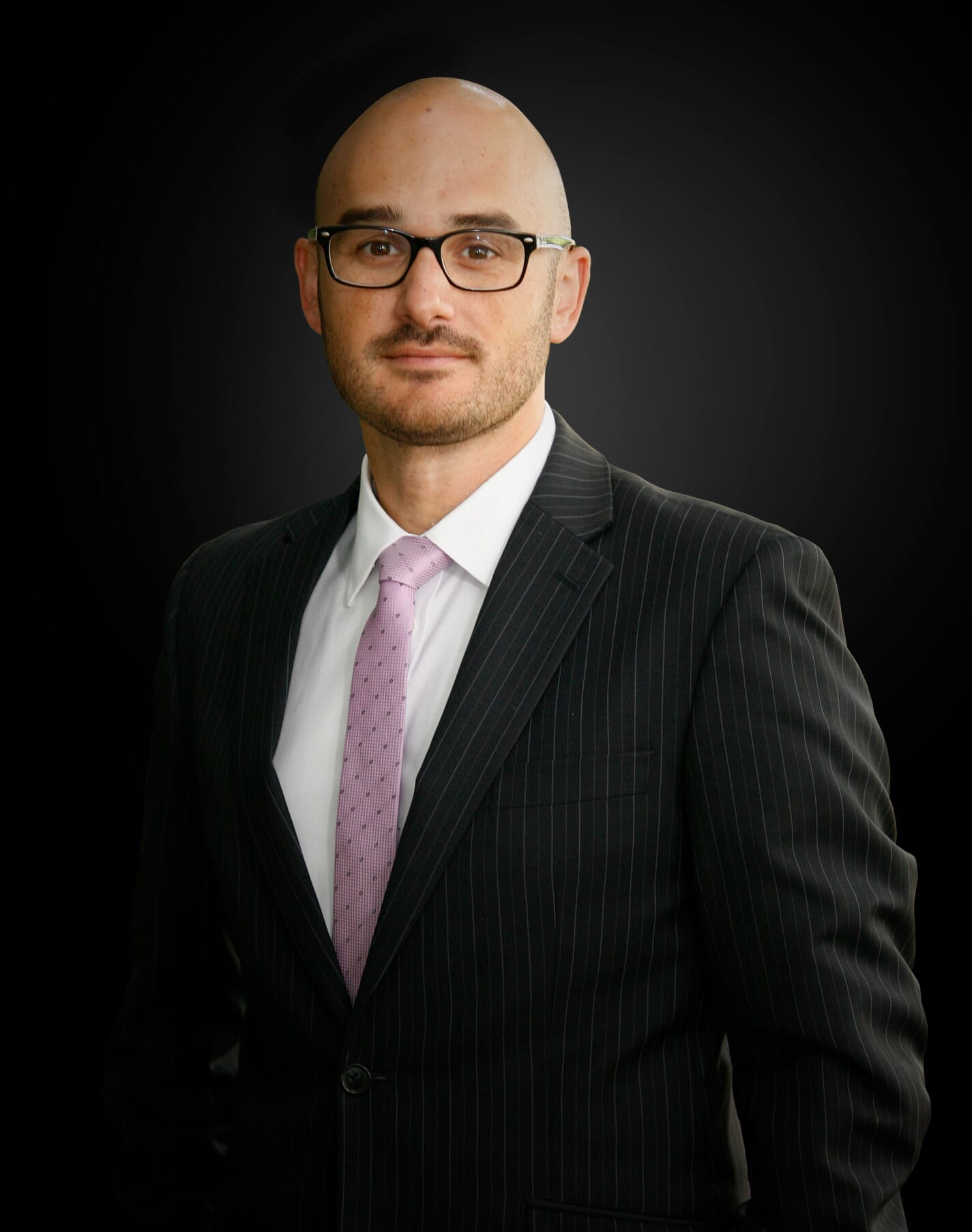 Gustavo Favaron
Gustavo Favaron
CEO
GRI Club
+44 7595 925
+55 11 2391 5583
Gustavo Favaron is global CEO and Managing Partner of the GRI Group, present in more than 20 countries with the mission of connecting leaders, fostering relationships, disseminating knowledge and contributing to the generation of real business opportunities in the real estate and infrastructure sectors.

He is the originator of the club format which has boosted GRI's widespread expansion since 2013. Under his remit are the six GRI Group companies: GRI Club Real Estate, GRI Club Infra, GRI Tech Club, GRI Tech Fund, Smartus and IM Talent.

A natural leader and a multicultural professional, Gustavo has a solid track-record in business development, strategic planning, integrated management and highly complex negotiations. He has a deep knowledge of the global real estate industry and has an extensive network of qualified relationships in locations worldwide.

Graduated in Law and Social Science, he is also Master in Foreign Affairs.

Need help?
WhatsApp Assistance
Monday to Friday - 8:30 a.m. to 6:00 p.m.