Luiz
Assessor do Senador Roberto RochaSenado Federal do Brasil
Brazil

Sandro
Subsecretário de Tributação e ContenciosReceita Federal
Brazil

Vanessa
Assessora Especial Ministro Paulo GuedesMinistério da Economia do Brasil
Brazil

Luiz
PartnerPinheiro Neto Advogados
Brazil
Luiz Roberto Peroba Barbosa advises domestic and international clients from different industries both on tax counseling/planning and on litigation in administrative and court disputes. Luiz Roberto actively participated in the setup of the firm's office in the Silicon Valley, and has acted as counsel for clients in the technology area on direct and indirect taxation of marketplaces and other activities involving software, apps, streaming, SaaS, online advertising, among others, as well as on the structuring and consulting regarding international shipments and payment mechanisms to enable cross-border online B2B, B2C operations, etc.

Marcio
Superintendente JurídicoGrupo CCR
Brazil
O setor privado como um todo tem acompanhado com atenção as propostas de Reforma Tributária, em debate tanto na Câmara como no Senado, ambas envolvendo um novo modelo de tributação de consumo de bens e serviços.

A importância da Reforma para promover a simplificação e o melhor dimensionamento da carga tributária deve ser apoiada por todos. Todavia, esse almejado equilíbrio tributário merece debate e reflexões sobre suas consequências sobretudo ao setor de bens e serviços.

Com o escopo de analisar os possíveis impactos do desenho atual da Reforma Tributária ao setor de Infraestrutura, os membros do GRI Club Infra se reunirão para discutir, entre outros pontos:

| | |
| --- | --- |
| | Neste encontro, falaremos sobre: |
Qual o real impacto e como mensurar os efeitos da Reforma Tributária na viabilidade de longo prazo de um projeto de infraestrutura?

Com preços e tarifas regulados pelas Agências em virtude dos contratos administrativos pactuados, de que forma serão compensadas eventuais perdas?

Quais medidas cabíveis para assegurar o equilíbrio econômico-financeiro dos contratos?

Quais as perspectivas de homologações pelas respectivas autoridades administrativas quanto ao repasse das variações dos impostos nas tarifas?

Como garantir o desenvolvimento de uma metodologia de compensação que leve em consideração os impactos aos operadores e que sejam normatizadas em conjunto?

Nos casos de PPPs estaduais e municipais, como será tratado o ônus adicional sobre os operadores?
Participação é restrita a Membros do Clube e eMembers.
Se preferir entre em contato conosco por email, mande para [email protected].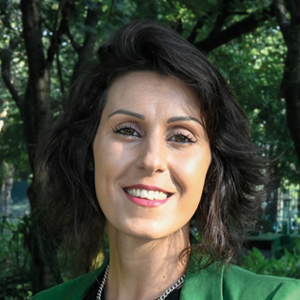 Melissa Dalla Rosa
Melissa Dalla Rosa
Head of Infrastructure Latam
GRI Club Infra
+55 11971531370
+55 11971531370
Graduated in Social Communication - Public Relations at Unisinos (BR), Postgraduate Institutional Advertising, Multimedia Communication and Organization of Events at the University of Florence - Italy, where she lived for seven years, she is completing an MBA in Agribusiness Management by ESALQ / USP. She has more than 10 years of experience in public relations and events with emphasis in the infrastructure and energy sectors.

Need help?
WhatsApp Assistance
Monday to Friday - 8:30 a.m. to 6:00 p.m.