GRI Club's Global Committees set the professional standard for peer-to-peer knowledge sharing in order to identify new trends, capitalise on growth opportunities, and aid deal flow discovery worldwide.
Curated purely by members, spanning 80+ countries, and across all asset classes, this global committee meets every month via video calling to share the current sentiment, investment appetite, and debate where the market is going.
The eMeetings will take place every 3rd Tuesday of each month at 15:00 London time.

Director of Hotel Asset ManagementInvesco Real Estate
Germany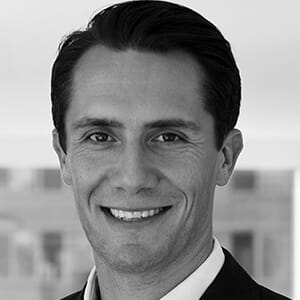 VP DevelopmentVirgin Hotels
United Kingdom
With 17 years' experience in Hospitality and Real Estate , Alex has accumulated a track record in the sector. Currently, Alex is responsible for leading the expansion of Virgin Hotels in EMEA with the first project being VH Edinburgh (opening summer 2021). Virgin Hotels expect to announce a further two to three properties in Europe this year. Prior to Virgin Hotels, Alex was SVP Development at YOTEL, and previously as SVP Development of Orient-Express Hotels Ltd (Belmond) where he managed more than $500 million of acquisition, financing and dispositions of non-core assets. He successfully helped the company transition to third party hotel management agreements with its first hotel being the Belmond Cadogan Hotel.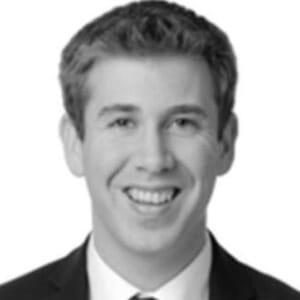 Senior DirectorCBRE Investment Management
United Kingdom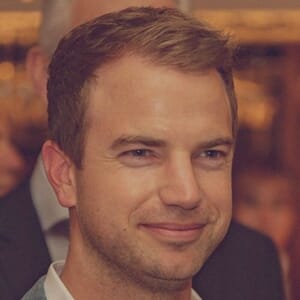 Head of Development, AmericasSix Senses Hotels Resorts Spas
USA
As Head of Development, Americas, based in Miami, Andrew has responsibility for growing the Six Senses portfolio of hotels, resorts, and spas across the Americas. He believes strongly in the pillars and values of the Six Senses brand, lives by them harmoniously, and applies them to shape how he looks at each new opportunity. As the world recalibrates the focus on well-being and sustainability will no doubt be amplified. Prior to joining Six Senses he spent over 12 years at Four Seasons Hotels and Resorts, were he oversaw and lead the growth and due diligence on a number of projects and openings internationally such as, Megeve, Bogota, Sao Paulo, Surf Club (Florida), Los Cabos, Montreal, Rio de Janeiro, and New Orleans.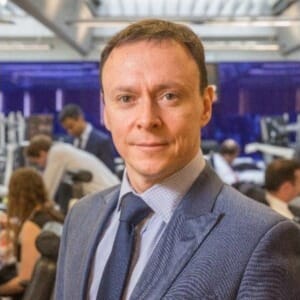 Head of UK InvestmentCheyne Capital Management
United Kingdom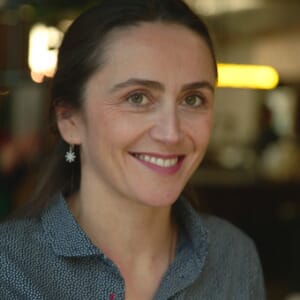 Managing Director & Co-founderConsiderate Group
United Kingdom
Benedetta is Managing Director & Co-founder of Considerate Group a specialist sustainability solutions company that drives responsible management across hospitality businesses. She has over 20 years' experience in the travel and hospitality space. Over the past 10 years she has been focusing on developing data technology & sustainability solutions for the sector thanks to her in-depth understanding of hotel operations and challenges as well as their need for technology driven solutions. Under her leadership, Considerate Group has been awarded two innovation competition grants by BEIS (UK Department for Business Energy and Industrial Strategy) in technology, which led to the development of their innovative mobile App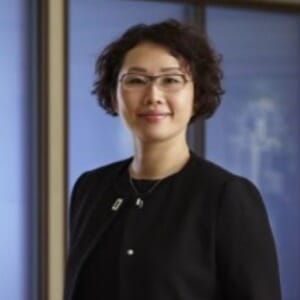 Director of SustainabilityLangham Hospitality Group
Hong Kong
Carmen leads and drives the sustainability strategy within the Group. She is responsible for a diverse range of sustainability programmes including strategy and policies development, management system, capacity building, stakeholder engagement, communication and reporting. She also believes in sustainability is everyone's responsibility and her role is implanting this concept like a DNA into every colleague in the company.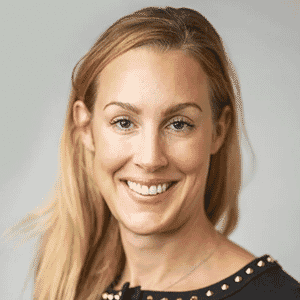 SVP, Director of Sustainable BusinessPandox
Sweden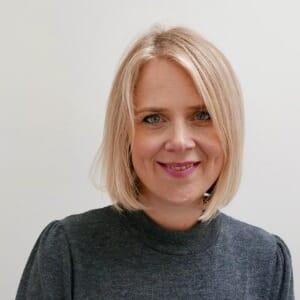 VP - Global Corporate ResponsibilityIHG InterContinental Hotels Group
United Kingdom
Catherine has been VP, Global Corporate Responsibility at IHG since 2018 she is responsible for overseeing IHG's corporate responsibility strategy, leads IHG's sustainability agenda and its global charitable giving and community programme. Previously, she was Head of Investor Relations at IHG, responsible for all activities and communications with investors and sellside analysts globally. She joined IHG in 2001, and spent 5 yrs leading the global hotel audit and EMEA corporate audit teams. Prior to that, Catherine spent 3 yrs with Ernst & Young, in their Consumer Products external audit function. She has a Natural Sciences degree from the University of Cambridge and is a member of the Institute of Chartered Accounts of England and Wales.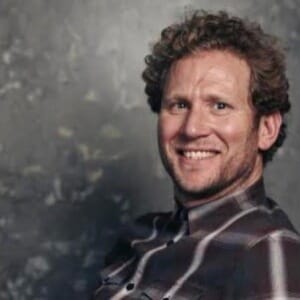 Co-FounderBirch
United Kingdom
Chris is a square peg in a round hole. Or used to be. After a career spanning over 20 years in traditional hotels, he joined Ace Hotels to launch them in London. After an amazing journey with incredible people he decided to pursue his own dreams and visions to build hospitality that related to his own perspective and feelings on the world, the mind and humanity. Steel Hotels (still pre live real estate) and Birch are a product of the journey so far.

Vice PresidentCumming Corporation
USA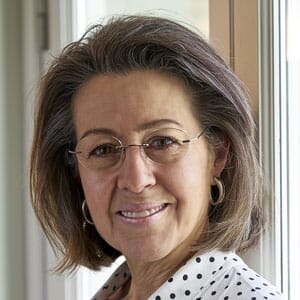 Managing PartnerGrupo Azora
Spain
Cristina García-Peri is Senior Partner and Head of Strategy and Corporate Development for the Azora Group. Prior to joining Azora in 2011, she worked for 16 years in the investment- banking sector at both Merrill Lynch (2 years) and JP Morgan (14 years), where she held various positions across M&A and Equity Capital Markets, and for 10 year, she was Managing Director responsible for Corporate Equity Derivatives for EMEA as well as Equity Capital Markets for Spain and Portugal. Cristina holds a bachelor degree in Economics from ICADE (Spain) and an MBA from Harvard Business School (USA). Cristina is Board Member at Bankinter, a Spanish IBEX 35 banking institution as well as member of the INREV ESG Committee.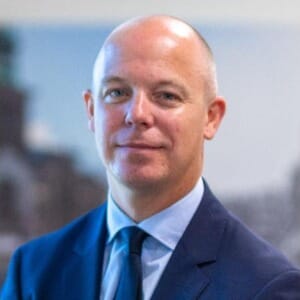 Development DirectorCheval Collection
United Kingdom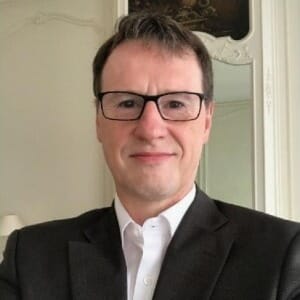 Head of Asset ManagementSchroders
Belgium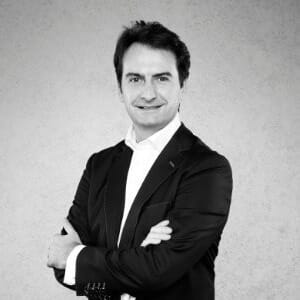 Business Development DirectorNEOM
Saudi Arabia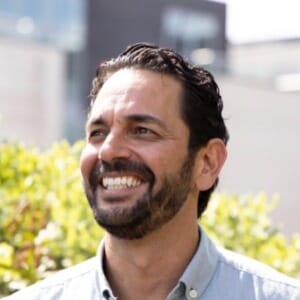 Chief Development OfficerEdyn Group
United Kingdom
Eric Jafari is the Chief Development Officer and Creative Director for Edyn Group, a Brookfield subsidiary. Rooted in soulful hospitality, Edyn aspires to create sanctuaries where free thinkers belong through the following hospitality brands: Locke, The Moorgate, The Wittenberg and SACO. Eric oversees a £1bil+ Pan-European development pipeline at Edyn Group. Eric oversees acquisition, planning, construction, finance, design, F&B and creative direction for all Edyn properties across Europe. The team currently oversees a pipeline of developments and trading assets across the United Kingdom, Ireland, the Netherlands, Germany, Denmark and Portugal. Eric is the co-founder of edyn, Locke and Birch.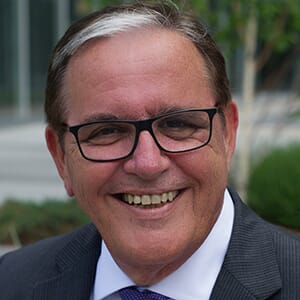 Founding PartnerHamilton Hotel Partners
United Kingdom
Frank Croston is one of the two founding Partners of Hamilton Hotel Partners. His career progression combines a unique blend of senior executive positions in operations, asset management and strategic advisory services. Prior to setting up Hamilton in 2004 Frank was President UK & Ireland, for IHG; Partner in charge of Hospitality Advisory for Arthur Andersen EMEA and Managing Director PKF. Hamilton recently completed a merger with Pyramid Hotel Group out of the US and the combined group now manages 140 hotels across the US and Europe with AUM in excess of $5bn.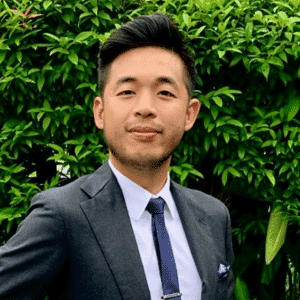 SAVP, Group Head of Business DevelopmentBanyan Tree Hotels & Resorts
Singapore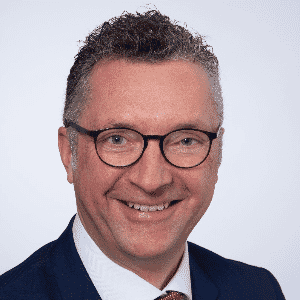 Senior Director Asset Management, HotelsInvesco Real Estate
Germany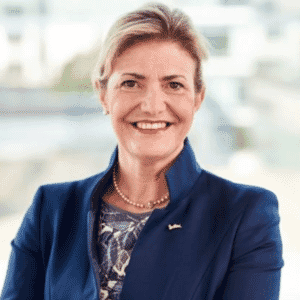 Global SVP Sustainability, Security & Corporate CommunicationsRadisson Hotel Group
Belgium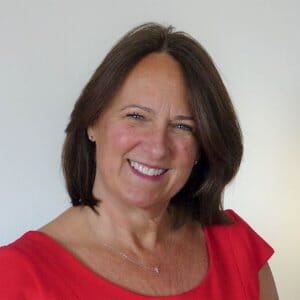 VP - Global Business & RE DevelopmentKerzner International
United Kingdom
Ms. Hazelton joined Kerzner International in 2017 and is responsible for the growth of the Atlantis and One & Only brands in Europe and the Americas. As a seasoned hotel investment and development executive, her experience includes all aspects of hotel investment including banking, asset management, finance, development, feasibility and investment analysis. She currently has a desire to influence new and existing hotel projects with best ESG practices.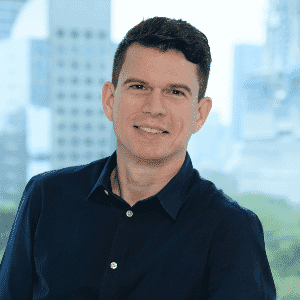 Vice President SustainabilitySix Senses Resorts & Spas
Thailand
Jeffery joined Six Senses in 2016 as Vice President Sustainability to support the group's leadership position in sustainable hospitality. He is a strong believer in the hospitality industry's capacity to engage with sustainability, to welcome guests and communities to join in rebuilding a better future, and foster the authenticity and optimism that our world so desperately seeks. He ensures Six Senses remains at the leading edge of sustainable tourism practices including environmental performance, support for the preservation of natural and cultural heritage, and enhancing social and economic benefits to local communities in each destination. Jeffery holds degrees in Master of Environment and Sustainability and Bachelor of Applied Science.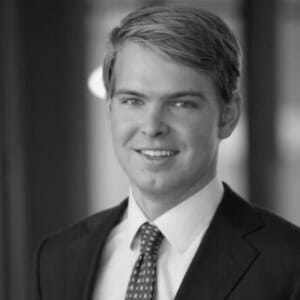 Senior Vice PresidentKSL Capital Partners
United Kingdom
Mr. Blomdahl joined KSL Capital Partners in July 2013. Previously, Mr. Blomdahl was an Analyst in the Gaming and Leisure Division of Bank of America Merrill Lynch. Mr. Blomdahl earned his B.S., summa cum laude, from the McDonough School of Business at Georgetown University.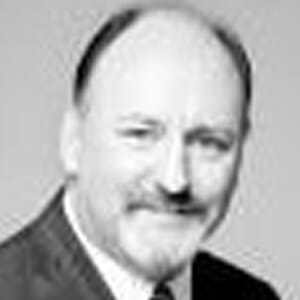 ChairmanAmaris Hospitality
United Kingdom
John Brennan is non-Executive Chairman of leading hotel investment and management group, Amaris Hospitality. He is also Founder and Managing Director of Cloudbrook Partners, a boutique investment and advisory firm that provides advice to investors in the hospitality sector. Between 2015 and 2018, John was Chief Executive Officer of Amaris Hospitality which grew to comprise 89 hotels, over 14,000 rooms and 8,000 employees. Established by Lone Star, the business was subsequently sold to a range of international investors realising over €1.7 billion for its owners.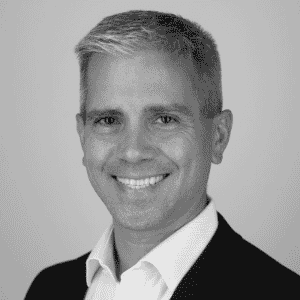 VP of Development (Europe)SH Hotels & Resorts
United Kingdom

Managing DirectorBerkeley Capital Group (BCG)
United Kingdom
Lissa Engle is Managing Director at Berkeley Capital Group ['BCG'], an agile, innovative, Operating Partner on sustainable hospitality investments and developments across the UK & Europe. New to 2021, BCG is pursuing a programmatic investment approach and seeking a global investor to partner with on opportunistic & value add hospitality deals. Lissa guides strategic direction of investments, including critical aspects of origination, underwriting, execution and asset management. Prior to CRE, she worked in US & Europe in Strategy Consulting & Private Equity. She speaks French, German & Italian and holds a BA from Dartmouth College & MBA from INSEAD. Lissa chaired Hospitality Committee & now chairs Sustainable Hospitality Committee.

Managing Director & Co-founderZoku
Netherlands
I am co-founder and managing director of Zoku, an award-winning hospitality brand that facilitates global living and working for independent traveling professionals. Recognised by Forbes as "one of the 25 coolest hotels in the world," Zoku's reinvented apartment-hotel concept in Amsterdam pioneered a new category for the hotel industry. In addition to my role at Zoku, I am a member of the advisory board of a large family office and part of the investment committee of a Mezzanine Investment Fund. I also act as a coach to start-ups, helping to determine the best business models and most effective strategies for talented entrepreneurs to pursue.

Director, Environmental SustainabilityHyatt Hotels
USA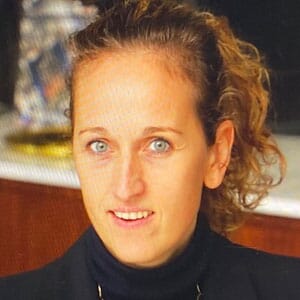 CEOKerten Hospitality
Ireland
The award-winning CEO of Kerten Hospitality, Marloes Knippenberg, has established the organization as a disruptive, dynamic international hospitality group dedicated to the management of mixed-use lifestyle developments in key global destinations. Her journey in the hospitality field started with Hilton where Marloes held senior operational and commercial management positions for over a decade. At the helm of Kerten Hospitality, which she developed and launched with the backing of Kerten, Ireland-based investment vehicle, Marloes has grown the organization's operational and pipeline portfolio from one brand in one country to 11 aspirational lifestyle-driven concepts in 35+ development projects across 3 continents.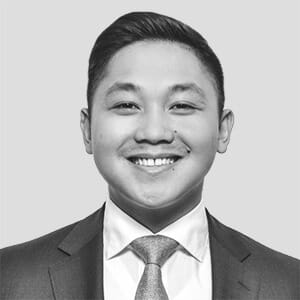 Managing DirectorBlackstone
United Kingdom
Paolo Servado is a Managing Director in the Real Estate Group in London. Since joining Blackstone in 2011, Mr. Servado has been involved in analyzing real estate investment opportunities across various property types in both Europe and the United States. Before joining Blackstone, Mr. Servado was an Analyst at Goldman, Sachs & Co. in New York, where he focused on equity and debt investment opportunities on behalf of their real estate private equity group. Mr. Servado received a BS in Applied Math and Economics from Brown University, where he graduated magna cum laude and was elected to Phi Beta Kappa.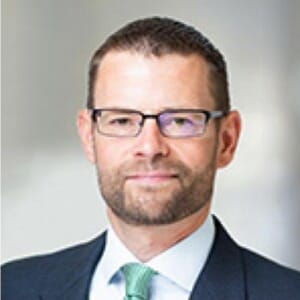 Head of Real Return AssetsLaSalle Investment Management
United Kingdom

Head of Global DevelopmentDorchester Collection
United Kingdom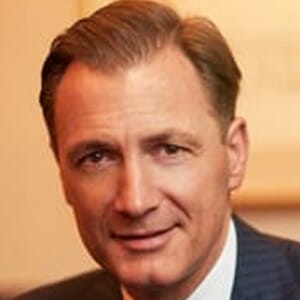 President - Hotel Operations, APACFour Seasons
Singapore
He holds a BS in Business Management/Tourism from the University of Applied Sciences in Munich. He began his career at Hyatt International with assignments in Hong Kong, Jakarta and Berlin. In 2001, he joined Four Seasons as Food&Beverage Director in Boston. Subsequent to a post as Hotel Manager at Four Seasons Hotel Los Angeles, he returned to Asia to assume his first General Manager's role by opening the resort in Koh Samui, Thailand. In 2008, he was promoted to Regional VP, in Bangkok, overseeing the Thai hotel portfolio. He moved to Shanghai in 2011 to open Four Seasons Hotel Pudong while being responsible for a portfolio of Chinese & SE Asian hotels. Since 2016, he resides in Singapore and leads the company's hotel operations for APAC.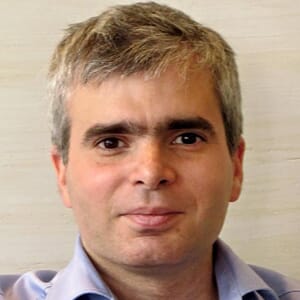 Managing DirectorOrion Capital Managers
United Kingdom
Rami is a Partner & MD of Orion located in London. Since joining Orion in 2002, he has been involved in acquisitions, asset mgmt and realizations for the Orion European RE Funds across Europe with a particular focus on larger corporate transactions, pan-European portfolios, debt acquisitions, restructurings, hotel & retail investments. This includes active involvement in investments such as Infracity in Stockholm, Puerto Venecia or Sotogrande in Spain, the equity participation in Société Foncière Lyonnaise or the debt acquisition & restructuring of the Spanish company Inmobiliara Colonial. Before joining Orion he was an associate at Arthur Andersen within the transaction support team, advising large corporations on their RE strategies.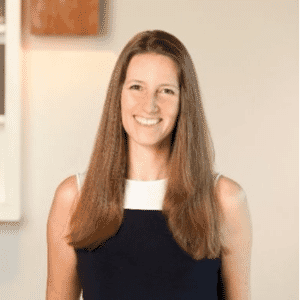 Managing DirectorRBH Hospitality Management
United Kingdom
Formerly Chief Operations Support Officer, Susan moved into the role of Managing Director in 2020 – in the midst of the COVID-19 pandemic. With more than 30 years of industry experience – ten of which have been with RBH – Susan boasts a strong operational background coupled with unrivalled experience in HR and talent development and oversees all operations and commercial activity across the business. Susan also holds the role of Chair of the Hospitality Employers Group (HEG), which is made up of some of the industry's biggest global players.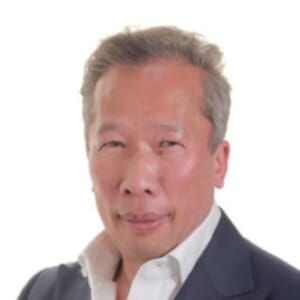 Executive Chairman & FounderGemin-i Analytics
United Kingdom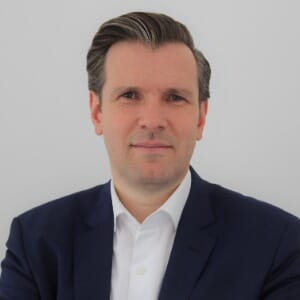 Professor, Department of Hospitality ManagementIU International University of Applied Sciences
Germany
Dr. Willy Legrand is Professor of Hospitality Management at the IU International University of Applied Sciences in Germany. Over the past two decades, he has established over two dozen undergraduate and graduate courses on sustainable development in tourism and hospitality management in Europe, South and North America, the Middle East and Asia. He is the lead author of Sustainability in the Hospitality Industry: Principles of Sustainable Operations 4th ed.. He co-chairs the HospitalityNet World Panel on Sustainability in Hospitality. The panel tackles all pressing sustainability issues and is supported by 100+ industry professionals, consultants and scientific experts (https://www.hospitalitynet.org/panel/36001926.html)