Club meetings offer a unique platform for members
An exclusive and selected club
Build meaningful relationships
Build and maintain connections that make the difference for your business

Develop business partnerships
Develop and strengthen both local and global networks

Engage in high-level discussions
Engage in strategic conversations that support your decision-making process

The most powerful way to maintain valuable relationships,
find new business partners, and strengthen global networks
Get in touch
Successful registration

CFOVinte
Mexico
Mr. Valdes is CFO and Board Member of VINTE, a publicly traded, Mexican land developer & homebuilder with a shared value business approach. Over the past twelve years, Mr. Valdés has led the Company's efforts to build a strategic and competitive funding base focused on a long-term capital structure with financing ranging from strong global financial institutions such as the IDB, IFC, KfW and Proparco. Mr. Valdes' previous experience includes 12 years in finance and management consulting at McKinsey & Co. and at Mercer Oliver Wyman, managing infrastructure, transportation and real estate projects. Mr. Valdes holds a B.A. in Economics from ITESM, as well as an MBA with concentration in Finance from Booth at The University of Chicago.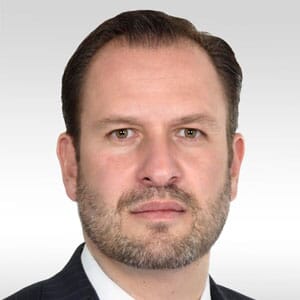 Managing Director & Country HeadPGIM Real Estate
Mexico
Mr. Lavín is responsible for the business development as well as the implementation of equity and debt strategies of different Prudential Real Estate Investors' Latin America investment platforms. During his tenure at PREI, Mr. Lavín has executed an aggregate of US$4.5 billion of transactions, both in public and private markets, and including debt, equity and M&A. His responsibilities also include managing PREI Latin America's relationships with investment banks, investors, commercial banks and financial institutions. Mr. Lavín has a degree in Industrial Engineering from ITESM in Mexico City and holds an MBA from the University of Texas at Austin, where he was recipient of the Global Star Award.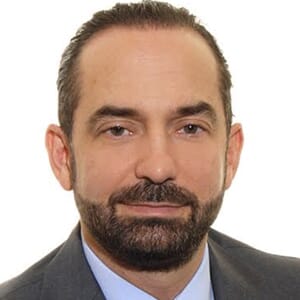 Federico
Martin Del Campo
CEOWalton Street Capital
Mexico
CEO of Walton Street Capital Mexico where he has led the capital raising and investment of over a billion USD in México. Before joining Walton Street Capital he was a Senior Director at GE Real Estate in Mexico City where he realized equity investments of over USD $350 million. He previously worked as an associate at JP Morgan Securities Inc. in New York. Federico has a degree in Economics from the Instituto Tecnológico Autónomo de México (ITAM) and an MBA from Harvard Business School.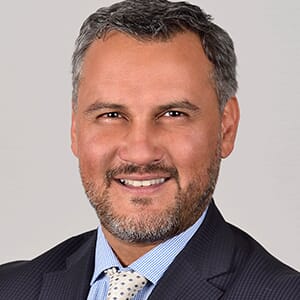 President Mexico, Regional Managing Director Latin AmericaNewmark
Mexico
Mr. Giovanni D'Agostino is President of Mexico and Regional Managing Director of Latin America of Newmark, one of the world's leading commercial real estate advisory firm. He has more than two decades of experience in commercial real estate, delivering the highest level of service. In the last three years, he has led the exponential growth of Newmark Mexico, positioning the company in more than 9 countries throughout Latin American while turning the company as the most disruptive leader in the region.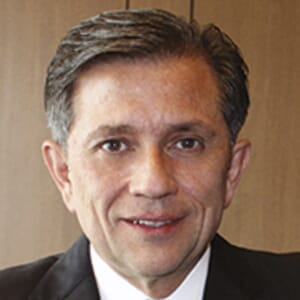 CEOFibra UNO
Mexico
Mr. Gonzalo Pedro Robina Ibarra serves as Chief Executive Officer of Fibra Uno. He has over 30 years of experience in the real estate sector. Before joining Fibra Uno, he was founder and Chairman of MexFund Private Investmetn Fund created in 2007. He was Chairman of Fenix Capital Group, a real estate fund owned by Deutsche Bank with over 7,000 real estate assets in Mexico and 14,000 properties under its management.

Founder and Co-CEOThor Urbana
Mexico
Co-founder and Co-CEO: Mr. Fasja oversees the sourcing, acquisition and development of the company's projects. Previously as Director of Acquisitions and New Development at GFa, Mr. Fasja was involved in the construction and financing of over 7 million sqf of residential, resort, and retail real estate property in Mexico. While at GFa, Jaime oversaw the development and construction of more than 3 million sqf of projects.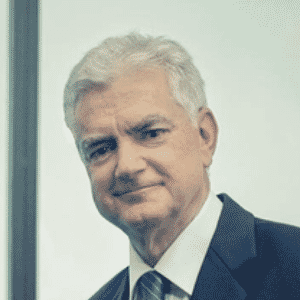 President, Latin AmericaPrologis
Mexico
Mr. Gutiérrez has been in the real estate sector since 1989, including President for Latin America for Prologis where he is responsible for all Brazil and Mexico related activities including operations, investments, acquisitions and industrial property development. Mr. Gutiérrez was co-founder of "Fondo Opción" (formerly G. Acción), the first public real estate company in Mexico, where he acted as Chief Executive Officer and is currently a member of the Executive Committee of Consejo de Empresas Globales. He is also a member the board of directors of Finaccess and Central de Estacionamientos. He also served as President of the AMPIP (The Mexican Association of Private Industrial Parks) from 2005 to 2006.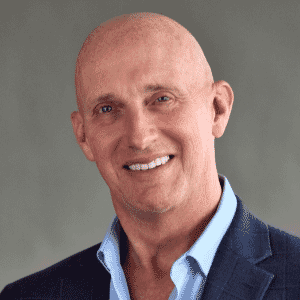 President - Mexico y ColombiaCBRE
Mexico
Lyman Daniels is the President of CBRE Mexico since 2009 and is the executive responsible for operations in Mexico. Mr. Daniels' responsibilities include providing strategic direction as the head of Mexico's market-leading real estate services organization with more than 1,000 employees performing advisory and transaction services, valuations, facility management, project management and asset services. CBRE Mexico, under his leadership, has been recognized as the fastest organic growing office throughout CBRE world-wide for more than five years.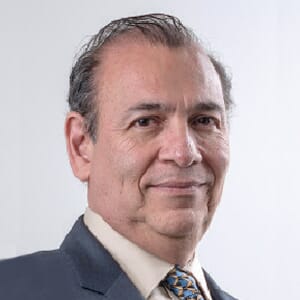 CEOFibra Inn
Mexico
CEO of Fibra Inn, Advisor, Hotel Manager and Administrator. He has more than 27 years of experience in the real estate industry and more than 34 years of experience in the area of ​​Finance. Responsible for REIT management, property acquisition and development. He graduated as a Mechanical Engineer from the Universidad Autónoma Metropolitana; He has a Masters in Business Administration from the Instituto Panamericano de Alta Dirección de Empresas (IPADE) and Member, Former Vice-President, Secretary and President of the 2003 Forum of the Monterrey Chapter of IMEF, the prestigious Mexican Institute of Finance Executives, which has among its members with Mexico's leading finance executives.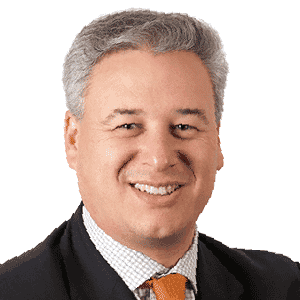 Managing DirectorCredit Suisse
Mexico
Raul Gallegos is co-founder and Managing Director of a new Real Estate lending vehicle, CKD, launched in 3Q17. The fund focuses on issuing loans for income producing properties, including office buildings, retail centers, industrial properties and hotels. Prior to this, from 2013-2016, Raul was the President and CEO for GE in Mexico and before that he lead the Real Estate Business at GE Mexico for several years. Raúl began his career with GE in 1997 in Stamford, Connecticut with the Latin America group of GE Capital Structured Finance. Raúl is a Civil Engineer from Universidad Anáhuac and he has an MBA from Columbia University in New York.

CEOMIRA
Mexico
Roberto Pulido se unió a MIRA en 2008 como Asociado de Inversiones. En esta posición, el Sr. Pulido fue responsable del análisis financiero, underwriting, y análisis del mercado de diversas inversiones potenciales de MIRA, de igual forma participó en el proceso de colocación y negociación de inversiones cerradas por el grupo. En este rol, el Sr. Pulido fue responsable de cerrar transacciones por un valor de EU$250 millones. De 2012 a enero del 2015 fue director del proyecto Nuevo Sur (Monterrey) en donde fue responsable del diseño, construcción, desarrollo, ventas y mercadotecnia del mismo.

President & CEOFINSA
Mexico

Head of US East Coast and Latin AmericaUnion Investment Real Estate
USA
Tal Peri is a senior real estate investment and finance professional with over 20 years of industry experience across markets and product types. Tal has closed more than $5 billion of real estate transactions. He serves as Head of U.S. East Coast and Latin America for Union Investment Real Estate in their New York office with the primary responsibility of overseeing equity investment activities in these regions. Union Investment is the largest open-ended real estate fund in Germany with a global real estate AUM of $55 billion and a US AUM of $6 billion. Prior to this role, Tal was an Associate Director at WestLB, New York, where he was responsible for real estate acquisition and development finance transactions.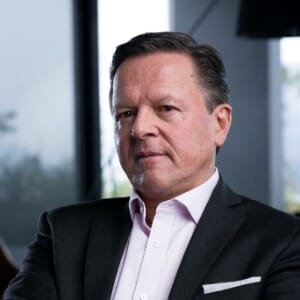 Managing Director Plataf. InmobiliariaArtha Capital
Mexico
Vicente Naves Ramos, is a Civil Engineer graduated with Honorable Mention from Universidad La Salle, has an MBA (Master in Business Administration) from IPADE, in addition to various courses. The Naves Engineer has 31 years of work experience, more than 25 years in real estate development, always with an ascending career. He has extensive experience as CEO in leading development companies and infrastructure concessionaires. He was a Member of the ARA Consortium Board of Directors (2008-2011), Leadership and direction of high-performance and multifunctional teams, and Vice President of the National Chamber of Industry for the Promotion and Development of Housing (CANADEVI), from 2000 to 2011.
The one and only club for Real Estate decision-makers
Get in touch
Successful registration

Jorge
Director - Mexico & Central AmericaGRI Club
Jorge Ayala is Director of GRI in Mexico. He is responsible for the Real Estate Club. He began his career in the hospitality sector where he worked for more than 5 years. Later, he entered the commercial area where he has more than 4 years of experience in business development through Latin America and the United States. He has a degree in Business and Hospitality Administration from the Universidad Iberoamericana.
This eMeeting is exclusive
for Premium members
This event is exclusive for GRI members.