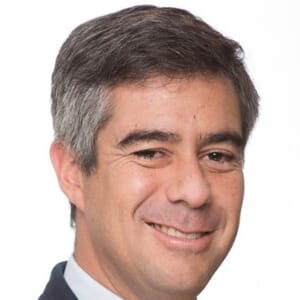 Chief Executive Officer - PeruParque Arauco
Peru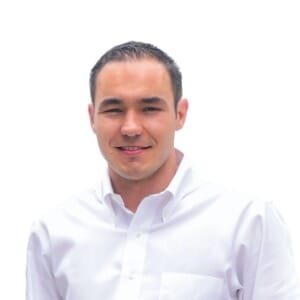 Managing DirectorPortafolio Inmobiliario
Costa Rica
Alfredo lidera la mayor empresa de desarrollo inmobiliario y gestión de activos en Costa Rica, con más de 600 empleados. También es responsable de la planificación y ejecución de $ 60MM por año, y de la gestión a largo plazo de más de $ 500MM en activos. Alfredo es un verdadero creyente de que a lo largo del desarrollo de proyectos y la creación de experiencias memorables en cada uno de ellos, Portafolio podrá servir como catalizador para transformar las ciudades en comunidades urbanas sostenibles que provoquen integración, orgullo y sentido de pertenencia. Alfredo comenzó su carrera en el desarrollo inmobiliario en Genesis Desarrolladores enfocado en proyectos costeros. También pasó algún tiempo en funciones de gestión en Amazon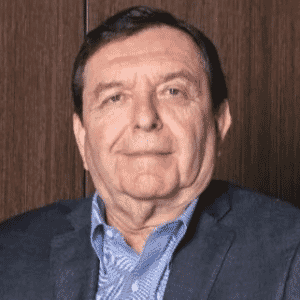 Director de Asuntos CorporativosMenorca Inersiones - Peru
Peru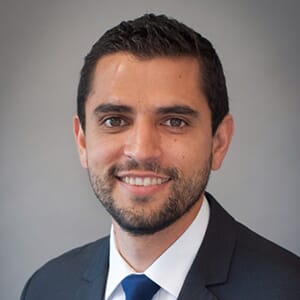 CEOVISUM CAPITAL
Colombia
Ms. en Real Estate Development MIT. Ingeniero Civil Universidad de los Andes. Mas de 15 años de experiencia liderando equipos de inversión en compañías como CCLA Group y Compass Group. En Visum Capital es el responsable del desempeño del fondo, su planeación estratégica e implementación.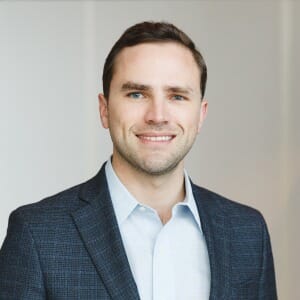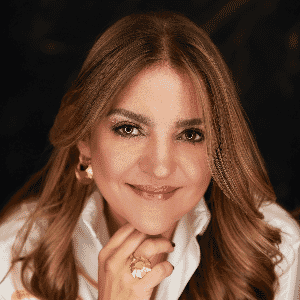 FounderEIGHT Investment Management
USA
Senior Executive with 23 years of international experience in Real Estate in Europe, USA and LATAM, leading the transactions division for Macquarie in LATAM and responsible for the Mexican Countrywide Real Estate Operations. Proven track record in opening new markets internationally working for global real estate firms. Adept at sourcing, structuring, and executing deals worth 1.5B USD. Started career in Spain and England with extensive network and experience in transactions and asset management. Entrepreneurial, results-driven, with a capacity to work under pressure and adaptability to change. Possess a strategic mindset and strong stakeholder relations. Fluent in English and Spanish, currently residing in Miami with twin sons.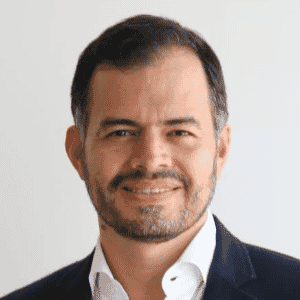 Managing PartnerNorfolk Financial Group
Panama
Eduardo lidera una de las firmas financieras más relevantes de Panamá en su papel de director de las compañías que forman Norfolk Financial Group y es el cofundador y CEO del Fondo de Desarrollo Inmobiliario de Panamá (PANRED FUND). Con más de 15 años de experiencia trabajando en Centro, Sudamérica y Europa; Eduardo Caballero ha desarrollado experiencia en las áreas de banca de inversión, consultoría estratégica, estructuración financiera e inversión inmobiliaria. En la industria de bienes raíces, el Sr. Caballero es reconocido como el cocreador de tres fondos de inversión inmobiliaria, siendo dos de ellos los primeros de su tipo en Panamá.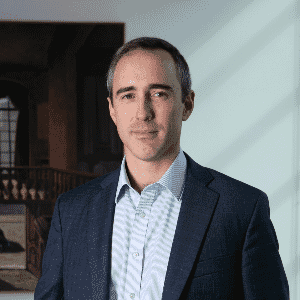 CEOParque Arauco
Chile
Eduardo Pérez Marchant is the CEO of Parque Arauco, a leading retail real estate company in Latin America with more than USD 3 billions in real estate assets. Mr. Pérez Marchant joined Parque Arauco in 2013 as Corporate Finance Manager, was named CEO of Parque Arauco Colombia in 2017, CEO of the International Division (Perú and Colombia) in 2019 and CEO of Parque Arauco in 2022. MBA and MPP from the University of Chicago. Before Parque Arauco, Eduardo was a consultant at McKinsey & Company and before that he worked as portfolio manager for Santander Asset Management.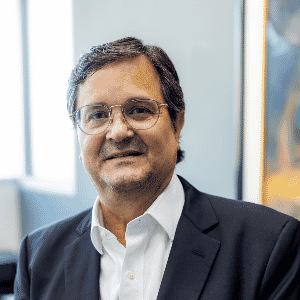 PresidenteGrupo Agrisal
El Salvador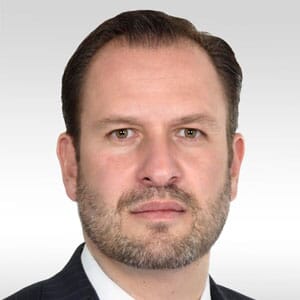 Managing Director & Country HeadPGIM Real Estate
Mexico
Mr. Lavín is responsible for the business development as well as the implementation of equity and debt strategies of different Prudential Real Estate Investors' Latin America investment platforms. During his tenure at PREI, Mr. Lavín has executed an aggregate of US$4.5 billion of transactions, both in public and private markets, and including debt, equity and M&A. His responsibilities also include managing PREI Latin America's relationships with investment banks, investors, commercial banks and financial institutions. Mr. Lavín has a degree in Industrial Engineering from ITESM in Mexico City and holds an MBA from the University of Texas at Austin, where he was recipient of the Global Star Award.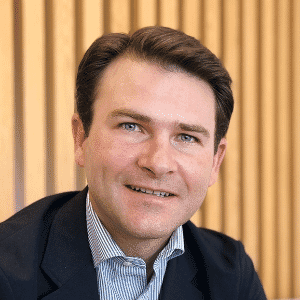 Director de Real Estate en Banca CorporativaBanco Sabadell
Mexico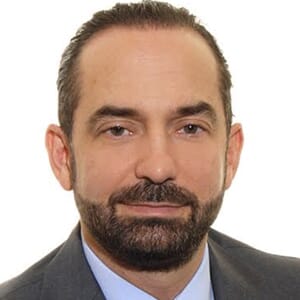 Federico
Martin Del Campo
CEOWalton Street Capital
Mexico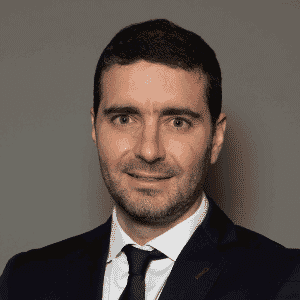 Head of Real EstateSura Investment Management
Colombia
+15 años de experiencia en banca de inversión, research, venture capital y real estate en México, Colombia, Perú y Chile. Director de Banca de Inversión en SURA AM apoyando transacciones de M&A por más de USD 300 MM y emisiones de bonos internacionales por USD 850 MM. En el pasado ha trabajado en instituciones financieras y de private equity en asesoría y estructuración de inversiones. Felipe tiene un MSc in Finance de London Business School en el Reino Unido, un Professional Certificate in Real Estate Finance and Development de MIT y una especialización en Finanzas y Negocios de EAFIT. Desde el 2017 está vinculado a la plataforma inmobiliaria de SURA IM y en su rol de Director de Transacciones.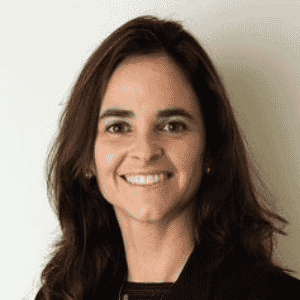 Business Partner Real EstateCAPIA - Banco de Inversión
Peru
Gabriela Barreto Sayán socia responsable del desarrollo y gestión de los Negocios Inmobiliarios. Previo a esto, fue Directora de inversiones inmobiliarias en Credicorp Capital (Perú), Gerente de Desarrollo en Goodman para el Sur de Europa, Funcionaria de Negocios para empresas del sector Inmobiliario en el Banco Sudamericano (Perú) y miembro del equipo de análisis de proyectos residenciales y comerciales de Urbi Propiedades (Perú). Es Ingeniero Industrial de la Universidad de Lima con un MBA en Vlerick Leuven-Gent Management School en Lovaina (Bélgica) y tiene una especialización en Negocios Internacionales en la Universidad de Berkeley (EE.UU.).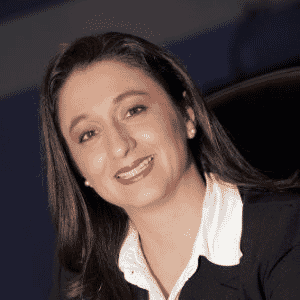 Directora de Activos Inmobiliarios y Desarrollo InmobiliarioCuestamoras
Costa Rica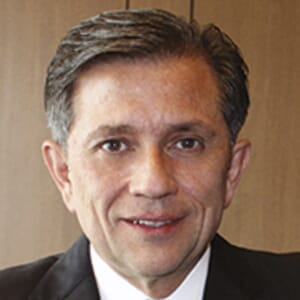 CEOFibra UNO
Mexico
Mr. Gonzalo Pedro Robina Ibarra serves as Chief Executive Officer of Fibra Uno. He has over 30 years of experience in the real estate sector. Before joining Fibra Uno, he was founder and Chairman of MexFund Private Investmetn Fund created in 2007. He was Chairman of Fenix Capital Group, a real estate fund owned by Deutsche Bank with over 7,000 real estate assets in Mexico and 14,000 properties under its management.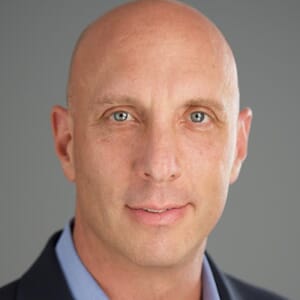 Managing PartnerTC Latin America Partners - NY
USA
Gregorio Schneider is the co-founder and Chief Investment Officer of TC Latin America Partners. He has more than 25 years of experience in emerging markets, investing in both the public and private markets through a variety of assets and strategies, including debt, equity, distressed assets and real estate. Prior to forming TC Latin America Partners, Gregorio was Managing Director and Head of Emerging Markets at Och-Ziff Capital Management, Portfolio Manager at The Rohatyn Group (TRG) and worked at Spinnaker Capital. Gregorio is a member of the EMPEA Latin America Council and the LAVCA real estate council. He holds an MBA from Columbia Business School and received a Bachelor of Business Administration from the ITAM in Mexico City.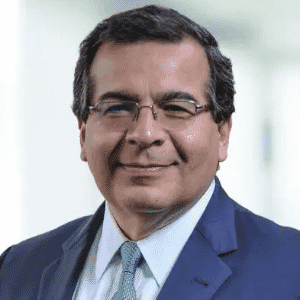 Director GeneralImprosa SAFI
Costa Rica
Economista, Máster en Administración de Negocios del Instituto Tecnológico de Costa Rica Cuenta con 20 años de experiencia en el mercado financiero Posee amplios conocimientos en el tema de Fondos de Inversión, particularmente del sector inmobiliario Agente Corredor de Bolsa Se ha desempeñado como profesor de Finanzas en el Instituto Tecnológico de Costa Rica Obtuvo el premio del Periódico El Financiero "Mención Especial por Gestión", en el año 2007, con motivo del Empresario del Año Expositor local e internacional de temas varios relacionados con fondos de inversión inmobiliarios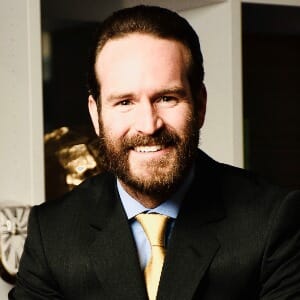 CIOYellowstone Capital Partners
Colombia
Mr. Moreno is Co-Founder & CIO at Yellowstone, a Colombia and US-based sustainable investments firm. He has +13 years of professional experience in Private Equity and Real Estate investments and development. Between 2008 and 2012 he worked as a Private Equity Associate at MAS Equity Partners, a pioneer Private Equity Firm in the Andean Region. Mr. Moreno was born in Miami, FL and served in the Colombian Military as an Infantryman between 2002 and 2003, where he participated in desert operations in the Sinai Peninsula, and earned a medal of honor. He obtained an M.B.A. from IE Business School in Madrid, and a BSc in Industrial Engineering with minor in Mathematical Finance from Universidad de los Andes in Bogota.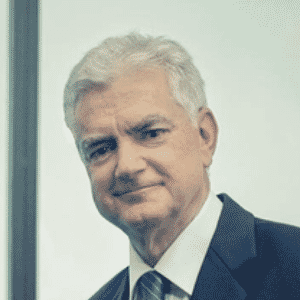 President, Latin AmericaPrologis
Mexico
Mr. Gutiérrez has been in the real estate sector since 1989, including President for Latin America for Prologis where he is responsible for all Brazil and Mexico related activities including operations, investments, acquisitions and industrial property development. Mr. Gutiérrez was co-founder of "Fondo Opción" (formerly G. Acción), the first public real estate company in Mexico, where he acted as Chief Executive Officer and is currently a member of the Executive Committee of Consejo de Empresas Globales. He is also a member the board of directors of Finaccess and Central de Estacionamientos. He also served as President of the AMPIP (The Mexican Association of Private Industrial Parks) from 2005 to 2006.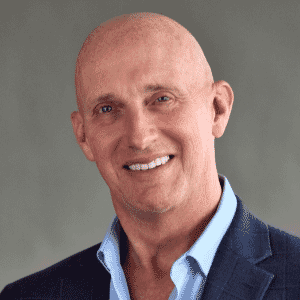 Presidente México y ColombiaCBRE
Mexico
Lyman Daniels es presidente de CBRE México desde el año 2009 y responsable de las operaciones en México. El Sr. Daniels es responsable de la dirección estratégica de la organización de servicios inmobiliarios líder en México, con más de 1,000 empleados, que realizan servicios de asesoría y consultoría, transacciones, valuaciones, facility management, project management y asset services. CBRE México, bajo su liderazgo, ha sido reconocida como la oficina con el más rápido crecimiento orgánico de CBRE a nivel mundial, durante más de cinco años.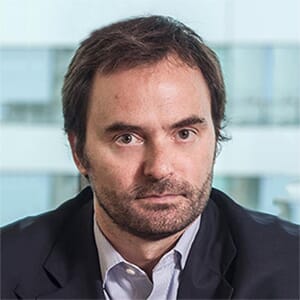 CEOSocovesa
Chile
Mauricio Varela es Ingeniero Comercial de la Universidad Católica de Chile y MBA de Stern School of Business, New York University. Sus áreas de especialidad son las finanzas y la estrategia de negocios. Prácticamente toda su carrera profesional se ha desarrollado bajo el alero de la familia Gras, liderando el desarrollo y fortalecimiento de empresas como Socovesa, Almagro y Montgras. Después de ser Gerente de Finanzas y Planificación Estratégica de la viña Montgras, gerente de Planificación y Desarrollo de Socovesa y Gerente General de Almagro, a partir del año 2010 ejerce como Gerente General de Empresas Socovesa, el principal actor de la industria inmobiliaria nacional, y director de viña Montgras.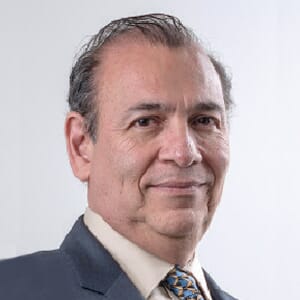 CEOFibra Inn
Mexico
Director General de Fibra Inn, del Asesor, del Gestor Hotelero y de la Administradora. Tiene más de 27 años de experiencia en la industria de bienes raíces y más de 34 años de experiencia en el área de Finanzas. Responsable de la administración de la fibra y de la adquisición y desarrollo de inmuebles. Se graduó como Ingeniero Mecánico de la Universidad Autónoma Metropolitana; cuenta con Maestría en Administración de Empresas del Instituto Panamericano de Alta Dirección de Empresas (IPADE) y Miembro, Ex Vice-Presidente, Secretario y Presidente del Foro 2003 del Capítulo Monterrey del IMEF, el prestigioso Instituto Mexicano de Ejecutivos de Finanzas, el cual cuenta entre sus miembros con los ejecutivos líderes de México en Finanzas.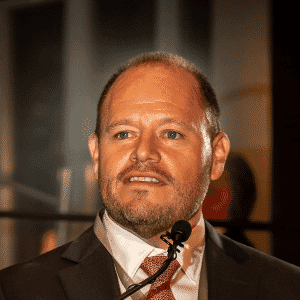 CEOMIRA
Mexico
Roberto Pulido se unió a MIRA en 2008 como Asociado de Inversiones. En esta posición, el Sr. Pulido fue responsable del análisis financiero, underwriting, y análisis del mercado de diversas inversiones potenciales de MIRA, de igual forma participó en el proceso de colocación y negociación de inversiones cerradas por el grupo. En este rol, el Sr. Pulido fue responsable de cerrar transacciones por un valor de EU$250 millones. De 2012 a enero del 2015 fue director del proyecto Nuevo Sur (Monterrey) en donde fue responsable del diseño, construcción, desarrollo, ventas y mercadotecnia del mismo.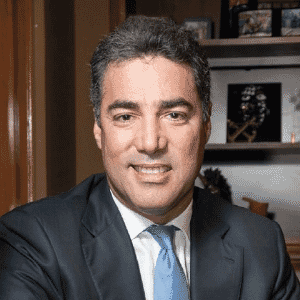 CEOColliers Región CAAC
Panama
Soy fundador del banco Prival donde tenemos 200mm en fondos inmobiliarios aquí y en Costa Rica . A título personal soy director de Dekel y selinas un grupo que desarrolla y compra en el casco viejo 200m en calo y hemos expandido hoteles donde soy socio em 15 países de todo America Inglaterra , Portugal , Budapest y seguimos creciendo . Con Alberto Vallarino de verde Azul soy socio en el proyecto de 3k hectáreas de playa pegado a buena Ventura . Tengo 20 años de estar en la industria de brokers y manejamos grandes cuentas y carteras de propiedades , Siuma Property no solo es un broker diferenete , técnico y muy formal , si no que vamos en proceso de hacer nuestro propio REIT igual ayudamos a los family offices y bancos a invertir.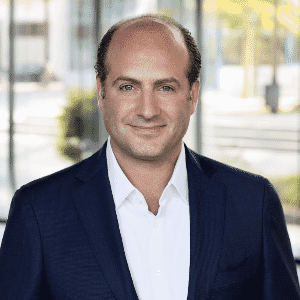 Head of US East Coast and Latin AmericaUnion Investment Real Estate
USA
Tal Peri is a senior real estate investment and finance professional with over 20 years of industry experience across markets and product types. Tal has closed more than $5 billion of real estate transactions. He serves as Head of U.S. East Coast and Latin America for Union Investment Real Estate in their New York office with the primary responsibility of overseeing equity investment activities in these regions. Union Investment is the largest open-ended real estate fund in Germany with a global real estate AUM of $55 billion and a US AUM of $6 billion. Prior to this role, Tal was an Associate Director at WestLB, New York, where he was responsible for real estate acquisition and development finance transactions.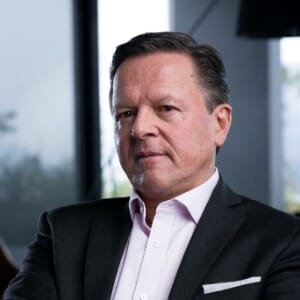 Managing Director Plataforma InmobiliariaArtha Capital
Mexico
Vicente Naves Ramos, Es Ingeniero Civil graduado con Mención Honorífica por la Universidad La Salle, cuenta con un MBA (Master in Business Administration) por el IPADE, además de diversos cursos. El Ingeniero Naves cuenta con 31 años de experiencia de trabajo, más de 25 años en desarrollo inmobiliario, siempre con una carrera ascendente. Cuenta con amplia experiencia como Director General en empresas desarrolladoras líderes y concesionarias de infraestructura. Fué Miembro del Consejo de Administración de Consorcio ARA (2008-2011) Liderazgo y dirección de equipos multifuncionales y de alto desempeño y Vicepresidente de la Cámara Nacional de la Industria de Promoción y Desarrollo de Vivienda (CANADEVI), 2000 a 2011.
El club exclusivo y único para tomadores de decisiones en el mercado inmobiliario.
Solicitar información sobre la participación
Successful registration
This eMeeting is exclusive
for Premium members
This event is exclusive for GRI members.