Club meetings offer a unique platform for members
An exclusive and selected club
Develop business partnerships
Develop and strengthen both local and global networks

Engage in high-level discussions
Engage in strategic conversations that support your decision-making process

Develop business partnerships
Develop and strengthen both local and global networks


Engage in high-level discussions
Engage in strategic conversations that support your decision-making process

The most powerful way to maintain valuable relationships,
find new business partners, and strengthen global networks
Get in Touch
Successful registration

Energy Sector Lead - LACIFC
USA
Focused in origination, structuring and management of debt and equity investments since 2006, Andres is currently based in Mexico City, where he moved from Washington DC in November 2014 and from where he now leads IFC's infrastructure business origination in Mexico and Central America. He has more than 12 years of emerging market investment experience, including 10 years in the energy sector with IFC globally. His responsibilities currently also include originating and structuring equity transactions comprising co- investment opportunities in Mexico for the US$1.2 billion China-Mexico Fund managed by IFC's Asset Management Company. He received an MBA from the IESE Business School (Barcelona, Spain) in 2006.

PartnerBaker McKenzie
Mexico
Benjamín Torres-Barrón leads Baker McKenzie's Energy, Mining & Infrastructure Practice Group in Mexico. He handles all legal matters related to the development of real estate, mining, infrastructure and major projects, and advises clients on the development of projects relating to electricity, oil, gas, fuels, water, waste, LPG, LNG, biofuels, energy efficiency and public bids called by Mexican government agencies. Benjamín also represents clients before the regulatory authorities and agencies in matters regarding permitting for energy projects, and advises clients on maritime and navigation matters, due diligence, contracts and financing, as well as regulatory issues.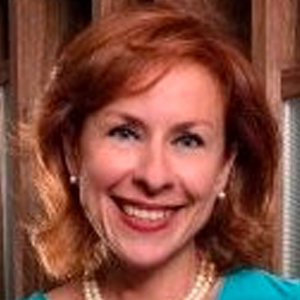 CFOMarhnos
Mexico
With more than 20 years of experience in Finance, advisory and fund management, Ms. Rodriguez has been actively involved in the capital raising, originating, structuring and execution of over US$6.5 billion of debt and equity transactions in real estate and infrastructure in various countries of Latam and the US. Ms. Rodriguez is currently CFO at Marhnos, a leading Mexican company, with more than 6 decades of experience specialized in real estate and infrastructure projects. Prior to Marhnos, Ms. Rodriguez was Managing Director of the Banyan Tree Mexico Hospitality Fund.

CEOAtlas Renewable Energy
USA
Carlos Barrera (Ucho) is currently CEO of Atlas Renewable Energy. Before joining Atlas Renewable Energy, Ucho worked at SunEdison for six years, as Managing Director & VP for Latin America where he grew the business from scratch to invest $1bn in a span of 4 years, and develop 500MW+ of projects financed and constructed. Prior to that time, Ucho was at BP in multiple executive roles across Oil & Gas, Cleantech Venture Capital, and Alternative Energy in London, Australia, China and Madrid. Ucho holds an Engineering degree from Lehigh University, a PLD certificate from Harvard University, and an Executive MBA from Kellogg, Northwestern University.


Managing Director, Latin AmericaCDPQ
Mexico

Managing Director, InfrastructureBlackRock
Mexico
Mr. Zertuche has over 16 years of experience investing in Mexican real assets. He is former Vice-President of I2, the leading infrastructure investment manager in Mexico acquired by BlackRock in October, 2015. His prior experience is in investment banking, including M&A, debt and equity capital markets transactions, asset management, strategy and operations. Mr. Zertuche was a founder of Infraestructura Institucional ("I2") in 2010, and served as Chief Financial and Investment Officer since its inception in 2010. Prior to founding Infraestructura Institucional, Mr. Zertuche served as Chief Investment and Control Officer of Mexico Retail Properties ("MRP Group"), which he co-founded in October 2002.

Founding PartnerAinda Energia & Infraestructura
Mexico
Manuel holds a BS in Economics from MIT and a MPA from Harvard and has taught courses in economics and finance at ITAM and Universidad Iberoamericana. He has worked from both the public and private sectors most related to infrastructure. Positions include Director of Studies at the Agriculture and Water Resources (1993-1994), founding partner at Analisis y Desarrollo de Proyectos (ADP) acquired by Mercer Management Consulting (1994-2006), Undersecretary of Transportation at SCT (2006-2008), Chief of Structural Change at SCT (2008-2009), Chief Administrative Officer at the Interior Ministry (2009-2010) and Head of GBM Infrastructure (2010-2015). Additionally, he was President of the Board of ASA and Alternate Board Member at PEMEX.

Director GeneralAleatica México
Mexico
Rubén López Barrera studied the Degree in Civil Engineering at the Universidad Iberoamericana; Master of Science in Management of the Master's Program from Stanford University; Master of Business Administration from the joint program of the Pontificia Universidad Católica de Chile and the University of Washington in Seattle, WA. He has more than 20 years of experience in the structuring of infrastructure projects, holding various positions within ICA as Executive Director and Director of Human, Legal and Communication Resources of Grupo Aeroportuario del Centro Norte (OMA)and as Director of Business Development and Director of Project Financing of ICA. From 2006 to 2009 he was General Director of OMA
The one and only club for infrastructure decision-makers
Get in Touch
Successful registration
If you are a decision maker and believe in the importance of building special relationships for your business growth, you're really welcome to GRI Club's community

Moisés
Executive Director, Global InfrastructureGRI Club
This eMeeting is exclusive
for Premium members
This event is exclusive for GRI members.