Club meetings offer a unique platform for members
An exclusive and selected club
Develop business partnerships
Develop and strengthen both local and global networks

Engage in high-level discussions
Engage in strategic conversations that support your decision-making process

Develop business partnerships
Develop and strengthen both local and global networks

Engage in high-level discussions
Engage in strategic conversations that support your decision-making process

The most powerful way to maintain valuable relationships,
find new business partners, and strengthen global networks
Get in Touch
Successful registration

Managing Director, Head of Project Finance - Energy & Infrastructure Group Latin AmericaCrédit Agricole
USA
Dorothée has over 17 years experience in Structured Finance, across a variety of regions. Prior to joining the Energy and Infrastructure Group Latam team in NY in 2016 as a Managing Director, she was based in Paris/London and led a number of relevant infrastructure projects in Continental Europe, the UK and Middle East, including advising and structuring of public-private parnerships and concessions contracts. She is now responsible for origination and execution of project finance transactions in the infrastructure, P&U and natural resources sectors, across Latin America. She is graduated with ESCP Europe Business school (France), and is fluent in French, Spanish and English.

VP Business DevelopmentInkia Energy
Colombia
Seasoned leader in business development, investment banking & strategy. Extensive work in the private sector compounded with relevant experience in the public sector, providing a comprehensive approach to situations that require both technical capabilities as well as strategic acumen.

New Business DirectorISA
Colombia
Master in Finance and Economist with management and technical experience in Corporate Finance, Business Development and M&A in the sectors of infrastructure, electricity and telecommunications. Gonzalo has been working at ISA since 2005, and is the Director of Business Development since 2010, leading ISA Group growth in both greenfield and brownfield projects across Latam region, including structuring of bidding processes and M&A.

Managing Director, Latin AmericaCIBC
Colombia
Julian Torrado is responsible for the representation of CIBC Capital Markets in Colombia, including comprehensive product marketing and the origination plan for Corporate and Investment Banking transactions. These include M&A, Equity and Debt Capital Markets, Derivatives and tailored Transactional Banking Solutions. From 2012 to 2014, Mr. Torrado was Managing Director and Head of Corporate Clients Coverage for a Spain-based international financial group in Colombia. Mr. Torrado holds a law degree from the Colegio Mayor de Nuestra Senora del Rosario and received a Specialization Degree in Financial and Stock Law from the Universidad de Los Andes. Mr. Torrado is also FINRA Registered (Series 7 and Series 63).

Presidente - CEOOdinsa
Colombia
Mauricio Ossa Echeverri is president of the Odinsa Group. Previously, he worked as vice president for the Caribbean region and legal representative of Cementos Argos and as manager of Industrial Business and national manager of Marketing. He studied Business Administration and specialization in International Marketing at EAFIT University (Medellin). He also did the Advanced Management Program of the University of La Sabana (Bogotá) and the CEO's Management Program of the Kellogg School of Management (Illinois).

CIO - Colombia & PeruIFC
USA
Mr Toledo has more than 15 years of experience structuring financing for power, gas, transport, and water projects in Latin America and the Caribbean. He is currently a Chief Investment Officer within IFC's Latin America Infrastructure and Natural Resources group, leading IFC's efforts in Central America, the Caribbean and the Andean regions. Prior to joining IFC in 2005, Mr. Toledo worked at CAF and Citigroup. Mr. Toledo holds a bachelor degree in civil engineering from Universidad de los Andes in Colombia and a Masters in Business Administration from McGill University in Montreal.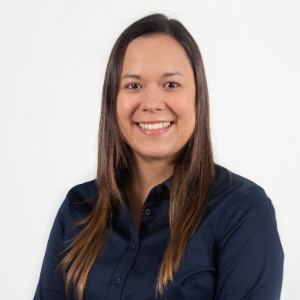 Partner, InfrastructureGómez-Pinzón
Colombia
Lawyer of Los Andes University admitted to practice in 2007, Specialist in Public Management and Administrative Institutions, and Master in Law and Economics (Universita di Bologna/Aix-Marseille Université -EMLE European Master in Law & Economics). Recipient of the Colfuturo scholarship (2014). Paola is a member of the Administrative, Constitutional and Infrastructure Team. Prior to joining our law firm, she was working as a legal advisor of the Minister of Commerce, Industry and Tourism and has experience as public server in national and local institutions as a Legal Chief or Legal advisor. Her practice focuses on administrative procedures, in constitutional and contentious administrative lawsuits, public policy design, public affairs.

CIOCifi
Panama
Ramon Candia is the Chief Investment Officer with CIFI, a financial institution providing financing in Latin America and the Caribbean to infrastructure projects. Before joining CIFI he was leading the investment efforts in the renewable energy sector, clean technology and other industries for ECOS, an investment fund active mainly in Latin America and other regions. Ramon has been active investing in companies and infrastructure projects in different regions of the world with over 19 years of experience. He received an MBA from Purdue University.
The one and only club for infrastructure decision-makers
Get in Touch
Successful registration
If you are a decision maker and believe in the importance of building special relationships for your business growth, you're really welcome to GRI Club's community

Moisés
Executive Director, Global InfrastructureGRI Club
This eMeeting is exclusive
for Premium members
This event is exclusive for GRI members.