Club meetings offer a unique platform for members
An exclusive and selected club
Build meaningful relationships
Build and maintain connections that make the difference for your business


Develop business partnerships
Develop and strengthen both local and global networks


Engage in high-level discussions
Engage in strategic conversations that support your decision-making process


Open dialogue with governmental authorities
Interact with the public sector and find joint solutions


The most powerful way to maintain valuable relationships,
find new business partners, and strengthen global networks
Get in touch
Successful registration

General ManagerSiemens Energy Brasil
Brazil
André Clark began his career in the Pulp&Paper industry in 1995. He has 17 years of experience in Energy, Oil&Gas, Manufacturing, Logistics and Infrastructure areas. He was CEO of Acciona for Brazil, Bolivia, Uruguay and Paraguay. Now, Mr Clark is the President and CEO of Siemens Brazil, since November, 1st, 2017. He holds Bachelor's Degree in Chemical Engineering from Universidade de São Paulo (USP) and MBA in Finance and Operations Management from New York University Stern School of Business.

Vice-president of Public Relations - Latin America and the CaribbeanHuawei
Brazil
With over 30 years of experience in the ICT field, Atílio is an electronic engineer from FAAP, postgraduate in Computer Science and an MBA in Economics and Government Relations from USP (University of São Paulo). The executive has already worked as a Network and Data Center manager at Prodam - SP, passing by multinationals such as Cabletron, Enterasys and CISCO, where he was responsible for the Regional Sales Department. With Huawei for 5 years, the world's leading Chinese ICT company operating in Brazil for 23 years, Atílio has contributed to building partnerships that leverage Brazil's digital transformation, through Huawei's connectivity expertise.

CEOBMPI
Brazil
He holds a degree in Civil Engineering from the Federal University of Minas Gerais, having started his career in the financial market at Banco Opportunity. He was previously Managing Director at Internet Group, company integrated by iG, BrTurbo and iBest. In 2009, he joined Angra Infra as Managing Partner, where he could manage a wide range of investment in infrastructure. In 2013, he founded Barbosa Mello Investimentos, an infrastructure investment holding company. The company currently has investments in sectors such as water, energy, social infrastructure, street lighting and transports.

PartnerMayer Brown Tauil & Chequer
Brazil

PresidentFonte Nova Negócios e Participações
Brazil
Dênio Cidreira is President of Itaipava Arena Fonte Nova. He is a chemical engineer graduated from UFBA and holds an MBA from FGV and Cranfield (England). He also took the Harvard Business School Product Innovation Leadership Course and the IBGC Management Advisor Course. He previously held positions in the Odebrecht Group, which he joined as Braskem's New Business Manager and gained executive experience by being part the board of several companies within the group: Santo Antonio Energia, Odebrecht Ambiental (currently BRK Ambiental) and Odebrecht Properties.

Partner - Infra and Capital ProjectsDeloitte
Brazil
Partner of the Infrastructure & Capital Projects and Government and Public Services Industry Leader at Deloitte in Brazil. Lawyer with a Master in Public Policy (FGV-EAESP) and PPP professional certificate (CP3P). He has more than 20 years of experience in public management advisory; advising on projects with multilateral organizations; consulting on infrastructure projects, mainly PPP; preparation of studies and analysis of the infrastructure market; structuring of social capital investments; advising on smart city projects; consulting on urban mobility projects and structuring sustainable projects with a social impact.

Managing Partner - Head of Infrastructure InvestmentsVinci Partners
Brazil
Mr Souza has been with Vinci Partners since inception, and had been manager of FIP Brasil Energia while at Banco Pactual until 2009. At Vinci, Mr Souza was responsible for monitoring the investment in Equatorial Energia until 2015 and has served as board member of Celpa (Centrais Eletrica do Para), Cecrisa, and is still at the board of Grupo CBO. He holds a bachelor's degree in Electrical Engineering from Escola Federal de Engenharia de Itajubá (EFEI) and an MBA with a major in Corporate Finance and Accounting from University of Rochester, New York (Beta Gamma Sigma award).

CFO AmericasDP World Americas
USA
CFO of DP World Americas since 2018. Prior to DP World Americas, was acting CEO (2017) and CFO of Odebrecht Transport S.A. (from 2010 to 2018) and CFO of Rede Energia (2008). Before that had worked for almost 20 years in wholesale and investment banking holding several senior and executive positions at Unibanco, HSBC, BBM, BofA and Chase Manhattan both in Brazil and the United Kingdom. Board member of several companies in Argentina, Peru, Chile, Brazil and the Dominican Republica. Holds a degree in Economics from Pontifícia Universidade Católica do Rio de Janeiro and Executive MBA from Fundação Getúlio Vargas Sao Paulo.

Managing Partner - InfrastructureBrookfield Infrastructure Group
Brazil

CIO and Founding PartnerPerfin Investimentos
Brazil
Mr Ralph Rosenberg is the CIO and Founding Partner at Perfin Asset. Mr. Rosenberg has been involved in all phases of Perfin's development, since the first equity funds to its recent infrastructure investments. Mr. Rosenberg has always worked in the financial industry beginning his career at Banco Santander in 2001. Since 2006 he has been responsible for equity and infrastructure funds. He supports social projects, mainly child cancer institutions. Mr. Rosenberg holds a B.A. degree in Business MBA in Finance.

Vice President - Infrastructure investmentsGIC
Brazil

Director Vice President of Institutional Regulation and Sustainability and SustainabilityNeoenergia
Brazil
Joined Neoenergia in 2004, as Regulation and Environment Officer, and was the CEO from 2012 to 2017. VP of the Board of Directors of the National System Operator, ONS. Board member of ABDIB. Participates in the National Steering Committee of Project Juntos. Was a member of the Social and Economical Development Council, CDES. With 35 years of experience, she held senior leadership positions at companies such as Chesf and Eletropaulo, was a consultant at National Economic Research Associates in Washington, DC. With a degree in Electrical Engineering from UFPE, and a master's degree from PUC-Rio, she was a visiting researcher at the Imperial College of Science, Technology and Medicine in London.

Head of WM Latam & Country Head UBS GroupUBS Investment Bank
Brazil
CEO of UBS in Brazil, Sylvia is responsible for all business lines, including the country's largest brokerage firm, Investment Banking and Wealth Management. She was responsible for the strategic direction and management of Retail Banking, Insurance, Wealth Management and Asset Management for HSBC across Latin America. She joined HSBC and held a number of positions including CEO of Asset Management for the Americas and Emerging Markets. She began her career at Citigroup in Brazil, acting in the United States, Europe and Asia. She holds a BS in Engineering from the USP – Brazil, and an MBA from Columbia University. Is currently a member of the Board of Edenred, Brazil Foundation NGO and also supports Instituto Ayrton Senna.

CEOBRK Ambiental
Brazil
Teresa Vernaglia, CEO of BRK Ambiental, has served for more than 25 years in leadership positions in the Telecommunication and Energy sectors. Teresa worked for 16 years in the AES group and was President of AES Atimus and AES Brasil Institute. She started her career at NEC Brasil and before joining AES, was Director of Engineering and Operations at Nextel. Teresa Vernaglia holds a degree in Electrical Engineering from the Faculty of Engineering of Sorocaba and an MBA in Business Management from the Instituto Técnico de Aeronáutica / ESPM.
The one and only club for infrastructure decision-makers
Get in touch
Successful registration
Brazil Legal Committee - Infra Club Brazil

Partner - InfrastructureBMA Advogados
Brazil

Director of Construction & InfrastructureMarsh
Brazil
André Dabus is Director of Construction & Infrastructure of Marsh Brazil, Insurance broker authorized by Susep and lawyer formed by PUC-SP. Certification CP3P-F by APMG Internacional, he holds a postgraduate degree in Infrastructure Law from the FGV- SP and an executive MBA from Fundação Don Cabral. He is also a professor of the MBA of Insurance and Reinsurance Law of ESSP- Escola Superior de Seguros Privados and Professor of the MBA PPPs and Concessions - FESP-SP /LSE.

Partner - Infrastructure and EnergyVeirano Advogados
Brazil
Daniel Engel has significant experience in providing legal advice to national and foreign companies in infrastructure contracts in the various phases of projects (from greenfield to implementation, restructuring and claims management), in project finance, M&A transactions involving infrastructure and energy assets, as well as in public contracts and regulatory aspects of several industries.

Eduardo
Hayden Carvalhaes Neto
PartnerLefosse Advogados
Brazil
Eduardo Hayden Carvalhaes Neto holds a PhD and a Master's Degree in Public Law issued by the University of São Paulo, graduated in Law at the São Paulo Catholic University and is the partner responsible for the Public Law and Regulation of LEFOSSE. His work focuses in concessions, PPPs, concessions, public procurement, public services and regulated markets (energy, aviation, logistics, transportation, telecoms, mining, roads, airports, seaports, construction and O&G, among others). He is the President of the Brazilian Association of IT and Communications (ABDTIC) and a member of the International Bar Association and of the Brazilian Bar Associations at São Paulo, Rio de Janeiro and Brasília.

SócioTozziniFreire Advogados
Brazil

PartnerQueiroz Maluf Advogados
Brazil
Graduate of the PUC/SP. Master and Doctor at Administrative Law by PUC/SP.Post-graduated in International Mediation by Queen Mary University.Professor at PUC/SP and PUC-COGEAE. Member of the Dispute Boards Comission of CAM-CCBC. Recognised as one of the main lawyers in the Public Law area in Brazil, by the Chambers and Partners Latin America guide. Nominated as a reference in the Administrative Law area in Brazil, by the LACCA. Extensive expertise in the Regulatory and Administrative Law area, with an emphasis on Biddings, Public Bids, Regulation, Expropriation, Administrative Agreements in general, Balance Claims, Expression of Interest Procedures, Public-Private Partnerships, Public goods and Projects structures in the Infrastructure area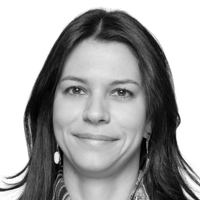 PartnerMattos Filho Advogados
Brazil
Partner at Mattos Filho Advogados, a leading full service law firm in Brazil. Professional practice focuses primarily on the representation of developers, private equity firms, infrastructure players and financial institutions in a wide range of water and sanitation, logistics (including airports, roads, railways and ports), urban mobility and renewable energy and other infrastructure-related projects in Brazil. Particular expertise in representing investors focusing on financing, project development and M&A activities in the infrastructure and energy sectors. Experience in concessions and public-private partnerships.

PartnerMachado Meyer Advogados
Brazil
Mauro advises domestic and international clients in a broad range of matters involving Infrastructure & Energy, including mergers, acquisitions, project finance, PPP, public and regulatory issues. Mauro has significant experience in the ports, transportation, power and oil & gas sectors. He also has extensive experience representing companies in structuring complex PPPs arrangements, and mergers and acquisitions of regulated sectors.

LatAm Head of Energy, Mining, InfraTrench Rossi Watanabe
Brazil
J. Roberto Martins is recognized as a leading lawyer in the Energy & Natural Resources areas in Brazil. Mr. Martins advises on mergers, acquisitions, divestments, privatization and post-privatization deals involving major Brazilian energy and infrastructure companies. He has been leading major privatizations, concessions, mergers, acquisitions and greenfield development projects in the power, natural gas, steel, sanitation, ports, toll roads and general infrastructure.

Rodrigo
Machado Moreira Santos
SócioMadrona Fialho Advogados
Brazil
If you are a decision maker and believe in the importance of building special relationships for your business growth, you're really welcome to GRI Club's community

Moisés
Executive Director, Global InfrastructureGRI Club
This eMeeting is exclusive
for Premium members
This event is exclusive for GRI members.