7th September
08:30 - 10:30 | Costa Rica Time (GMT-6)
Hazte miembro y participa en nuestras reuniones exclusivas.
Los líderes candidatos serán validados por nuestro equipo, que entrará en contacto con mayor información sobre el club. Como miembro de GRI, tendrás acceso a nuestra comunidad global, lo que te permitirá conectarte con más de 10.000 ejecutivos y participar en nuestros eventos.
Successful registration
Credit: Who is Danny / Freepik
Meeting Overview
¿Hacia dónde va el capital? ¿Qué oportunidades inmobiliarias son atractivas? ¿Cuáles son los caminos alternativos de financiamiento?

En esta reunión, líderes y altos ejecutivos de real estate de Costa Rica y la región conversarán sobre el flujo de las inversiones y alternativas de financiamiento para potenciar el desarrollo inmobiliario en el país. Este encuentro será a puertas cerradas entre colegas de la industria y se desarrollará en un ambiente informal y de alto nivel.

Carlos Robles, Managing Director & Market Leader para Newmark recibirá al grupo en sus oficinas.

Considered one of the most important leaders in Silicon Valley and the world of innovation, Rebeca will join GRI Club members to discuss new technologies, artificial intelligence and how that cuts across every aspect of day-to-day life and the future of real estate.
Discusiones
Financiamiento e inversión en Costa Rica
¿Cómo detonar el sector inmobiliario?
Nearshoring - Oportunidades y retos para Costa Rica y la región
Ambiente de negocios para la promoción de inversión extranjera
Modelos de negocios exitosos - Alternativas de financiamiento e inversión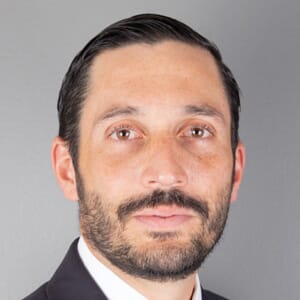 Managing Director & Market LeaderNewmark
Costa Rica
Carlos R. Robles, SIOR, joined Newmark Knight Frank in 2019 as the firm's managing director market leader in Central America. Based in Costa Rica, Mr. Robles and his team, provide comprehensive brokerage, property management, valuation and advisory services to clients in key Central American markets, including Belize, Costa Rica, El Salvador, Guatemala, Honduras, Nicaragua and Panama.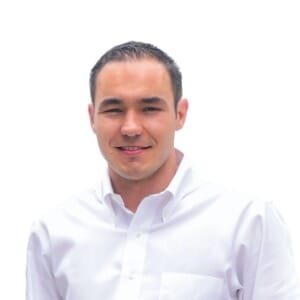 Managing DirectorPortafolio Inmobiliario
Costa Rica
Alfredo lidera la mayor empresa de desarrollo inmobiliario y gestión de activos en Costa Rica, con más de 600 empleados. También es responsable de la planificación y ejecución de $ 60MM por año, y de la gestión a largo plazo de más de $ 500MM en activos. Alfredo es un verdadero creyente de que a lo largo del desarrollo de proyectos y la creación de experiencias memorables en cada uno de ellos, Portafolio podrá servir como catalizador para transformar las ciudades en comunidades urbanas sostenibles que provoquen integración, orgullo y sentido de pertenencia. Alfredo comenzó su carrera en el desarrollo inmobiliario en Genesis Desarrolladores enfocado en proyectos costeros. También pasó algún tiempo en funciones de gestión en Amazon

CEOZeta Group
Costa Rica
Leads a real estate investment and development company in Central America, specialized in industrial parks and free zones, shopping centers and residential communities.


Presidente & CEOGarnier & Garnier Desarrollos Inmobiliarios
Costa Rica
¿Qué es un Club Meeting? ¿Cómo puedo participar?
Nuestros co chairs inician el intercambio de conocimientos en la discusión.
En seguida, todos los presentes pueden participar tanto como quieran: ¡Informal, directo y privado!

¿Qué es un Club Meeting?
Una reunión presencial a puertas cerradas exclusiva para miembros del Club. Pasa el tiempo y participa en discusiones interactivas con los jugadores más importantes de infraestructura y bienes raíces.
¿Quienes pueden participar?
Inversores, promotores, fondos, bancos y promotores activos en el sector inmobiliario y de infraestructuras.

¿Cómo pueden participar?
Haz clic en "Únete al evento". Si aún no eres socio, completa el formulario para aplicar o bien, actualiza tu membresía en el club.
Sé patrocinador
Contacta a nuestro equipo y conoce las oportunidades de exposición que mejor se adapten a tu estrategia comercial
Oportunidades de patrocinio
Incluya su información a continuación para solicitar oportunidades de patrocinio
Successful registration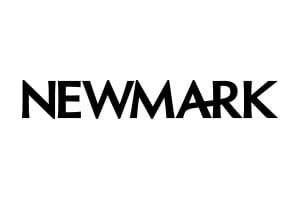 Ciudad de México, DF | Mexico
Newmark es una de las firmas de asesoría inmobiliaria comercial líder en el mundo. Con raíces que se remontan a 1929, nuestra sólida base nos convierte en uno de los nombres más confiables de la industria. Newmark se enorgullece de brindar el más alto nivel de servicio a nuestros clientes para satisfacer sus necesidades y superar sus expectativas. La plataforma de servicios de Newmark ofrece a los clientes una solución de fuente única para cada fase de la propiedad u ocupación de una propiedad.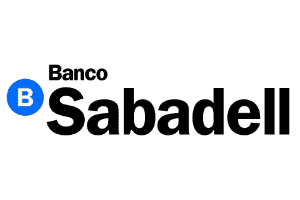 Ciudad de México | CMX | Mexico
Banco Sabadell es el cuarto grupo bancario privado español, integrado por diferentes bancos, marcas, sociedades filiales y sociedades participadas que abarcan todos los ámbitos del negocio financiero bajo un denominador común: profesionalidad y calidad. Un equipo dotado de los recursos tecnológicos y comerciales más modernos, y una organización multimarca y multicanal enfocada al cliente permiten a Banco Sabadell ocupar una destacada posición en el mercado en banca personal y de empresas.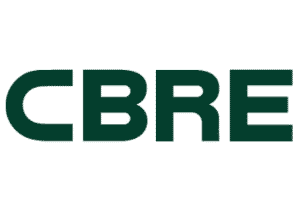 Ciudad de México | CMX | Mexico
Real Estate Consultancy specialized in providing solutions to investors developers occupiers and owners in all business lines.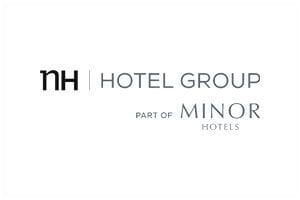 Bogotá | Colombia
NH Hotel Group part of Minor Hotels is an international hotel owner, trusted operator and investor, with a multi-national portfolio of over 530 properties. Through our Anantara, Avani, Elewana, Oaks, NH Hotels, NH Collection, nhow and TIVOLI properties, Minor Hotels operates in 50+ countries across Asia Pacific, the Middle East, Africa, the Indian Ocean, Europe and South America. Our excellence in achieving higher margins set us apart in the hotel industry (average>40% GOP Margin).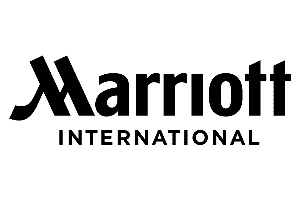 Miami | FL | USA
Hospitality sector with presence worldwide (4,000+ Hotels) & 18 brands, from luxury to select service.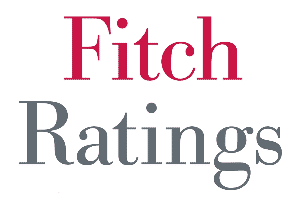 New York | NY | USA
Fitch Ratings es un líder en la provisión de calificaciones, comentarios e investigación crediticios. Dedicada a brindar valor más allá de la calificación, por medio de opiniones crediticias independientes y prospectivas, Fitch Ratings ofrece perspectivas globales basadas en su experiencia sólida en el mercado local y conocimiento del mercado crediticio. Fitch Group es un líder global en servicios de información financiera, con operaciones en más de 30 países. Fitch Group está compuesto por: Fitch Ratings, Fitch Solutions y Fitch Learning. Con oficinas centrales en Londres y Nueva York, Fitch Group es propiedad de Hearst.
Participantes Confirmados

Directora de DesarolloAccor Hotels
Mexico

Mexico City | CMX | Mexico
Accor is a world-leading augmented hospitality group offering unique and meaningful experiences in 5,300 hotels, resorts, and residences across 110 countries. With an unrivalled portfolio of brands from luxury to economy, Accor has been providing hospitality savoir-faire for more than 50 years. Beyond accommodations, Accor enables new ways to live, work, and play with Food & Beverage, nightlife, wellbeing, and coworking brands. PresidenteThe Kapital Group
Costa Rica Family Office Privado
Mexico
This event is exclusive for GRI members.