Today, our cities produce unprecedented amounts of data, which can be harnessed and transformed into responses from the citizens or the government. The convergence between digital information and the physical environment, bound by IoT networks, has enormous potential. Applications can be indeed manifold: from waste management, to energy, public health, civic participation, mobility… For instance, real time data collected from cities can radically transform the way we get around, and how we design our roads – in a more efficient way: Self-driving vehicles promise to have a dramatic impact on urban life, blurring the distinction between private and public modes of transportation. "Your" car could give you a lift to work in the morning and then, rather than sitting idle in a parking lot, give a lift to someone else in your family – or, for that matter, to anyone else in your neighborhood, social-media community, or city.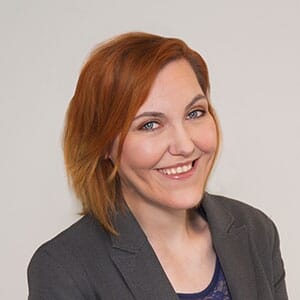 Kirsty Stevens
Kirsty Stevens
Global Head, Content & Production | Senior Director, UK Accounts
GRI Club
0787150599
12 years experience within conference production in infrastructure, tax, finance and real estate. Previously working with RICS for four years helping drive the global CPD rollout. I have been with GRI Club for over 4 years, from Sales Director, UK Markets Director, Content Director and now as Global Head of Content with Sales Specialty within our Europe and USA markets. Ask me about our European events,asset class specialisms and connecting wtih investors globally. BA Hons in Philosophy from Kings College London, hobbies include Rugby, Theatre Production and Time Out Tastemaker.
The seniority of the boardroom, from the convenience of your desktop
GRI Club eMeetings
are the next level of building meaningful business connections. In addition to our premium face-to-face gatherings, an exclusive private online community of global
c-level investors, lenders, holding companies, operators, developers and property owners meet
to discuss global issues impacting the
real estate
and the
infrastructure
market value chain.
The
eMeetings
are designed to provide value to our
global membership
, using simple and powerful technologies that
bring leaders together
. In a world where time is of the essence, we build insights, stimulate capital sourcing and enable deal flow. We discuss global entry and exit strategies with varied perspectives from the
comfort of your own home or office
.
The GRI eMeeting are restricted to GRI Members and eMembers.
Find out how to apply to
become an eMember
or a Member
here
.
Inquire about participation
Participation is restricted to Club Members and eMembers.
If you would prefer to contact us by email, please send to [email protected].
Our team will get in touch with you soon to confirm your participation
This eMeeting is exclusive
for Premium members